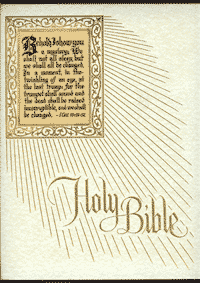 Saw reports of the deaths of LCG minister Ronnie McGowen and former WCG minister Art Mokarow:
I did not know Ronnie McGowen personally. But shared this for those who may have known him and/or his family.
It is reported that Art Mokarow died (no date provided). Here is an obituary, the name of the writer was not included in what was online, that is to run in the Chicago Tribune:
It was a very sad day when I realized, Art was never coming back home and then you begin to think of all the things one should have done. We were married almost 67 years. He took his shower every morning and got dressed and walked in to our glass-in porch where he would look at all the roses, crepe myrtles, the hummingbirds and all of the birds who seemed to chirp for him. He would tell me what he wanted for breakfast. He spent five or six hours writing, reading and studying. In the evening he came into the study for dinner. But, I must start at the beginning. It all started in Russia. Art's grandmother, on his mother's side ( Efimov ) had a grandfather who was a high bishop in a part of Russia. "Good works" were part of the grandmother's character, so because my mother was poor Art's grandmother arranged to bring my mom to America. She was responsible for many of the young adult children of her friends who wanted to come to America. Later in 1923 when my mother and father were married without knowing any English (my mother washed floors and my father was a factory worker). They bought real estate and got rich enough to pay cash for everything they wanted for the rest of their lives. In 1930 my mother wanted to start a family. When I was born my mother wanted Art's mother to be my godmother but the grandmother said "no" the reason being , Art was 3 years old and I was 3 months old and if we ever decided to ever marry one day in the Russian Orthodox Church, we would be considered related ( though there was no blood relationship) 19 years later Art and I met accidentally and six months later we were married. Art had been in the Navy for two years so he still had a semester left of college. He was offered a scholarship in Virginia for football but being in Hawaii searching for hurricanes and getting seasick in The Navy he only wanted to stay in Chicago and be with his family and friends. He became a manager in the worlds largest auto insurance company. He accomplished in 6 years what it 20 years for their most successful managers to accomplish. Art hired and trained 18 successful offices. The company wanted to hire him as one of the executives at headquarters. Art made the decision that he did not want to move 150 miles away so he declined. Then the church we belonged to, wanted Art to become a minister. It would be a feather in these minister's cap to get a good speaker and a successful business man but again we didn't want to move so for six months they exerted tremendous pressure on us telling us by not doing it we didn't want to do god's work. So, we went to headquarters. Art raised churches in Ohio, Michigan and a small part of Canada. After 10 years, he was placed as a trainer of ministers worldwide at the Church's headquarters. Then it came to light that the founder of the church was heavily involved in financial improprieties. The leader spent over 40 million dollars personally. We gave our resignation that day and never contacted the thousands of church people we knew. Art became a business consultant for nine years. So, after 9 years we retired and moved to Texas. After a few years, Art decided to form another consulting business so family members could have a job. We thought it would be a consulting business but a whiskey company wanted to be in the credit card business so for 15 years Art had a wildly successful credit card company. The family members were too interested in worldly things so Art decided to sell the family business. We were bought by a bank who was being bought (along with our company) by another bank. It was over a three-year period so Art came in to the office every day ready to teach the two new managers everything they needed to hire and train new salesman. But they were set in their ways, their style of sales expected the business to come to them. So, Art sat there with nothing to do and he began to write books, His first book was 500 pages and within thirteen years Art wrote 148 books and we have sent or had downloaded one million books to 90 countries 100% free and free postage. No donations were, and are never accepted. It was a way to give back and be thankful for all the gifts we received for being in this wonderful country. Art was a man among men, honest, never authoritative, a hard worker, a top student in high school and summa cum laude at DePaul university sharing the highest honor with a fellow student. Everyone seemed to like him (but I don't think some ministers who were jealous not to have his character) He never drank (except in early years having wine with dinner) Never had a temper, never swore (except once or twice H—) never told dirty jokes, was a good son (my mother loved him) a good husband and father. He loved to watch the birds that chirped for him, the flowers that bloomed for him. Art was a man who excelled in everything he did. The only sadness I have is "Art will never be coming home" I will truly miss him and I was honored to be his wife. He will truly be missed.

Published in a Chicago Tribune Media Group Publication from Aug. 11 to Aug. 13, 2017
Art Mokarow was once an influential minister in the old Worldwide Church of God. I found him to be an inspirational speaker. He fell out of favor with various ones because of his involvement with WCG's Quest magazine.
He later left WCG  became an 'independent.'
I spoke to him several years ago when I was researching accusations against the late Herbert W. Armstrong. To make a long story short, the 'proof' of something he allegedly had was not as I had been told. Anyway, when much younger, I would drive for hours to hear him. He had a unique understanding, and in some points he had great understanding.