Utorak, 31 siječnja, 2012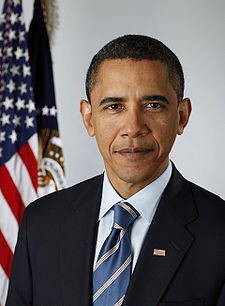 Četiri osobe iz Republikanske stranke još uvijek nešto stoji u njihovoj potrazi za zbaciti američki predsjednik Obama i dobiti svoj posao.
Dva su katolici , jedan mormon , i jedan Krstitelja utrci za republikansku nominaciju kako bi se pokrenuti protiv objektivno neredovnički demokrat Barack Obama (koji također tvrdi kršćansku vjeru).
Ukoliko pravi kršćani glasati?
Ako demokracija je biti kažnjeni u Bibliji za kršćane, sasvim sigurno da će to biti kažnjeni u Novom zavjetu. Grčki i rimski demokratske prakse bili nadaleko poznati tada. Demokracija nije američki izum (niti je republikanski oblik vladavine).

U Novom zavjetu čitamo o Isusu imenovanja apostole. Pavao piše da je Bog najprije imenuje apostole, sekundarno proroke, itd. za izgrađivanja tijela Kristova (Efežanima 4:11,12).
Kad je Juda je trebalo zamijeniti (nakon njegove izdajom Isusa i njegovog samoubojstva), apostoli nisu imali izbora, slijedili su biblijski primjer koji traže Božju volju:
Ti, Gospodine, tko zna srcima svih, show koji od ova dva Vi ste izabrali ... I oni daju svoje puno. (Djela 1:24,26).
Obavijest apostoli nisu odlučili da su kvalificirani za vidjeti u čovjekovo srce.
Neki su pisali da su različiti oblici demokracije su sada prihvatljivo, jer oni vjeruju neki spisi u Djelima to podrazumijeva. Primarni stihovi čini se da je u priči o Djelima 15. U Djelima 15 mnogi apostoli i starješine susreli kako bi razgovarali o obrezivanju i nežidova. Mnoštvo savjetnika se koristi za rasprave o tom pitanju. Neki smatraju da je korištenje savjet je indikativno demokracije. Međutim, činjenica da se koristi mnoštvo savjetnika ne mijenja Božju oblik vlasti. U Starom zavjetu čitamo da ne samo da je Bog uvijek potiču takvu praksu (Izr 11:14), također smo pročitali da je Bog osobno sudjelovali u njoj (II Ljet 18, 18-21), tako i činjenicu da su neki od vodstva Crkve slijedio je takva praksa samo pokazuje da Božja vladine prakse iz Starog zavjeta su se nastavila.
Zanimljivo je napomenuti još nešto spomenut u Djelima apostolskim,
"I sad vam kažem, držati podalje od tih ljudi i otpustite ih na miru, jer ako je taj naum ili to djelo od ljudi, da će doći ni do čega, ali ako je od Boga, ne možete ga-da svrgne vas čak nalaze se u borbi protiv Boga "(Dj 5,38-39)
T crijeva koji glasuju u svjetovnim izborima očito vjeruju da znaju aspekte Božjem planu da ne postoji ljudski način na koji su mogli znati. Ipak, pogled na ono što je Bog rekao Samuelu, jednom jasno zove i koje je Bog, kada je Samuel mislio da zna tko bi trebao biti sljedeći kralj nad Izraelom,
Tako je bilo, kada su došli, kako je gledao na Eliabovi i rekao: "Zaista se Jahve pomazanika je pred njim." Ali Jahve reče Samuelu: "Ne gledaj u njegovom izgledu ili na vrhuncu svog stasa, jer sam su ga odbili. Jer Jahve ne vidi kao čovjek vidi, jer čovjek gleda na oči, a Jahve gleda što je u srcu "(1 Sam 16:6-7).
Također je zanimljivo da shvate da su mnogi koji vjeruju da je Novi zavjet sankcije demokracija također vjeruju da je Božja budućnost Vladajuća koalicija (u Božjem kraljevstvu) neće biti demokracija.
Isus je rekao apostolima da će oni biti gospodari dvanaest plemena Izraela u svom kraljevstvu (Luka 22:30). Jesus chose the disciples, they did not get their positions from any form of democracy (John 15:16; 6:70). God, not man, chose David to be king over Israel originally (Acts 13:22) and has also chosen him to be king over all Israel in the world ahead (Jer 30:9).
By the way, Jesus said that God the Father has reserved who will have certain positions of authority in the kingdom of God (Mat 20:23). The rewards in the kingdom will be Jesus' to give (Rev 22:12); they will not be for the people to take for themselves.
Democracy will not be God's form of government in His kingdom.
Why?
One of the many problems of voting is that no human thinks the way God does.
'For My thoughts are not your thoughts, Nor are your ways My ways', says the LORD (Is 55:8).
When Jesus was on Earth he proclaimed the gospel of the kingdom of God and told people to repent (Mark 1:14-15). Jesus refused to participate in even the most elementary governmental decisions while he was on the earth (Luke 12:13-14).
Although Jesus taught that we were to pay taxes (Mat 22:17-21), He also taught that His kingdom was not of this world (John 18:36). Jesus taught His disciples to go into the world and preach the gospel to everyone (Mat 28:19,20). Jesus said that His disciples were to be in the world, but not of it (John 17:16).
Apostol Petar jasno razumio. On je napisao da je biti dio Božjeg naroda napravili jedan dio svetog naroda (I Pet 2,9). Apostol Pavao je napisao da je ovaj sadašnji svijet je zlo (Gal 1,4). Biblija upozorava na posljedice toga da bude dio svjetskih sustava i njegove vlade i govori nam da se iz njega i da se odvojeno (Otk 18:2-5).
Pogledajte što Biblija uči će se dogoditi u posljednjim vremenima i što kršćani trebaju učiniti o tome,
Ali znam da će u posljednje dane opasna vremena će doći: Ljudi će biti ljubitelji sebe, ljubitelji novca, hvalisavci, ponosni, bogohulitelji, roditeljima neposlušni, nezahvalnici, bezbožnici, unloving, nepopustljiv, klevetnici, bez samokontrole , brutalna, preziratelji dobra, izdajnici, svojeglava, oholice, ljubitelji užitka više nego ljubitelji Boga, koji imaju obličje pobožnosti, ali uskraćuju svoju moć. I od takvih ljudi okrenuti! (2 Tim 3:1-5).
Imajte na umu da se Božja riječ ne potiču glasovanje kao rješenje.
Paul je rekao da su kršćani biti ambasadori za Krista (II Kor 5,20). Veleposlanici često žive u izvanzemaljskim narodima, od kojih su neki očito neprijateljski raspoloženi prema svojim uvjerenjima. Veleposlanici, iako oni žive u drugim društvima, nemojte se uključiti u politiku u društvima koja žive u. Postoji vrijeme za Božji narod da preuzme vlada ovom svijetu, ali to još nije (Iv 18,36 , Dan 7:17-18). To će biti nakon drugog dolaska Isusa (I Sol 4:16, Otk 11:15).
Za kršćane, Petar je napisao,
Ali vi ste izabrani narod, kraljevsko svećenstvo, sveti puk, narod koji pripadaju Bogu, da mogu proglasiti silna djela Onoga koji vas pozva iz tame u svoje divno svjetlo. Nakon što nisu bili ljudi, ali sada ste Božji narod, nakon što nije pomilovan, ali sada ste pomilovan. Dragi prijatelji, pozivam vas, kao stranca i strancima u svijetu, da se suzdrže od pohotnog, koji rat protiv svoje duše. Uživo lijepo među poganima da, iako su vas optužiti radiš krivo, vide vaša dobra djela i slave Boga na dan kad nas posjeti. Pokoravajte se za ime Gospodnje na svakom vlasti pokrenut među muškarcima: hoće li se kralju, kao vrhovni autoritet, bilo upraviteljima, koji su poslani od strane njega da kazni one koji to ne valja i pohvaliti one koji čine dobro. Za to je Božja volja: da čineći dobro trebali utišati neukog razgovor bezumnika (1 Peter 2:9-15).
Stranci, dakako, ne glasaju.
Sada Biblija spominje jednu posebnu glasovanje apostola Pavla (dok je još Šaul i tako nekonvertirani). Obavijest što je kasnije rekao o tome:
Zapravo, ja sam mislio da mora učiniti mnoge stvari protiv imena Isusa iz Nazareta. To također sam i činio u Jeruzalemu, a mnogi od svetaca zatvorim u zatvoru, nakon što je dobila vlast od glavara svećeničkih, i kada su stavili na smrt, mi baci svoj ​​glas protiv njih (Djela 26:9-10).
I dok gore nije samo po sebi deka osuda svih glasovanja, to je jedini put riječ "glas" ili "glasovanje" je u Bibliji. I to pokazuje da čak i vjerski revni / konzervativni pojedinci ne uvijek glasati ispravno i može učiniti mnoge stvari protiv imena Isusa iz Nazareta.
Ja ne vjerujem da je Biblija sankcije kršćani glasovanje u putenim izborima. Ne znam ni ja vjerujem da na predstojećim predsjedničkim izborima u SAD-u ili su izbori u drugim anglo-spustili nacija će rezultirati vrsti pokajanja da su ti narodi trebaju.
Neki predmeti eventualno srodnih interesa mogu biti:
Should a Christian Vote? This article gives some of the Biblical rationale on this subject. Would Jesus vote for president/prime minister? Is voting in the Bible? To je predmet kršćani trebaju shvatiti.
Polikarp, Herbert W. Armstrong, a Roderick C. Meredith na crkvene vlade Koji oblik vladanja je rana crkva ima? Je li hijerarhijska? Koji oblik vladanja bi se očekivati ​​da se u Philadelphiji ostatak? Ljudi odlučuju i / ili odbor oblike, ak diktatura, ili isti tip koji Philadelphia sama doba imao?
Did The Early Church Teach Millenarianism? Was the millennium (sometimes called chiliasm) taught by early Christians? Who condemned it. Will Jesus literally reign for 1000 years on the earth? Is this time near?
Anglo – America in Prophecy & the Lost Tribes of Israel Are the Americans, Canadians, British, Scottish, Welsh, Australians, Anglo-Southern Africans, and New Zealanders descendants of Joseph? Gdje su izgubili deset-plemena Izraela? Tko su izgubljenih plemena Izraela? Što će se dogoditi s Židova u Izraelu? Hoće li Bog kazniti SAD, Kanada, Velika Britanija i druge anglosaksonske narode? Zašto bi Bog dopustio im da se kazniti prvi?
Hoće li anglo-nacija se podijeliti i imaju ljudi Taken kao robovi? Hoće zemljišta u Sjedinjenim Američkim Državama, Velikoj Britaniji, Kanadi, Australiji i Novom Zelandu se podijeliti? Što Biblija proročanstvo naučiti? Ima li ne-biblijskih proročanstava koje podržavaju tu ideju? Tko će podijeliti ta zemljišta? Tko će završiti sa zemljom i ljudima?
Proročanstva Baracka Obame? Osam razloga zašto je Barack Obama je apokaliptično i osam razloga zašto je Barack Obama nije antikrist. Ovaj članak uključuje mnoge biblijske i ne-biblijskih proročanstava iz cijelog svijeta, koji se čine kako bi raspravljali o Baracku Obami. Je li Nostradamus predviđa Barack Obama bave Antikrista? Možda Barack Obama postaviti pozornicu za kraljeva Sjevera i Juga, kao barem jedan šijitske proročanstva sugerira? To je najduži i najcjelovitiji članak o ovoj stranici na Barack Obama proročanstava. Pročitajte ga i odlučiti za sebe, ako je predsjednik Obama, čini se ispunjenje različitih proročanstava.
Barack Obama, Proročanstvo, a Uništavanje Sjedinjenim Državama Neki tvrde da je Barack Obama je prorekao "sin Keniji", temelji se početkom 20. stoljeća pisanja.
Canada in Prophecy: What Does Bible Prophecy, Catholic Prophecy, and other Predictions Suggest About the Future of Canada? Postoje proročanstva koja sugeriraju uključenost u Kanadi. A mnogi nisu pozitivno o svojoj budućnosti.
Tko je kralj Zapada? Zašto nema vremena završetka Kralj Zapada u biblijskim proročanstvom? Je li Sjedinjene Države Kralj Zapada? If so, what does that really mean for the USA and its Anglo allies.
Je li Tony Blair Apocalyptic? Bivši premijer Velike Britanije prešao na katolicizam nedugo nakon što je napustio svoj ​​ured te je bio aktivan u europskim poslovima. What role might he play?