Utorak, 31 siječanj, 2012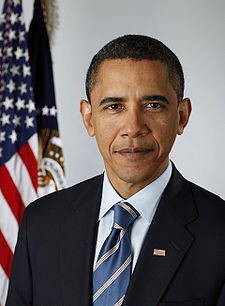 Četiri muškarca iz Republikanske stranke i dalje su nešto stoji u njihovoj potrazi za zbaciti američki predsjednik Obama i dobiti svoj posao.
Postoje dva katolika , jedan mormona i jednog Krstitelja trčanje za republikansku nominaciju, kako bi se pokrenuti protiv prilično nereligiozni demokrata Baracka Obame (koji je također tvrdi kršćansku vjeru).
Trebam pravi kršćani glasovati?
Ako demokracija je biti kažnjeni u Bibliji za kršćane, svakako bi biti kažnjeni u Novom zavjetu. Grčki i rimski demokratski postupci su nadaleko poznati tada. Demokracija nije američki izum (niti je republikanski oblik vlasti).

U Novom zavjetu čitamo Isusovo imenovanja apostola. Pavao piše da je Bog prvo imenuje apostole, drugo za proroke, itd za izgrađivanje Tijela Kristova (Efežanima 4: 11,12).
Kada je Juda trebalo zamijeniti (nakon izdaje Isusa i njegova samoubojstva), apostoli nisu imali izbora, oni slijede biblijski primjer koji traže Božju volju:
Ti, Gospodine, tko zna srca svih, pokazati koji od ove dvojice ste odabrali ... Bacili su njihove puno. (Djela 1: 24,26).
Obavijest apostoli nisu odlučili da su kvalificirani za vidjeti u čovjekovo srce.
Neki su pisali da su različiti oblici demokracije su sada prihvatljivi jer smatraju pojedini spisi u Djelima to značilo. Primarni stihovi Čini se da je u priči o Dj 15. U Djelima 15 mnogi apostoli i starješine sastali kako bi razgovarali o obrezanja i nežidova. Mnoštvo savjetnika se razgovaralo o tom pitanju. Neki smatraju da je korištenje savjet je indikativno demokracije. Međutim, činjenica da se koristi mnoštvo savjetnika ne mijenja Božji oblik vlasti. U Starom zavjetu čitamo da ne samo da je Bog uvijek potiče tu praksu (Izr 11:14), što je također pročitao da je sam Bog bavi njemu (II Ljet 18, 18-21); tako je činjenica da su neki od vodstva Crkve slijede tu praksu samo pokazuje da je Božja vladina praksa iz Starog zavjeta su se nastavili.
Zanimljivo je napomenuti nešto drugo spominje u Djelima apostolskim,
"A sada, kažem vam, držati podalje od tih ljudi i otpustite ih; Jer ako je taj naum ili to djelo od ljudi, to će doći na ništa; ali ako je od Boga, ne možete ga-da svrgnuti čak naći da se bori protiv Boga "(Djela 5: 38-39)
T crijeva koji su glasovali u svjetskim izborima očito vjeruju da znaju aspekte Božjem planu da nema ljudske način oni mogli znati. Ipak, pogled na ono što je Bog rekao Samuelu, jedan se jasno zove i imenuje Boga, kada je Samuel mislio da zna tko bi trebao biti sljedeći kralj nad Izraelom,
Tako je, kad su stigli, da je on pogledao Eliabove i reče: "Zaista se Jahve pomazanika je pred njim." Ali Jahve reče Samuelu: "Ne gledaj na njegovu izgledu ili na vrhuncu svoje stas, jer sam su ga odbili. Jer Jahve ne vidi kao čovjek vidi; za čovjeka gleda na oči, a Jahve gleda što je u srcu "(1 Sam 16: 6-7).
Također je zanimljivo da shvate da mnogi koji vjeruju da je Novi zavjet sankcije demokracija također vjeruju da je Božja budućnost vladajuća vladu (u Kraljevstvo Božje) neće biti demokracija.
Isus je rekao apostolima da će vladara nad dvanaest plemena Izraelovih u njegovom kraljevstvu (Luka 22:30). Isus je izabrao učenike, oni nisu dobili svoje pozicije od bilo kojeg oblika demokracije (Ivan 15:16; 6:70). Bog, a ne čovjek, izabrao Davida za kralja nad Izraelom izvorno (Djela 13:22), a također ga je izabrao za kralja nad svim Izraelom u naprijed svijetu (Jr 30: 9).
Usput, Isus je rekao da je Bog Otac zadržana koji će imati određene pozicije vlasti u kraljevstvo Božje (mat 20:23). Nagrade u kraljevstvu će Isus "dati (Otk 22,12); oni neće biti za ljude da se za sebe.
Demokracija neće biti Božji oblik vlasti u Njegovom kraljevstvu.
Zašto?
Jedan od mnogih problema glasovanja je da nema ljudskih misli onako kako Bog čini.
'Za moje misli nisu vaše misli, niti su vaši putovi moji putovi', kaže Jahve (Iz 55: 8).
Kad je Isus bio na Zemlji je naviještali evanđelje o kraljevstvu Božjem i rekao ljudima da se pokaju (Marko 1: 14-15). Isus je odbio sudjelovati u niti najelementarnije vladine odluke, dok je on bio na zemlji (Luka 12: 13-14).
Iako je Isus učio da smo platiti porez (Mat 22: 17-21), On je učio da Njegovo kraljevstvo nije od ovoga svijeta (Ivan 18:36). Isus je učio svoje učenike da idu u svijet i propovijedajte evanđelje svima (Mat 28: 19,20). Isus je rekao da njegovi učenici bili su da se u svijetu, ali ne od njega (Ivan 17:16).
Apostol Petar jasno razumjeti to. On je napisao da se dio Božjeg naroda su jedan dio svetog naroda (I Pt 2: 9). Apostol Pavao je napisao da je to prisutno u svijetu je zlo (Gal 1: 4). Biblija upozorava na posljedice kao dio svjetskih sustava i njegovih vlada i govori nam da se iz nje i da bude odvojena (Otk 18: 2-5).
Pogledajte što Biblija uči će se dogoditi u posljednjim danima i što kršćani učiniti o tome,
Ali ovo znaj: u posljednjim danima opasna vremena će doći: Ljudi će biti ljubitelji sebe, ljubitelji novca, preuzetnici, oholice, hulitelji, roditeljima neposlušni, nezahvalan, bezbožnici, unloving, nepopustljiv, klevetnici, bez samokontrole , brutalna, mrzitelji dobra, izdajice, svojeglava, oholice, ljubitelji užitka više nego ljubitelji Boga, koji imaju obličje pobožnosti, ali niječu svoju moć. I od takvih ljudi okreću! (2 Tim 3: 1-5).
Imajte na umu da Božja riječ ne potiče glasovanja kao rješenje.
Pavao je rekao da kršćani trebaju biti ambasadori za Krista (II Kor 5,20). Veleposlanici često žive u izvanzemaljskih naroda, od kojih su neki očito neprijateljski raspoloženi prema svojim uvjerenjima. Veleposlanici, iako žive u drugim društvima, nemojte se uključiti u politiku društva koja žive u. Postoji vrijeme za Božji narod da preuzme vlada ovom svijetu, ali to još nije (Ivan 18:36 Dan 7: 17-18). To će biti nakon drugog dolaska Isusa (ja Sol 4:16, Rev 11:15).
Za kršćane, Petar je napisao:
Ali vi ste izabrani narod, kraljevsko svećenstvo, sveti puk, narod koji pripadaju Bogu, da ste svibanj proglasiti hvale Onoga koji vas pozva iz tame u svoje divno svjetlo. Nakon što nisu bili narod, a sada ste Božji narod; nakon što nije dobio milost, ali sada ste primili milost. Dragi prijatelji, ja vas pozivam, kao i strancima i strancima u svijetu, da se suzdrže od grešnih želja, koje je rat protiv svoje duše. Uživo lijepo među poganima da, iako su vas optužiti radiš krivo, oni vide vaša dobra djela, proslave Boga u dan on nas posjeti. Slanje sebe zbog Gospodinova svakoj vlasti pokrenut kod muškaraca: je li kralju, kao vrhovni autoritet, bilo upraviteljima, koji su poslani od njega da kazni one koji to pogrešno i pohvaliti one koji čine dobro. Za to je Božja volja: da čineći dobro trebali utišati neznanju razgovor bezumnika (1 Petrova 2: 9-15).
Stranci, naravno, ne glasaju.
Sada Biblija spominje jedan određeni glasovanje apostola Pavla (dok je još bio Šaul i tako nekonvertirani). Obavijest ono što je kasnije rekao o tome:
Doista, ja sam mislio da moram učiniti mnoge stvari protivno ime Isusa iz Nazareta. To sam i činio u Jeruzalemu, a mnogi od svetih sam zatvoren u zatvoru, primivši vlast od glavara svećeničkih, a kad su stavili na smrt, dao svoj ​​glas protiv njih (Djela 26: 9-10).
I dok gore nije samo po sebi pokrivač osuda svih glasovanja, to je jedini put riječ "glas" ili "glasovanje" je u Bibliji. I to pokazuje da čak i vjerski gorljivi pojedinci / konzervativne uvijek ne glasaju ispravno i može učiniti mnogo stvari protivno ime Isusa iz Nazareta.
Ne vjerujem da je Biblija sankcije kršćani glasovanja na tjelesne izborima. Niti vjerujem da će predstojeći predsjednički izbori u SAD-u ili na izborima u drugim anglo-sišao nacija će rezultirati vrsti pokajanja da su ti narodi trebaju.
Neki članci eventualno vezane interesa mogu uključivati:
Ukoliko se kršćanin Glasajte? Ovaj članak daje neke od biblijskog obrazloženje o ovoj temi. Bi Isus glasovati za predsjednika / premijera? Je glasovanje u Bibliji? To je predmet kršćani trebaju razumjeti.
Polikarp, Herbert W. Armstrong i Roderick C Meredith na crkvene vlade Koji oblik vladanja je rana crkva ima? Je li hijerarhijska? Koji oblik vladanja bi se očekivalo da se u Philadelphiji ostatak? Ljudi odlučuju i / ili odbora oblike, ak diktature, ili isti tip koji Philadelphiji sama doba imao?
Jeste Rana Crkva Nauči Millenarianism? Je tisućljeća (ponekad se naziva chiliasm) podučavao ranih kršćana? Tko ga je osudio. Hoće li Isus doslovno vladati 1000 godina na zemlji? Je li ovaj put u blizini?
Anglo - Amerika u Proročanstvo & Lost izraelskih plemena su Amerikanci, Kanađani, britanski, škotski, velški, Australci, Anglo-južni Afrikanci i Novozelanđani potomci Josipa? Gdje su izgubili deset-plemena Izraelovih? Tko su izgubljene plemena Izraela? Što će se dogoditi Židovima u Izraelu? Hoće li Bog kazniti SAD, Kanada, Velika Britanija i druge anglo narode? Zašto se Bog dopustiti da ih se kažnjava prvi?
Hoće anglo-narodi se podijeliti i ljudi Gledano robovi? Hoće li zemlje u SAD-u, Velikoj Britaniji, Kanadi, Australiji i Novom Zelandu podijeliti? Što Biblija proročanstvo naučiti? Postoje li ne-biblijska proročanstva koji podržavaju ovu ideju? Tko će podijeliti te zemlje? Tko će završiti sa zemljama i ljudima?
Proročanstva Barack Obama? Osam razloga zašto je Barack Obama je apokaliptična i osam razloga zašto je Barack Obama nije antikrist. Ovaj članak uključuje mnoge biblijske i ne-biblijskih proročanstava iz cijelog svijeta, koji se čine kako bi razgovarali o Barack Obama. Jeste Nostradamus predviđa Barack Obama bave Antikrista? Moć Barack Obama postaviti pozornicu za kraljeva Sjevera i Juga što barem jedan šijitske proročanstvo ukazuje? To je najduži i najpotpuniji rad na ovoj stranici na Baracka Obamu proročanstava. Pročitajte ga i odlučite za sebe, ako je predsjednik Obama, čini se ispunjavanje raznih proročanstva.
Barack Obama, Proročanstvo i uništavanje SAD Neki tvrde da je Barack Obama je prorokovao "sin Kenije", temelji se je početkom 20. stoljeća pisanja.
Kanada je u proročanstva: Što li Biblija Proročanstvo, Katolička Proročanstvo i drugi Predviđanja Predloži O budućnosti Kanadi? Postoje proročanstva koji sugeriraju povezanost s Kanadi. A mnogi nisu pozitivno o svojoj budućnosti.
Tko je kralj Zapada? Zašto nema kraja vremena kralj Zapada u Biblija Proročanstvo? Je li SAD kralj Zapada? Ako je tako, što to zapravo znači za SAD i njenih saveznika anglo.
Tony Blair Apokaliptični? Bivši premijer Velike Britanije pretvoriti u katoličanstvo ubrzo nakon napuštanja dužnosti i djeluje u europskim poslovima. Koja je uloga mogla je igrati?