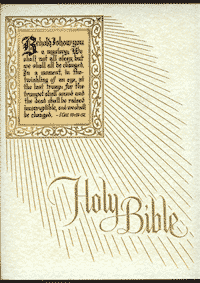 VS.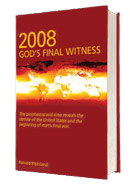 CGPFK's Ronald Weinland posted the following:
This is the 10th Anniversary of a program in Toronto, Canada, called ideaCity, which was uniquely established to promote ideas and idealism. Each year an invitation is sent out to fifty speakers to attend this special meeting. They are asked to give a twenty-minute presentation on the ideals of which they seek to influence other people's lives.

You may view their website (http://www.ideacityonline.com/) to read more about this gathering of speakers and those who will attend…

Included below is a synopsis of what is written about the concept of ideaCity and its producer, Moses Znaimer:

IdeaCity, also known as 'Canada's Premiere Meeting of the Minds', is an eclectic gathering of artists, adventurers, authors, cosmologists, doctors, designers, entertainers, filmmakers, inventors, magicians, musicians, scientists and technologists.

Fifty of the planet's brightest minds converge on Toronto each June to speak to a highly engaged audience. Only 497 are privileged to attend.

Produced and presented by Moses Znaimer, ideaCity is not themed around any one topic, issue or business. There are no scripted speeches or, breakout or parallel sessions. Rather, everyone is in one place and in on the same narrative.
This conference is scheduled for June 17,18,19 2009 in Toronto, Canada.
I went to the IdeaCity website and was surprised to see that CNN's Ali Velshi will also be there as one of the presenters.  Ronald Weinland is listed as an "Armageddon Forecaster".
Here is what IdeaCity's website says about him:
2009

Presenter

Ronald Weinland

Armageddon Forecaster

Ronald Weinland is the author of two books, which have stirred up great controversy in over 160 nations.

For years, he has been warning of a global economic collapse that will result in the complete collapse of the U.S. dollar. In 2008: God's Final Witness, he warns that the year 2008 was the last witness and warning that God would give mankind before thrusting us into an age that will become engulfed in a nuclear World War III. Although many believe this message, many have also attacked, criticized and maligned both the message and the messenger.

Weinland continues to undauntedly and unabashedly affirm that human kind has reached the end of his allotted time for self-rule, and that as a true end-time prophet of the God of Abraham, he has been sent with the message of these books. This last age is declared to have begun on December 14, 2008 and will end on May 27, 2012.
Strangely, the above fails to mention that Ronald Weinland earlier stated that "the last age"  started on April 17, 2008, the end was to be around September 29, 2011, that the USA would be nuked in 2008, that the dollar would become basically worthless in 2008, the USA would cease being a world power by the Fall of 2008, and that there would not be a new USA president inaugurated in January 2009 as the USA was supposed to have been gone by then.
Here is one quote from Ron Weinland's book on one of those points:
By the fall of 2008, the United States will have collapsed as a world power (2008 – God's Final Witness, p. 244).
Let's notice what Ronald Weinland stated in a radio interview on December 15, 2007:
The proof is coming…

If it doesn't come to pass…starting in April, then I'm nothing but a false prophet…

Beginning in April, its important that people believe it…

What we're talking about happening in this country and around the world is a horrendous thing, it really is…

Things do start in 2008….It will be done by 2011…

There's already been six seals opened up…and the world is ignorant of it…The seventh seal they will know though…

The destruction of the United States, we are the first to suffer…I wouldn't want to be in Chicago, Los Angeles, or New York…

By the fall of 2011, that's when Jesus Christ returns…

A little after April…a dollar bill won't be worth anything…We're going to be brought down the tubes, very quickly, starting in April…What happens when a nuclear weapon goes off in New York and Chicago?…

If we come to the point in time where what I've said doesn't come to pass, the reality is that I'm just a false prophet.  That's the bottom line…

The reality is if it doesn't happen, then you're just false…I'll acknowledge my error, my wrong, if I'm wrong…

The primary things…for the world…actually begin after April 2008…

The abomination of desolation has already happened…

By January 2009, we (the United States) will be down the tubes…
So, although the world has not paid any real attention to Ronald Weinland in the past (other than a few radio interviews and an occasional odd mention), apparently he now has one forum.  One that glossed over his prior errors.  How Ronald Weinland will handle being part of a group like this may be telling.
But, I hope and pray that he will get the idea in "Idea City" that since he has been repeatedly proven wrong that he will stop leaning to his own ideas, but instead learn what the Bible teaches about the end times.  As well as keeping his word (as he has repeatedly failed to stop preaching after certain dates).
But, I will not hold my breath.
Those interesting in learning more about Ronald Weinland as well as the real end of the USA and its Anglo-allies may wish to read the following articles:
Concerns About Ronald Weinland's Church of God-Preparing for the Kingdom of God Ronald Weinland falsely claims to be one of the two witnesses God is raising up and that the end will come in 2008 (first April 17th, then June 2008, now December 14, 2008). Why is he a false prophet? He also has at least one other view that suggests that he is not part of the Church of God.
Who Are The Two Witnesses? What is their job? What does the Bible reveal? What has the Church of God taught on this subject? Might even Roman Catholic prophecies give some clues here?
End of Mayan Calendar 2012–Might 2012 Mean Something?There is a Mayan calendar prediction for change in 2012. 2012 changes were also centuries ago predicted by the Hopi Native Americans. Do Mayan/Hindu/Hopi/Buddhist/New Age/Nostradaumus prophecies have any value here? Why might Satan have inspired this date? Does the Dresden codex show destruction of the earth by flood? Can the great tribulation start before 2012?
Barack Obama, Prophecy, and the Destruction of the United States Some claim that Barack Obama is the prophesied "son of Kenya". Might Bible prophecy be fulfilled if he is elected president?
Anglo – America in Prophecy & the Lost Tribes of Israel Are the Americans, Canadians, British, Scottish, Welsh, Australians, Anglo-Southern Africans, and New Zealanders descendants of Joseph? Where are the lost ten-tribes of Israel? Who are the lost tribes of Israel? Will God punish the U.S.A., Canada, United Kingdom, and other Anglo nations? Why might God allow them to be punished first?
Does God Have a 6,000 Year Plan? What Year Does the 6,000 Years End? Was a 6000 year time allowed for humans to rule followed by a literal thousand year reign of Christ on Earth taught by the early Christians? When does the six thousand years of human rule end?
Can the Great Tribulation Begin in 2009, 2010, or 2011? Can the Great Tribulation begin today? When is the earliest that the Great Tribulation can begin? What is the Day of the Lord?