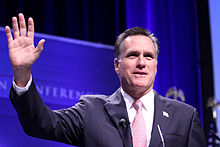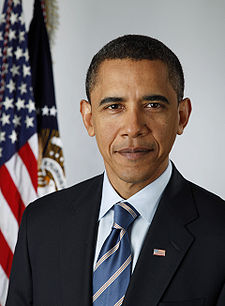 Both the expected US Republican Presidential Candidate Mitt Romney and Barack Obama agree on homosexuals being "Boy Scouts":
8 August 2012

President Obama and Mitt Romney have found some new common ground -surprisingly – on an issue of gay rights.

Obama today joined Romney in publicly disagreeing with a controversial ban on gay members of the Boy Scouts of America, one of the nation's largest and most well-known youth development groups.

"The president believes the Boy Scouts is a valuable organization that has helped educate and build character in American boys for more than a century. He also opposes discrimination in all forms, and as such opposes this policy that discriminates on basis of sexual orientation," said White House spokesman Shin Inouye in a statement to the Washington Blade, a LGBT newspaper

It's the first time Obama, who was named honorary president of the Boy Scouts of America in 2009, has publicly taken a position on the issue.

Romney first voiced support for gay scouts back in 1994 — a position that his campaign spokeswoman Andrea Saul said remains his position today.  http://abcnews.go.com/blogs/politics/2012/08/president-obama-mitt-romney-agree-gay-boy-scouts-ok/
Mitt Romney's church, "The Church of Jesus Christ of Latter Day Saints," has been one of the strongest voices against homosexual Boy Scouts, but Mitt Romney has taken a different stance (the Boy Scouts, for those unfamiliar with that organization, are a private club where pre-teen and teenage boys develop skills and often camp and hike).  Unmarried teens should not be engaging in sex of any kind and Boy Scouts are supposed to be "morally straight" as that is part of the Boy Scout oath.
Truly, from a Christian perspective Jesus could not support either of the US presidential candidates for president.
Notice what happened in a couple of such towns between three thousand and four thousand years ago:
24 Then the Lord rained brimstone and fire on Sodom and Gomorrah, from the Lord out of the heavens. 25 So He overthrew those cities, all the plain, all the inhabitants of the cities, and what grew on the ground. (Genesis 19:24-25)
And why did it happen?
7 as Sodom and Gomorrah, and the cities around them in a similar manner to these, having given themselves over to sexual immorality and gone after strange flesh, are set forth as an example, suffering the vengeance of eternal fire. (Jude 7)
Why mention this in the 21st century? Because God turned:
6…the cities of Sodom and Gomorrah into ashes, condemned them to destruction, making them an example to those who afterward would live ungodly (2 Peter 2:6, NKJV)
Thus, the destruction of Sodom and Gomorrah were to serve as an example to those who would live as they did. The USA, which has lots of Bibles, should know this–but refuses to wish to truly retain God in its knowledge.
Both major US presidential hopefuls claim to be "Christian" but have made public statements that are not consistent with truly believing what the Bible teaches.
Some articles of possibly related interest may include:
Should a Christian Vote? This article gives some of the Biblical rationale on this subject. Would Jesus vote for president/prime minister? Is voting in the Bible? This is a subject Christians need to understand.
God's Plan for Happy Marriage This is an LCG booklet by Dr. R. Meredith.
God Created Marriage Some falsely claim that God did not create marriage and that fornication is fine.  What does the Bible really teach?
LCG: Homosexuals Gaining Ground "Same-sex marriage" for "gays" and lesbians is becoming more acceptable to many. What does the Bible teach about homosexuality?  Can homosexuals change?
What Did Jesus Teach About the Ten Commandments? This article quotes what Jesus actually said about them (His words are in red).
The Ten Commandments Reflect Love, Breaking them is Evil Some feel that the ten commandments are a burden. Is that what Jesus, Paul, Peter, James, and John taught?
Barack Obama Carries Hindu Monkey God Unlike some of the odd stories about Barack Obama, this one is apparently true.
What Did the Early Church Teach About Idols and Icons? Did Catholic and Orthodox "saints" endorse or condemn idols and icons for Christians?
Prophecies of Barack Obama? This article has eight reasons why Barack Obama is apocalyptic and eight reasons why Barack Obama is not the Antichrist. It includes many biblical and non-biblical prophecies, from around the world, that seem to discuss Barack Obama. Did Nostradamus predict Barack Obama dealing with the Antichrist? Might Barack Obama set the stage for the kings of the North and South as at least one Shiite prophecy suggests? This is the longest and most complete article at the COGwriter website on Barack Obama prophecies. Read it and decide for yourself if President Obama seems to be fulfilling various prophecies.
Barack Obama, Prophecy, and the Destruction of the United States Some claim that Barack Obama is the prophesied "son of Kenya". Might Bible prophecy be fulfilled since he is to be the USA president?
COGwriter Position on Other Churches and Religions What is the fate of those who do not know Christ? What about those who profess Christ outside the Church of God?
Some Dissimilarities Between The Church of Jesus Christ of Latter Day Saints (LDS) and the Real Church of God The genuine Church of God is not related to the Mormons and this article explains some differences and a couple of similarities. Also, might certain LDS prophecies apply to Mitt Romney.