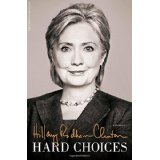 A new report on the Benghazi incident came out:
November 22, 2014

As members of Congress slipped out of town Friday for a long Thanksgiving break, they left behind a report on Benghazi that might seem surprising – coming as it did from the Republican-led House Intelligence Committee.

In essence, the committee sums up its two-year investigation of the attack on Sept. 11, 2012, which killed US ambassador Christopher Stevens, a foreign service officer, and two CIA contractors, by citing fog-of-war circumstances rather than politically-motivated manipulation by the Obama administration in the immediate aftermath.

Among the report's major findings:
The CIA ensured sufficient security for CIA facilities in Benghazi … and found no evidence that there was either a stand down order or denial of available air support.

• There was no intelligence failure prior to the attacks.

• A mixed group of individuals, including those affiliated with al Qaeda, participated in the attacks … although the Committee finds that the intelligence was and remains conflicting about the identities, affiliations, and motivations of the attackers.

• The Committee found intelligence to support CIA's initial assessment that the attacks had evolved out of a protest in Benghazi over an anti-Islam YouTube video that was roiling the region; but it also found contrary intelligence, which ultimately proved to be the correct intelligence. The CIA only changed its initial assessment about the protest … two days after Ambassador Susan Rice spoke.

• The process used to generate the talking points the committee asked for – and which were used for Ambassador Rice's public appearances – was flawed.

• The Committee found no evidence that any officer was intimidated, wrongly forced to sign a nondisclosure agreement, or otherwise kept from speaking to Congress, or polygraphed because of their presence in Benghazi.

In the aftermath of the attacks, Republicans criticized the Obama administration and its then-secretary of state, Hillary Rodham Clinton, who is expected to run for president in 2016. People in and out of government have alleged that a CIA response team was ordered to "stand down" after the State Department compound came under attack, that a military rescue was nixed, that officials intentionally downplayed the role of al Qaeda figures in the attack, and that Ambassador Stevens and the CIA were involved in a secret operation to spirit weapons out of Libya and into the hands of Syrian rebels. None of that is true, according to the report.

Committee members said they had "endeavored to make the facts and conclusions within this report widely and publicly available so that the American public can separate the actual facts from the swirl of rumors and unsupported allegations." …

"The Select Committee on Benghazi received the Intelligence committee's report on the Benghazi terrorist attack, and has reviewed it along with other committee reports and materials as the investigation proceeds," spokesman Jamal Ware said in a statement. "It will aid the Select Committee's comprehensive investigation to determine the full facts of what happened in Benghazi, Libya before, during and after the attack and contribute toward our final, definitive accounting of the attack on behalf of Congress."  http://www.csmonitor.com/USA/Foreign-Policy/2014/1122/Will-Benghazi-report-quell-conspiracy-theories-Not-likely

WASHINGTON (AP) — A two-year investigation by the Republican-controlled House Intelligence Committee has found that the CIA and the military acted properly in responding to the 2012 attack on a U.S. diplomatic compound in Benghazi, Libya, and asserted no wrongdoing by Obama administration appointees.

Debunking a series of persistent allegations hinting at dark conspiracies, the investigation of the politically charged incident determined that there was no intelligence failure, no delay in sending a CIA rescue team, no missed opportunity for a military rescue, and no evidence the CIA was covertly shipping arms from Libya to Syria.  …

In the aftermath of the attacks, Republicans criticized the Obama administration and its then-secretary of state, Hillary Rodham Clinton, who is expected to run for president in 2016. http://www.denverpost.com/breakingnews/ci_26987182/house-intel-panel-debunks-many-benghazi-theories
Hillary Clinton was US Secretary of State at the time of the Benghazi attack.  In her book, Hard Choices. Hillary Clinton basically passed the blame on to others as well as the general risk of being a State Department employee.
While Hillary Clinton's account of what happened differed in certain ways from the latest report on Benghazi, it appears, to me at least, that this latest report helps open the door for Hillary Clinton should she decide to run for the office of President of the United States.  In my view, she can simply state that since she is a member of the Democratic party and a Republican-led House Intelligence Committee essentially absolved her of any culpability, that there is no reasonable basis for anyone to bring this up related to her role.
And for her supporters this will be sufficient, and it may also be sufficient for others who have not been sure about whether to support her possible candidacy.
Some are not satisfied with the latest Benghazi report and have called for further investigation:
November 22, 2014

A leading Republican wants to expand the House investigation into the 2012 Benghazi terrorist attack by adding a Senate probe, as a new House Intelligence Committee report Friday concluded that the initial CIA assessment found no demonstrations prior to the assault and a primary purpose of the CIA operation in eastern Libya was to track the movement of weapons to Syria.  …

Referring to the House Select committee Chairman, and the Democratic ranking member, Sen. Lindsey Graham, R-SC, said the current House investigation should be expanded.

"(Republican) Trey Gowdy and (Democrat) Elijah Cummings have done a good job," he said. "I can't imagine the U.S. Senate not wanting to be a part of a joint select committee. We'll bootstrap to what you've done, but we want to be part of discussion," Graham told Fox News. "What I would suggest to (incoming Senate majority leader) Mitch McConnell is to call up Speaker Boehner and say 'Listen, we want to be part of this'."

Graham, along with his two Republican colleagues, Sen. John McCain of Arizona and Kelly Ayotte of New Hampshire, have been outspoken advocates of a special investigation, because they say then-acting director of the CIA Mike Morell misled them about his role in crafting the so-called media talking points that blamed an opportunistic protest gone awry for the assault.

"Number one, Mike Morrell misled three senators," Graham said of their November 2012 meeting on Capitol Hill, where Morell accompanied then UN Ambassador Susan Rice to explain her flawed explanation on national television five days after the attack.

"I think it's important that for future CIA personnel to understand, that if you come to Congress and you're asked a question and you give a deceptive answer, you tell half the story, not the entire story, you play word games, it will follow you and will be unacceptable," Graham said.  http://www.foxnews.com/politics/2014/11/22/leading-republican-wants-senate-to-join-house-probe-benghazi-attack/
But the focus on the above does not appear to be Hillary Clinton.  Therefore, she may come out better politically-speaking on the Benghazi matter than many of her critics have suggested.
What might any of this have to do with prophecy?  Hillary Clinton is considering running again to become President of the United States.
A female presidency can partially fulfill a prophecy in Isaiah 3:12:
As for My people, children are their oppressors, And women rule over them. O My people! Those who lead you cause you to err, And destroy the way of your paths.
Ever since Margaret Thatcher was prime minister of the United Kingdom, I have felt that it is likely that the USA would end up with a female president or at least a highly influential woman in a top level federal government job. As it turns out, the four remaining predominantly British-descended nations (the United Kingdom, Canada, Australia, and New Zealand) all have had not only queens (they shared the same ones), but all have already had a woman in the office of prime minister. The prime minister is the chief executive official in a parliamentary system of governance.
Since the physically territorial and other blessings affected the descendents of Ephraim (the British-descended nations ) first, it would seem that certain passages of scripture, such as Isaiah 3:12 discussing female rule, would also affect them first, with others affecting the end time descendants of Manasseh (the USA) later (see also Anglo – America in Prophecy & the Lost Tribes of Israel).
While the U.S. does not have a parliamentary form of governance with a prime minister, it does have a chief executive official who fills of office of president. And the U.S. has never has a female as its president. Hillary Clinton has repeatedly expressed interest in that job.
The latest report on Benghazi might be a factor in Hillary Clinton possibly be becoming the President of the United States.
Some items of related interest may include the following:
Hillary Clinton in Prophecy  Prophecy, Hillary Clinton? Are there prophecies that Hillary Clinton may fulfill?  Are there any prophecies that she has already helped fulfill?  Could Hillary Clinton be apocalyptic?  Could Hillary Clinton be the final Antichrist?
Prophecies of Barack Obama? Reasons why Barack Obama is apocalyptic and reasons why Barack Obama is not the Antichrist. This article includes many biblical and non-biblical prophecies, from around the world, that seem to discuss Barack Obama. Did Nostradamus predict Barack Obama dealing with the Antichrist?  Might Barack Obama set the stage for the kings of the North and South as at least one Shiite prophecy suggests?  Read it and decide for yourself if President Obama seems to be fulfilling various prophecies. Watch also the YouTube Barack Obama and the State of the Apocalypse.
Should a Christian Vote? This article gives some of the Biblical rationale on this subject. Would Jesus vote for president/prime minister? Is voting in the Bible? This is a subject Christians need to understand.
Libya, Algeria, Morocco, and Tunisia in Prophecy What is ahead for North Africa? What does the Bible teach?
Anglo – America in Prophecy & the Lost Tribes of Israel Are the Americans, Canadians, English, Scottish, Welsh, Australians, Anglo-Saxon (non-Dutch) Southern Africans, and New Zealanders descendants of Joseph? Where are the lost ten-tribes of Israel? Who are the lost tribes of Israel? What will happen to Jerusalem and the Jews in Israel? Will God punish the U.S.A., Canada, United Kingdom, and other Anglo-Saxon nations? Why might God allow them to be punished first? Here is a link to the Spanish version of this article: Anglo-América & las Tribus Perdidas de Israel. Information is also in the YouTube sermons titled Where are the Ten Lost Tribes? Why does it matter? and British are the Covenant People. A short YouTube of prophetic interest may be Barack Obama and the State of the Apocalypse.
Will the Anglo-Saxon Nations be Divided and Have People Taken as Slaves? Will the lands of the United States, United Kingdom, Canada, Australia, and New Zealand be divided? What about Jerusalem? What does Bible prophecy teach? Are there non-biblical prophecies that support this idea? Who will divide those lands? Who will end up with the lands and the people? Here is a link to a video titled Will the USA and other Anglo-nations be Divided and Their People Made Slaves? Here is a related item in the Spanish language ¿Serán divididas las naciones anglosajonas?