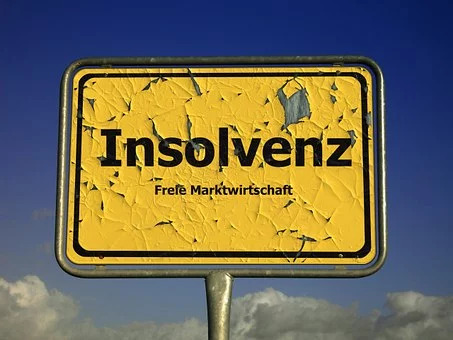 Here some reports and comments about the current economic situation:
Finns Warned World's Best-Funded Welfare State Collapsing Under Virus-Triggered Mass Unemployment

April 4, 2020

On March 30, Finland said it would extend its countrywide shutdown until May 13 from April 13. It appears strict social distancing and quarantines are working, but it comes at a massive economic cost. Now we're beginning to learn that the country's welfare system is cracking and cannot handle the influx of unemployed. …

Finns who cannot receive benefits in time will lose faith in the government, and that could be the moment when social unrest. https://www.zerohedge.com/markets/finns-warned-worlds-best-funded-welfare-state-collapsing-under-virus-triggered-mass

As the coronavirus triggers a global economic crisis, just how bad could it get?

Global stock markets have crashed by around 30% since the start of the year in most of the world's rich countries.The number of Americans seeking unemployment benefits for the first time has doubled …

China, which bore the brunt of shutdowns in the first quarter, presented staggeringly bad data for the month of February. Some projections suggest Chinese GDP for the first quarter will fall by 10%.

It's not just the world's industrial powers where the impact is starkest. Ireland, an open economy with a low manufacturing base, is especially vulnerable to global headwinds. At the start of January, it had an unemployment rate of 4.8%, its lowest in 13 years.

By the end of March, it is estimated that the figure has swelled to a previously unimaginable 17%, a result of all the workers laid off due to nonessential businesses, restaurants, pubs and a whole host of other enterprises shuttered.

Half the world's money

While the continuing shutdown and uncertainty could get much worse, has enough already happened to make this a global recession?

Without a doubt, although we will have to wait a little longer until official economic data for the first quarter and beyond confirms it. The question is if it will lead to a great depression …

"If you look at the proportion of the global economy that is now affected by shutdowns, it is probably around 50% of global GDP and that doesn't actually include China because that is by and large out of the shutdowns now," Ben May, a global economist with Oxford Economics, told DW. …
Banks, which bore the brunt of the blame for the financial crisis in 2009, are now ironically being seen as potential saviors in the current climate, with governments asking them to serve as a "transmission mechanism" to make sure money finds its way to businesses and consumers to keep them afloat until things get better. 04/03/20 https://www.dw.com/en/as-the-coronavirus-triggers-a-global-economic-crisis-just-how-bad-could-it-get/a-53000638
No, banks are not the saviors.
Playing around with banks and, in the US, places like the Federal Reserve, is setting the US up for disaster.
The economic mishandling of COVID-19 by various governments is causing many problems.
Now, one of the major steps that the US government is doing related to COVID-19 is to massively increase debt, since the US Treasury is basically debt notes–hence any increased federal government spending increases debt.
I have repeatedly warned that under Donald Trump, the USA would increase debt.
Furthermore, number 11 of my list of 20 items to prophetically watch in 2020 was the following: US debt will increase in 2020. The US is moving more and more towards insolvency.
How important could that be?
Consider the following that a reader sent me the following from a newsletter:
April 2, 2020
Bahia Beach, Puerto Rico

By the mid 1300s, the Republic of Florence in modern day Italy had experienced one of the greatest economic booms in human history.

In less than a century, Florence had grown from a tiny, irrelevant backwater to become one of Europe's largest cities and preeminent financial center.

The expansion was truly impressive. Florence's population had grown 10x. It had become a leading manufacturer in both weapons and textiles.

(Many etymologists believe the word 'pistol' is derived from the name of a town near Florence called Pistoia, which was renowned for its quality arms.)

And the city's innovations in the banking industry were revolutionizing business across Europe.

Florence's phenomenal economic success is quite similar to what the United States experienced in its early history.

Naturally, though, they managed to screw it up.

At the turn of the century in the year 1300, the Republic of Florence's public debt was quite manageable at just 50,000 gold florins. That's less than $100 per capita in today's money.

By 1338, after a series of costly wars and expensive public works projects, Florence's debt had ballooned to 450,000 gold florins. Four years later (after yet another war) it had grown to 600,000 gold florins.

This was crippling to public finances given that the government of Florence was paying between 10% and 15% interest on its debt. …

And then came the plague.

In 1348, the Black Death ravaged Florence, wiping out at least 25% of its population. …

Amazingly enough, Florence's misfortune didn't stop there.

In the late 1340s, torrential rains destroyed local agricultural production, resulting in widespread famine.

City managers tried desperately to import food, but because Florence's credit was so poor, few traders were willing to do business with them.

It was a historic and unprecedented fall from power; Florence had gone from being one of the wealthiest cities in Europe to literally begging for food in less than a decade.

I can't help but wonder which countries are going to be begging as a result of our modern crisis. …

But it seems pretty clear that the most heavily indebted countries are in big trouble… and we may be looking at a major sovereign debt crisis over the next few months.

To your freedom,

Simon Black
Founder, SovereignMan.com
Yes, a serious of events, including massive debt hurt Florence.
Between massive debt and upsetting the Europeans, the US is setting itself up for destruction.
Consider the following:
2 Then the Lord answered me and said:

"Write the vision
And make it plain on tablets,
That he may run who reads it.
3 For the vision is yet for an appointed time;
But at the end it will speak, and it will not lie.
Though it tarries, wait for it;
Because it will surely come,
It will not tarry. (Habakkuk 2:2-3)
To run means to take immediate steps when you see the prophecy a few verses down in Habakkuk being fulfilled.
Notice that the above is saying that something really, really bad will happen in the appointed time of the end. What is coming will be so bad that the time will come when people should run/flee when it does happen. The time will come when those Philadelphians who understand Habakkuk 2 in its proper timeframe will flee.
So, what is this prophecy related to?
Debt.
Notice what else the Prophet Habakkuk was inspired to record:
6 "Will not all these take up a proverb against him,
And a taunting riddle against him, and say,
'Woe to him who increases
What is not his — how long?
And to him who loads himself with many pledges'?
7 Will not your creditors rise up suddenly?
Will they not awaken who oppress you?
And you will become their booty.
8 Because you have plundered many nations,
All the remnant of the people shall plunder you,
Because of men's blood
And the violence of the land and the city,
And of all who dwell in it. (Habakkuk 2:6-8)
Habakkuk 2 teaches that the time will come when people should flee from this indebted nation–the most indebted nation in the history of humanity is the USA!
The time take action is now!
Some believe that they are waiting for Jesus and will know and take the right steps at the last minute. But that is a wrong and foolish attitude to have. Notice what Jesus taught about some people like that:
1 "Then the kingdom of heaven shall be likened to ten virgins who took their lamps and went out to meet the bridegroom. 2 Now five of them were wise, and five were foolish. 3 Those who were foolish took their lamps and took no oil with them, 4 but the wise took oil in their vessels with their lamps. 5 But while the bridegroom was delayed, they all slumbered and slept.

6 "And at midnight a cry was heard: 'Behold, the bridegroom is coming; go out to meet him!' 7 Then all those virgins arose and trimmed their lamps. 8 And the foolish said to the wise, 'Give us some of your oil, for our lamps are going out.' 9 But the wise answered, saying, 'No, lest there should not be enough for us and you; but go rather to those who sell, and buy for yourselves.' 10 And while they went to buy, the bridegroom came, and those who were ready went in with him to the wedding; and the door was shut.

11 "Afterward the other virgins came also, saying, 'Lord, Lord, open to us!' 12 But he answered and said, 'Assuredly, I say to you, I do not know you.'

13 "Watch therefore, for you know neither the day nor the hour in which the Son of Man is coming. (Matthew 25:1-13)
DO NOT THINK YOU WILL BE SO SMART YOU WILL KNOW ON YOUR OWN. Strive to be a true Philadelphian Christian as those Christians are the only one Jesus promised to "will keep you from the hour of trial which shall come upon the whole world, to test those who dwell on the earth" (Revelation 3:10).
God inspired the Prophet Zephaniah to write the following:
1 Gather yourselves together, yes, gather together, O undesirable nation, (Zephaniah 2:1)
Although it has certain misunderstandings, the Jamieson, Fausset, and Brown Commentary realized that the gathering together was intended for a religious group or assembly:
Zephaniah 2:1

Gather yourselves together – to a religious assembly, to avert the judgment by prayers, (Joel 2:16, "Gather the people, sanctify the congregation, assemble the elders," etc.) (from Jamieson, Fausset, and Brown Commentary, Electronic Database. Copyright © 1997, 2003, 2005, 2006 by Biblesoft, Inc. All rights reserved.)
When are they to gather together?
2 Before the decree is issued, Or the day passes like chaff, Before the Lord's fierce anger comes upon you,
Before the day of the Lord's anger comes upon you! (Zephaniah 2:2)
The gathering is to take place will before the day of the Lord (which happens about 2 1/2 years after the Great Tribulation of Matthew 24:21 begins) and before some type of decree is issued.
Consider also what the New Testament teaches about the importance of gathering together as we get closer to the end:
23 We should not stop gathering together with other believers, as some of you are doing. Instead, we must continue to encourage each other even more as we see the day of the Lord coming. (Hebrews 10:23, Gods Word Translation)
Who does God want to gather together?
The most faithful end time Christians.
How do we know that Zephaniah 2:1-3 is related to Christians? Because the decree is for the end time and because of what else God inspired Zephaniah to write:
3 Seek the Lord, all you meek of the earth, Who have upheld His justice. Seek righteousness, seek humility. (Zephaniah 2:3a)
The above is a reference to Christians as they are to be the "meek of the earth" (Matthew 5:5) and to Philadelphians who "have upheld His justice. Seek righteousness, seek humility."
These are Philadelphian Christians who understand that church leaders need to have integrity and are willing to be humble enough to accept the authority of a church led by a low-level prophet in the absence of a clear apostle (cf. 1 Corinthians 12:28; Ephesians 4:11-15). They are humble enough to not think that they should remain 'independent,' as many Christians, such as those who once were part of the old Worldwide Church of God have done.
Why does God tell them they may wish to be gathered together? So:
3…It may be that you will be hidden In the day of the Lord's anger. (Zephaniah 2:3b)
So, it is those who have taken the prepatory step to "gather together" that may be protected from what is coming. By the way, the Bible shows that God is displeased and/or angry with the Sardis and Laodicean Christians at the end (Revelation 3:1-6; 3:14-22).
Interestingly, the Hebrew words translated as Zephaniah means "Yahweh Hides" or "Yahweh Has Hidden" (Holy Bible: Vine's Expository Reference Edition, p. 826).
Why have I written that Zephaniah 2:1-3 has to do with Philadelphian Christians?
For they are the only ones who will actually 'gather together' as they should.
A decree will be issued that may allow those who are gathered together and who listen to it an opportunity to be protected (Zephaniah 2:1-3). A decree that the Philadelphians will listen to and fly/flee.
Those who gather together to support the end time Philadelphian work (Revelation 3:7-13) are the only Christians promised protection during the "hour of trial that which shall come upon the whole world" (Revelation 3:10). And they, unlike the Laodicean Christians (Revelation 3:14-22), will have gathered together in time. And unlike those of Sardis, will have paid proper attention to biblical prophecies.
The US is increasing debt as I long warned about.
This will not end well for the US. Nor for those who will not gather together as Philadelphian Christians.
Some items of possibly related interest may include:
Four Horsemen of the Apocalypse What do each of the four horseman of the Apocalypse represent? Have they began their ride? Did Jesus discuss the any of this? Might their rides coincide with the "beginning of sorrows? Do they start their ride prior to the Great Tribulation? Did Nostradamus or any other 'private prophets' write predictions that may mislead people so that they may not understand the truth of one or more of the four horseman? There is also a related YouTube video titled The Four Horsemen of the Apocalypse.
COVID 19 is NOT the End, but could it be TEOWAKI? The novel coronavirus called COVID-19 is wreaking havoc around the world. Many states of the USA as well as countries in Europe are on lockdown with shelter in place /shelter in residence requirements. In France, a form is required when you are not at your house. In Spain, drones are being used to warn people who are outside to got back to their homes–does that bring up feelings of 'Big Brother'? Italy, France, and other areas are using police and/or military force to encourage people to stay inside. According to the Bible could this be the end? If not, what has to happen first? Have the second and third of the four horsemen of the Apocalypse started their ride? Could COVID-19 be the fourth horseman? Why or why not? Could we be seeing The End of the World as We Know It (TEOTWAKI) like the R.E.M.'s 1987 single song discussed? Do Christians need to fear? What did Jesus teach? What did the Psalmist teach? This is a video. Here is a link to a version in the Spanish language: Corona 19 no es el final PERO es el TEOWAKI.
COVID-19 Leading to 666? The novel coronavirus of Wuhan, China fame, is now called COVID-19. It has also been called the 'Coronapocalypse.' Does COVID-19 have any prophetic ramifications? What did Jesus teach about pestilences and sorrows in the Olivet prophecy in Matthew 24? Could COVID-19 be the ride of the fourth horseman of the Apocalypse? Why was this type of disease expected according to the O. Here is a link to a version in the Spanish language: ld Testament prophecies in Deuteronomy and Leviticus? What has the US Centers for Disease Control warned about? What has the CDC reported about the flu? Were there lessons about fear and infections in the 2011 movie 'Contagion'? Because of COVID-19, the World Health Organization (WHO), nation of Iran, and certain French locations are telling people not to use cash, but instead electronic forms of payment. The US Federal Reserve is now quarantining money repatriated from Asia to reduce the potential spread of the coronavirus on US currency bills. Is COVID-19 worse than we have been told or could this all be a 'false flag' event to encourage people to move towards a cashless society? If the thousands of deaths associated with COVID-19 are pushing parts of the world towards cashlessness, how much more likely will the ride of the fourth horseman and over a billion human deaths motivate people to move to making electronic payments that can be monitored? The Bible tells of a soon coming society that controls buying and selling to force allegiance to a coming European Beast power, known as 666 (Revelation 13:16-18). Does the 'great tribulation' begin before ride of the fourth horseman or with the opening of the fifth seal of Revelation 6? Do the words of Jesus helps us better understand the sequence of the four horsemen of the Apocalypse and the start of the Great Tribulation? Will the ride of the fourth horseman help lead to the rise of 666? Is that ride very close? Dr. Thiel addresses these issues and more in this video. Here is a link to a version in the Spanish language: El COVID-19 ¿Conduce al 666?
Biological Warfare and Prophecy Is biological warfare possible? Was it prophesied? Scientists have long warned that pathogenic organisms like the coronavirus could be weaponized. Furthermore, back in 2017, there were concerns that the biological research facility being constructed in Wuhan, China was risky and that a coronavirus from it could be released. On January 25, 2020, China's President Xi Jinping publicly stated that the situation with the Wuhan-related strain of the coronavirus was grave. Did Church of God writers like the late evangelist Raymond McNair warn that engineered viruses (the "Doomsday bug") were consistent with prophecies from Jesus? Did a warning from CCOG leader Bob Thiel warn about risks of genetically-modified (GMO) mosquitoes come to pass? Could human research and/or the consumption of biblically-unclean animals such as bats and snakes be a factor in current outbreaks or coming future pestilences? What about famines? How devastating have pestilences been? How devastating are the prophesied ones going to be? Dr. Thiel addresses these issues and more in this video.
Fourth Horseman of the Apocalypse What is the pale horse of death and pestilences? What will it bring and when? Some related videos may include Amphibian Apocalypse: Threat to Humans?, Zombie Deer Disease is Here! Are the 10 Plagues on Egypt Coming?, and Biological Warfare and Prophecy. Here is a version of the article in Spanish: El cuarto jinete de Apocalipsis, el caballo pálido de muerte y pestilencia.
20 items to prophetically watch in 2020 Much is happening. Dr. Thiel points to 20 items to watch (cf. Mark 13:37) in this article. Here is a link to a related sermon: 20 Prophetic Items to Watch in 2020.
There is a Place of Safety for the Philadelphians. Why it May Be Petra This article discusses a biblical 'place of safety' and includes quotes from the Bible and Herbert W. Armstrong on this subject–thus, there is a biblically supported alternative to the rapture theory. There is also a video on the subject: Might Petra be the Place of Safety? Here is something related in the Spanish language: Hay un lugar de seguridad para los Filadelfinos. ¿Puede ser Petra?
Physical Preparation Scriptures for Christians. We all know the Bible prophecies famines. Should we do something? Here is a version in the Spanish language Escrituras sobre Preparación física para los Cristianos. Here is a link to a related sermon: Physical preparedness for Christians.
Does God Have a 6,000 Year Plan? What Year Does the 6,000 Years End? Was a 6000 year time allowed for humans to rule followed by a literal thousand year reign of Christ on Earth taught by the early Christians? Does God have 7,000 year plan? What year may the six thousand years of human rule end? When will Jesus return? 2027 or 20xx? There is also a video titled The 6000 Year Plan: Is the end of humanity's reign almost up? Here is a link to the article in Spanish: ¿Tiene Dios un plan de 6,000 años?
Is There A Secret Rapture for the Church? When and Where is the Church Protected? What does the Bible really teach? Does the Church flee or is it taken up just prior to the great tribulation? Who really is left behind? There is also a YouTube video with information Did Jesus Teach a Pre-tribulation Rapture?
This is PETRA! This is a 1962 Good News article by the late Dr. Hoeh.
Did Jesus Teach a Pre-tribulation Rapture? Did the Bible teach that Jesus raptures Christians prior to the start of the Great Tribulation? What did Jesus Himself teach? Do the scriptural passages that Tim LaHaye and Jerry Jenkins point to prove their left behind pre-tribulation rapture assertions? Do all Christians get protected from the Great Tribulation? Who does the Bible teach will get protected? Is the Great Tribulation the 'wrath to come' that Christians are promised protection from? This is a video.
When Will the Great Tribulation Begin? 2020, 2021, or 2022? Can the Great Tribulation begin today? What happens before the Great Tribulation in the "beginning of sorrows"? What happens in the Great Tribulation and the Day of the Lord? Is this the time of the Gentiles? When is the earliest that the Great Tribulation can begin? What is the Day of the Lord? Who are the 144,000? Here is a version of the article in the Spanish language: ¿Puede la Gran Tribulación comenzar en el 2020 o 2021? ¿Es el Tiempo de los Gentiles? You can also see the English language sermon videos: The Great Tribulation from the Mount of Olives and Can the Great Tribulation begin before 2020? A shorter and newer video is: Could the Great Tribulation Begin in 2020?
The Times of the Gentiles Has there been more than one time of the Gentiles? Are we in it now or in the time of Anglo-America? What will the final time of the Gentiles be like? A related sermon is available and is titled: The Times of the Gentiles.
Armageddon Who is involved and when will this gathering happen? Here is also a video from Dr. Thiel, from Tel Megiddo in Israel: Armageddon. Other videos include: Armageddon Will it come on Trump's watch?, Iraq, Armageddon, & Prophecy, Freemasonry, Armageddon, and Rome, Is China paving roads to Armageddon?, and Jordan, Petra, and Armageddon.
Attending the Church of Choice This article discusses whose choice is important to worship God; should you attend the church of your choice or the church of God's choice?
Unity: Which COG for You? Why so many groups? Why is there lack of unity in the Churches of God? Has it always been this way? What can/should be done about it? Here is a link to a related sermon: Church of God Unity. Here is a related article in the Spanish language: Unidad: ¿Cuál Iglesia de Dios para usted?
18 Truths Restored to the Churches of God: Mission of the Philadelphia Church Era Herbert W. Armstrong wrote that he felt he had restored at least 18 lost truths to the Church, here is Herbert W. Armstrong's list given 12/17/83. This article also has the 19th and 20th truths that Herbert Armstrong later added–so he claimed at least "20 restored truths." This articles also has links to show that these truths were believed by professors of Christ in earlier times, hence they were not some invention of Herbert Armstrong.. Here is a related link in Spanish/español: Lista de Herbert W. Armstrong de las 18 verdades restauradas. As far as the mission goes, here is a link to a sermon: Mission of the Remnant of the Philadelphia Church Era. Here are links to a related two-part sermon: The 18 Restored Truths: 1-8 and The 18 Restored Truths: 9-18.
Do You Believe God Used Herbert W. Armstrong to Raise Up the Philadelphia Era of the Church of God? Nearly everyone while in WCG used to believe this, most do not seem to anymore.
The Elijah Heresies Does the Bible teach that there will be a future Elijah? Must it be Herbert W. Armstrong? Two related sermons are available Elijah: Prophecies and Heresies and Elijah, Herbert W. Armstrong, and CCOG.
The Bible, Peter, Paul, John, Polycarp, Herbert W. Armstrong, Roderick C. Meredith, and Bob Thiel on Church Government What form of governance did the early church have? Was it hierarchical? Which form of governance would one expect to have in the Philadelphia remnant? The people decide and/or committee forms, odd dictatorships, or the same type that the Philadelphia era itself had? What are some of the scriptural limits on ecclesiastical authority? Do some commit organizational idolatry? Here is a Spanish language version La Biblia, Policarpo, Herbert W. Armstrong, y Roderick C. Meredith sobre el gobierno de la Iglesia. Here is a link to a sermon titled Church Governance.
Is Second Tithe and Third Tithe Still Valid Today? Should you save and use second tithe? Some in the COGs no longer teach payment of third tithe, is this biblically correct?
The Philadelphia Remnant: It's All About Love This is what CCOG teaches. It is important to remember. A related video is available: Nairobi Conference: All About Love.
What is a True Philadelphian? Many claim to be part of the Philadelphia era of the Church, but is claiming enough? This article has biblical and historical evidence about who really are the Philadelphians.
Are the Laodiceans the Modern Sadducees and Pharisees? Discusses similarities of the Sadducees and Pharisees to various COGs in this end-time.
Spiritual Samaritans: Old and New Who were the Samaritans? Do the represent true Christianity or something else? Here is a link to a related sermon: USA in Prophecy: Samaria.
Germany's Assyrian Roots Throughout History Are the Germanic peoples descended from Asshur of the Bible? Have there been real Christians in Germanic history? What about the "Holy Roman Empire"? There is also a You-Tube video sermon on this titled Germany's Biblical Origins.
Germany in Biblical and Catholic Prophecy Does Assyria in the Bible equate to an end time power inhabiting the area of the old Roman Empire? What does prophecy say Germany will do and what does it say will happen to most of the German people? Here is a version of the article in the Spanish language: Alemania en la profecía bíblic. Here are links to two English language sermon videos Germany in Bible Prophecy and The Rise of the Germanic Beast Power of Prophecy.
Donald Trump in Prophecy Prophecy, Donald Trump? Are there prophecies that Donald Trump may fulfill? Are there any prophecies that he has already helped fulfill? Is a Donald Trump presidency proving to be apocalyptic? Two related videos are available: Donald: 'Trump of God' or Apocalyptic? and Donald Trump's Prophetic Presidency.
Trump Presidency Magic 8 Ball or Bible Prophecy? BBC reported that one might as well use a 'Magic Eight-Ball' to try to predict what will happen in the remaining time of Donald Trump's presidency. What is a 'Magic Eight-Ball'? Dr. Thiel not only explains that, but also briefly goes over 10 biblically-based warnings he wrote would happen if Donald Trump were elected that have already began to come to pass. He also goes over something he wrote back in 2008 that the Trump presidency is also helping lead to fulfillment. Should you trust Bible prophecy or not? Dr. Thiel says that Bible prophecy can be trusted, despite the view of skeptics and others that either overlook or despise the Bible. This is a video.
Herbert W. Armstrong, the Philadelphia Church, & the Mantle Herbert Armstrong claims God had him raise the Philadelphia up. Are there reasons to believe that the Philadelphia mantle in now within the CCOG? Here is a link to a related sermon: Herbert W. Armstrong and the Philadelphia Mantle.
The Philadelphia Church Era was predominant circa 1933 A.D. to 1986 A.D. The old Radio Church of God and old Worldwide Church of God, now essentially the most faithful in the Church of God, which is best represented by the Continuing Church of God.