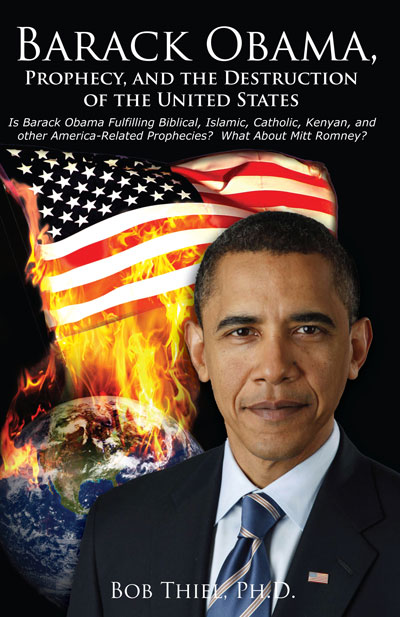 The New York Times ran a piece about the increasing acceptance and preference towards socialism by parts of the electorate of the USA:
William Bennett, conservative stalwart, television commentator and secretary of education under President Reagan, complained on the CNN Web site that Democrats have been successful in setting

the parameters and focus of the national and political dialogue as predominantly about gender, race, ethnicity and class. This is the paradigm, the template through which many Americans, probably a majority, more or less view the world, our country, and the election. It is a divisive strategy and Democrats have targeted and exploited those divides. How else can we explain that more young people now favor socialism to capitalism?

In fact, the 2011 Pew Research Center poll Bennett cites demonstrates that in many respects conservatives are right to be worried:

Not only does a plurality (49-43) of young people hold a favorable view of socialism — and, by a tiny margin (47-46), a negative view of capitalism — so do liberal Democrats, who view socialism positively by a solid 59-33; and African Americans, 55-36. Hispanics are modestly opposed, 49-44, to socialism, but they hold decisively negative attitudes toward capitalism, 55-32.   http://campaignstops.blogs.nytimes.com/2012/11/18/is-rush-limbaughs-country-gone/
The above is consistent with something the Russians noticed just over 3 years ago:
American capitalism gone with a whimper

It must be said, that like the breaking of a great dam, the American decent into Marxism is happening with breath taking speed…

.

First, the population was dumbed down through a politicized and substandard education system based on pop culture, rather then the classics…

.

Then their faith in God was destroyed…top protestant mega preachers were more then happy to sell out their souls and flocks to be on the "winning" side of one pseudo Marxist politician or another. Their flocks may complain, but when explained that they would be on the "winning" side, their flocks were ever so quick to reject Christ in hopes for earthly power. Even our Holy Orthodox churches are scandalously liberalized in America…

.

The final collapse has come with the election of Barack Obama…His spending and money printing has been a record setting, not just in America's short history but in the world…

.

These past two weeks have been the most breath taking of all. First came the announcement of a planned redesign of the American Byzantine tax system, by the very thieves who used it to bankroll their thefts, loses and swindles of hundreds of billions of dollars. These make our Russian oligarchs look little more then ordinary street thugs, in comparison. Yes, the Americans have beat our own thieves in the shear volumes. Should we congratulate them?…

.
A shift has occurred in the USA.  Notice something I have in my book Barack Obama, Prophecy, and the Destruction of the United States:
In the 2007 edition of his book, originally published in 1995, Dreams from My Father: A Story of Race and Inheritance, Barack Obama makes what seems to be anti-colonial statements and even claims that he sought out "Marxist professors" in college.  (Thiel B.  Barack Obama, Prophecy, and the Destruction of the United States.  Nazarene Books, edition 1.1, 2012, p. 13)
The fact that in one of his books, Barack Obama wrote he sought out "Marxist professors" and he not only got elected, but got re-elected shows that a shift has happened in the USA.
Some consider this shift to be a major triumph.  The fact that more and more money has to be borrowed to pay for this socialist shift does not worry everyone.
Yet the ability of voters to vote themselves social benefits is dangerous.  Centuries ago, it was warned about by Alexander Fraser Tyler in his Cycle Of Democracy (published in 1770):
A democracy cannot exist as a permanent form of government. It can only exist until the voters discover that they can vote themselves largesse from the public treasury. From that moment on, the majority always votes for the candidates promising the most benefits the public treasury with the result that a democracy always collapses over lousy fiscal policy, always followed by a dictatorship. The average of the world's great civilizations before they decline has been 200 years. These nations have progressed in this sequence: From bondage to spiritual faith; from faith to great courage; from courage to liberty; from liberty to abundance; from abundance to selfishness; from selfishness to Complacency; from complacency to apathy; from apathy to dependency; from dependency back again to bondage.
The Bible shows that the accumulation of debt leads to disaster and bondage:
43 The alien who is among you shall rise higher and higher above you, and you shall come down lower and lower. 44 He shall lend to you, but you shall not lend to him; he shall be the head, and you shall be the tail. 45 Moreover all these curses shall come upon you and pursue and overtake you, until you are destroyed…47 "Because you did not serve the LORD your God with joy and gladness of heart, for the abundance of everything, 48 therefore you shall serve your enemies, whom the LORD will send against you, in hunger, in thirst, in nakedness, and in need of everything; and He will put a yoke of iron on your neck until He has destroyed you. 49 The LORD will bring a nation against you from afar, from the end of the earth, as swift as the eagle flies, a nation whose language you will not understand, 50 a nation of fierce countenance, which does not respect the elderly nor show favor to the young. 51 And they shall eat the increase of your livestock and the produce of your land, until you are destroyed; they shall not leave you grain or new wine or oil, or the increase of your cattle or the offspring of your flocks, until they have destroyed you. 52 They shall besiege you at all your gates until your high and fortified walls, in which you trust, come down throughout all your land; and they shall besiege you at all your gates throughout all your land which the LORD your God has given you (Deuteronomy 28:42-45,47-52).

7 The rich rules over the poor, And the borrower is servant to the lender. (Proverbs 22:7)

3 For the vision is yet for an appointed time; But at the end it will speak, and it will not lie. Though it tarries, wait for it; Because it will surely come, It will not tarry…5 Indeed, because he transgresses by wine, He is a proud man… 6 "Will not all these take up a proverb against him, And a taunting riddle against him, and say, 'Woe to him who increases What is not his–how long? And to him who loads himself with many pledges'? 7 Will not your creditors rise up suddenly? Will they not awaken who oppress you? And you will become their booty. 8 Because you have plundered many nations, All the remnant of the people shall plunder you. Because of men's blood And the violence of the land and the city, And of all who dwell in it. (Habakkuk 2:3,5,6-8).
13 "Behold, therefore, I beat My fists at the dishonest profit which you have made, and at the bloodshed which has been in your midst. 14 Can your heart endure, or can your hands remain strong, in the days when I shall deal with you? I, the Lord, have spoken, and will do it. 15 I will scatter you among the nations, disperse you throughout the countries, and remove your filthiness completely from you. (Ezekiel 22:13-15)
Borrowing money that will not be paid back is a "dishonest profit" which the American peoples have been living on for the past several decades. They will be scattered for this and their filthiness (cf. Romans 1:18-32; see also Will the Anglo-Nations be Divided?).
People in the USA used to be more concerned about what the Bible taught and were much more concerned about debt.  And they still should be.
While not all social goals are immoral, massive increases in debt are warned against.  And destruction is coming to the USA.
Some articles of possibly related interest may include:
Anglo – America in Prophecy & the Lost Tribes of Israel Are the Americans, Canadians, English, Scottish, Welsh, Australians, Anglo (non-Dutch) Southern Africans, and New Zealanders descendants of Joseph? Where are the lost ten-tribes of Israel? Who are the lost tribes of Israel? What will happen to Jerusalem and the Jews in Israel? Will God punish the U.S.A., Canada, United Kingdom, and other Anglo nations? Why might God allow them to be punished first?
Will the Anglo-Nations be Divided and Have People Taken as Slaves? Will the lands of the United States, United Kingdom, Canada, Australia, and New Zealand be divided? What about Jerusalem? What does Bible prophecy teach? Are there non-biblical prophecies that support this idea? Who will divide those lands? Who will end up with the lands and the people?
Who is the King of the West? Why is there no End-Time King of the West in Bible Prophecy? Is the United States the King of the West?
Should a Christian Vote? This article gives some of the Biblical rationale on this subject. Would Jesus vote for president/prime minister? Is voting in the Bible? This is a subject Christians need to understand.
Barack Obama, Prophecy, and the Destruction of the United States This is a 160 page book for people truly interested in prophecies related to Barack Obama and the United States, including learning about many that have already been fulfilled (which the book documents in detail) and those that will be fulfilled in the future. It also has a chapter about a Republican choice. This book is available to order at www.barackobamaprophecy.com. The physical book can also be purchased at Amazon from the following link:  Barack Obama, Prophecy, and the Destruction of the United States: Is Barack Obama Fulfilling Biblical, Islamic, Catholic, Kenyan, and other America-Related Prophecies?
Barack Obama, Prophecy, and the Destruction of the United States–Amazon Kindle edition. This electronic version is available for only US$2.99. And you do not need an actual Kindle device to read it. Why? Amazon will allow you to download it to almost any device: Please click HERE to download one of Amazon's Free Reader Apps.  After you go to for your free Kindle reader and then go to Barack Obama, Prophecy, and the Destruction of the United States–Amazon Kindle edition.)