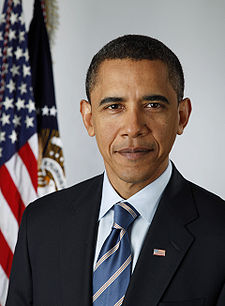 Here is an item from the American news today:
Senate Majority Leader Harry Reid (D-Nev.) and Senate Minority Leader Mitch McConnell (R-Ky.) have been negotiating a modified fallback plan that could allow President Obama to raise the debt ceiling three times unless Congress disapproves…

Maya MacGuineas of the New America Foundation…"This is not supposed to be who we are: a country fighting over whether to pay our bills, being scolded by rating agencies — including in China — and on track to leave a shredded economy to the next generation because we spent years on a spending spree without paying the bills," she wrote.  http://thehill.com/homenews/news/171885-budget-experts-raise-concerns-over-mcconnell-debt-limit-fallback-plan
Earlier, across the pond, BBC reported:
The US must raise its $14.3tn (£8.9tn) debt limit to borrow beyond 2 August…
"I am still pushing for us to achieve a big deal," Mr Obama said in a White House news conference…
"I am confident that we cannot only impress the financial markets, we can also impress the American people that this town can actually get something done once in a while," he added.

But the president warned the country is "obviously running out of time".

"If Washington operates as usual and can't get anything done, let's at least avert Armageddon," Mr Obama said.
While US President Obama was mainly using the term 'Armageddon' for emphasis, there are two problems with that.
The first, and most obvious biblically, is that Armageddon is mainly a military matter and is not directly dependent upon US debt ceiling talks.  Biblically, it is clear that Armageddon will not be averted:
12 Then the sixth angel poured out his bowl on the great river Euphrates, and its water was dried up, so that the way of the kings from the east might be prepared. 13 And I saw three unclean spirits like frogs coming out of the mouth of the dragon, out of the mouth of the beast, and out of the mouth of the false prophet. 14 For they are spirits of demons, performing signs, which go out to the kings of the earth and of the whole world, to gather them to the battle of that great day of God Almighty.

15 "Behold, I am coming as a thief. Blessed is he who watches, and keeps his garments, lest he walk naked and they see his shame."

16 And they gathered them together to the place called in Hebrew, Armageddon.  (Revelation 16:12-16)
The above would not be part of sacred scripture if it was not going to happen.
The second problem with the US President's statement that I would like to address is that while the USA will likely take steps to get past its current debt ceiling issue, the reality is that every proposal I have seen from the Obama Administration results in an increase of debt for the USA basically in perpetuity (proposals that supposedly balance the budget after he is out-of-office are not credible to me or many others).
Since the USA seems intent upon increasing debt (as the current 'crisis' has to do with RAISING the DEBT ceiling AGAIN), this will continue to insure that the USA is the most indebted nation in the history of humankind.  Enough so, that presuming there is an end time fulfillment of the following passages (and I am convinced that according to the Bible there are), this will be a lot worse than what Barack Obama has considered will be the long term consequences of continuing to increase debt:
3 For the vision is yet for an appointed time; But at the end it will speak, and it will not lie. Though it tarries, wait for it; Because it will surely come, It will not tarry…5 Indeed, because he transgresses by wine, He is a proud man… 6 "Will not all these take up a proverb against him, And a taunting riddle against him, and say, 'Woe to him who increases What is not his–how long? And to him who loads himself with many pledges'? 7 Will not your creditors rise up suddenly? Will they not awaken who oppress you? And you will become their booty. 8 Because you have plundered many nations, All the remnant of the people shall plunder you (Habakkuk 2:3,5,6-8).
The above prophecy will be fulfilled at the time of the end according to related scriptures (cf. "The message was true, but the appointed time was long…in the latter days, for the vision refers to many days yet to come", Daniel 10:1,14). Daniel 8:19, 11:27,29,35 use same the Hebrew term for "appointed time" as Habakkuk 2:3, while Daniel 10, using a different term, ties the latter days to the time in Daniel 8:19. Habakkuk 2 was not fulfilled in its entirety anciently. Also, it makes little sense that Habakkuk's comments would be directed towards the modern nation of Israel as it does not have enemy creditors. It must be a nation or group of nations with some prominence at the appointed time of the end.
This problem will cause sudden destruction among those who are spiritually drunk:
3 For when they say, "Peace and safety!" then sudden destruction comes upon them, as labor pains upon a pregnant woman. And they shall not escape. 4 But you, brethren, are not in darkness, so that this Day should overtake you as a thief. 5 You are all sons of light and sons of the day. We are not of the night nor of darkness. 6 Therefore let us not sleep, as others do, but let us watch and be sober. 7 For those who sleep, sleep at night, and those who get drunk are drunk at night. (1 Thessalonians 5:3-7)
Notice that both Paul and Habakkuk seem to have tied drunkenness in with this sudden calamity (so did Jesus in Luke 21:34-35). Truly the USA is not spiritually sober.
Notice how Ezekiel's writings confirm that those who made profits improper will be punished:
13 "Behold, therefore, I beat My fists at the dishonest profit which you have made, and at the bloodshed which has been in your midst. 14 Can your heart endure, or can your hands remain strong, in the days when I shall deal with you? I, the Lord, have spoken, and will do it. 15 I will scatter you among the nations, disperse you throughout the countries, and remove your filthiness completely from you. (Ezekiel 22:13-15)
Borrowing money that will not be paid back is a "dishonest profit" which the American (as well as British) peoples have been living off of for the past several years. They will be scattered for this and their filthiness (see also Will the Anglo-Nations be Divided?). Sexual immorality and abortion are simply some outward signs of this filthiness.
Right now, the USA crisis is that it wants and hopes to increase debt and borrow more from its foreign creditors, yet its leaders believe that not increasing debt will be a greater calamity.
The USA is setting itself up for financial ruin, and even worse.  Watch (Mark 13, Matthew 24).
Some articles of possibly related interest may include:
Prophecies of Barack Obama? This article has eight reasons why Barack Obama is apocalyptic and eight reasons why Barack Obama is not the Antichrist. It includes many biblical and non-biblical prophecies, from around the world, that seem to discuss Barack Obama. Did Nostradamus predict Barack Obama dealing with the Antichrist? Might Barack Obama set the stage for the kings of the North and South as at least one Shiite prophecy suggests? This is the longest and most complete article at the COGwriter website on Barack Obama prophecies. Read it and decide for yourself if President Obama seems to be fulfilling various prophecies.
Barack Obama, Prophecy, and the Destruction of the United States Some claim that Barack Obama is the prophesied "son of Kenya". Might Bible prophecy be fulfilled since he is to be the USA president?
Will the Anglo-Nations be Divided? Will the lands of the United States, United Kingdom, Canada, Australia, and New Zealand be divided? What does Bible prophecy teach? Are there non-biblical prophecies that support this idea? Who will divide those lands? Who will end up with the lands and the people?
Anglo – America in Prophecy & the Lost Tribes of Israel Are the Americans, Canadians, British, Scottish, Welsh, Australians, Anglo-Southern Africans, and New Zealanders descendants of Joseph? Where are the lost ten-tribes of Israel? Who are the lost tribes of Israel? What will happen to the Jews in Israel? Will God punish the U.S.A., Canada, United Kingdom, and other Anglo nations? Why might God allow them to be punished first?
Canada in Prophecy: What Does Bible Prophecy, Catholic Prophecy, and other Predictions Suggest About the Future of Canada? There are prophecies that suggest involvement with Canada. And many are not positive about its future.
Who is the King of the West? Why is there no End-Time King of the West in Bible Prophecy? Is the United States the King of the West?
Is Tony Blair Apocalyptic? The former Prime Minister of the United Kingdom converted to Catholicism shortly after leaving his office and has been active in European affairs. What role might he play?
2012 and the Rise of the Secret Sect This is a link related to a book by Bob Thiel (COGwriter). This link also has YouTube videos. This book documents and explains hundreds of prophecies. And since it was published, world events have aligned with at least 15-16 predictions in the book (including some related to Barak Obama ) and many more will to come to pass.
2012 y el surgimiento de la secta secreta 2012 libro del Dr. Thiel en Español.
2012 und das Auftreten der geheimen Sekte (German Edition) 2012 Buch von Dr. Thiel in deutscher Sprache.
2012 e o Surgimento da Seita Secreta (Portuguese Edition) 2012 livro do Dr. Thiel em Português. Este livro documenta e explica centenas de profecias. E desde que foi publicado pela primeira vez, pelo menos 14 já começaram a acontecer.
2012 e o Surgimento da Seita Secreta (Brazilian Portuguese Edition) 2012 livro do Dr. Thiel.  Edição em português do Brasil. Este livro documenta e explica centenas de profecias. E desde que foi publicado pela primeira vez, pelo menos 16 já começaram a acontecer.