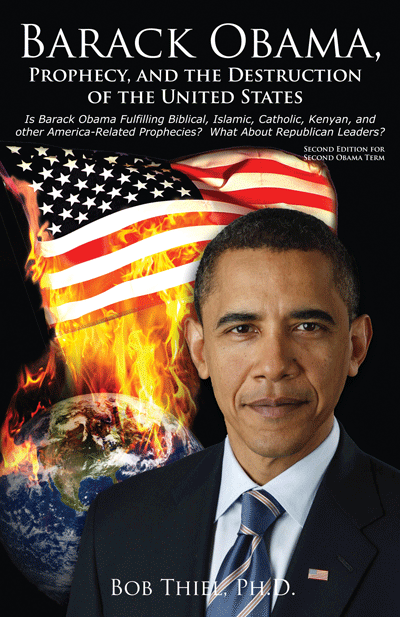 Last night, US President Barack Obama gave his annual "State of the Union" address.  Here are some excerpts from it:
Over the last few years, both parties have worked together to reduce the deficit by more than $2.5 trillion, mostly through spending cuts, but also by raising tax rates on the wealthiest 1 percent of Americans. As a result, we are more than halfway towards the goal of $4 trillion in deficit reduction that economists say we need to stabilize our finances…
Yes, the biggest driver of our long-term debt is the rising cost of health care for an aging population…
Most Americans — Democrats, Republicans and independents — understand that we can't just cut our way to prosperity. They know that broad-based economic growth requires a balanced approach to deficit reduction, with spending cuts and revenue, and with everybody doing their fair share. And that's the approach I offer tonight…
Nothing I'm proposing tonight should increase our deficit by a single dime…
We will ensure equal treatment for all service members, and equal benefits for their families, gay and straight.

http://www.foxnews.com/politics/2013/02/12/transcript-obama-state-union-speech/#ixzz2KnGCU4Vj
Here is a Republican comment related to part of the above:
State of the Union addresses are usually packed with promises and lofty goals. But President Obama's pledge Tuesday night to push a raft of spending proposals without adding "a single dime" to the deficit appeared to make little sense to Republicans.

"Under President Obama, the national debt has increased by 58.6 trillion dimes," a video swiftly released by the Republican National Committee reminded viewers. http://www.foxnews.com/politics/2013/02/13/obama-pledge-to-spend-without-adding-dime-to-deficit-draws-skepticism/#ixzz2KnGX2u70
So, despite talking about deficit reduction, the reality is that the US government debt, according to the above report, went up $5,860,000,000,000.  And this does not count the trillions that the Federal Reserve more or less created in its "quantitative easing" and other programs.  These two realities, combined, are showing the world that at some point in time, unless there is a major change in the economy of the USA (which could come from energy development, new technology, etc.–it is growing the economy, and not the government which is what can lead to significant economic growth) that the US dollar will collapse.
The Bible shows that it is sin that is the real driver for debt:
15 "But it shall come to pass, if you do not obey the voice of the Lord your God, to observe carefully all His commandments and His statutes which I command you today, that all these curses will come upon you and overtake you:

16 "Cursed shall you be in the city, and cursed shall you be in the country…43 "The alien who is among you shall rise higher and higher above you, and you shall come down lower and lower. 44 He shall lend to you, but you shall not lend to him; he shall be the head, and you shall be the tail.   45 "Moreover all these curses shall come upon you and pursue and overtake you, until you are destroyed, because you did not obey the voice of the Lord your God, to keep His commandments and His statutes which He commanded you.  (Deuteronomy 28:15-16, 43-46)
Habakkuk 2:3-8 shows that destruction will come to the heavily indebted (see also Habakkuk: His message is for us now).
The movement to expand homosexual issues in the USA mainly keeps going forward, despite biblical injunctions that are opposed to it:
26 For this reason God gave them up to vile passions. For even their women exchanged the natural use for what is against nature. 27 Likewise also the men, leaving the natural use of the woman, burned in their lust for one another, men with men committing what is shameful, and receiving in themselves the penalty of their error which was due.

28 And even as they did not like to retain God in their knowledge, God gave them over to a debased mind, to do those things which are not fitting; 29 being filled with all unrighteousness, sexual immorality, wickedness, covetousness, maliciousness; full of envy, murder, strife, deceit, evil-mindedness; they are whisperers, 30 backbiters, haters of God, violent, proud, boasters, inventors of evil things, disobedient to parents, 31 undiscerning, untrustworthy, unloving, unforgiving, unmerciful; 32 who, knowing the righteous judgment of God, that those who practice such things are deserving of death, not only do the same but also approve of those who practice them. (Romans 1:18-32)

7 as Sodom and Gomorrah, and the cities around them in a similar manner to these, having given themselves over to sexual immorality and gone after strange flesh, are set forth as an example, suffering the vengeance of eternal fire. (Jude 7)

6…the cities of Sodom and Gomorrah into ashes, condemned them to destruction, making them an example to those who afterward would live ungodly (2 Peter 2:6)
Scripture shows that is dangerous.
Hence, the State of the Union is not good.  The USA needs national repentance and I saw no call for that in last night's speech by the US President nor the Republican rebuttal by US Senator Marco Rubio.
In terms of economic direction, the following is from my book Barack Obama, Prophecy, and the Destruction of the United States-Second Edition for Second Obama Term:
Barack Obama was influenced by various people with Muslim, Marxist, and anti-colonialist backgrounds in his youth and some have suggested that this affects his current decisions.  In the 2007 edition of his book, originally published in 1995, Dreams from My Father: A Story of Race and Inheritance, Barack Obama makes what seems to be anti-colonial statements and even claims that he sought out "Marxist professors" in college.  Influences in his youth did affect his writings, and perhaps his later readings…

Interestingly, the Russian newspaper Pravda stated, "Barack Obama…is a Communist without question promoting the Communist Manifesto without calling it so."  (Thiel B.   Barack Obama, Prophecy, and the Destruction of the United States-Second Edition for Second Obama Term.  Nazarene Books, 2013, p. 13)
The State of the Union is not good.  People need to turn to Jesus and His Kingdom.
Some items of possibly related interest may include:
Anglo – America in Prophecy & the Lost Tribes of Israel Are the Americans, Canadians, British, Scottish, Welsh, Australians, Anglo-Southern Africans, and New Zealanders descendants of Joseph? Where are the lost ten-tribes of Israel? Who are the lost tribes of Israel? Will God punish the U.S.A., Canada, United Kingdom, and other Anglo nations? Why might God allow them to be punished first?
The Bible Condemns Homosexuality "Same-sex marriage" for "gays" and lesbians is becoming more acceptable to many. What does the Bible teach about homosexuality? Can homosexuals change?
God Created Marriage Some falsely claim that God did not create marriage and that fornication is fine. What does the Bible really teach?
Why Marriage? Soon Obsolete? This is a booklet from Herbert Armstrong on this important topic.
Love, Marriage, and Sex It is important to get them in the right order.
Just What Do You Mean — Repentance? Do you know what repentance is? Have you truly repented? Repented of what? Herbert W. Armstrong wrote this as a booklet on this important subject.
The Gospel of the Kingdom of God was the Emphasis of Jesus and the Early Church Did you know that? Do you even know what the gospel of the kingdom is all about?
Just What Do You Mean the Kingdom of God? A booklet that was written by Herbert Armstrong answers questions about the Kingdom. 
Barack Obama, Prophecy, and the Destruction of the United States-Second Edition for Second Obama Term This is a 160 page book for people truly interested in prophecies related to Barack Obama and the United States, including learning about many that have already been fulfilled (which the book documents in detail) and those that will be fulfilled in the future. It also has a chapter about a Republican choice. This book is available to order at www.barackobamaprophecy.com. The physical book can also be purchased at Amazon from the following link: Barack Obama, Prophecy, and the Destruction of the United States: Is Barack Obama Fulfilling Biblical, Islamic, Catholic, Kenyan, and other America-Related Prophecies? What About Republican Leaders? Second Edition for Second Obama Term.
Barack Obama, Prophecy, and the Destruction of the United States-Second Term-Amazon Kindle edition. This electronic version is available for only US$2.99. And you do not need an actual Kindle device to read it. Why? Amazon will allow you to download it to almost any device: Please click HERE to download one of Amazon s Free Reader Apps. After you go to for your free Kindle reader and then go to Barack Obama, Prophecy, and the Destruction of the United States-Second Term-Amazon Kindle edition.