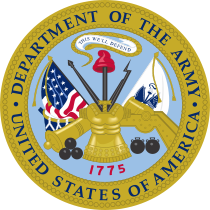 Notice something I reported here nearly one year ago:
August 21, 2015
First Lt. Shaye Haver of Copperas Cove, Texas, and Capt. Kristen Griest of Orange, Conn., are pinning on the black-and-gold Ranger tab at a graduation ceremony, along with 94 male soldiers, at Fort Benning, Ga. Defense Secretary Ash Carter called the women Thursday to congratulate them for finishing the nine-week training program.

Capt. Griest told reporters Thursday she hopes her success shows that women "can deal with the same stresses and training that men can."  http://blogs.wsj.com/washwire/2015/08/21/video-first-women-army-rangers-discuss-milestone/
While women can sometimes handle stress better than men, what is happening with the US military is not based upon military preparedness but has to do more with political correctness.
On the radio today, I heard female reporters for both CNN and Fox gushing about how great this is for the USA.  However, one of them interviewed a general (probably a retired one) who, while he congratulated the women for getting through the program, he expressed concerns about it.  He pointed out that the females failed the program twice.  He said that males who fail once, normally do not remain in the program, unlike what has happened with these females.  He also said that the women did NOT go through the normal peer-review process for graduation.  He also said that if they only do ceremonial and practice exercises that would be fine, but he expressed concerns about them if they really are involved in leading troops in war.
I also spoke to a former US Marine today who commented how ridiculous this is.  I am also former US military and let me state that political correctness affects the US military too much and that this is NOT a good military move.
The Bible warns against the rise of women leaders (Isaiah 3:12), and the two female graduates are supposed to be military leaders.
Beyond that, I will comment that when I saw a photograph of the female graduates that they had their head shaved.  This is not consistent with how the New Testament says it is a shame for women's hair to be short (1 Corinthians 11:2-16).
The USA is being naive about this. But as its political and military leaders do not really believe and understand biblical prophecy, they think their ways towards 'equality' will not negatively impact the military.  They are wrong.  And I will also add that the Bible shows that the USA will be defeated militarily (Daniel 11:39), and probably within the next decade or so (When Will the Great Tribulation Begin? 2015, 2016, or 2017? and Does God Have a 6,000 Year Plan? What Year Does the 6,000 Years End?),
Some items of related interest may include:

Veils and Other Head Coverings Do women need to wear veils or similar coverings while praying or attending church services? What does the Bible teach about hair length? What about going around bald? Here are some scriptures on that subject.
Women and the New Testament Church What roles did women play in the ministry of Jesus and the apostles? Did Jesus and the Apostle Paul violate Jewish traditions regarding their dealings with women? Do women have any biblical limitations on their role in the Church? Were there female prophets? Do women have any special responsibilities in terms of how they dress? What does the New Testament really teach about women? Here is a related sermon titled: New Testament Women.
Does God Have a 6,000 Year Plan? What Year Does the 6,000 Years End? Was a 6000 year time allowed for humans to rule followed by a literal thousand year reign of Christ on Earth taught by the early Christians? Does God have 7,000 year plan? What year may the six thousand years of human rule end? When will Jesus return? 2022 or 20xx? There is also a video titled The 6000 Year Plan: Is the end of humanity's reign almost up? Here is a link to the article in Spanish: ¿Tiene Dios un plan de 6,000 años?
When Will the Great Tribulation Begin? 2015, 2016, or 2017? Can the Great Tribulation begin today? What happens before the Great Tribulation in the "beginning of sorrows"? What happens in the Great Tribulation and the Day of the Lord? Is this the time of the Gentiles? When is the earliest that the Great Tribulation can begin? What is the Day of the Lord? Who are the 144,000? Here is a version of the article in the Spanish language: ¿Puede comenzar la Gran Tribulación en 2014 o 2015? ¿Es el Tiempo de los Gentiles? You can also see the English language sermon video: The Great Tribulation from the Mount of Olives.
Barack Obama, Prophecy, and the Destruction of the United States-Second Edition for Second Obama Term This is a 160 page book for people truly interested in prophecies related to Barack Obama and the United States, including learning about many that have already been fulfilled (which the book documents in detail) and those that will be fulfilled in the future. It also has a chapter about a Republican choice. This book is available to order at www.barackobamaprophecy.com. The physical book can also be purchased at Amazon from the following link: Barack Obama, Prophecy, and the Destruction of the United States: Is Barack Obama Fulfilling Biblical, Islamic Catholic, Kenyan, and other America-Related Prophecies? What About Republican Leaders? Second Edition for Second Obama Term.
Barack Obama, Prophecy, and the Destruction of the United States-Second Term-Amazon Kindle edition. This electronic version is available for only US$2.99. And you do not need an actual Kindle device to read it. Why? Amazon will allow you to download it to almost any device: Please click HERE to download one of Amazon s Free Reader Apps. After you go to for your free Kindle reader and then go to Barack Obama, Prophecy, and the Destruction of the United States-Second Term-Amazon Kindle edition.
World War III: Steps in Progress Are there surprising actions going on now that are leading to WWIII? Might a nuclear attack be expected? Does the Bible promise protection to all or only some Christians? How can you be part of those that will be protected? A related video would be Is World War III About to Begin? Can You Escape?