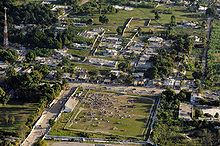 Earthquake Damage in Port-au-Prince
Guatemala and Ecuador:
Ecuador and Guatemala volcanoes erupt
May 30, 2010


In Ecuador, the Tungurahua volcano exploded into action on Friday, forcing evacuation of at least seven villages and closing down the airport and public schools in Guayaquil, the country's largest and most populated city.


On the same day in Guatemala the Pacaya volcano erupted killing three and prompting President Alvaro Colom to declare a 15-day state of emergency. Guatemala's La Aurora International Airport was closed because the runways and surrounding areas had to be cleaned of ash.

The airport closures were reminiscent of the massive blanket of ash Iceland's Eyjafjoell volcano spewed out last month causing the biggest aerial shutdown in Europe since WWII. http://www.tehrantimes.com/index_View.asp?code=220382

Guatemala – Floods And Ash
May 29, 2010

Agatha, the first named storm of the 2010 Pacific hurricane season, has formed today south of Guatemala in central America. Since this newly formed system is moving very slowly over very high sea surface temperatures of at least 30 Celsius, and due to the conditions, it seems likely to stengthen further.Strong winds aren't likely to be a problem, although persistent and torrential rain is. The main impact will probably be extreme heavy rainfall and hence devastating flash floods and mud slides. Areas at risk are southeast Mexico, Guatemala, El Salvador and as far inland as Honduras.

http://blogs.news.sky.com/theweathergirls/Post:569903c8-4a6e-4088-9f8d-61de2ec5c8a5
Lest Americans think they have little to fear from disasters, a major fault line was discovered:
San Andreas-Like Fault Found in Eastern U.S.

The fault stretches from N.Y. to Alabama and could cause an earthquake with the right mix of ingredients.

Discovery News – May 28, 2010

The fault is ancient, not active, and invisible to the naked eye.
It was discovered using aerial magnetic survey data and seismic data.
The fault and related fractures can still be potential quake-makers, under the right conditions.

For 30 years geologists have been puzzled by a remarkably straight magnetic line that runs between New York and Alabama along the Appalachians.A more recent aerial magnetic survey of the Alabama end of the line suggests that it's probably a 500-million-year-old San Andreas-style fault that appears to have slipped 137 miles (220 kilometers) to the right in the distant past.  If so, it's no surprise that the most dangerous part of the eastern Tennessee seismic zone is right next to part of this magnetic line and has the second-highest earthquake frequency in the eastern United States.

http://news.discovery.com/earth/andreas-fault-eastern-us.html
The impact of such an earthquake, if major, could be quite devastating.  Though not as at risk as Haiti, the eastern USA is much less prepared for earthquakes than its western coast.
Jesus taught:
8 … And there will be earthquakes in various places, and there will be…troubles. These are the beginnings of sorrows. (Mark 13:8)
We may be to this point as earthquakes and volcanic eruptions certainly would seem to qualify as "troubles".
Some articles of possibly related interest may include:
Does God Have a 6,000 Year Plan? What Year Does the 6,000 Years End? Was a 6000 year time allowed for humans to rule followed by a literal thousand year reign of Christ on Earth taught by the early Christians? When does the six thousand years of human rule end?
Can the Great Tribulation Begin in 2010, 2011, or 2012? Can the Great Tribulation begin today? When is the earliest that the Great Tribulation can begin? What is the Day of the Lord? What is "the beginning of sorrows"?  Have we begun or are we about ready for "the beginning of sorrows" to begin.
Mexico, Central America, South America, and Brazil in Prophecy [Español: México, America Central, Suramérica, y el Brasil en profecíal] [Português: México, América Central, Ámérica do Sul, e Brasil na profecia] What will happen to those of Latin America? Will they have prosperity? Will they cooperate with Europe? Will they suffer in the future? What rule might the various Caribbean nations/territories play?
Anglo – America in Prophecy & the Lost Tribes of Israel Are the Americans, Canadians, British, Scottish, Welsh, Australians, Anglo-Southern Africans, and New Zealanders descendants of Joseph? Where are the lost ten-tribes of Israel? Who are the lost tribes of Israel? Will God punish the U.S.A., Canada, United Kingdom, and other Anglo nations? Why might God allow them to be punished first?