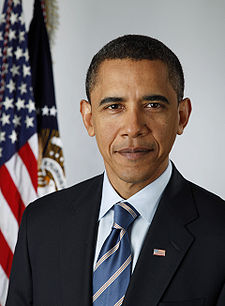 A US federal court has decided to increase the public presence of homosexuals in the US military today by overturning DADT:
'Don't Ask, Don't Tell' Ban Must Take Effect, Court Rules
July 06, 2011, 6:23 PM EDT
By Joel Rosenblatt
July 6 (Bloomberg) — The Obama administration must immediately end the military's "Don't Ask, Don't Tell" policy on gays serving in the armed forces, a federal appeals court said…
In its opinion today, the three-judge panel noted that the repeal of "Don't Ask, Don't Tell" is under way, and that the Obama administration no longer opposes court challenges to the Defense of Marriage Act, which prohibits the federal government from recognizing same-sex marriages for purposes of taxes, Social Security and other programs.  http://www.businessweek.com/news/2011-07-06/-don-t-ask-don-t-tell-ban-must-take-effect-court-rules.html
As a former member of the US military, I will simply state that based upon my observations unit cohesiveness will be affected by the open acceptance of homosexuals in the military. And that, combined with cuts in weapons programs and likely caps/cuts on aspects of military spending, will weaken the defenses of the USA. This is something that I suggested would happen in my book 2012 and the Rise of the Secret Sect.
The USA needs national repentance or it is doomed militarily.
14'But if you do not obey Me, and do not observe all these commandments, 15 and if you despise My statutes, or if your soul abhors My judgments, so that you do not perform all My commandments, but break My covenant, 16 I also will do this to you: I will even appoint terror over you, wasting disease and fever which shall consume the eyes and cause sorrow of heart. And you shall sow your seed in vain, for your enemies shall eat it. 17 I will set My face against you, and you shall be defeated by your enemies. Those who hate you shall reign over you, and you shall flee when no one pursues you (Leviticus 26:14-17).
The Obama Administration and many other US government officials do not seem to realize this or other ramifications of encouraging homosexuality (cf. Romans 1:18-32).
Of course, this problem is not just limited to the USA.  For more information, and additional scriptures on this subject, consider the article LCG: UK Court Rules Against Personal Beliefs on Homosexuality.
Some items of possibly related interest may include:
What Did Jesus Teach About the Ten Commandments? This article quotes what Jesus actually said about them (His words are in red).
The Ten Commandments Reflect Love, Breaking them is Evil Some feel that the ten commandments are a burden. Is that what Jesus, Paul, Peter, James, and John taught?
Was the Commandment to Love the Only Command? Some have stated that John's writings teach this, but is that what the Bible really says?
The Ten Commandments and the Early Church Did Jesus and the Early Church keep the ten commandments? What order were they in? Here are quotes from the Bible and early writings.Prophecies of Barack Obama? Eight reasons why Barack Obama is apocalyptic and eight reasons why Barack Obama is not the Antichrist. This article includes many biblical and non-biblical prophecies, from around the world, that seem to discuss Barack Obama. Did Nostradamus predict Barack Obama dealing with the Antichrist? Might Barack Obama set the stage for the kings of the North and South as at least one Shiite prophecy suggests? This is the longest and most complete article on this page on Barack Obama prophecies. Read it and decide for yourself if President Obama seems to be fulfilling various prophecies.
Barack Obama, Prophecy, and the Destruction of the United States Some claim that Barack Obama is the prophesied "son of Kenya", based up an early 20th century writing.
Anglo – America in Prophecy & the Lost Tribes of Israel Are the Americans, Canadians, British, Scottish, Welsh, Australians, Anglo-Southern Africans, and New Zealanders descendants of Joseph? Where are the lost ten-tribes of Israel? Who are the lost tribes of Israel? Will God punish the U.S.A., Canada, United Kingdom, and other Anglo nations? Why might God allow them to be punished first?
Will the Anglo-Nations be Divided and Have People Taken as Slaves? Will the lands of the United States, United Kingdom, Canada, Australia, and New Zealand be divided? What about Jerusalem? What does Bible prophecy teach? Are there non-biblical prophecies that support this idea? Who will divide those lands? Who will end up with the lands and the people?
Canada in Prophecy: What Does Bible Prophecy, Catholic Prophecy, and other Predictions Suggest About the Future of Canada? There are prophecies that suggest involvement with Canada. And many are not positive about its future.
Who is the King of the West? Why is there no End-Time King of the West in Bible Prophecy? Is the United States the King of the West?