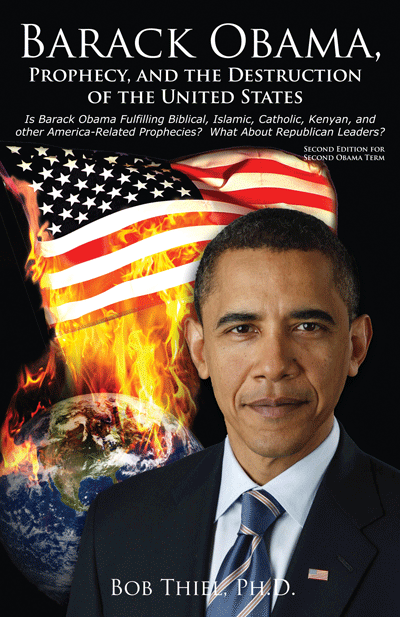 US President Obama's latest spending plan is in the news:
April 10, 2013

President Obama plans Wednesday to unveil a $3.77 trillion spending plan that proposes modest new investments in infrastructure and education, major new taxes for the wealthy and significant reforms aimed at reducing the cost of Social Security and Medicare.As Washington barrels toward another potential showdown over the federal debt limit later this summer, administration officials said the blueprint lays down the president's bottom-line offer for getting federal borrowing under control…

And while the CBO forecasts a deficit of $616 billion in 2014, Obama calls for a larger gap between spending and revenues of $744 billion, administration officials said, or 4.4 percent of the nation's gross domestic product.

http://www.washingtonpost.com/business/economy/obama-to-unveil-377-trillion-spending-plan/2013/04/10/843adef4-a18d-11e2-82bc-511538ae90a4_story.html

The White House on Wednesday proposed a budget…The president's budget stands little chance of being enacted into law…

The president's budget includes spending on policy priorities such as infrastructure and early childhood education. He would pay for those programs with additional new taxes and the elimination of some tax breaks for the well-off.  http://www.reuters.com/article/2013/04/10/us-usa-fiscal-idUSBRE93909G20130410
Spending $744,000,000,000 more than taxes (including the increase in taxes that may not truly happen) is not reducing the debt, only slowing down the growth from the acceleration of debt that began towards the end of the Bush Administration and accelerated even faster since Barack Obama became US President.  The ramifications of this spending plan are not good, and also seem to be optimistic.  Furthermore, major press accounts say that the plan probably will not be adopted as is anyway, thus the situation will likely be worse than what President Obama has proposed.
The Bible teaches the following about leaders, debt, and end time destruction:
12…Those who lead you cause you to err, And destroy the way of your paths." (Isaiah 3:12)

16 For the leaders of this people cause them to err, And those who are led by them are destroyed (Isaiah 9:16).

43 The alien who is among you shall rise higher and higher above you, and you shall come down lower and lower. 44 He shall lend to you, but you shall not lend to him; he shall be the head, and you shall be the tail. 45 Moreover all these curses shall come upon you and pursue and overtake you, until you are destroyed because you did not obey the voice of the LORD your God, to keep His commandments and His statutes which He commanded you…47 "Because you did not serve the LORD your God with joy and gladness of heart, for the abundance of everything, 48 therefore you shall serve your enemies, whom the LORD will send against you, in hunger, in thirst, in nakedness, and in need of everything; and He will put a yoke of iron on your neck until He has destroyed you. 49 The LORD will bring a nation against you from afar, from the end of the earth, as swift as the eagle flies, a nation whose language you will not understand, 50 a nation of fierce countenance, which does not respect the elderly nor show favor to the young. 51 And they shall eat the increase of your livestock and the produce of your land, until you are destroyed; they shall not leave you grain or new wine or oil, or the increase of your cattle or the offspring of your flocks, until they have destroyed you. (Deuteronomy 28:43-45, 47-51)
3 For the vision is yet for an appointed time; But at the end it will speak, and it will not lie. Though it tarries, wait for it; Because it will surely come, It will not tarry…5 Indeed, because he transgresses by wine, He is a proud man… 6 "Will not all these take up a proverb against him, And a taunting riddle against him, and say, 'Woe to him who increases What is not his–how long? And to him who loads himself with many pledges'? 7 Will not your creditors rise up suddenly? Will they not awaken who oppress you? And you will become their booty. 8 Because you have plundered many nations, All the remnant of the people shall plunder you (Habakkuk 2:3,5,6-8).
The Habakkuk prophecy will be fulfilled at the time of the end (cf. "The message was true, but the appointed time was long…in the latter days, for the vision refers to many days yet to come," Daniel 10:1,14).
The nation with the greatest debt of all time is the United States of America.
What many do not realize is that the USA has been accumulating debt at a time when it has not been suffering from major crop losses or disease pestilences.  What will happen to the USA when those occur?
Jesus taught about famines and pestilences as part of the 'beginning of sorrows' (Matthew 24:6-8), which happen prior to the start of the Great Tribulation (Matthew 24:21), and the USA is not exempt from them.  Nor will it be exempted from the Great Tribulation which is also known as "the hour of trial which shall come upon the whole world" (Revelation 3:10).
As far as the USA itself, notice some of what I wrote in my book Barack Obama, Prophecy, and the Destruction of the United States-Second Edition for Second Obama Term:
The Bible warns against the type of moral decline that is occurring in the U.S.A.:

12 Therefore thus says the Holy One of Israel:  "Because you despise this word, And trust in oppression and perversity, And rely on them,  13 Therefore this iniquity shall be to you Like a breach ready to fall, A bulge in a high wall, Whose breaking comes suddenly, in an instant. (Isaiah 30:12-13)

But how can this happen to the USA?  It will likely happen with a combination of events. Notice the following:

5 "Moreover the multitude of your foes Shall be like fine dust, And the multitude of the terrible ones Like chaff that passes away; Yes, it shall be in an instant, suddenly. 6 You will be punished by the Lord of hosts With thunder and earthquake and great noise, With storm and tempest And the flame of devouring fire. (Isaiah 29:5-6)

The debt situation of the USA is putting it at risk of being unable to recover should it be hit by weather problems, terrorist acts, war, riots, solar flares, severe earthquakes, civil unrest, devastation of their genetically-modified food supplies, food shortages, and/or various pestilences–an intensity of "sorrows" such as Jesus discussed in Matthew 24:4-8 leading up to the time of the Great Tribulation.   Disasters, especially if there is an ElectroMagnetic Pulse (emp) attack or a severe solar flare storm, could be part of a so-called "perfect storm" of events that could set the USA for destruction.

Many sorrows that the U.S.A. will face, like severe weather problems, diseases and earthquakes, will happen irrespective of who is in the White House (Amos 4:7-10; Luke 21:11).  Bible prophecy shows that no matter who is the next U.S.A. president (or his possible successors), the King of the North and King of the South will rise up and the U.S.A. will be ultimately destroyed unless national repentance happens.  Barack Obama, and some others however, may hasten the day of destruction.  (Thiel B. Barack Obama, Prophecy, and the Destruction of the United States-Second Edition for Second Obama Term.  Nazarene Books. 2013, pp. 69-70)
The pushing of abortion, homosexual 'marriage,' and debt that is happening in the USA is consistent with trusting in perversity.  Despite its military strength (which is getting affected by the debt situation as well as homosexuality, etc.), destruction is coming to the USA (Daniel 11:39).
Some items of possibly related interest may include:
Anglo – America in Prophecy & the Lost Tribes of Israel Are the Americans, Canadians, English, Scottish, Welsh, Australians, Anglo (non-Dutch) Southern Africans, and New Zealanders descendants of Joseph? Where are the lost ten-tribes of Israel? Who are the lost tribes of Israel? What will happen to Jerusalem and the Jews in Israel? Will God punish the U.S.A., Canada, United Kingdom, and other Anglo nations? Why might God allow them to be punished first?
Will the Anglo-Nations be Divided and Have People Taken as Slaves? Will the lands of the United States, United Kingdom, Canada, Australia, and New Zealand be divided? What about Jerusalem? What does Bible prophecy teach? Are there non-biblical prophecies that support this idea? Who will divide those lands? Who will end up with the lands and the people?
Habakkuk: His message is for us now Was something written about 2,600 years ago going to affect the USA, Canada, United Kingdom, Australia, and New Zealand today? What does the Bible teach?
Abortion, the Bible, and a Woman's Right to Choose Do you know what the Bible teaches on this? Has the Roman Catholic Church allowed abortions? What about the real Church of God?
The Bible Condemns Homosexuality "Same-sex marriage" for "gays" and lesbians is becoming more acceptable to many. What does the Bible teach about homosexuality?  Can homosexuals change?
Barack Obama, Prophecy, and the Destruction of the United States-Second Edition for Second Obama Term This is a 160 page book for people truly interested in prophecies related to Barack Obama and the United States, including learning about many that have already been fulfilled (which the book documents in detail) and those that will be fulfilled in the future. It also has a chapter about a Republican choice. This book is available to order at www.barackobamaprophecy.com. The physical book can also be purchased at Amazon from the following link: Barack Obama, Prophecy, and the Destruction of the United States: Is Barack Obama Fulfilling Biblical, Islamic, Catholic, Kenyan, and other America-Related Prophecies? What About Republican Leaders? Second Edition for Second Obama Term.
Barack Obama, Prophecy, and the Destruction of the United States-Second Term-Amazon Kindle edition. This electronic version is available for only US$2.99. And you do not need an actual Kindle device to read it. Why? Amazon will allow you to download it to almost any device: Please click HERE to download one of Amazon s Free Reader Apps. After you go to for your free Kindle reader and then go to Barack Obama, Prophecy, and the Destruction of the United States-Second Term-Amazon Kindle edition.