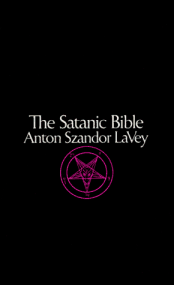 Years ago, UCG had an article titled Can Halloween Be Christianized?:
The fundamental argument in favor of mixing ancient pagan customs and practices with the worship of God is that some believe it is an effective way to gradually win people over to Christian understanding. (Of course, in the present world we should ask ourselves why people who already see themselves as Christian would find any need to continue associations with pagan religious customs.)

This is sometimes a hotly disputed subject, and sincere people have concluded it indeed is useful to integrate the practices of ancient religious customs with the worship of God.

But perhaps we should address a fundamental question: What does God advise?

There is a scriptural precedent that offers guidance and direction for those who accept the Bible's instruction. The Israelites were confronted with these issues as they settled and built a new nation in the Promised Land. They encountered many worshipers of pagan deities as they entered the land and for centuries faced the problem as they dealt with neighboring peoples.

Even before they entered the land, God revealed His thinking and told them how to handle this challenge. His directions were explicit: "When the LORD your God cuts off from before you the nations which you go to dispossess, and you displace them and dwell in their land, take heed that you are not ensnared to follow them … Do not inquire after their gods, saying, 'How did these nations serve their gods? I also will do likewise.' You shall not worship the LORD your God in that way; for every abomination to the LORD which He hates they have done to their gods … Whatever I command you, be careful to observe it; you shall not add to it nor take away from it" (Deuteronomy 12:29-32).

God's instructions are crystal clear. He refuses to accept worship that is compromised and tainted by customs used in the worship of fraudulent religion. He expects His worshipers to revere Him in accordance with His commands, not their own imaginings.

Many centuries later the apostle Paul expressed a similar thought when correcting some in the church in Corinth for their poor judgment. "What partnership can righteousness have with wickedness?" he asked. "Can light associate with darkness? Can Christ agree with [the devil] …? Can there be a compact between the temple of God and idols? And the temple of the living God is what we are" (2 Corinthians 6:14-16).

The modern debate over Christianizing pagan worship customs could be resolved simply by reading and heeding God's plainly expressed will.
No real Christian should be debating as to whether or not keep Halloween. Real Christians know that they should not. Perhaps it should be added that even the Church of Rome now discourages Halloween (for details see Is Halloween Holy Time for Christians?).
Back in 1969 Anton Lavey wrote The Satanic Bible. On page 96 (in the 1976 version) it mentions Halloween:
After one's own birthday, the two major Satanic holidays are Walpurgisnacht and Halloween (or All Hallows' Eve). (Lavey A, Gilmore P. The Satanic Bible. Avon, September 1, 1976, p. 96–note it is on page 53 of an online version I found also).
It is interesting that Halloween is considered one of the three most important holiday to these Satan worshipers (birthdays are actually number one according to Anton Lavey's book).
The Bible never encourages the celebration of Halloween or other pagan worship practices. Instead, it tends to speak in a negative manner concerning them (cf. Matthew 14:6-11; Jeremiah 10; 20:14-18).
Despite all of this, many Roman Catholics and Protestants observe it. Notice something from the improperly named publication called Christianity Today:
October 28, 2016

Here are four reasons you might want to go trick-or-treating tonight:

1. There is no other night in the year when people you have not met will be coming to your door. You want to be there, meet them, and visit with them. If you are at a Halloween alternative, you miss your neighbors.

2. There is no other night when you get to go to your neighbor's door and introduce yourself without any awkwardness (only if you have kids—otherwise it's creepy and you should stay home and pass out candy). Tonight, you will meet people at your door and at their door—what an amazing opportunity.

Halloween trick-or-treating might be the best opportunity you have to connect with the unchurched all year.

3. You don't have to worship the devil to go up and ask your neighbor for candy. Choose your costume and your words carefully, and many Christians find this an opportunity, not an occult experience. I know the history of Halloween, but your neighbors don't, so don't assume they are participating in some dark ritual if it has lost all that meaning. (Now, if you are opposed to Easter eggs, Christmas trees, and the like, I would definitely not go out on Halloween or else you are being inconsistent to your convictions.)

4. You can meet more neighbors in one night than any other day of the year. Don't miss the best opportunity you have each year to meet your neighbors. And, while you do, get their names and numbers and have them over for dinner. Get to know them, and start tonight. http://www.christianitytoday.com/edstetzer/2016/october/new-lifeway-research-pastors-and-halloween.html
Well, you certainly are not setting a truly 'Christian' example for your neighbors by endorsing a pagan holiday. A holiday intended to honor the spirits, increase consumption of sweets, and one where many wear lewd costumes.
Neighbors pretty much do NOT want you to trick-or-treat and then trying to convert them. But the author is right for implying that many holidays Catholics and Protestants observe are also filled with paganism (see also Should You Observe God's Holy Days or Demonic Holidays?)–but certainly multiple wrongs do not make a right.
Last year, I addressed another Protestant writer who claimed to have 7 reasons to celebrate Halloween (watch Halloween: Are there 7 reasons for Christians to celebrate it?).
While the Bible does specify holy days, relatively few people observe them–most people seem to prefer those with pagan ties. What about you?
Some items of possibly related interest may include:
Is Halloween Holy Time for Christians? Here are some historical and biblical insight on this question. There are many cultures that have celebrations and observances that are similar to some associated with Halloween. What did the Druids do? Is Halloween one of the most important holidays for Satanists? Do the Japanese, Indians, and Chinese have any practices that are similar to some associated with Halloween? Does the Bible endorse or condemn practices that are associated with Halloween? Here are links to two related sermonette length videos: Halloween: Are there 7 reasons for Christians to celebrate it? and International 'Halloween' Should Christians observe Halloween?
All Saints' Day, the Day of the Dead, and All Souls' Day When did "All Saints Day" and the "Day of the Dead" begin? "What about All Soul's Day"?
Thanksgiving: A Time To Give Thanks and Praise the LORD Is this American holiday appropriate? Why or why not? A sermon related to giving thanks is also available: Ingratitude and Giving Thanks.
Did Early Christians Celebrate Birthdays? Did biblical era Jews celebrate birthdays? Who originally celebrated birthdays? When did many that profess Christ begin birthday celebrations? A related sermon video is available and is titled: Birthdays, Christians, and December 25th.
Do You Practice Mithraism? Many practices and doctrines that mainstream so-called Christian groups have are the same or similar to those of the sun-god Mithras. December 25th was celebrated as his birthday. Do you follow Mithraism combined with the Bible or original Christianity? A sermon video from Vatican City is titled Church of Rome, Mithras, and Isis?
Is God Unreasonable? Some have suggested that if God requires Sabbath-keeping He is unreasonable. Is that true?
Is There "An Annual Worship Calendar" In the Bible? This paper provides a biblical and historical critique of several articles, including one by WCG which states that this should be a local decision. What do the Holy Days mean? Also you can click here for the calendar of Holy Days.
Should You Observe God's Holy Days or Demonic Holidays? This is a free pdf booklet explaining what the Bible and history shows about God's Holy Days and popular holidays.
The History of Early Christianity Are you aware that what most people believe is not what truly happened to the true Christian church? Do you know where the early church was based? Do you know what were the doctrines of the early church? Is your faith really based upon the truth or compromise?