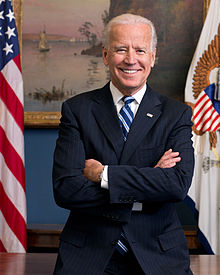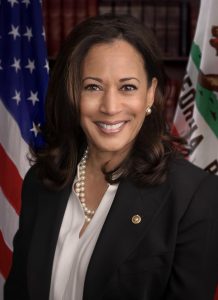 Joe Biden and Kamala Harris
(Official US Government Photos)

The mainstream press has been reporting the following:
November 7, 2020

Biden, who will become the oldest leader in the nation's history, won the presidency by capturing at least 270 of 538 Electoral College votes.

Shortly after news organizations projected him the winner, Biden issued a statement calling for national unity.

"With the campaign over, it's time to put the anger and the harsh rhetoric behind us and come together as a nation," he said. "It's time for America to unite. And to heal."

Biden's victory came days after Tuesday's official Election Day. Officials in a half dozen states were tabulating millions of votes on mail-in ballots sent in by voters who wanted to stay away from polling stations out of fear of contracting the coronavirus.

Biden supporters exploded with joy at the news, honking car horns in Biden's home city of Wilmington, Delaware, and pouring into the streets in New York City's Times Square and mainly Black neighborhood of Harlem. A large crowd of celebrants danced and sang in the street in front of the White House in Washington.

But the Trump campaign immediately issued a statement challenging the projection and insisted it would continue to fight through the courts to reverse the result.

Biden's win makes Trump the third U.S. chief executive in the last four decades to lose re-election after a single four-year tenure as the American leader. …

Officials do not declare an official winner in their respective states for up to 30 days after the election, but consortiums of major news organizations project a winner in each state when they conclude there are not enough uncounted votes remaining to change the outcome. https://www.voanews.com/2020-usa-votes/joe-biden-projected-winner-us-presidential-election
Joe Biden sent out the following tweet:
America, I'm honored that you have chosen me to lead our great country.

The work ahead of us will be hard, but I promise you this: I will be a President for all Americans — whether you voted for me or not.

I will keep the faith that you have placed in me. pic.twitter.com/moA9qhmjn8

— Joe Biden (@JoeBiden) November 7, 2020
ZeroHedge (ZH) reported the following:
Trump Says "Election Far From Over"; Biden "Honored & Humbled" After MSM Declares Him President-Elect

November 7, 2020

he mainstream media has launched a coordinated effort to proclaim Joe Biden President-Elect.

President Trump and his campaign team have reminded Americans that "legal votes decide who is president, not the news media."

As Constitutional lawyer, Jenna Ellis explains: "Joe Biden is not the president-elect just because media declares him so."

Media coordinated efforts are attempting to simply declare Joe Biden the president and ignore the rule of law.

There is no official winner until every legal vote is counted accurately, the states certify results, and all legal challenges are resolved.

As a reminder, here are the official dates that matter (as opposed to what CNN et al. think).

December 8: States are expected to resolve controversies at least six days before the meeting of electors.
December 14: Electors meet in respective states to certify their votes for President and Vice President.

As Trump said earlier, "this election is far from over." https://www.zerohedge.com/political/biden-edges-closer-victory-leads-3-states-leads-nearly-30k-pa

Well, official announcements related legal votes are supposed to decide who is president. For this election, it may take one or more courts to be involved in deciding what legal votes are as well as who was elected.
Donald Trump tweeted the following:
I WON THIS ELECTION, BY A LOT!

— Donald J. Trump (@realDonaldTrump) November 7, 2020
Twitter put the red comments up above. But let me comment about Twitter's comment: OFFICIAL sources have NOT declared Joe Biden president–yet. The opinions of the mainstream media are based on votes and projections. While they may be correct, they are not official.
Donald Trump also sent out the following tweet:
Georgia Counties Using Same Software as Michigan Counties Also Encounter 'Glitch' https://t.co/N2KlEOezGi via @BreitbartNews What a total mess this "election" has been!

— Donald J. Trump (@realDonaldTrump) November 7, 2020
If the proper courts conclude that there has been massive voter fraud, software issues, and other problems that resulted in over-counts for Biden-Harris, then Donald Trump could win–but this has to be proven and accepted by the proper courts if state officials do not agree.
Let me state that several Protestant "prophets" (Kat Kerr is one of them) have declared that Donald Trump will win despite what the current situation looks like. We will see.
If the Biden-Harris team has won, notice the first thing Joe Biden said he wants to do as President of the United States:
COLUMBUS, Ohio, June 3, 2019 (LifeSiteNews) — Passing the radical pro-LGBT and pro-abortion Equality Act "will be the first thing I ask to be done" if elected president, Joe Biden said at the annual Human Rights Campaign gala Saturday.

The former vice president, who endorsed same-sex "marriage" in 2012, told hundreds of activists at the gala in Columbus, Ohio, that President Donald Trump's administration is "immoral" with regard to the homosexual agenda.

"It's wrong and it is immoral, what they're doing," Biden said. "Just like with racial justice and women's rights, we are seeing pushback against all the progress we've made toward equality." …

The so-called Equality Act would amend the 1964 Civil Rights Act to include "sex," "sexual orientation," and "gender identity" among the recognized "non-discrimination" categories in "public accommodations." "Gender identity" would be expanded to include additional establishments like online retailers, health care services, recreation, and others. Also, it would compel businesses employing 15 more persons to recognize their asserted "gender identity," as well as barring employers from "discriminating" based on "sexual orientation" or "gender identity," while also requiring that so-called transgender persons have access to opposite-sex locker rooms, dressing rooms, and restrooms. https://www.lifesitenews.com/news/biden-names-pro-lgbt-equality-act-as-top-priority-if-elected
The so-called "Equality Act," is, of course, biblically immoral. But Joe Biden and other supporters of it will not accept biblical authority. Instead they are pushing an agenda that will end in death per Romans 1:18-31.
The Biden campaign has also made a variety of statement declaring that they want to give economic priorities to non-white Americans according to the official Joe Biden campaign website:
Biden will:

Spur more than $50 billion in additional public-private venture capital to Black and Brown entrepreneurs by funding successful state and local investment initiatives and making permanent the highly effective New Markets Tax Credit.
Expand access to $100 billion in low-interest business loans by funding state, local, tribal and non-profit lending programs in Black and Brown communities and strengthening Community Development Financial Institutions (CDFIs), Minority Depository Institutions (MDIs), and the Community Reinvestment Act.
Eliminate barriers to technical assistance and advisory services by investing in a national network of cost-free business incubators and innovation hubs and intensive business seminars.

Collectively, Biden will leverage more than $150 billion in new capital and opportunities for small businesses that have been structurally excluded for generations. Biden will devote $30 billion (or 10%) of the $300 billion in innovation funding as part of his plan to ensure the future is "Made in All of America" to the Small Business Opportunity Fund to leverage private investment of $5 for each $1 of new public investment to reach this $150 billion. And, by empowering the financial institutions that support businesses owned by Black and Brown people, generating new capital, and providing robust technical assistance, Biden will unleash the full potential of small businesses and entrepreneurs.

Spur More than $50 Billion in New Equity Investment and Venture Capital for Entrepreneurs in Economically Disadvantaged Areas: Black and Brown entrepreneurs face unique barriers to obtaining the capital that they need to start and grow a business. For example, three-fourths of venture capital goes to just four cities – and far too little flows to businesses owned by Black and Brown people. To address this problem, Biden will:  

Dramatically increase the availability of venture capital investments for small businesses, especially those owned by Black and Brown people. The Obama-Biden Administration's State Small Business Credit Initiative (SSBCI) succeeded in expanding venture capital in states and areas too often left behind. More than 80% of venture capital supported by the SSBCI went to states that typically receive just 20% of private venture capital. Biden will expand those efforts by allocating $10 billion from the new Small Business Opportunity Fund to state and local venture capital programs that, based on past SSBCI investments, can spur $50 billion in new equity investment for small businesses. This new investment will be targeted to entrepreneurs who create jobs and growth in lower-income urban, tribal, and rural areas, with an emphasis on reaching businesses owned by Black and Brown people. This robust funding will help meet the goal Biden laid out in his "Made in All of America" initiative of venture capital and innovation investments benefiting all Americans across all of America.
Encourage private equity investment in businesses owned by Black and Brown people by expanding the New Markets Tax Credit (NMTC) to $5 billion yearly and making it permanent.  The NMTC provides a credit of up to 40% for equity investment in small businesses that are pre-approved as benefiting low- and moderate-income areas. It is highly efficient: Every $1 of public funding leverages $8 of private investment. Through 2019, the NMTC supported $100 billion of investments in businesses and economic development projects to help revitalize disadvantaged communities. Expanding the NMTC will provide more investors the incentive to fund businesses owned by Black and Brown people. By increasing NMTC funding and making it permanent  – together with the bold new venture funding in the Small Business Opportunity Fund – Biden will help ensure that more than $50 billion in additional venture and equity capital flows to small businesses and communities that have been held back due to systemic racism. And he will work to ensure that tribal projects benefit from the credit.

Leverage $100 Billion in Additional Financing for Small Businesses: In 2019, only 10% of funding from the Small Business Administration's (SBA) major lending programs went to Black, Latino, and Native American entrepreneurs. Meanwhile, the Paycheck Protection Program has been rife with inequities: A recent "secret shopper" study by the National Community Reinvestment Coalition found that when Black small businesses applicants contacted a bank, nearly half the time, they were given inferior treatment to white applicants with nearly identical credit histories and business profiles. To address this problem, Biden will:

Expand lending through the expanded Small Business Opportunity Fund. Every $1 for state lending programs under the Obama-Biden SSBCI was proven to leverage anywhere from $5 to $23 of increased lending for small businesses through lending programs like capital access programs, revolving loan funds, and collateral assistance. Approximately 80% went to small businesses with 10 or fewer full-time employees. Biden will dramatically expand and broaden successful state, local, tribal, and non-profit programs that provide low-cost lending to minority small businesses and others serving underserved areas. In addition to supporting state initiatives for disadvantaged small businesses, Biden will also include an innovation fund that will allow coalitions of cities, CDFIs, or non-profits to seek funding to create or expand small business lending programs that disproportionately benefit small businesses owned by Black, Latino, AAPI, and Native American people and those serving low income communities.
Capitalize Community Development Financial Institutions. CDFIs are on the frontlines of the battle to close the racial wealth gap. Biden will seek to expand the role of CDFIs in underserved communities around the country by doubling their direct funding, making them a top vehicle for funding from the Small Business Opportunity Fund, and expanding their capacity to offer both micro-loans to small start-ups and larger loans to existing small businesses who have the capacity to grow. Biden will use the Small Business Opportunity Fund to strengthen CDFI stability and lend through targeted policies, such as those proposed in the Jobs and Neighborhood Investment Act. He will also ensure these investments direct increased resources to the Native American CDFI Assistance Program (NACA Program), which has proven a successful way to increase capital access across Indian Country.
Ensure all small business relief efforts are specifically designed to aid businesses owned by Black and Brown people. Trump's team designed the PPP to allow the largest banks to give their most well-off clients "concierge" service at the front of the line while closing the door on Black-, Latino-, AAPI-, and Native American-owned businesses that did not have deep relationships with big banks. Biden will ensure from the start that any emergency small business relief plan that will still be needed in January 2021 will have clear provisions to ensure that true small businesses — especially those owned by Black and Brown people and those serving underserved rural, tribal, and urban areas — get the relief they need. He will reserve half of new small business relief — whether the PPP or future efforts — for small businesses with 50 employees or fewer, including microbusinesses and sole proprietorships, so the bigger and more well-connected aren't able to win in a first-come, first-served race. Biden's technical assistance programs — described below — will also involve "navigator" assistance for small — often minority-owned — businesses to ensure fair access to these programs.
Strengthen and expand the Community Reinvestment Act to ensure that our nation's bank and non-bank financial services institutions are serving all communities. The Community Reinvestment Act currently regulates banks, but does little to ensure that "fintechs" and non-bank lenders are providing responsible access to all members of the community. On top of that gap, the Trump Administration is proposing to weaken the law by allowing lenders to receive a passing rating even if the lenders are excluding many neighborhoods and borrowers. Biden will expand the Community Reinvestment Act to apply to mortgage and insurance companies, add a requirement for financial services institutions to provide a statement outlining their commitment to the public interest, and, importantly, reverse new rules that allow these institutions to avoid lending and investing in all of the communities they serve.

Expanding Access to Additional Resources and Technical Assistance for Black and Brown Entrepreneurs: There are no limits or barriers to the talent and entrepreneurial spirit across our nation. Yet, for many, there are major limits to accessing the networks and professional services needed to succeed. For small businesses in underserved communities, this type of assistance is often unavailable or unaffordable, creating an additional barrier to opportunity. As President, Biden will launch an Expanding Entrepreneurship Initiative that provides all Americans, regardless of their background, with the resources and technical assistance they need to start and grow their own business. This initiative will:

Create a national network of federally funded small business incubators and innovation hubs. Many new businesses stand to benefit from the proliferation of for- and non-profit business incubators and innovation hubs. However, these organizations do not exist in every community and are rarely free. As President, Biden will increase federal funding for non-profit incubators and innovation hubs around the country, especially those serving Black, Latino, AAPI, and Native American entrepreneurs to ensure that all Americans, regardless of race or wealth, have a fair shot at starting and growing their own business. Biden will co-locate new hubs on the grounds of Small Business Development Centers, public libraries, community colleges, Historically Black Colleges and Universities (HBCUs), Tribal Colleges and Universities (TCUs), and Minority Serving Institutions (MSIs). These non-profit organizations will offer shared office and manufacturing space; business coaching; opportunities to partner with national laboratories and commercialize federally funded research; and legal, human resources, accounting, regulatory compliance, and information technology services to aspiring entrepreneurs free of charge for a period of up to two years. While some incubators and innovation hubs may specialize in specific industries depending on the regional economy, they will welcome and support all start-ups. Accessed 11/07/20 https://joebiden.com/racial-economic-equity/
Plus, Joe Biden has declared he wants to increase taxes.
On these three items, however, he may not be able to do so if the Republicans remain in control of the Senate and they continue to resist these type of proposals.
A gridlocked nation may occur. And the divide in the USA will increase–that is not good per the words of Jesus (cf. Matthew 12:25).
The end is coming to the USA (Habakkuk 2:6-8; Daniel 11:39).
The end of the USA will NOT occur in the first term of the Biden-Harris Administration. Presuming they will officially be declared the winners in 2020/2021.
Some items of possibly related interest may include:
Who is the King of the West? Why is there no Final End-Time King of the West in Bible Prophecy? Is the United States the King of the West? Here is a version in the Spanish language: ¿Quién es el Rey del Occidente? ¿Por qué no hay un Rey del Occidente en la profecía del tiempo del fin? A related sermon is also available: The Bible, the USA, and the King of the West.
USA in Prophecy: The Strongest Fortresses Can you point to scriptures, like Daniel 11:39, that point to the USA in the 21st century? This article does. Two related sermon are available: Identifying the USA and its Destruction in Prophecy and Do these 7 prophesies point to the end of the USA?
Who is the King of the North? Is there one? Do biblical and Roman Catholic prophecies for the Great Monarch point to the same leader? Should he be followed? Who will be the King of the North discussed in Daniel 11? Is a nuclear attack prophesied to happen to the English-speaking peoples of the United States, Great Britain, Canada, Australia, and New Zealand? When do the 1335 days, 1290 days, and 1260 days (the time, times, and half a time) of Daniel 12 begin? When does the Bible show that economic collapse will affect the United States? In the Spanish language check out ¿Quién es el Rey del Norte? Here is a link to a video titled: The Future King of the North.
Anglo – America in Prophecy & the Lost Tribes of Israel Are the Americans, Canadians, English, Scottish, Welsh, Australians, Anglo-Saxon (non-Dutch) Southern Africans, and New Zealanders descendants of Joseph? Where are the lost ten-tribes of Israel? Who are the lost tribes of Israel? What will happen to Jerusalem and the Jews in Israel? Will God punish the U.S.A., Canada, United Kingdom, and other Anglo-Saxon nations? Why might God allow them to be punished first? Here is a link to the Spanish version of this article: Anglo-América & las Tribus Perdidas de Israel. Information is also in the YouTube sermons titled Where are the Ten Lost Tribes? Why does it matter? and British are the Covenant People. A short YouTube of prophetic interest may be: Are Chinese threats against Australia for real?
Will the Anglo-Saxon-Celtic Nations be Divided and Have People Taken as Slaves? Will the lands of the United States, United Kingdom, Canada, Australia, and New Zealand be divided? What about Jerusalem? What does Bible prophecy teach? Are there non-biblical prophecies that support this idea? Who will divide those lands? Who will end up with the lands and the people? Here is a link to a video titled Will the USA and other Anglo-nations be Divided and Their People Made Slaves? Here is a related item in the Spanish language ¿Serán divididas las naciones anglosajonas?
Does God Have a 6,000 Year Plan? What Year Does the 6,000 Years End? Was a 6000 year time allowed for humans to rule followed by a literal thousand year reign of Christ on Earth taught by the early Christians? Does God have 7,000 year plan? What year may the six thousand years of human rule end? When will Jesus return? 2027 or 20xx? There is also a video titled 6000 Years: When will God's Kingdom Come? Here is a link to the article in Spanish: ¿Tiene Dios un plan de 6,000 años?
When Will the Great Tribulation Begin? 2020, 2021, or 2022? Can the Great Tribulation begin today? What happens before the Great Tribulation in the "beginning of sorrows"? What happens in the Great Tribulation and the Day of the Lord? Is this the time of the Gentiles? When is the earliest that the Great Tribulation can begin? What is the Day of the Lord? Who are the 144,000? Here is a version of the article in the Spanish language: ¿Puede la Gran Tribulación comenzar en el 2020 o 2021? ¿Es el Tiempo de los Gentiles? You can also see the English language sermon videos: The Great Tribulation from the Mount of Olives and Can the Great Tribulation begin before 2020? A shorter and newer video is: Could the Great Tribulation Begin in 2020?
The Times of the Gentiles Has there been more than one time of the Gentiles? Are we in it now or in the time of Anglo-America? What will the final time of the Gentiles be like? A related sermon is available and is titled: The Times of the Gentiles.
Armageddon Who is involved and when will this gathering happen? Here is also a video from Dr. Thiel, from Tel Megiddo in Israel: Armageddon. Other videos include: Armageddon Will it come on Trump's watch?, Iraq, Armageddon, & Prophecy, Freemasonry, Armageddo
Donald Trump in Prophecy Prophecy, Donald Trump? Are there prophecies that Donald Trump may fulfill? Are there any prophecies that he has already helped fulfill? Is a Donald Trump presidency proving to be apocalyptic? Two related videos are available: Donald: 'Trump of God' or Apocalyptic? and Donald Trump's Prophetic Presidency.
Trump Presidency Magic 8 Ball or Bible Prophecy? BBC reported that one might as well use a 'Magic Eight-Ball' to try to predict what will happen in the remaining time of Donald Trump's presidency. What is a 'Magic Eight-Ball'? Dr. Thiel not only explains that, but also briefly goes over 10 biblically-based warnings he wrote would happen if Donald Trump were elected that have already began to come to pass. He also goes over something he wrote back in 2008 that the Trump presidency is also helping lead to fulfillment. Should you trust Bible prophecy or not? Dr. Thiel says that Bible prophecy can be trusted, despite the view of skeptics and others that either overlook or despise the Bible. This is a video.
Cross-dressing and other assaults against your children. What should you do? Is there an agenda to turn your children and/or grandchildren away from biblical morality and towards practices promoted by homosexuals? What does the Bible teach about cross-dressing? What should parents do? If there is an agenda, what has been going on? There are also three YouTube videos related to this, titled Transgender 'Woe to those who call evil good' and Cross dressing and Other Assaults Against Your Children and USA pushing gender confusion.
The Bible Condemns Homosexuality "Same-sex marriage" for "gays" and lesbians is becoming more acceptable to many. What does the Bible teach about homosexuality and the LGBTQ agenda? Can homosexuals change? A related video sermon is titled: What Does the Bible Really Teach about Homosexuality? A short video is available titled: Gay Gene? Born That Way?
Pornography: A scourge on society Is pornography harmless fun? Does the Bible teach anything about it? What are the views of some involved with it? A related sermons is titled: Pornography, False Comfort, and False Religion. Here a shorter YouTube video Pornography: Harmless Fun or a Scourge on Society?
The Gospel of the Kingdom of God This free online pdf booklet has answers many questions people have about the Gospel of the Kingdom of God and explains why it is the solution to the issues the world is facing. Here are links to three related sermons: The World's False Gospel, The Gospel of the Kingdom: From the New and Old Testaments, and The Kingdom of God is the Solution.