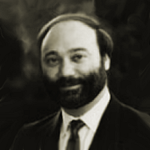 Joseph W. Tkach, Jr. (photo source: JJBowks)
Joseph Tkach, generally known as Joe Tkach, Jr., announced his retirement as president of Grace Communion International:
Dear Brothers and Sisters,

Tammy and I returned home a few days ago from GCI's joy-filled Denominational Conference in Orlando. Over 1,000 members and friends attended, coming from 29 countries. Together we celebrated the theme, We Are GCI! In the "selfie" below, Pastor Doug Johannsen and I stand on stage at one of the sessions. For more about the conference, click here.

During the conference, I announced that on January 1, 2019 I will be retiring—stepping aside as President of Grace Communion International. On that date, GCI Vice President Greg Williams will become GCI President. After retiring from GCI employment I will continue serving as Chairman of GCI's Board of Directors and Russell Duke will continue serving as Vice Chairman.

These changes in our leadership, recently approved by our Board of Directors, will be accompanied by the move in April 2018 of our Home Office from Glendora, CA, to Charlotte, NC. We're thankful to God for the way he has provided our next generation of denominational leadership, both in our Home Office and in our other GCI offices around the globe. https://update.gci.org/category/president/
Joe Tkach, Jr. is the son of the late Joseph Tkach, Sr., who was head of the old Worldwide Church of God (WCG) after the death of Herbert W. Armstrong.
Despite Joe Sr. stating that he would try to walk in the steps of the teachings of Herbert W. Armstrong, he did not.
His son, Joe, Jr. is believed to have been one of a small pool of men who helped persuade Joe, Sr. to commit apostasy.
There was a massive falling away from the truth of the Church of God as the changed WCG  no longer was willing to "contend earnestly for the faith once for all delivered to the saints" (Jude 3). This falling away was consistent with one prophesied in both the Old and New Testaments.
Here are some passages from the New Testament:
1 Now, brethren, concerning the coming of our Lord Jesus Christ and our gathering together to Him, we ask you, 2 not to be soon shaken in mind or troubled, either by spirit or by word or by letter, as if from us, as though the day of Christ had come. 3 Let no one deceive you by any means; for that Day will not come unless the falling away comes first, and the man of sin is revealed, the son of perdition, (2 Thessalonians 2:1-3)

1 Now the Spirit expressly says that in latter times some will depart from the faith, giving heed to deceiving spirits and doctrines of demons…(1 Timothy 4:1).
I believe that the Tkachs did give heed to deceiving spirits and doctrines of demons.
Now notice something from the Old Testament:
7 "Awake, O sword, against My Shepherd,
Against the Man who is My Companion,"
Says the Lord of hosts.
"Strike the Shepherd,
And the sheep will be scattered;
Then I will turn My hand against the little ones.
8 And it shall come to pass in all the land,"
Says the Lord,
"That two-thirds in it shall be cut off and die,
But one-third shall be left in it:
9 I will bring the one-third through the fire,
Will refine them as silver is refined,
And test them as gold is tested.
They will call on My name,
And I will answer them.
I will say, 'This is My people';
And each one will say, 'The Lord is my God.'" (Zechariah 13:7-9)
While the above seems to have other applications, the fact is that two-thirds of those in the old WCG accepted total apostasy after the death of Herbert W. Armstrong, and about one-third did not, makes the possible application of the Tkach apostasy seem to fit.
It was not that everything that the old WCG taught was correct, but the Tkach's tossed out many things, including the belief that the Bible trumped worldly Greco-Roman religious traditions.
Before I left, the Tkach Administration basically told me to rely on hermeneutics and opinions of worldly scholars to understand the Bible, as opposed to relying on the Bible as the primary tool to interpret it. So, I left WCG.
In time, the changed WCG became a Protestant denomination. Joe Jr. later had the name changed to Grace Communion International. Since the Tkach, Jr. WCG was not a real Church of God, I was personally glad that the name was changed.
But I did not like the doctrinal compromises with the Greco-Roman-Protestant churches that occurred in WCG. That is why I and many others left after the Tkach's took over.
I am now with the Continuing Church of God.
Some items of possibly related interest may include the following:
The Falling Away: The Bible and WCG Teachings Who is 2 Thessalonians 2:3 referring to? Are there multiple falling aways? Here is a related link in Spanish/español: La Apostasía: Enseñanzas de la Biblia y de la WCG. There are also two YouTube videos on the subject that you can watch The Falling Away Part 1: From the Bible and Church History and The Falling Away Part 2: Positions Presented by Others.
Should You Observe God's Holy Days or Demonic Holidays? This is a free pdf booklet explaining what the Bible and history shows about God's Holy Days and popular holidays. A related sermon is Which Spring Days should Christians observe?
Is There "An Annual Worship Calendar" In the Bible? This paper provides a biblical and historical critique of several articles, including one by the Tkach WCG which states that this should be a local decision. What do the Holy Days mean? Here is a related link in Spanish/español: Calendario Anual de Adoración Una crítica basada en la Biblia y en la Historia: ¿Hay un Calendario Anual de Adoración en la Biblia? A sermonette in English covers: Colossians, Galatians, and the Feasts of God.
Hope of Salvation: How the Continuing Church of God differs from most Protestants How the real Church of God differs from mainstream/traditional Protestants, is perhaps the question I am asked most by those without a Church of God background. As far as some changes affecting Protestantism, watch the video Charismatic Kenneth Copeland and Anglican Tony Palmer: Protestants Beware! [Português: Esperança do salvação: Como a igreja do deus difere da maioria de protestantes]. A sermon is also available: How Does the Church of God Differ from Protestantism?
Who is the Man of Sin of 2 Thessalonians 2? Is this the King of the North, the ten-horned beast of Revelation 13:1-11, or the two-horned Beast of Revelation 13:12-16? Some rely on traditions, but what does the Bible teach? Here is a related link in Spanish/español: ¿Quién es el Hombre de Pecado de 2 Tesalonicenses 2? Here is a version in Mandarin: 主编: 谁是'大罪人'?Here is a link to a related YouTube video, in English, titled Who is the Man of Sin?
There is a Place of Safety for the Philadelphians. Why it May Be Petra This article discusses a biblical 'place of safety' and includes quotes from the Bible and Herbert W. Armstrong on this subject–thus, there is a biblically supported alternative to the rapture theory. There is also a video on the subject: Might Petra be the Place of Safety? Here is something related in the Spanish language: Hay un lugar de seguridad para los Filadelfinos. ¿Puede ser Petra?
The 18 Restored Truths: Do You Know What the First Changes the Tkach Administration Made? Some have said healing, others other subjects, but probably the first change had to do with eliminating being part of the Philadelphia era. This article documents what those changes were and compares the Tkach list of restored truths to Herbert W. Armstrong's list of restored truths. It contains many quotes from Herbert W. Armstrong. Here are links to a related two-part sermon: The 18 Restored Truths: 1-8 and The 18 Restored Truths: 9-18.
Where is the True Christian Church Today? This free online pdf booklet answers that question and includes 18 proofs, clues, and signs to identify the true vs. false Christian church. Plus 7 proofs, clues, and signs to help identify Laodicean churches. A related sermon is also available: Where is the True Christian Church? Here is a link to the booklet in the Spanish language: ¿Dónde está la verdadera Iglesia cristiana de hoy? Here is a link in the German language: WO IST DIE WAHRE CHRISTLICHE KIRCHE HEUTE?
Why Be Concerned About False and Heretical Leaders? There have been many false leaders–here is some of why you should be concerned about them. Here is a related article in the Spanish language ¿Por qué estar preocupado acerca de falsos y heréticos líderes?