Donald J. Trump is not observing the end of the Islamic festival of Ramadan:
June 25, 2017

Ramadan, which falls on the ninth month of the Islamic lunar calendar, started on May 27 this year and ends at sundown Saturday. Muslims around the world will mark the end of the holy month by celebrating the holiday Eid al-Fitr, the "feast of breaking of the fast."

For the first time in nearly two decades, Ramadan has come and gone without the White House recognizing it with an iftar or Eid celebration, as had taken place each year under the Clinton, Bush and Obama administrations. In recent weeks, several former White House staff members told The Post they would usually begin planning an iftar "months in advance" and didn't anticipate the Trump White House could pull something off before the end of Ramadan.

White House officials did not respond to repeated requests for comment. Late Saturday afternoon, the White House released a short statement from President Trump and the first lady recognizing the holiday.

"Muslims in the United States joined those around the world during the holy month of Ramadan to focus on acts of faith and charity," the statement read. "Now, as they commemorate Eid with family and friends, they carry on the tradition of helping neighbors and breaking bread with people from all walks of life. During this holiday, we are reminded of the importance of mercy, compassion, and goodwill. With Muslims around the world, the United States renews our commitment to honor these values. Eid Mubarak."

In late May, Secretary of State Rex Tillerson reportedly said the State Department would break with recent tradition and not host a Ramadan reception, as it had done nearly annually for two decades. On Saturday morning, Tillerson also released a brief statement sending "best wishes to all Muslims celebrating Eid al-Fitr."

"This holiday marks the culmination of Ramadan, a month in which many experience meaning and inspiration in acts of fasting, prayer, and charity," Tillerson said in the statement. "This day offers an opportunity to reflect on our shared commitment to building peaceful and prosperous communities. Eid Mubarak."

Tillerson's and Trump's brief remarks were in stark contrast to Obama, who released a lengthy statement for the holiday last year, as well as to ceremonies hosted at the White House for the last 20 years. …

Rumana Ahmed, who helped plan several White House iftar dinners and one Eid celebration during the Obama administration, said it was unfortunate the tradition could end with Trump. For all of the events she helped coordinate, the focus changed slightly each year: from honoring Muslim American youth to recognizing the economic contributions of the community, for example. But the overarching message of each White House Ramadan event was always one of inclusion and respect, Ahmed said.
Since Donald Trump claims to be Presbyterian, why would he want to personally celebrate an Islamic holiday?
Plus, I believe that him not doing so will help him keep his supporters.
It is more likely that he will gain than lose supporters for not observing part of Ramadan.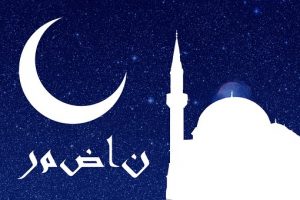 As far as Islam goes, Donald Trump has told the Arabs that they need to deal with Islamic extremism.
Many do not realize that there are many risks of just following literal Islam.
Notice something published last night:
June 24, 2017

Chris Gaubatz, author of the book "Muslim Mafia: Inside the Secret Underworld That's Conspiring to Islamize America," … has valuable insider information on the conversion process, having learned all that he knows from actual Islamic sources.

"Everything that I have learned about Islam has come from Islamic scholars," he said in the interview. "That's how I learned about Islam, from going to the mosque and studying how a Muslim would study."

With this knowledge, Gaubatz is able to share disturbing insights into the Islamic way of life.

"One hundred percent of authoritative Shariah mandates jihad until the entire planet is subjugated under Shariah. Jihad is one hundred percent defined as warfare against non-Muslims," he said.

"Now when I say warfare, I don't just mean people who are shooting people and blowing things up. While that is horrific and barbaric, that is just one aspect of the war. From a Muslim perspective, from a Shariah perspective, jihad is total warfare. So that's going to encompass propaganda, media manipulation, political influence operations, subversion, treason, espionage, interfaith dialogue, and yes, the kinetic aspect of the war, the physical aspect of the war, which we normally associate with jihad."

Jihad, whether through physical violence or more subtle tactics, is the duty of every Muslim, he explains.

"I am not saying that there are not good people that are Muslims,' Gaubatz declared. "I am saying that when we see good people that are Muslims it is in spite of Shariah, in spite of Islam that they are good people, not because of it."

Gaubatz calls this spread of Islam through anything but outright terrorism and warfare "civilizational jihad."

And any Muslim you've ever met could be practicing "civilizational jihad," even those who seem nice or who condemn "extremism."

"Shariah obliges, not allows but obliges, a Muslim to lie to advance the jihad," Gaubatz stated. "Just because someone is friendly with you, and they're a Muslim, and they smile, doesn't mean that they are not a part of the jihad in some form or fashion."

Many Islamic organizations in America participate in this "civilizational jihad." He pointed to evidence from the Holy Land Foundation trial, which dealt with American organizations sending funds to the terrorist group Hamas in the Middle East, which linked the Islamic Circle of North America (ICNA) to the Muslim Brotherhood, an Islamist political group with ties to terrorism. ICNA promotes Islam through TV ads and billboards, promoting tolerance for Muslims throughout the U.S.

Another such group is CAIR, Gaubatz's old employer. Founded in 1994, CAIR is a non-profit whose mission is "to enhance understanding of Islam, encourage dialogue, protect civil liberties, empower American Muslims, and build coalitions that promote justice and mutual understanding," according to their website. However, many believe that their objectives are far more nefarious.

Gaubatz is among them. During his time at CAIR, he saw first-hand ties to notorious terrorist groups.

"They were discussing whether or not they needed to work with al-Qaida, specifically Osama Bin-Ladin," he revealed. "They're discussing in their meetings, behind closed doors, working with al-Qaida."

He said later that "they are Hamas doing business as CAIR." http://www.wnd.com/2017/06/cair-infiltrator-beware-of-smiling-muslims/
Those that feel that Islam is truly a religion of peace and that the US President should partially observe Ramadan are wrong.
For more about Islam, check out the article Differences Between Islam and the Continuing Church of God.
Anyway, I do agree that the White House should not be celebrating Islamic holidays.
Some items of possibly related interest include:
Differences Between Islam and the Continuing Church of God What are some of the main differences? Are there any similarities? A video of related interest is titled: Islam: Any Christian Concerns or Similarities?
The Prophesied 'Islamic' Confederation Where is an Islamic caliphate prophesied? Will one happen? Should you be concerned about it? A related video is Will an Arabic Calphiphate Destroy the West?
Is the Future King of the South Rising Up? Some no longer believe there needs to be a future King of the South. Might Egypt, Islam, Iran, Arabs, or Ethiopia be involved? Might this King be called the Mahdi or Caliph? What does the Bible say? A YouTube video of related interest may be: The Future King of the South is Rising.
How Will Middle East Peace be Brought About? Can humans bring peace to the Middle East? Here is a link to a related video: Middle East Peace? When?
Why Terrorism? Is Terrorism Prophesied? What does the Bible teach? Which nations may be affected? Here is a link to a related sermon: Terrorism, Christianity, and Islam.
Libya, Algeria, Morocco, and Tunisia in Prophecy What is ahead for North Africa? What does the Bible teach?
Gaza and the Palestinians in Bible Prophecy What does the Bible teach about Gaza and the fate of the Palestinians? Here is a link to a related video: Gaza and Palestine in Prophecy.
Damascus and Syria in Prophecy Will Bashar Assad hold power as he has it? Does the Bible show that Damascus, the capital of Syria, will be destroyed? What will happen to Syria? Will the Syrians support the final King of the South that the Bible tells will rise up? Which scriptures discuss the rise and fall of an Arabic confederation? Does Islamic prophecy predict the destruction of Syria. This is a YouTube video.
Egypt in Prophecy Does Egypt have a special role in end time prophecy? Will Egypt rise up and then be defeated. What does God teach will happen to those in Egypt? Here is a link to a YouTube video titled Egypt and End Time Prophecy.
Iraq, the King of the South, Armageddon, and Prophecy What will happen to Iraq? Is it the prophesied Mystery Babylon? What is Armageddon and how does that have to do with Iraq? Here is a related video Iraq, Armageddon, & Prophecy.
Iran in Prophecy Is Iran in Bible prophecy? If so, what does the Bible teach? What names, other than Persia, may be used to describe Iran? There is also a related YouTube video titled Iran In Prophecy.
Jordan in Bible Prophecy What does the Bible show will happen to the inhabitants of Jordan? Will they escape and then be punished? A related video is titled Jordan, Petra, and Armageddon.
The 'Peace Deal' of Daniel 9:27 This prophecy could give up to 3 1/2 years advance notice of the coming Great Tribulation. Will most ignore or misunderstand its fulfillment? Here is a link to a related sermon video Daniel 9:27 and the Start of the Great Tribulation.
The Arab and Islamic World In the Bible, History, and Prophecy The Bible discusses the origins of the Arab world and discusses the Middle East in prophecy. What is ahead for the Middle East and those who follow Islam? What about the Imam Mahdi? What lies ahead for Turkey, Iran, and the other non-Arabic Muslims? An item of possibly related interest in the Spanish language would be: Líderes iraníes condenan la hipocresía de Occidente y declaran que ahora es tiempo para prepararse para el Armagedón, la guerra, y el Imán Mahdi.
The Gospel of the Kingdom of God This free online pdf booklet has answers many questions people have about the Gospel of the Kingdom of God and explains why it is the solution to the issues the world is facing. Here are links to three related sermons: The World's False Gospel, The Gospel of the Kingdom: From the New and Old Testaments, and The Kingdom of God is the Solution.
When Will the Great Tribulation Begin? 2017, 2018, or 2019? Can the Great Tribulation begin today? What happens before the Great Tribulation in the "beginning of sorrows"? What happens in the Great Tribulation and the Day of the Lord? Is this the time of the Gentiles? When is the earliest that the Great Tribulation can begin? What is the Day of the Lord? Who are the 144,000? Here is a version of the article in the Spanish language: ¿Puede comenzar la Gran Tribulación en 2016 o 2017? ¿Es el Tiempo de los Gentiles? You can also see the English language sermon videos: The Great Tribulation from the Mount of Olives and Can the Great Tribulation begin before 2020? A shorter video is: Will the Great Tribulation Start in 2017?
Donald Trump in Prophecy Prophecy, Donald Trump? Are there prophecies that Donald Trump may fulfill? Are there any prophecies that he has already helped fulfill? Could a Donald Trump presidency be apocalyptic? A related video is titled: Donald: 'Trump of God' or Apocalyptic?
Trump Presidency Magic 8 Ball or Bible Prophecy? BBC reported that one might as well use a 'Magic Eight-Ball' to try to predict what will happen in the remaining time of Donald Trump's presidency. What is a 'Magic Eight-Ball'? Dr. Thiel not only explains that, but also briefly goes over 10 biblically-based warnings he wrote would happen if Donald Trump were elected that have already began to come to pass. He also goes over something he wrote back in 2008 that the Trump presidency is also helping lead to fulfillment. Should you trust Bible prophecy or not? Dr. Thiel says that Bible prophecy can be trusted, despite the view of skeptics and others that either overlook or despise the Bible. This is a video.
Donald Trump and America's Apocalypse This 188 page book is for people truly interested in prophecies related to Donald Trump and the United States, including learning about several that have already been fulfilled and those that will be fulfilled in the future. The physical book can be purchased at Amazon for $12.99 from the following link: Donald Trump and America's Apocalypse.
Donald Trump and America's Apocalypse-Kindle Edition This electronic version of the 188 page print edition is available for only US$3.99. And you do not need an actual Kindle device to read it. Why? Amazon will allow you to download it to almost any device: Please click HERE to download one of Amazon s Free Reader Apps. After you go to for your free Kindle reader and then go to Donald Trump and America's Apocalypse-Kindle Edition.