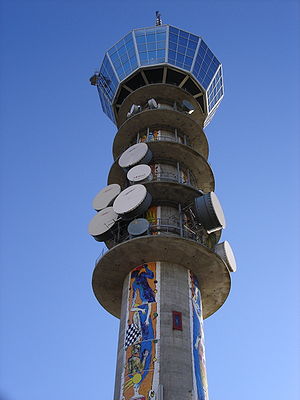 Since mid 2009, I have done 74 radio interviews related to prophetic topics. Later this morning, at 8:05 am, Central Daylight time in the USA, 6:05 am Pacific Daylight time, I am supposed to do another.
The radio station is WGEA, Geneva, Alabama at 1140 AM on AM dial. Jack Mizell and I will likely discuss information related to world events and prophecies related to one or more of my books and why the world will not be ending on December 21/22 2012.
On the 4th of December 2012, I am scheduled to do a taped interview on WHAW, 980 AM on the AM dial, in Weston, West Virginia, with Stephan Peters, but do not know yet when that is to be broadcasted.
Also, at 9:00 am Central time, 7:00 am Pacific time, is another radio interview.  This is a short one with Patty Burns in Lebanon, Missouri, KBNN-AM 750 AM on the AM dial.
Some readers might find one or more of interest.
I expect to do a fair amount of interviews between now and the end of the year 2012–but do not often have the time to post about them in advance.  I will try to mention some others in the next few weeks.
Some links of essentially related interest could include:
2012 and the Rise of the Secret Sect This is a link related to a book by Bob Thiel (COGwriter). This link also has YouTube videos. This book documents and explains hundreds of prophecies. And since it was published, world events have aligned with at least 24 predictions in the book and many more will to come to pass. Those who purchase the book at the www.thesecretsect.com website receive a lengthy bonus report documenting world events that aligned with the book.
2012 and the Rise of the Secret Sect (English Kindle edition). This is the 2nd edition of the book, released in January 2012, and includes a summary of many of the predictions that world events have aligned with since the book originally came out in September 2009.
2012 y el surgimiento de la secta secreta 2012 libro del Dr. Thiel en Español.
2012 und das Auftreten der geheimen Sekte (German Edition) 2012 Buch von Dr. Thiel in deutscher Sprache. 2012 und das Auftreten der geheimen Sekte (German Kindle Edition)
2012 e o Surgimento da Seita Secreta (Portuguese Edition) 2012 livro do Dr. Thiel em português. Este livro documenta e explica centenas de profecias. E desde que foi publicado pela primeira vez, pelo menos 24 já começaram a acontecer.
2012 e o Surgimento da Seita Secreta (Brazilian Portuguese Edition) 2012 livro do Dr. Thiel. Edição em português do Brasil. Este livro documenta e explica centenas de profecias. E desde que foi publicado pela primeira vez, pelo menos 24 já começaram a acontecer.
Barack Obama, Prophecy, and the Destruction of the United States This is a 160 page book for people truly interested in prophecies related to Barack Obama and the United States, including learning about many that have already been fulfilled (which the book documents in detail) and those that will be fulfilled in the future. It also has a chapter about Mitt Romney. This book is available to order at www.barackobamaprophecy.com. The physical book can also be purchased at Amazon from the following link: Barack Obama, Prophecy, and the Destruction of the United States: Is Barack Obama Fulfilling Biblical, Islamic, Catholic, Kenyan, and other America-Related Prophecies?
Barack Obama, Prophecy, and the Destruction of the United States–Amazon Kindle edition. This electronic version is available for only US$2.99. And you do not need an actual Kindle device to read it. Why? Amazon will allow you to download it to almost any device: Please click HERE to download one of Amazon's Free Reader Apps. After you go to for your free Kindle reader and then go to Barack Obama, Prophecy, and the Destruction of the United States–Amazon Kindle edition.)