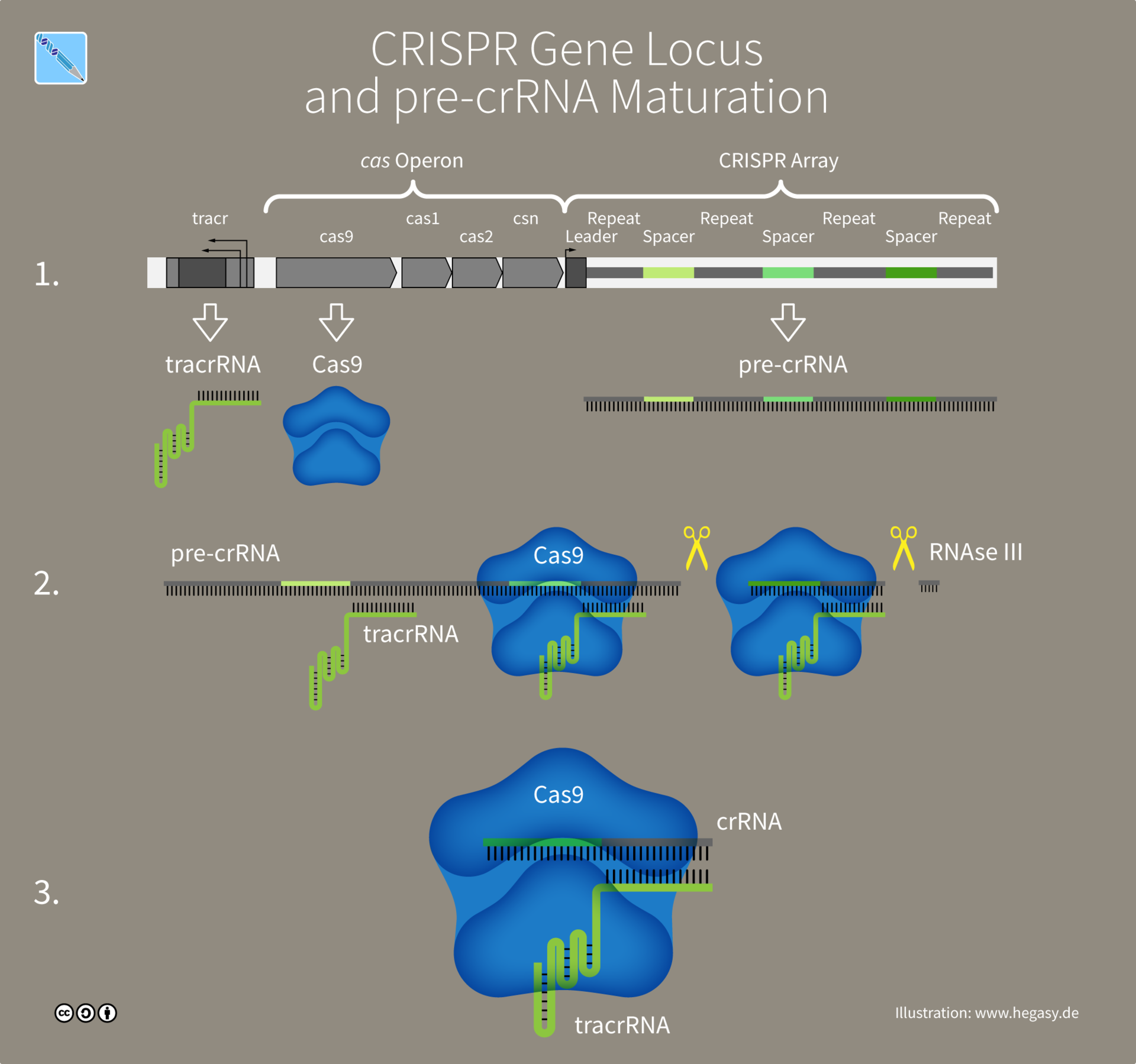 CRISPR is not without risks (Guido4)

Scientists are pointing out at least one risk associated with gene-editing of humans:
New Study Shows Those First-Ever CRISPR Babies Could Be at Risk of Early Death

June 4, 2019

Chinese scientist He Jiankui first brought gene-edited babies into the world …He's team gene-edited the twin babies – and a third baby due this summer – to knock out a gene called CCR5 in hopes that it would render them immune to HIV.

But according to new research published in the journal Nature Medicine, people with that genome are 21 percent more likely to die before reaching the average life expectancy. …

"What we found is that they had significantly increased mortality," lead researcher Rasmus Nielsen told NPR. "It's rather substantial. We were quite surprised the effect was this large." …

"This is a lesson in humility," George Daley, dean of Harvard Medical School, told NPR.

"Even when we think we know something about a gene, we can always be surprised and even startled, like in this case, to find out that a gene we thought was protective may actually be a problem." https://www.sciencealert.com/sadly-the-chinese-crispr-babies-may-be-doomed-to-die-young
Here is the title and abstract (researchers' summary) of this CRISPR baby research paper:
CCR5-∆32 is deleterious in the homozygous state in humans

Abstract

We use the genotyping and death register information of 409,693 individuals of British ancestry to investigate fitness effects of the CCR5-∆32 mutation. We estimate a 21% increase in the all-cause mortality rate in individuals who are homozygous for the ∆32 allele. A deleterious effect of the ∆32/∆32 mutation is also independently supported by a significant deviation from the Hardy–Weinberg equilibrium (HWE) due to a deficiency of ∆32/∆32 individuals at the time of recruitment. Nature Medicine (2019)  https://www.nature.com/articles/s41591-019-0459-6 accessed 06/04/19
Frightening, 'frankenstein-monsters,' are being worked on in labs.
We also made a video related to that, including the use of simian species:
BBC reported about what it called an animal that would be half-human and half-pig. Is such a thing possible? Are chimeras for real? What about a "humanzee"? Are scientists really working on these type of creatures? Is this good? Can something truly be half human and half animal? How are humans different from animals? What is the 'spirit in man'? What is man? Dr. Thiel addresses these issues and more with biblical-based responses.
The Bible teaches that God made everything to reproduce after its own kind (Genesis 1).
Of course, those of us who believe the Bible should not be surprised that humans are going the wrong way with aspects of genetic research. Notice that the Bible warned about human knowledge increasing and problems in the end time:
6 And the Lord said, "Indeed the people are one and they all have one language, and this is what they begin to do; now nothing that they propose to do will be withheld from them. 7 Come, let Us go down and there confuse their language, that they may not understand one another's speech." (Genesis 11:6-7)

4 "But you, Daniel, shut up the words, and seal the book until the time of the end; many shall run to and fro, and knowledge shall increase." (Daniel 12:4)

1 But know this, that in the last days perilous times will come: 2 For men will be lovers of themselves, lovers of money, boasters, proud, blasphemers, disobedient to parents, unthankful, unholy, 3 unloving, unforgiving, slanderers, without self-control, brutal, despisers of good, 4 traitors, headstrong, haughty, lovers of pleasure rather than lovers of God, 5 having a form of godliness but denying its power. And from such people turn away! (2 Timothy 3:1-6)
How much 'love' do scientists have for the inter-spliced animal-human entities they are sometimes creating? Do they not brutally experiment and then destroy most of what they are currently creating that way?
Lest people think that it is only China involved in such things, consider that the first genetically-modified organism released to the human food supply was a type of tomato in 1994 developed in the USA.
The USA has been in the forefront of risking the food supply by pushing GMOs. Nearly all corn and soy beans (about 90%) in the USA are GMO, and there are many other vegetables that are GMO.
Now, the USA (and Canada) has taken this to fauna as well:
Salmon hatchery to raise nation's first genetically modified animal cleared for human consumption

A fish hatchery in Indiana is set to raise the nation's first genetically engineered animal for human consumption – genetically engineered salmon. The gene-altered fish is approved by the U.S. Food and Drug Administration (USDA), and bred by AquaBounty Technologies, a Massachusetts-based biotechnology company.

AquaBounty altered the genetic makeup of the atlantic Salmon to include a gene from Chinook salmon and the DNA sequence from an eel-like species know as an ocean pout, resulting in a salmon that grows to market size about twice as fast as its natural counterpart.

The company already breeds the salmon in Canada, and last week received its first batch of bioengineered eggs at its indoor facility, located in Albany, Indiana. They expect their genetically engineered salmon fillets to debut in U.S. supermarkets in late 2020. …

The FDA claims AquaBounty salmon and conventional salmon are both safe to eat, and say that so far there is no scientific data suggesting that genetically modified organisms (GMO's) are detrimental to the health of humans. And Muir, who used government data to study the dangers of wild salmon being exposed to the genetically modified salmon, declared that "many of the fears surrounding GMO foods are overblown."1

"These people who are anti-GMO are not data-driven, they are agenda-driven. And their agenda was to make sure a GMO product was never on a dinner plate," he said …

Sylvia Wulf, CEO of AquaBounty, contends both wild and genetically modified salmon have the same nutritional value, thus there is no need for labeling in Canada. Westgate, of The Non-GMO Project, disagrees, saying consumers are robbed of choice when there is a lack of transparency, stating:

"People should know what's in their food. It's a transgenic species, a combination of three fish. A lot of people just feel it's unnatural, and it's not fish they'd want to feed to their children."1

Sadly, genetically altering the food we eat is nothing new. The United States has been genetically engineering crops since the 1990's, making them resistant to insects and pesticides. 06/03/19 https://www.healthnutnews.com/salmon-hatchery-to-raise-nations-first-genetically-modified-animal-cleared-for-human-consumption/
This is going the wrong direction. We need to turn away from such.
As far as implying that the pro-GMO forces are "data driven," the reality is that they are money driven. The Bible warns:
10 For the love of money is a root of all kinds of evil, for which some have strayed from the faith in their greediness, and pierced themselves through with many sorrows.  (1 Timothy 6:10)
And that is what is happening in the GMO/CRISPR world to a major degree. Financial and other forms of greed are driving much of this.
THE FACT IS THAT THERE IS NO WAY THAT THE PRO-GMO FORCES CAN HAVE ENOUGH DATA TO PROVE WHAT THEY ARE DOING IS NOT DANGEROUS. At minimum, in order to get the kind of data to truly demonstrate safety, studies involving AT LEAST thousands (millions would be better) of humans over a period of at least 90 years would need to be done–and this has never happened. The pro-GMO forces act like they are wise and have facts on their side, but the facts remain that what they are doing is dangerous and when it comes to using human genes, also immoral. They have not, and cannot, test for all possible complications associated with what they are doing.
The Bible warns:
20

For since the creation of the world His invisible attributes are clearly seen, being understood by the things that are made, even His eternal power and Godhead, so that they are without excuse,

21

because, although they knew God, they did not glorify Him as God, nor were thankful, but became futile in their thoughts, and their foolish hearts were darkened.

22

Professing to be wise, they became fools, (Romans 1:20-22)
This whole GMO and human editing experiment has had negative consequences and will have more in the future.
Some items of possibly related interest may include:
GMOs and Bible Prophecy What are GMOs? Since they were not in the food supply until 1994, how could they possibly relate to Bible prophecy? Do GMOs put the USA and others at risk? Here is a related YouTube video GMO Risks and the Bible.
Chimeras: Has Science Crossed the Line? What are chimeras? Has science crossed the line? Does the Bible give any clues? A video of related interest is Half human, half pig: What's the difference?
Just What Do You Mean — Repentance? Do you know what repentance is? Have you truly repented? Repented of what? Herbert W. Armstrong wrote this as a booklet on this important subject.
Is God's Existence Logical? Is it really logical to believe in God? Yes! Would you like Christian answers to give atheists? This is a free online booklet that deal with improper theories and musings called science related to the origin of the origin of the universe, the origin of life, and evolution. Two animated videos of related interest are also available: Big Bang: Nothing or Creator? and A Lifegiver or Spontaneous Evolution?
What is Your Destiny? Deification? Did the Early Church Teach That Christians Would Become God? What is your ultimate destiny? What does the Bible teach? Is deification only a weird or cultic idea? Are you to rule the universe? Here is a link to the video sermon What is Your Destiny?
Did Early Christians Believe that Humans Possessed Immortality? What does John 3:16, and other writings, tell us? Did a doctrine kept adopted from paganism? Here is a YouTube video titled Are humans immortal?
Christians: Ambassadors for the Kingdom of God, Biblical instructions on living as a Christian This is a scripture-filled booklet for those wishing to live as a real Christian. A related sermon is also available: Christians are Ambassadors for the Kingdom of God.
Why Were You Born? Why did God make you? Herbert W. Armstrong wrote this as a booklet on this important subject. You may also wish to read the article What is Your Destiny? or watch the video, also titled What is Your Destiny?
Building Character: Going on to Perfection Once you have accepted Jesus, do you need to strive for perfection and build character? A related video sermon is available: Going on to perfection and building character.
What is the Meaning of Life? Who does God say is happy? What is your ultimate destiny? Do you really know? Does God actually have a plan for YOU personally? If you would like to watch videos covering subjects of this article, you can click on the following links: Why YOU? Why Do YOU Suffer? and What is the meaning of your life?
The Gospel of the Kingdom of God This free online pdf booklet has answers many questions people have about the Gospel of the Kingdom of God and explains why it is the solution to the issues the world is facing. Here are links to three related sermons: The World's False Gospel, The Gospel of the Kingdom: From the New and Old Testaments, and The Kingdom of God is the Solution.