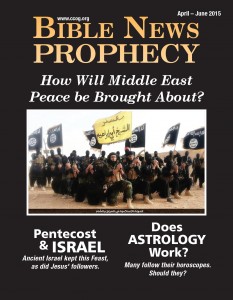 The Israeli press has the following:
Why Israelis and Palestinians Increasingly Think War, Not Two States, Will Solve Their Conflict

January 31, 2018

Along with many others, I have cautioned anyone who would listen that the window for the two-state solution is closing.  Woe be the day, I warned, when the Peace Index, a highly-regarded public-opinion poll which has tracked Israelis and Palestinians regularly since 1994, finally showed that support for partition on both sides fell below 50 percent.

It appears that day has now finally arrived.

The latest peace index from December 2017 found that only 46% of both Israelis and Palestinians currently support the two state solution. In other words, a majority of stakeholders on both sides reject the framework the international community has sought to implement over the past quarter century.  …

Moreover, when confronted with other options for conflict resolution other than peacemaking, an increasing plurality (38%, up from 21% in the previous survey) of Palestinians would prefer armed resistance and almost a fifth (19%) of Israelis called for a protracted "definitive war." …

While some secular nationalists within the PLO convinced themselves (and Israel and the international community) that compromise was possible – at the height of Oslo some 80% of Palestinians were conditionally in agreement – this support has wavered since Camp David II in 2000. .

Given 20 more years of occupation, war, and diplomatic stalemate, it's hardly surprising that the two-state solution does not reflect Palestinian societal preferences anymore.

Meanwhile, the Zionist movement has always been divided between territorial maximalists (religious and revisionist) and mainstream statists (including those only temporarily wedded to the status quo, awaiting opportunities for expansion). https://www.haaretz.com/opinion/.premium-is-war-more-popular-than-the-two-state-solution-1.5783724
Essentially, I would state that both the Palestinians and Israelis have increased their distrust of each other because of actions and leaders on both sides.
Oddly, the above article did not mention US President Donald Trump.
It should have.
After Donald Trump made his statement on December 6, 2017 to officially recognize Jerusalem as Israel's capital, as well as to declare that the USA would not insist on a 'two-state solution,' it became clear to Palestinians and their leaders that the situation had changed.
They were disappointed with the USA and felt betrayed.
Furthermore, notice something reported a couple of weeks ago:
January 14, 2018

Palestinian Authority President Mahmoud Abbas on Sunday said a peace plan being worked on by US President Donald Trump insulted the Palestinians, calling it a slap in the face, and said the Palestinians would not accept any part of it.

"We told Trump we will not accept his project, the 'deal of the century,' which has become the 'slap of the century,'" said Abbas, expressing Palestinian anger over the US decision to recognize Jerusalem as the capital of Israel. "But we will slap back." …

"We do not take instructions from anyone, and say 'no' to anyone if it is about our destiny, our cause, our country and our people… 1,000 times no,'" he said, opening a meeting of the Palestine Liberation Organization's Central Council in Ramallah.

The meeting, the first in two years, was called to discuss the Palestinian reaction to Trump's December 6 speech recognizing Jerusalem as the capital of Israel, in which the US president said his decision merely recognized the reality that Jerusalem already serves as Israel's capital and was not meant to prejudge the final borders of the city. …

After the Trump declaration, Abbas declared that the US could no longer serve as a peacebroker, and instituted a boycott of the Trump administration, canceling a planned meeting with US Vice President Mike Pence and refusing to meet with US peace envoy Jason Greenblatt. …

"We will not accept America as a sole mediator between us and Israel, after what they have done," said Abbas on Sunday, adding he would accept only "serious international sponsorship" for peace talks.

His speech featured bitter criticisms of the US president. In reference to tweets by the US president on January 2, Abbas said, according to a Hadashot TV news translation, that Trump "posted a tweet that said, We're not going to give the Palestinians financial aid, because they are refusing to negotiate." He added: "Shame on you. When did we reject the talks? Where is the negotiation that we rejected?"

"May God demolish your house," he said of Trump. https://www.timesofisrael.com/bitter-abbas-to-trump-we-reject-your-peace-deal-of-the-century/
The Europeans, who have denounced Donald Trump's declaration, want Israel to push for a two-state solution:
January 31, 2018
TEL AVIV (Reuters) – German Foreign Minister Sigmar Gabriel warned Israel on Wednesday that it faced growing frustration in Europe amid concern for the future of a two-state solution to the Israeli-Palestinian conflict.

Gabriel adopted a markedly different tone to that of U.S. Vice President Mike Pence, who on a visit to Israel last week embraced President Donald Trump's Dec. 6 announcement that his administration recognizes Jerusalem as the capital of Israel, and that it will move the U.S. Embassy to the city.

"With regard to the Palestinians and the Iran question the Americans are taking your side more clearly than ever before. But is this really only a good thing?" Gabriel said in Tel Aviv.

Citing past successes of U.S. diplomacy in the region, he asked: "Can the Americans still play such a role if they take sides so openly? Will others try to step into their shoes?" …

"Germany is looking forward to the day when it will be able to move its embassy in Israel to Jerusalem. But let me add: in two states with Jerusalem as their capital. There is no shortcut here."

Palestinians want East Jerusalem, which was captured by Israeli in a 1967 war, for their future capital. Israel regards Jerusalem as its eternal, indivisible capital. …

Gabriel spoke after meetings with Israeli Prime Minister Benjamin Netanyahu and Palestinian President Mahmoud Abbas.

Earlier in the day Netanyahu corrected the record during a joint news conference held with his German visitor after Gabriel said he was encouraged that Netanyahu's government supported a two-state solution "with secure Israeli borders". https://www.reuters.com/article/us-israel-palestinians-germany/german-minister-warns-israel-it-faces-growing-frustration-in-europe-idUSKBN1FK2PW
So, Sigmar Gabriel wants some power other than the USA to be involved in a peace deal and Germany to have a major presence one day in Jerusalem. This will happen!
Yet, the Israeli Prime Minister really does not want to push for a two-state 'peace deal' the way the Palestinians want to see it.
So, will we ever see peace in Jerusalem before Jesus returns?
Yes, a worldly peace will come.
However, peace deals normally only come about after war.
Neither Israel nor the Palestinians wish to give up claims to certain territories at this time for a peace deal. There have been rockets, retaliations, and other fighting between Israel and the Palestinians. Although there have been temporary cease-fires, it has been stated that, "Neither side appeared ready to accept the other's conditions for a permanent cease-fire" (http://www.voanews.com/content/israel-hamas-resume-fighting-as-cairo-talks-break-down/2419518.html).
The presence of Donald Trump has upset the Palestinians. And while he seems to believe that since other US Presidents have failed to solve the situation, that he should try a different approach, the Palestinians (and many others) have not approved of statements he has made and steps he is known to have taken.
Yet, a multi-year temporary peace deal will come about per Daniel 9:27. Israel, likely because of threats and international pressures (some of which are growing now) will decide it has to accept a deal that it does not want to now accept.
This may come after a regional war that may involve Syria and/or Iran. But the Bible does show that there will be a worldly peace for about 3 1/2 years:
27 Then he shall confirm a covenant with many for one week;
But in the middle of the week
He shall bring an end to sacrifice and offering.
And on the wing of abominations shall be one who makes desolate,
Even until the consummation, which is determined,
Is poured out on the desolate (Daniel 9:27).
While Daniel 9:26 calls this "he"a "prince," he is later is referred to as the king of a developing European empire (Daniel 11:40; see also King of the North and Europa, the Beast, and the Book of Revelation).
The 'one week' time element has generally been understood by prophecy watchers to mean a seven year deal (2520 days, based on prophetic 360 day years). The Hebrew word translated as "week" literally means "sevened" (OT:7620 literal, sevened. Biblesoft's New Exhaustive Strong's Numbers and Concordance with Expanded Greek-Hebrew Dictionary. Copyright © 1994, 2003, 2006 Biblesoft, Inc. and International Bible Translators, Inc.).
The deal will be broken in the middle of it–that is after 3 1/2 years. So, this temporal peace will not last as long as many thought it would when originally made and later confirmed.
The 'with many' referred to in Daniel 9:27 would seem to indicate that 'many' nations, as opposed to one or two, are agreeing to something. So, this is a peace deal with international involvement.
The deal in Daniel 9:27 is tied directly in with Daniel 11 which supports the view of a Germanic/European presence in Jerusalem:
31 And forces shall be mustered by him, and they shall defile the sanctuary fortress; then they shall take away the daily sacrifices, and place there the abomination of desolation. (Daniel 11:31)
The "him" above is the King of the North (cf. Daniel 11:40). He is taking away the sacrifices here, the same ones that he is taking away in the "middle of the week" in Daniel 9:27.
A peace deal will come in the Middle East–and Europe will be involved!
Actions and statements by those involved, including US President Trump, will one day lead to a deal (irrespective whether or not Donald Trump is actually involved in the deal or if he is even alive at the time).
But that will NOT bring lasting peace to Jerusalem.
That will not happen until the return of Jesus and the establishment of the Kingdom of God.
Some items of possibly related interest may include:
How Will Middle East Peace be Brought About? Can humans bring peace to the Middle East? Here is a link to a related video: Middle East Peace? When?
Jerusalem, Donald Trump, and Prophecy On December 6, 2017, US President Donald Trump fulfilled a campaign promise related to the recognition of Jerusalem as Israel's capital. This brought anger, protests, and rockets from some Palestinians. It also brought condemnation from European allies–it has been claimed to be disruptive and even catastrophic. The Palestinian President (Mahmoud Abbas) said that this pronouncement eliminated the USA as being a fair mediator for a peace deal. Others have claimed that Donald Trump is an end time Cyrus and his pronouncement will lead to a Third Temple in Jerusalem. Is there ever going to be a peace deal? If so, will Europeans be part of it? Is Donald Trump a 'Cyrus.' Do the Jews require a Third Temple for sacrifices? Dr. Thiel answer those questions and more in this video.
Evangelical support for Donald Trump's Jerusalem policy BBC asked, "Why do US evangelicals support Trump's Jerusalem policy?" BBC provided quotes from some believing it has to do with the 'last days' while others saying that is not the reason. Hal Lindsey's book, 'The Late Great Planet Earth' is one of the sources pointed to. In this video, Dr. Thiel addresses scriptures related to Jerusalem as well as prophetic ones. He goes over the common 'fig tree' interpretation, belief about a 'Third Temple,' and statements about animal sacrifices. He explains biblical statements on those subjects as well as the views of certain modern Jewish organizations. This is a video.
Why is a Jewish Temple in Jerusalem Not Required? Although people like Timothy LaHaye teach a third Jewish temple is required, who is 'the temple of God" in the New Testament? Does the Bible require a rebuilt Jewish Temple? Could the old Temple have been somewhere other than the "Temple Mount"? Here is a related article in the Spanish language ¿Por qué no se requiere un templo judío en Jerusalén? Here is a link to a sermon titled The Temple, Prophecy, and the Work.
Jerusalem: Past, Present, and Future What does the Bible say about Jerusalem and its future? Is Jerusalem going to be divided and eliminated? Is Jesus returning to the area of Jerusalem? There are also two related YouTube videos you can watch: Jerusalem To be divided and eliminated and God's and Satan's Plan for Jerusalem.
Gaza and the Palestinians in Bible Prophecy What does the Bible teach about Gaza and the fate of the Palestinians? Here is a link to a related video: Gaza and Palestine in Prophecy.
Why Terrorism? Is Terrorism Prophesied? What does the Bible teach? Which nations may be affected? Here is a link to a related sermon: Terrorism, Christianity, and Islam.
The 'Peace Deal' of Daniel 9:27 This prophecy could give up to 3 1/2 years advance notice of the coming Great Tribulation. Will most ignore or misunderstand its fulfillment? Here is a link to a related sermon video Daniel 9:27 and the Start of the Great Tribulation.
The Arab and Islamic World In the Bible, History, and Prophecy The Bible discusses the origins of the Arab world and discusses the Middle East in prophecy. What is ahead for the Middle East and those who follow Islam? What about the Imam Mahdi? What lies ahead for Turkey, Iran, and the other non-Arabic Muslims? An item of possibly related interest in the Spanish language would be: Líderes iraníes condenan la hipocresía de Occidente y declaran que ahora es tiempo para prepararse para el Armagedón, la guerra, y el Imán Mahdi.
The Times of the Gentiles Has there been more than one time of the Gentiles? Are we in it now or in the time of Anglo-America? What will the final time of the Gentiles be like? A related sermon is available and is titled: The Times of the Gentiles.
Differences Between Islam and the Continuing Church of God What are some of the main differences? Are there any similarities? A video of related interest is titled: Islam: Any Christian Concerns or Similarities?
Anglo – America in Prophecy & the Lost Tribes of Israel Are the Americans, Canadians, English, Scottish, Welsh, Australians, Anglo-Saxon (non-Dutch) Southern Africans, and New Zealanders descendants of Joseph? Where are the lost ten-tribes of Israel? Who are the lost tribes of Israel? What will happen to Jerusalem and the Jews in Israel? Will God punish the U.S.A., Canada, United Kingdom, and other Anglo-Saxon nations? Why might God allow them to be punished first? Here is a link to the Spanish version of this article: Anglo-América & las Tribus Perdidas de Israel. Information is also in the YouTube sermons titled Where are the Ten Lost Tribes? Why does it matter? and British are the Covenant People.
Will the Anglo-Saxon Nations be Divided and Have People Taken as Slaves? Will the lands of the United States, United Kingdom, Canada, Australia, and New Zealand be divided? What about Jerusalem? What does Bible prophecy teach? Are there non-biblical prophecies that support this idea? Who will divide those lands? Who will end up with the lands and the people? Here is a link to a video titled Will the USA and other Anglo-nations be Divided and Their People Made Slaves? Here is a related item in the Spanish language ¿Serán divididas las naciones anglosajonas?
World War III: Steps in Progress Are there surprising actions going on now that are leading to WWIII? Might a nuclear attack be expected? Does the Bible promise protection to all or only some Christians? How can you be part of those that will be protected? A related video would be Is World War III About to Begin? Can You Escape?
When Will the Great Tribulation Begin? 2018, 2019, or 2020? Can the Great Tribulation begin today? What happens before the Great Tribulation in the "beginning of sorrows"? What happens in the Great Tribulation and the Day of the Lord? Is this the time of the Gentiles? When is the earliest that the Great Tribulation can begin? What is the Day of the Lord? Who are the 144,000? Here is a version of the article in the Spanish language: ¿Puede comenzar la Gran Tribulación en 2018 o 2019? ¿Es el Tiempo de los Gentiles? You can also see the English language sermon videos: The Great Tribulation from the Mount of Olives and Can the Great Tribulation begin before 2020? A shorter video is: Can the Great Tribulation begin in 2018?
The Gospel of the Kingdom of God This free online pdf booklet has answers many questions people have about the Gospel of the Kingdom of God and explains why it is the solution to the issues the world is facing. Here are links to three related sermons: The World's False Gospel, The Gospel of the Kingdom: From the New and Old Testaments, and The Kingdom of God is the Solution.
Donald Trump in Prophecy Prophecy, Donald Trump? Are there prophecies that Donald Trump may fulfill?  Are there any prophecies that he has already helped fulfill?  Is a Donald Trump presidency proving to be apocalyptic?  Two related videos are available: Donald: 'Trump of God' or Apocalyptic? and Donald Trump's Prophetic Presidency.
Trump Presidency Magic 8 Ball or Bible Prophecy? BBC reported that one might as well use a 'Magic Eight-Ball' to try to predict what will happen in the remaining time of Donald Trump's presidency. What is a 'Magic Eight-Ball'? Dr. Thiel not only explains that, but also briefly goes over 10 biblically-based warnings he wrote would happen if Donald Trump were elected that have already began to come to pass. He also goes over something he wrote back in 2008 that the Trump presidency is also helping lead to fulfillment. Should you trust Bible prophecy or not? Dr. Thiel says that Bible prophecy can be trusted, despite the view of skeptics and others that either overlook or despise the Bible. This is a video.
Donald Trump and America's Apocalypse This 188 page book is for people truly interested in prophecies related to Donald Trump and the United States, including learning about several that have already been fulfilled and those that will be fulfilled in the future. The physical book can be purchased at Amazon for $12.99 from the following link: Donald Trump and America's Apocalypse.
Donald Trump and America's Apocalypse-Kindle Edition This electronic version of the 188 page print edition is available for only US$3.99. And you do not need an actual Kindle device to read it. Why? Amazon will allow you to download it to almost any device: Please click HERE to download one of Amazon s Free Reader Apps. After you go to for your free Kindle reader and then go to Donald Trump and America's Apocalypse-Kindle Edition.