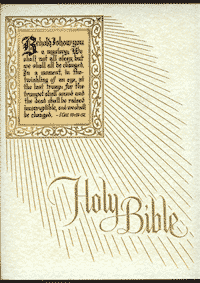 VS.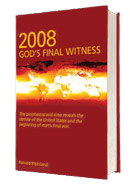 Ronald Weinland Says His Books and His Interpretations of the Bible Are What He Wants Potential Supporters to Study. The COGwriter Site Instead Urges Those Interested in Him and End-Time Prophecies to Spend More Time Checking His Writings with the Bible.
Yesterday, I noticed that an anti-COG site posted the following about Ronald Weinland:
Ronald Weinland is being investigated by the Criminal Investigation Division (CID) of the Internal Revenue Service. They are looking into his taxes beginning with tax year 2004 and including all of years since. An investigation by the IRS CID should not be confused with a more common taxpayer audit.
The IRS CID is described:
"The Criminal Investigation Division (CID) is the IRS police department. With the help of the court system, CID puts people in jail. They don't wear uniforms like police, but they carry gold badges and guns like police. If somebody says they are from CID of the IRS, you or somebody you know is under criminal investigation and may go to jail." (source: Ronald Weinland's Personal Great Tribulation)
I refrained from posting anything about this until I could investigate further. And while I do not in any way endorse much of what is at this anti-COG site, Mike from the above site sent me many documents (that I received today) that certainly look real–and I do appreciate his cooperation on this matter.
Having seen those documents, it seems that the IRS is conducting some type of a criminal investigation of Ronald Weinland (to see them yourself, you can go to Ron Weinland's Armageddon with the IRS).
Of course, just being audited by the IRS, including the criminal portion may or may not be significant as (from what I read in other sources) the IRS is deciding to use their criminal arm more and more even when it is uncalled for–especially for Americans who tend to go overseas somewhat frequently–which Ronald Weinland does (and that of itself is not criminal nor should it be discouraged).

But this audit does suggest another possible problem for Ronald Weinland.
But even if he has no real problem with the I.R.S. (and presuming he will be cleared, he would not), the fact is that Ronald Weinland is not God's prophet and is a false leader that should not be listened to. My concerns about him have always been primarily theological.
Two articles of possibly related interest may include:
Concerns About Ronald Weinland's Church of God-Preparing for the Kingdom of God Ronald Weinland falsely claims to be one of the two witnesses God is raising up and that the end will come in 2008. Is he a false prophet? He has at least one other view that suggests that he is not part of the COG.
Why Be Concerned About False and Heretical Leaders? There have been many false leaders–and Ronald Weinland is one of them–here is some of why you should be concerned about them.