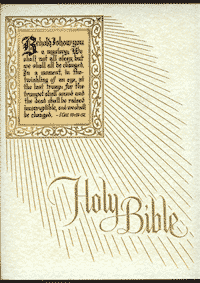 Notice the following news item:
Pentecost Festival to let London know the church is alive
Christian Today – April 10, 2008
The church is about to leave the building and fill London with worship, praise and celebration for the first ever Pentecost Festival to be held in the capital from 9 – 11 May 2008.
Spread across many central London boroughs, Pentecost Festival will play host to unique events and experiences organised and presented by the body of Christ. It aims to be a celebration of Jesus in the capital and demonstrate that the church is alive and visible in London. http://www.christiantoday.com/article/pentecost.festival.to.let.london.know.the.church.is.alive/17875.htm
It is nice that some group is trying to observe Pentecost–a day that Jesus and His disciples observed both before and AFTER His resurrection.
Yet, also notice what some Catholics teach:
Q. When Is Pentecost Sunday 2008?
From Scott P. Richert,
Your Guide to Catholicism…
Pentecost Sunday, which marks the end of the Easter season in the Christian calendar, celebrates the descent of the Holy Spirit on the Apostles.
A. Pentecost falls on Sunday, May 11, 2008.
However, because most Protestants and Catholics do not know when Passover was, they fail to count to the 50th day (Pentecost means 50th), thus have missed it by about a month. The 50 days begins the Sunday after the first day of unleavened bread (which comes one day after Passover).
Basically they misunderstand the date because Emperor Constantine declared:
"Let us then have nothing in common with the detestable Jewish crowd; for we have received from our Saviour a different way" (Eusebius' Life of Constantine, Book III chapter 18),
Basically because of antisemitism, mainstream churches observe Easter Sunday (as a version of Passover for the Catholics and Orthodox) intentionally on a different day than early Christians like the Apostle John and Polycarp did (please see Passover and the Early Church), thus they often do not observe Pentecost on the right day.
Passover occurred after sunset, April 18th, 2008. Pentecost this year will be June 8th, 2008.
Those interested in the truth about Pentecost, may wish to read the article Pentecost: Is it more than Acts 2?
Also consider: Pentecost Quiz This is a Pentecost quiz based upon the Old and New Testaments in the Bible.