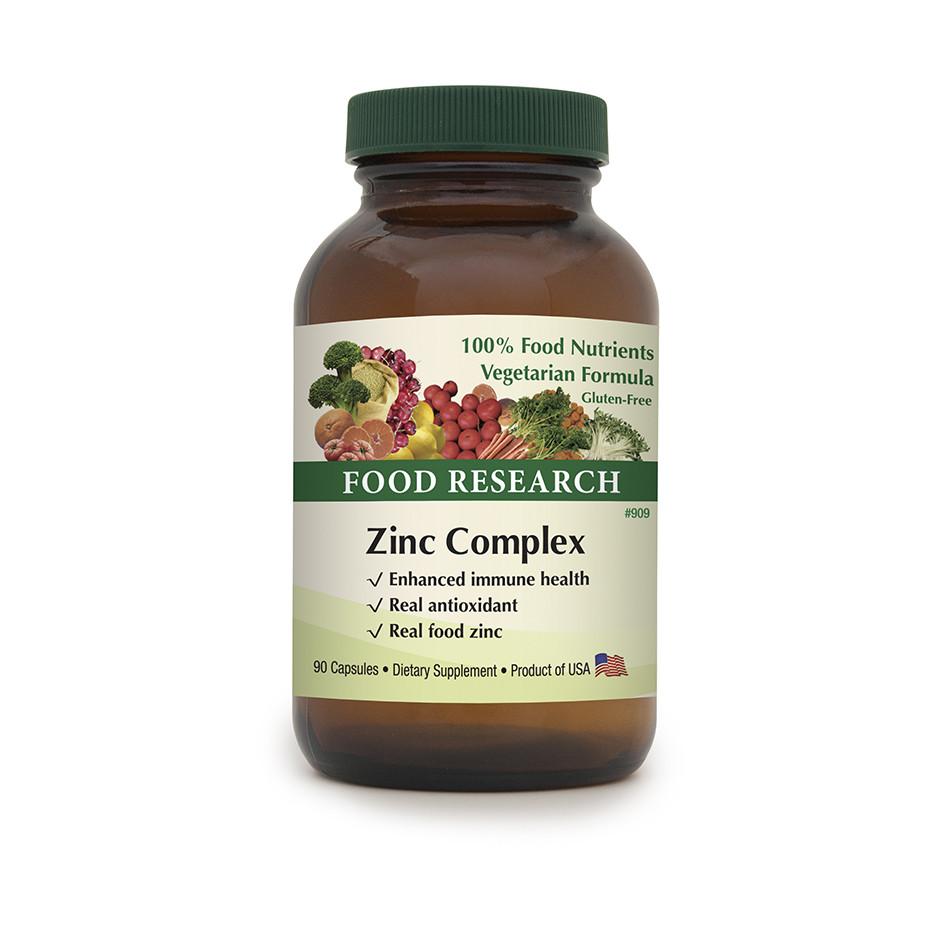 Notice the following:
Trump says he is taking hydroxychloroquine though health experts question its effectiveness

May 19, 2020

President Donald Trump claimed Monday he is taking daily doses of hydroxychloroquine, a drug he's long touted as a potential coronavirus cure even as medical experts and the US Food and Drug Administration question its efficacy and warn of potentially harmful side effects. https://www.cnn.com/2020/05/18/politics/donald-trump-hydroxychloroquine-coronavirus/index.html
Despite risks, Trump says he's taking hydroxychloroquine

May 19, 2020

WASHINGTON (AP) — President Donald Trump said he is taking a malaria drug to protect against the coronavirus, despite warnings from his own government that it should only be administered for COVID-19 in a hospital or research setting due to potentially fatal side effects.

Trump told reporters Monday he has been taking the drug, hydroxychloroquine, and a zinc supplement daily "for about a week and a half now."

Trump has spent weeks pushing hydroxychloroquine as a potential cure or prophylaxis for COVID-19 against the cautionary advice of many of his administration's top medical professionals. The drug has the potential to cause significant side effects in some patients and has not been shown to combat the new coronavirus. …

Senate Democratic leader Chuck Schumer called Trump's remarks "dangerous."

"Maybe he's really not taking it because the president lies about things characteristically," Schumer said on MSNBC. He added: "I don't know whether he is taking it or not. I know him saying he is taking it, whether he is or not, is reckless, reckless, reckless." https://apnews.com/6c49ebd33c591eb365b8c451058a0931

Trump Says He's Taking Hydroxychloroquine to Prevent Catching Coronavirus

May 18, 2020

The president explained that he is combining a hydroxychloroquine pill daily with zinc and regularly tests negative for COVID-19.

The drug significantly increases the risk of death for certain patients and has not yet been found effective in treating coronavirus patients in any sizable scientific study, including clinical trials.

The Food and Drug Administration last month issued a warning that hydroxychloroquine should only be dispensed in hospitals because it could cause heart rhythm problems.

There is also no evidence that taking the drug can prevent people from being infected by the novel coronavirus.

"I'm not going to get hurt by it," Trump asserted. "It's been around for 40 years — for malaria, for lupus, for other things. I take it. Frontline workers take it. A lot of doctors take it."

The president said he had asked the White House physician to prescribe the drug for him.

"I've been taking it for the last week and a half. A pill every day," Trump told surprised reporters who had gathered for the president's roundtable event with restaurant operators. Trump said he has experienced "zero symptoms" from taking the medication, known for its anti-parasitic and immunosuppressive properties. https://www.voanews.com/covid-19-pandemic/trump-says-hes-taking-hydroxychloroquine-prevent-catching-coronavirus
Having gone through several articles from the mainstream media today, none were supportive of what Donald Trump was doing. None of those I saw bothered to mention the science behind what Donald Trump is doing either. Instead they promoted ridicule and fear.
The mainstream could have easily found out that a study that came out back in 2014 showed that chloroquine increased the amount of zinc getting into cells (see Chloroquine is a zinc ionophore.). The mainstream could have also found a paper that came out this month had the following related to hydroxychloroquine and zinc:
Does

zinc

supplementation enhance the clinical efficacy of

chloroquine

/hydroxychloroquine to win today's battle against COVID-19?

The antimalarial drug chloroquine (CQ) and its metabolite hydroxychloroquine (HCQ) are currently being tested in several clinical studies as potential candidates to limit SARS-CoV-2-mediated morbidity and mortality. CQ and HCQ (CQ/HCQ) inhibit pH-dependent steps of SARS-CoV-2 replication by increasing pH in intracellular vesicles and interfere with virus particle delivery into host cells. Besides direct antiviral effects, CQ/HCQ specifically target extracellular zinc to intracellular lysosomes where it interferes with RNA-dependent RNA polymerase activity and coronavirus replication. As zinc deficiency frequently occurs in elderly patients and in those with cardiovascular disease, chronic pulmonary disease, or diabetes, we hypothesize that CQ/HCQ plus zinc supplementation may be more effective in reducing COVID-19 morbidity and mortality than CQ or HCQ in monotherapy. Therefore, CQ/HCQ in combination with zinc should be considered as additional study arm for COVID-19 clinical trials. https://www.ncbi.nlm.nih.gov/pubmed/32408070
The mainstream media could have reported that or other studies, but instead chose ridicule and fear promotion.
It is not that I am advocating chloroquine, but I do believe that science supports taking zinc, and for some substances that can enhance its absorption. In my own case, I take food zinc along with a food grade methylene blue product to enhance cellular absorption. This does not mean that I cannot get COVID-19, but I most certainly am not afraid of it. I also take food vitamin C, food selenium, food vitamin D, other 100% food nutrients, and nattokinase as part of my regular routine.
As far as zinc goes, here is something I posted on Facebook (which is a media I do not use much) at my company's page:
"Zn(2+) inhibits coronavirus and arterivirus RNA polymerase activity in vitro and zinc ionophores block the replication of these viruses in cell culture."

So says the titled of a MEDLine published study (PLoS Pathog. 2010 Nov 4;6(11); https://www.ncbi.nlm.nih.gov/pmc/articles/PMC2973827/) that I saw in a link that someone forwarded to me today.

Here is the abstract from that paper:

"Abstract

Increasing the intracellular Zn(2+) concentration with zinc-ionophores like pyrithione (PT) can efficiently impair the replication of a variety of RNA viruses, including poliovirus and influenza virus. For some viruses this effect has been attributed to interference with viral polyprotein processing. In this study we demonstrate that the combination of Zn(2+) and PT at low concentrations (2 µM Zn(2+) and 2 µM PT) inhibits the replication of SARS-coronavirus (SARS-CoV) and equine arteritis virus (EAV) in cell culture. The RNA synthesis of these two distantly related nidoviruses is catalyzed by an RNA-dependent RNA polymerase (RdRp), which is the core enzyme of their multiprotein replication and transcription complex (RTC). Using an activity assay for RTCs isolated from cells infected with SARS-CoV or EAV–thus eliminating the need for PT to transport Zn(2+) across the plasma membrane–we show that Zn(2+) efficiently inhibits the RNA-synthesizing activity of the RTCs of both viruses. Enzymatic studies using recombinant RdRps (SARS-CoV nsp12 and EAV nsp9) purified from E. coli subsequently revealed that Zn(2+) directly inhibited the in vitro activity of both nidovirus polymerases. More specifically, Zn(2+) was found to block the initiation step of EAV RNA synthesis, whereas in the case of the SARS-CoV RdRp elongation was inhibited and template binding reduced. By chelating Zn(2+) with MgEDTA, the inhibitory effect of the divalent cation could be reversed, which provides a novel experimental tool for in vitro studies of the molecular details of nidovirus replication and transcription."

Now, that study DID NOT involve the novel coronavirus called COVID-19 as it was not known to exist then. But the paper was of interest.

Anyway, one problem people have with supplemental zinc is that it does not enter the cytoplasm of the cell very well.

Though inorganic mineral salt forms are often used in supplements, researchers acknowledge that organic zinc is better absorbed than inorganic zinc [Shils ME, Olson JA, Shike M. Modern Nutrition in Health and Disease, 8th ed. Lea & Febiger, Phil.,1994; Cunnane SC. Zinc: Clinical and Biochemical Significance. CRC Press, Boca Raton (FL), 1988).

Zinc itself is generally found in the human body attached to a peptide (Ibid). It is often attached to albumin [1,2] or alpha2-macroglobulin or exists as part of one of the many zinc metalloenzymes (Ibid). Zinc is not naturally found in the body in forms such as zinc citrate, zinc chloride, or zinc picolinate. Generally speaking, these two-word descriptions indicate a mineral salt (rock) and not zinc as is found in food.

Nutritional yeast is an excellent source of zinc because, "fermenting organisms produce phytases that break down phytate and increase the amount of absorbable zinc" (Shils ME, et al. Modern Nutrition in Health and Disease, 10th ed. Lippincott Williams & Wilkins, Balt., 2006:273). Nutritional yeast also contains certain amino acids (Leavening agents, yeast, baker's, compressed. USDA National Nutrient Database for Standard Reference, Release 18, 2005) that enhance the absorption of zinc (Shils, p. 273).

Zinc in yeast-containing foods is better absorbed and is a better form for humans than inorganic forms (Andlid TA, Veide J, Sandberg AS. Metabolism of extracellular inositol hexaphosphate (phytate) by Saccharomyces cerevisiae. Int J. Food Microbiology. 2004;97(2):157-169; King JC, Cousins RJ. Zinc. In Modern Nutrition in Health and Disease, 10th ed. Lipponcott Williams & Wilkins, Phil., 2005:271-285).

Since diabetics seem to need zinc, but their deficiencies are refractory to zinc salts (Cunningham JJ. Micronutrients as nutriceutical interventions in diabetes mellitus. J Am Coll Nutr. 1998;17(1):7-10), food forms of zinc should also be a better choice for absorption for this population.

Zinc in foods appears to have a smaller particle size than that which is found in inorganic mineral salts. Nutrition scientists understand that smaller particle size improves bioavailability; the main point of digestion is to get food particles small enough to be absorbed by intestinal villi (Shils; Whitney EN, Hamilton EMN. Understanding Nutrition, 4th ed. West Publishing, NY, 1987). This may partially explain why food zinc is superior to zinc found in inorganic mineral salts. Most zinc is absorbed in the small intestine, with the majority of it believed to be absorbed in the jejunum; only small amounts are believed to be absorbed in the stomach or large intestine.

High zinc-containing foods include pumpkin seeds, forms of yeast (S. cerevisiae), wheat bran, beef, miso, spinach, mushrooms, alfalfa sprouts, brewer's yeast, turkey, lamb, bean sprouts, tofu, and to a lesser degree in whole wheat bread (Whitney).

Studies led by Dr. J. Vinson of the University of Scranton (PA) indicate that food zinc (as found in specially grown S. cerevisiae) appears to be 1.72-1.75 times more absorbed in the blood than zinc sulfate (1.71 times more than zinc chelate; 6.46 times more than zinc gluconate; 3.11 times more than zinc orotate) and 1.75-1.87 times more retained in the liver than zinc sulfate and is 1.45 times more than zinc amino acid chelate; 3.68 times more than zinc gluconate; 1.50 times more than zinc orotate (Vinson J, Bose P, Lemoine L, Hsiao KH. Bioavailability studies. In Nutrient Availability: Chemical and Biological Aspects. Royal Society of Chemistry, Cambridge (UK) 1989:125-127; Vinson JA, Bose P. Comparison of bio-availability of trace elements in inorganic salts, amino acid chelates, and yeast. Mineral Elements 80, Proceedings II, Helsinki, Dec 9-11, 1981; Vinson J. Rat zinc bioavailability study. University of Scranton, Scranton; Note: Some of these studies may not conform to peer review standards. Therefore, the results are not conclusive. Professionals can, and often do, come to different conclusions when reviewing scientific data. None of these statements have been reviewed by the FDA.).

Anyway, for better absorption, I have long taken food zinc (from pumpkin seeds and specially grown S. cerevisiae) as a supplement–and currently still do.
Governments around the world, including the USA, have been loath to tell the public that they can do more than hide and wash to help themselves with COVID-19–that is a disgrace that should shame most public health officials (there are a few that have had the integrity to tell some scientific facts about nutrients that can help, like zinc, vitamin C, vitamin D, etc.).
Here is something I posted a couple of days ago at my company's Facebook page related to vitamin D:
'Vitamin D Determines Severity in COVID-19: Researchers Urge Government to Change Advice'

Saw the above headline today. I have been urging the government to change its advice related to nutrition and the novel coronavirus for some time.

Facebook posts here have covered vitamin C and zinc. Plus, because of the involvement in blood clots and COVID-19 deaths, nattokinase is something that many who get COVID-19 should consider taking.

Anyway, the vitamin D article (https://scitechdaily.com/vitamin-d-determines-severity-in-…/) had the following:

"Researchers from Trinity College Dublin are calling on the government in Ireland to change recommendations for vitamin D supplements.

"A new publication from Dr. Eamon Laird and Professor Rose Anne Kenny, School of Medicine, and the Irish Longitudinal Study on Ageing (TILDA), in collaboration with Professor Jon Rhodes at University of Liverpool, highlights the association between vitamin D levels and mortality from COVID-19.

"The authors of the article, just published in the Irish Medical Journal, analyzed all European adult population studies, completed since 1999, which measured vitamin D and compared vitamin D and death rates from COVID-19.

"The correlation between low vitamin D levels and death from COVID-19 is statistically significant.

"The authors propose that, whereas optimizing vitamin D levels will certainly benefit bone and muscle health, the data suggests that it is also likely to reduce serious COVID-19 complications. This may be because vitamin D is important in regulation and suppression of the inflammatory cytokine response, which causes the severe consequences of COVID-19 and 'acute respiratory distress syndrome' associated with ventilation and death."

Instead of mainly using fear and fear tactics, governments should encourage people to boost their innate immunity. This can be done by encouraging people to increase their consumption of fruits and vegetables high in vitamin C, foods high in zinc, and getting, when appropriate, sunlight exposure to increase vitamin D levels.

In my case, in addition to all of the preceding, I take also take 100% food nutrient supplements high in vitamin C, Zinc, Vitamin D, selenium, and other nutrients which I believe supports a health immune system.
Here is something I posted a couple of weeks ago at my company's Facebook page related to vitamin C:
Cristina Cuomo says Vitamin C essential in her fight against COVID-19

Saw an article today (https://www.aol.com/…/cristina-cuomo-shares-her-t…/24046959/) where the wife of CNN's Chris Cuomo discussed her experience battling the coronavirus.

The article stated that the mother of three has been about following a naturopathic route toward recovery, and shared some of the things that have helped her, both physically and emotionally, during her illness and in everyday life.

"Of course the 6,000 milligrams of Vitamin C a day, I think, is mandatory," she shared. "Whether you're sick or you're healthy, you should be taking Vitamin C, Vitamin B, Vitamin D, Zync… every day."

The article also stated, "she's been so focused on maintaining a heath regimen based around whole foods, vitamins, deep breathing and well-rounded nutrition."

Yes, but for optimal health WHOLE FOOD Vitamins (and Minerals) are better.

Anyway, I have made posts related to COVID-19 Zinc and Vitamin C that others may wish to look at.

Let me also add that FOOD Vitamin C, FOOD Zinc, FOOD Vitamin D, and FOOD B Vitamins are superior (see Natural Vitamins May Be Superior to Synthetic Ones. Medical Hypotheses, 2000; 55(6):461-469) to what Mrs. Cuomo seems to have been taking.

So, while I am glad she promoted naturopathic and nutritional interventions, it would be better if she went truly naturopathic and focused on 100% Food nutrients.
People should be encouraged to eat more fruits and vegetables high in Vitamin C.
So, yes, I  believe that people can support their innate immunity with properly advised 100% food nutrients.
Sadly, instead of focusing on how people can improve their health and strengthen their immune systems, we are seeing fear, ridicule, and the expansion of government control over people's lives as the official means repeatedly pushed by the mainstream media to deal with aspects of the coronavirus.
To the most faithful, Jesus said:
32 Do not fear, little flock, for it is your Father's good pleasure to give you the kingdom. (Luke 12:32)
And that is the case. That scripture is also referenced on the 'logo' of the Continuing Church of God: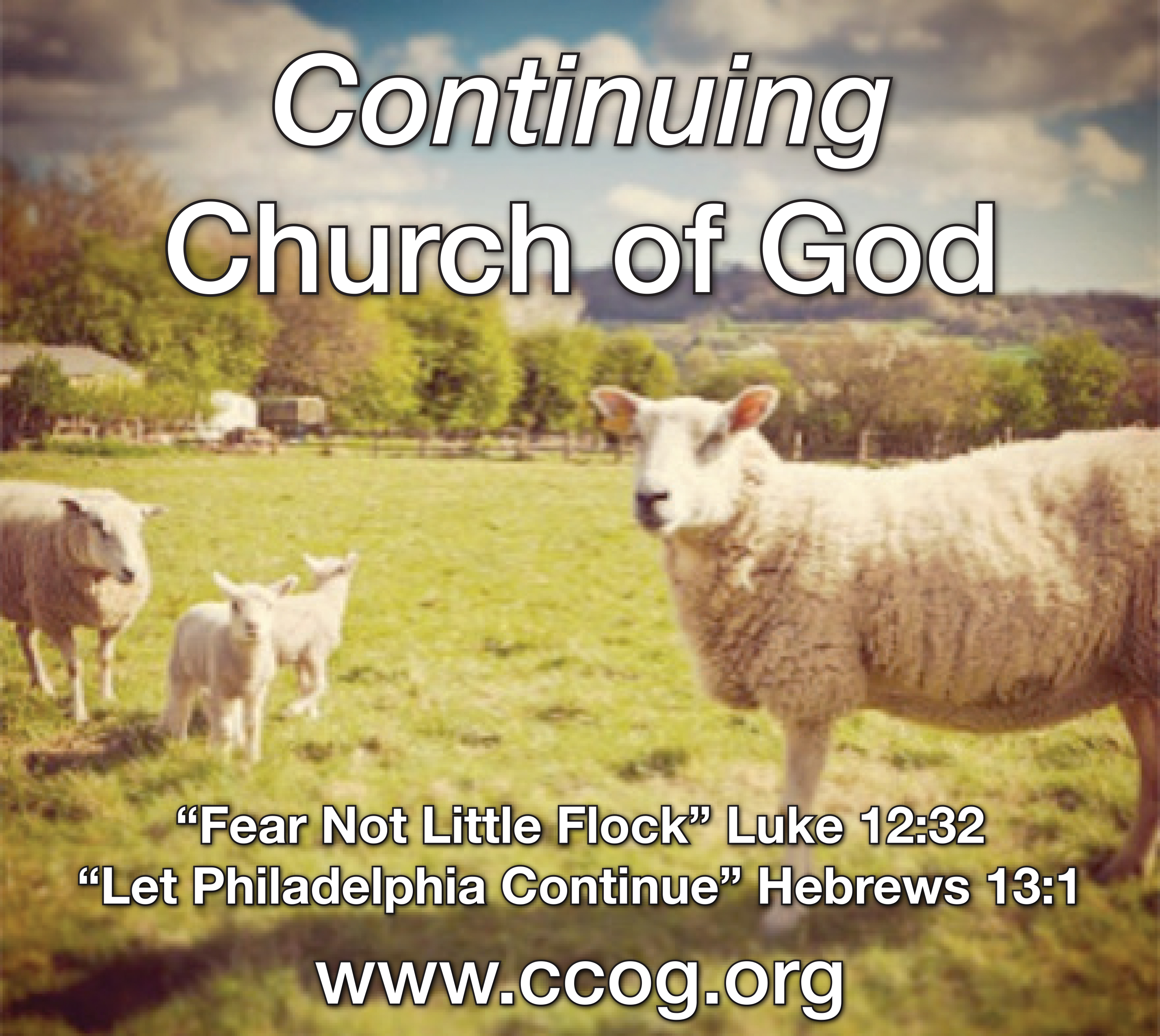 Related to dealing with fear, the Continuing Church of God recently put out the following sermon on its ContinuingCOG channel:
Billions of people are afraid for many reasons, including COVID-19. Are any fears good? Are there mindless fears and phobias? Can autosuggestion be deceptive? Can you deal with mental torment? What are some causes of bad dreams (nightmares)? Does Satan try to exploit fears through his lies? Can the weak become strong? Were Christ's disciples ever fearful? Are there biblical ways to deal with fear? What about spiritual fear and the 'fear of God'? The late evangelists Dr. Herman Hoeh had an article published in 1955 titled 'How to Conquer Your Fears?' What are eight steps from the Apostle Peter? What did Jesus teach about worry? Are most Christians Philadelphian? What did Jesus teach about fear? What is the ultimate biblical fate for cowards? Here a the list of ten steps to help rid yourself of fear: 1. "Whatever things are true, whatever things are noble, whatever things are just, whatever things are pure, whatever things are lovely, whatever things are of good report, if there is any virtue and if there is anything praiseworthy — meditate on these things" (Philippians 4:8). Changing your mental focus will help you push out fear. 2. Develop faith. "Faith comes by hearing, and hearing by the word of God" (Romans 10:17). 3. Add virtue to your faith in the power of God. You cannot hide your sins from God (cf. Psalm 90:8). 4. Add to virtue knowledge. Study the word of God, study CCOG literature, pay attention to sermons (ContinuingCOG YouTube sermon channel) and sermonettes (BibleNewsProphecy YouTube sermonette channel). 5. Add self-control to knowledge. Resist Satan and his hopes that you will walk by sight instead of faith. 6. Add patience to self-control. You may have to go through many tests and trials to build patience, but as you get through the tests and trials you should have the faith to recognize that God got you through them and that you do not need to fear. 7. Add godliness to patience. 8. Add to patience, brotherly kindness. "Let Philadelphia continue" (Hebrews 13:1). 9. Add to brotherly kindness, love. 10. Be courageous. "He who has begun a good work in you will complete it until the day of Jesus Christ" (Philippians 1:6). This is how YOU can conquer your fears and worries! Ask God for help to carry out His ten-fold plan to attain real peace of mind. Then there is also prayer and fasting. Yes, through God's help you can rid yourself of fear. This sermon by Dr. Thiel covers these topics and more.
Here is a link to the sermon: Ten Plus Steps to Rid Yourself of Fear.
While many are promoting fear and often hypocrisy, Christians are not to live in fear.
We live in hope. Notice the following:
13 Therefore gird up the loins of your mind, be sober, and rest your hope fully upon the grace that is to be brought to you at the revelation of Jesus Christ; 14 as obedient children, not conforming yourselves to the former lusts, as in your ignorance; 15 but as He who called you is holy, you also be holy in all your conduct, 16 because it is written, "Be holy, for I am holy."

17 And if you call on the Father, who without partiality judges according to each one's work, conduct yourselves throughout the time of your stay here in fear; 18 knowing that you were not redeemed with corruptible things, like silver or gold, from your aimless conduct received by tradition from your fathers, 19 but with the precious blood of Christ, as of a lamb without blemish and without spot. 20 He indeed was foreordained before the foundation of the world, but was manifest in these last times for you 21 who through Him believe in God, who raised Him from the dead and gave Him glory, so that your faith and hope are in God.  (1 Peter 1:13-21)
Note that quote, "Be holy, for I am holy," comes from Leviticus 11:44-45. Leviticus 11 lists animals humans can and cannot eat for meat (see also The New Testament Church, History, and Unclean Meats). If that had been obeyed, it is unlikely we would have had a COVID-19 crisis.
Christians have hope and live as God instructs:
11 For the grace of God that brings salvation has appeared to all men, 12 teaching us that, denying ungodliness and worldly lusts, we should live soberly, righteously, and godly in the present age, 13 looking for the blessed hope and glorious appearing of our great God and Savior Jesus Christ, 14 who gave Himself for us, that He might redeem us from every lawless deed and purify for Himself His own special people, zealous for good works. (Titus 2:11-14)
Christians place confidence in Jesus and the coming Kingdom of God.
But there are physical things we can do as well. Those who can should be encouraged to exercise (1 Timothy 4:8), "eat what is good" (Isaiah 55:2), periodically fast (cf. Mark 2:20), get proper sunlight exposure (helps convert cholesterol into vitamin D), pray (cf. Luke 21:36), avoid biblically unclean meats (see The New Testament Church, History, and Unclean Meats), and for more physical help, take appropriate competently recommended supplements.
Anyway, there is science behind Donald Trump taking zinc and even some for his decision to take hydroxychloroquine. But he should also consider dietary and other changes.
Some items of possibly related interest may include:
Ten Steps to Rid Yourself of Fear This is a vastly expanded version of a shorter article by the late Dr. Herman Hoeh on getting past fear. Here is a link to a related sermon: Ten Plus Steps to Rid Yourself of Fear.
Christian courage vs. cowardice As you courageous? What biblically is cowardice? Do YOU really understand this? Two sermons related to this article are available and are titled Courage and Cowardice and Cowardice and Overcoming Fear. A Spanish language article is also available: Valor Cristiano vs Cobardía.
The New Testament Church, History, and Unclean Meats Are foods considered to have been unclean in the Old Testament considered to be food in the New Testament? This article discusses this from the perspective of the New Testament. It also has a list of clean and unclean animals. It also answers the question, is pork healthy or is pork dangerous? There is also a sermon-length video on this: Christians and Unclean Meats; a short video is also available: Did Jesus declare all animal flesh food?
Fourth Horseman of the Apocalypse What is the pale horse of death and pestilences? What will it bring and when? Here is a link to a related sermon: Fourth Horseman, COVID, and the Rise of the Beast of Revelation. Some shorter related videos may include Amphibian Apocalypse: Threat to Humans? and Zombie Deer Disease is Here! Are the 10 Plagues on Egypt Coming? Here is a version of the article in Spanish: El cuarto jinete de Apocalipsis, el caballo pálido de muerte y pestilencia.
COVID 19 is NOT the End, but could it be TEOTWAWKI? The novel coronavirus called COVID-19 is wreaking havoc around the world. Many states of the USA as well as countries in Europe are on lockdown with shelter in place /shelter in residence requirements. In France, a form is required when you are not at your house. In Spain, drones are being used to warn people who are outside to got back to their homes–does that bring up feelings of 'Big Brother'? Italy, France, and other areas are using police and/or military force to encourage people to stay inside. According to the Bible could this be the end? If not, what has to happen first? Have the second and third of the four horsemen of the Apocalypse started their ride? Could COVID-19 be the fourth horseman? Why or why not? Could we be seeing The End of the World as We Know It (TEOTWAWKI) like the R.E.M.'s 1987 single song discussed? Do Christians need to fear? What did Jesus teach? What did the Psalmist teach? This is a video. Here is a link to a version in the Spanish language: Corona 19 no es el final PERO es el TEOTWAWKI.
COVID-19 Leading to 666? The novel coronavirus of Wuhan, China fame, is now called COVID-19. It has also been called the 'Coronapocalypse.' Does COVID-19 have any prophetic ramifications? What did Jesus teach about pestilences and sorrows in the Olivet prophecy in Matthew 24? Could COVID-19 be the ride of the fourth horseman of the Apocalypse? Why was this type of disease expected according to the O. Here is a link to a version in the Spanish language: ld Testament prophecies in Deuteronomy and Leviticus? What has the US Centers for Disease Control warned about? What has the CDC reported about the flu? Were there lessons about fear and infections in the 2011 movie 'Contagion'? Because of COVID-19, the World Health Organization (WHO), nation of Iran, and certain French locations are telling people not to use cash, but instead electronic forms of payment. The US Federal Reserve is now quarantining money repatriated from Asia to reduce the potential spread of the coronavirus on US currency bills. Is COVID-19 worse than we have been told or could this all be a 'false flag' event to encourage people to move towards a cashless society? If the thousands of deaths associated with COVID-19 are pushing parts of the world towards cashlessness, how much more likely will the ride of the fourth horseman and over a billion human deaths motivate people to move to making electronic payments that can be monitored? The Bible tells of a soon coming society that controls buying and selling to force allegiance to a coming European Beast power, known as 666 (Revelation 13:16-18). Does the 'great tribulation' begin before ride of the fourth horseman or with the opening of the fifth seal of Revelation 6? Do the words of Jesus helps us better understand the sequence of the four horsemen of the Apocalypse and the start of the Great Tribulation? Will the ride of the fourth horseman help lead to the rise of 666? Is that ride very close? Dr. Thiel addresses these issues and more in this video. Here is a link to a version in the Spanish language: El COVID-19 ¿Conduce al 666?
Biological Warfare and Prophecy Is biological warfare possible? Was it prophesied? Scientists have long warned that pathogenic organisms like the coronavirus could be weaponized. Furthermore, back in 2017, there were concerns that the biological research facility being constructed in Wuhan, China was risky and that a coronavirus from it could be released. On January 25, 2020, China's President Xi Jinping publicly stated that the situation with the Wuhan-related strain of the coronavirus was grave. Did Church of God writers like the late evangelist Raymond McNair warn that engineered viruses (the "Doomsday bug") were consistent with prophecies from Jesus? Did a warning from CCOG leader Bob Thiel warn about risks of genetically-modified (GMO) mosquitoes come to pass? Could human research and/or the consumption of biblically-unclean animals such as bats and snakes be a factor in current outbreaks or coming future pestilences? What about famines? How devastating have pestilences been? How devastating are the prophesied ones going to be? Dr. Thiel addresses these issues and more in this video.
Physical Preparation Scriptures for Christians. We all know the Bible prophecies famines. Should we do something? Here is a version in the Spanish language Escrituras sobre Preparación física para los Cristianos. Here is a link to a related sermon: Physical preparedness for Christians.
Four Horsemen of the Apocalypse What do each of the four horseman of the Apocalypse represent? Have they began their ride? Did Jesus discuss the any of this? Might their rides coincide with the "beginning of sorrows? Do they start their ride prior to the Great Tribulation? Did Nostradamus or any other 'private prophets' write predictions that may mislead people so that they may not understand the truth of one or more of the four horseman? There is also a related YouTube video titled The Four Horsemen of the Apocalypse.
Sweden going to '666' cashlessness? Sweden continues to reduce the amount of currency notes and coins in circulation as more and more Swedes turn to digital forms of payments. Even 'farmers' markets' take debit and credit cards. Will this eliminate crime or lead to the rise of the Beast and Antichrist power? Could what is happening in Sweden be a prelude to the control of buying and selling that Revelation 13:16-18 associates with 666? Dr. Thiel addresses these issues from Stockholm, Sweden.
Blockchain, Karl Guttenberg, and 666. American Express just announced a deal with Ripple related to using its blockchain technology. No longer confined to Bitcoin, blockchain technology is moving towards the mainstream. Former German Economic and later Defense Minister, Karl-Theodor zu Guttenberg has long been an adviser to Ripple and has plans for internationally-expanding the use of blockchain money. Jim Rickards, Doug Casey, and others have expressed concerns that blockchain money will give governments too much control over buying and selling. Could any of this be related to biblical prophecies in the Books of Daniel and Revelation? Could any of this help fulfill the prophecies related to buying and selling and 666 in Revelation 13? Dr. Thiel addresses these issues and more in this video. A related written article is also available: Amex launches blockchain-based business payments using Ripple: Prelude to the Beast and 666?
The End of US Dollar Dominance Is the USA losing its economic status? What about the petro-gold-yuan? A related video is also available: US Dollar being challenged by Gold-Petro-Yuan.
USA in Prophecy: The Strongest Fortresses Can you point to scriptures, like Daniel 11:39, that point to the USA in the 21st century? This article does. Two related sermon are available: Identifying the USA and its Destruction in Prophecy and Do these 7 prophesies point to the end of the USA?
Who is the King of the West? Why is there no Final End-Time King of the West in Bible Prophecy? Is the United States the King of the West? Here is a version in the Spanish language: ¿Quién es el Rey del Occidente? ¿Por qué no hay un Rey del Occidente en la profecía del tiempo del fin? A related sermon is also available: The Bible, the USA, and the King of the West.
Donald Trump in Prophecy Prophecy, Donald Trump? Are there prophecies that Donald Trump may fulfill? Are there any prophecies that he has already helped fulfill? Is a Donald Trump presidency proving to be apocalyptic? Two related videos are available: Donald: 'Trump of God' or Apocalyptic? and Donald Trump's Prophetic Presidency.
Trump Presidency Magic 8 Ball or Bible Prophecy? BBC reported that one might as well use a 'Magic Eight-Ball' to try to predict what will happen in the remaining time of Donald Trump's presidency. What is a 'Magic Eight-Ball'? Dr. Thiel not only explains that, but also briefly goes over 10 biblically-based warnings he wrote would happen if Donald Trump were elected that have already began to come to pass. He also goes over something he wrote back in 2008 that the Trump presidency is also helping lead to fulfillment. Should you trust Bible prophecy or not? Dr. Thiel says that Bible prophecy can be trusted, despite the view of skeptics and others that either overlook or despise the Bible. This is a video.
Donald Trump and America's Apocalypse This 188 page book is for people truly interested in prophecies related to Donald Trump and the United States, including learning about several that have already been fulfilled and those that will be fulfilled in the future. The physical book can be purchased at Amazon for $12.99 from the following link: Donald Trump and America's Apocalypse.
Donald Trump and America's Apocalypse-Kindle Edition This electronic version of the 188 page print edition is available for only US$3.99. And you do not need an actual Kindle device to read it. Why? Amazon will allow you to download it to almost any device: Please click HERE to download one of Amazon s Free Reader Apps. After you go to for your free Kindle reader and then go to Donald Trump and America's Apocalypse-Kindle Edition.
Anglo – America in Prophecy & the Lost Tribes of Israel Are the Americans, Canadians, English, Scottish, Welsh, Australians, Anglo-Saxon (non-Dutch) Southern Africans, and New Zealanders descendants of Joseph? Where are the lost ten-tribes of Israel? Who are the lost tribes of Israel? What will happen to Jerusalem and the Jews in Israel? Will God punish the U.S.A., Canada, United Kingdom, and other Anglo-Saxon nations? Why might God allow them to be punished first? Here is a link to the Spanish version of this article: Anglo-América & las Tribus Perdidas de Israel. Information is also in the YouTube sermons titled Where are the Ten Lost Tribes? Why does it matter? and British are the Covenant People. A short YouTube of prophetic interest may be: Are Chinese threats against Australia for real?
Will the Anglo-Saxon-Celtic Nations be Divided and Have People Taken as Slaves? Will the lands of the United States, United Kingdom, Canada, Australia, and New Zealand be divided? What about Jerusalem? What does Bible prophecy teach? Are there non-biblical prophecies that support this idea? Who will divide those lands? Who will end up with the lands and the people? Here is a link to a video titled Will the USA and other Anglo-nations be Divided and Their People Made Slaves? Here is a related item in the Spanish language ¿Serán divididas las naciones anglosajonas?
The Gospel of the Kingdom of God This free online pdf booklet has answers many questions people have about the Gospel of the Kingdom of God and explains why it is the solution to the issues the world is facing. Here are links to three related sermons: The World's False Gospel, The Gospel of the Kingdom: From the New and Old Testaments, and The Kingdom of God is the Solution.
Brexit Happened: Now What? At 11:00 pm January 31, 2020, the United Kingdom formally left the European Union. Many celebrated, while many mourned. Nigel Farage stated, "This is the greatest moment in modern British history." What will happen to the United Kingdom? Will the UK be involved in trade deals with the United States of America and the Europeans? Will the UK regret the BRitish Exit (Brexit) from the EU?What will happen with the European Union? Is Europe prophesied to have a great army and many ships? Does the Bible prophesy a reorganization of Europe? Does it prophesy that the Europeans will become a conquering military power? Is the United Kingdom prophesied to be conquered? How does the Bible name the British-descended peoples? Was the British Empire the largest in world history? Was Brexit predicted by Church of God leaders in 1970 and the early 1990s? Will the European Union be negatively affected financially by the departure of the UK? Will this turn out well for the UK or the Europeans? Dr. Thiel addresses these issues and more in this video.
Does God Have a 6,000 Year Plan? What Year Does the 6,000 Years End? Was a 6000 year time allowed for humans to rule followed by a literal thousand year reign of Christ on Earth taught by the early Christians? Does God have 7,000 year plan? What year may the six thousand years of human rule end? When will Jesus return? 2027 or 20xx? There is also a video titled 6000 Years: When will God's Kingdom Come? Here is a link to the article in Spanish: ¿Tiene Dios un plan de 6,000 años?
When Will the Great Tribulation Begin? 2020, 2021, or 2022? Can the Great Tribulation begin today? What happens before the Great Tribulation in the "beginning of sorrows"? What happens in the Great Tribulation and the Day of the Lord? Is this the time of the Gentiles? When is the earliest that the Great Tribulation can begin? What is the Day of the Lord? Who are the 144,000? Here is a version of the article in the Spanish language: ¿Puede la Gran Tribulación comenzar en el 2020 o 2021? ¿Es el Tiempo de los Gentiles? You can also see the English language sermon videos: The Great Tribulation from the Mount of Olives and Can the Great Tribulation begin before 2020? A shorter and newer video is: Could the Great Tribulation Begin in 2020?
The Times of the Gentiles Has there been more than one time of the Gentiles? Are we in it now or in the time of Anglo-America? What will the final time of the Gentiles be like? A related sermon is available and is titled: The Times of the Gentiles.
Armageddon Who is involved and when will this gathering happen? Here is also a video from Dr. Thiel, from Tel Megiddo in Israel: Armageddon. Other videos include: Armageddon Will it come on Trump's watch?, Iraq, Armageddon, & Prophecy, Freemasonry, Armageddon, and Rome, Is China paving roads to Armageddon?, and Jordan, Petra, and Armageddon.
Ten Steps to Rid Yourself of Fear This is a vastly expanded version of a shorter article by the late Dr. Herman Hoeh on getting past fear. Here is a link to a related sermon: Ten Plus Steps to Rid Yourself of Fear.