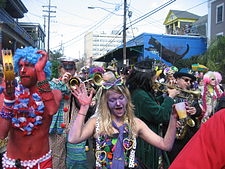 A while back, a religious leader in Turkey publicly condemned New Year's and Christmas as pagan
December 27, 2011…
Christmas and New Year celebrations are events where both pagan rituals and capitalist drives are intertwined, the head of Turkey's Religious Affairs Directorate Mehmet Görmez said in a statement…
"What I will most object to as the religious affairs head is the Christmas consumer economy that causes cultural and identity-related erosion in children," Görmez said…
"I see mass parties and celebrations similar to a form of revenge people take on the time phenomenon," Görmez said. "Especially [celebrating] with drinking, gambling and lotteries… it is impossible to approve of such things."
So, one who does not claim to be Christian has properly suggested that New Year's parties are wrong and that Christmas' influence on children is not positive for children.
Did you know that not only were Christmas and New Year's not observed by early true Christians, even Roman Catholic supporting writers condemned the celebration associated with them? For details, please see Is January 1st a Date for Christians Celebrate? and What Does the Catholic Church Teach About Christmas and the Holy Days?
Also, notice what the Bible teaches:
12 The night is far spent, the day is at hand. Therefore let us cast off the works of darkness, and let us put on the armor of light. 13 Let us walk properly, as in the day, not in revelry and drunkenness, not in lewdness and lust, not in strife and envy. 14 But put on the Lord Jesus Christ, and make no provision for the flesh, to fulfill its lusts. (Romans 13:12-14)

20 Do not mix with winebibbers, Or with gluttonous eaters of meat; 21 For the drunkard and the glutton will come to poverty, And drowsiness will clothe a man with rags. (Proverbs 23:20-21)

1 Woe to the crown of pride, to the drunkards of Ephraim, Whose glorious beauty is a fading flower Which is at the head of the verdant valleys, To those who are overcome with wine! 2 Behold, the Lord has a mighty and strong one, Like a tempest of hail and a destroying storm, Like a flood of mighty waters overflowing, Who will bring them down to the earth with His hand. 3 The crown of pride, the drunkards of Ephraim, Will be trampled underfoot; (Isaiah 28:1-3)

18 And do not be drunk with wine, in which is dissipation (Ephesians 5:18)
A night of drunken revelry is not a Christian holiday and should not be observed by the faithful.
The partying drunkard is also specifically condemned as part of those that will not inherit the kingdom of God:
9 Do you not know that the unrighteous will not inherit the kingdom of God? Do not be deceived. Neither fornicators, nor idolaters, nor adulterers, nor homosexuals, nor sodomites, 10 nor thieves, nor covetous, nor drunkards, nor revilers, nor extortioners will inherit the kingdom of God. 11 And such were some of you. But you were washed, but you were sanctified, but you were justified in the name of the Lord Jesus and by the Spirit of our God. (1 Corinthians 6:9-11)

19 Now the works of the flesh are evident, which are: adultery, fornication, uncleanness, lewdness, 20 idolatry, sorcery, hatred, contentions, jealousies, outbursts of wrath, selfish ambitions, dissensions, heresies, 21 envy, murders, drunkenness, revelries, and the like; of which I tell you beforehand, just as I also told you in time past, that those who practice such things will not inherit the kingdom of God. (Galatians 5:19-21)
Christians should not participate in pagan holidays, and especially those that involve drunken revelries.
Those who are Christians and used to do those things are expected to repent:
3 For we have spent enough of our past lifetime in doing the will of the Gentiles — when we walked in lewdness, lusts, drunkenness, revelries, drinking parties, and abominable idolatries. 4 In regard to these, they think it strange that you do not run with them in the same flood of dissipation, speaking evil of you. (1 Peter 4:3-4)

11 But now I have written to you not to keep company with anyone named a brother, who is sexually immoral, or covetous, or an idolater, or a reviler, or a drunkard, or an extortioner — not even to eat with such a person. (1 Corinthians 5:11)
The fact that professors of Christ ignore clear scriptures causes a false version of "the Way" to be blasphemed by the Gentiles (Romans 2:24).  The Turkish leader noticed the falseness of the practices of many who profess to be Christian.
Some articles of related interest may include:
Is January 1st a Date for Christians Celebrate? Historical and biblical answers to this question about the world's New Year's day.
What Does the Catholic Church Teach About Christmas and the Holy Days? Do you know what the Catholic Church says were the original Christian holy days? Was Christmas among them?
Is There "An Annual Worship Calendar" In the Bible? This paper provides a biblical and historical critique of several articles, including one by WCG which states that this should be a local decision. What do the Holy Days mean? Also you can click here for the calendar of Holy Days.
The Ten Commandments Reflect Love, Breaking them is Evil Some feel that the ten commandments are a burden. Is that what Jesus, Paul, Peter, James, and John taught?
Mardi Gras: The Devil's Carnival? Do you know that in Bolivia the carnival/Mardi Gras time is part of a celebration known as the Devil's Carnival?
Is Smoking a Sin? What does the Bible teach? What have COG leaders written? Can smokers change?
Binge Alcohol Drinking and the Bible Many college students and others overindulge in alcohol. Are there health risks? What does the Bible teach?
Obesity and Prophecy Does the Bible warn about the consequences of being obese? Is overeating dangerous? Is gluttony condemned?
The History of Early Christianity Are you aware that what most people believe is not what truly happened to the true Christian church? Do you know where the early church was based? Do you know what were the doctrines of the early church? Is your faith really based upon the truth or compromise?