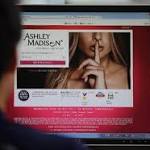 There seems to be at least one male 'celebrity' or politician making the news everyday for sexual harassment of women.
There also long has been a political double-standard about this. The Associated Press reported the following:
November 18, 2017

WASHINGTON (AP) — "You can do anything," Donald Trump once boasted, speaking of groping and kissing unsuspecting women.

Maybe he could, but not everyone can.

The candidate who openly bragged about grabbing women's private parts — but denied he really did so — was elected president months before the cascading sexual harassment allegations that have been toppling the careers of powerful men in Hollywood, business, the media and politics. He won even though more than a dozen women accused him of sexual misconduct, and roughly half of all voters said they were bothered by his treatment of women, according to exit polls.

Now, as one prominent figure after another takes a dive, the question remains: Why not Trump?

"A lot of people who voted for him recognized that he was what he was, but wanted a change and so they were willing to go along," theorizes Jessica Leeds, one of the first women to step forward and accuse Trump of groping her, decades ago on an airplane. …

Allegations of womanizing, extramarital affairs and abuse dogged Clinton over the course of his political life, culminating in his 1998 impeachment — and acquittal — over his affair with White House intern Monica Lewinsky. He also agreed to an $850,000 settlement with Arkansas state worker Paula Jones, who had accused him of exposing himself and making indecent propositions when he was governor. The settlement included no apology or admission of guilt.

Leading feminists and Democratic-leaning groups stayed loyal to him throughout — though some are rethinking that stance now. https://apnews.com/d861d0dab11447f08f532d066be5a59c/Amid-national-focus-on-harassment,-Trump-moves-unscathed
Many seem to defend or condemn the sexual predator based upon politics. That is not the biblical standard.
The Bible warns about various leaders:
12 As for My people, children are their oppressors, And women rule over them. O My people! Those who lead you cause you to err, And destroy the way of your paths." (Isaiah 3:12)

16 For the leaders of this people cause them to err, And those who are led by them are destroyed (Isaiah 9:16).
Many leaders have not been a good example when it comes to sexual morality.
And it is not just sexual harassment or rape, but also in the field of pornography. Former US President Barack Obama once said:
"Beyonce could not be a better role model for my girls."http://www.usmagazine.com/celebrity-news/news/president-barack-obama-beyonce-could-not-be-a-better-role-model-for-my-girls-2012189#ixzz3ph3wtK7k
Hence, he endorsed one involved in soft pornography–Beyonce–as the best type of role model for his daughters–that is outrageous. Donald Trump's current wife has posed pornographically as a model, and Donald Trump has owned strip clubs–these are also wrong examples.
ALL OF THAT IS WRONG.
As far as sexual assault goes, notice the following:
25 "But if a man finds a betrothed young woman in the countryside, and the man forces her and lies with her, then only the man who lay with her shall die. 26 But you shall do nothing to the young woman; there is in the young woman no sin deserving of death, for just as when a man rises against his neighbor and kills him, even so is this matter. (Deuteronomy 22:25-26)
Sexual predators are selfish and unloving.
Notice something that the old Worldwide Church of God published decades ago:
You're on your way home from the grocery store. The man in the elevator gets off on the same floor in your apartment building. You realize he is following you. Your heart racing, you hurry to get inside your door. You're a second too late. He's behind you, forcing his way in… Incidences like this are numerous across the country. According to the 1974 Uniform Crime Reports released by the FBI, 58,000 females were the victims of rape, a nine percent increase over 1973, and a doubling since 1967. The 58,000 cases reported in 1974 means that on the average of every nine minutes a woman or girl in America was raped! Even these astounding figures do not tell the whole story since experts estimate that only about one fifth of the rapes that occur are reported. Any female may be a victim of rape. Lack of sexual attraction is no protection. Very young children, women in advanced pregnancy; and elderly women in their 70's and 80's have been victims of sexual attack. Rape can and does take place almost anywhere, anytime, any day of the week.(Amy Bowman. THE CRY OF RAPE Muffled by Myth. Plain Truth, May 24, 1974)
Rape and sexual assault seem to be even more common these days. Notice the following from August 2017:
This is terrible.
Consider also the following from the New Testament:
18 For the wrath of God is revealed from heaven against all ungodliness and unrighteousness of men, who suppress the truth in unrighteousness, 19 because what may be known of God is manifest in them, for God has shown it to them. 20 For since the creation of the world His invisible attributes are clearly seen, being understood by the things that are made, even His eternal power and Godhead, so that they are without excuse, 21 because, although they knew God, they did not glorify Him as God, nor were thankful, but became futile in their thoughts, and their foolish hearts were darkened. 22 Professing to be wise, they became fools, 23 and changed the glory of the incorruptible God into an image made like corruptible man — and birds and four-footed animals and creeping things.

24 Therefore God also gave them up to uncleanness, in the lusts of their hearts, to dishonor their bodies among themselves, 25 who exchanged the truth of God for the lie, and worshiped and served the creature rather than the Creator, who is blessed forever. Amen.

26 For this reason God gave them up to vile passions. For even their women exchanged the natural use for what is against nature. 27 Likewise also the men, leaving the natural use of the woman, burned in their lust for one another, men with men committing what is shameful, and receiving in themselves the penalty of their error which was due.

28 And even as they did not like to retain God in their knowledge, God gave them over to a debased mind, to do those things which are not fitting; 29 being filled with all unrighteousness, sexual immorality, wickedness, covetousness, maliciousness; full of envy, murder, strife, deceit, evil-mindedness; they are whisperers, 30 backbiters, haters of God, violent, proud, boasters, inventors of evil things, disobedient to parents, 31 undiscerning, untrustworthy, unloving, unforgiving, unmerciful; 32 who, knowing the righteous judgment of God, that those who practice such things are deserving of death, not only do the same but also approve of those who practice them. (Romans 1:18-32)
Notice the following end time prophecy:
1 But know this, that in the last days perilous times will come: 2 For men will be lovers of themselves, lovers of money, boasters, proud, blasphemers, disobedient to parents, unthankful, unholy, 3 unloving, unforgiving, slanderers, without self-control, brutal, despisers of good, 4 traitors, headstrong, haughty, lovers of pleasure rather than lovers of God, 5 having a form of godliness but denying its power. And from such people turn away! (2 Timothy 3:1-5)
Various ones hope that they can engage in sexual harassment and not pay a price. This is wrong and delusional.
Notice something else that Jesus taught:
19 And this is the condemnation, that the light has come into the world, and men loved darkness rather than light, because their deeds were evil. 20 For everyone practicing evil hates the light and does not come to the light, lest his deeds should be exposed. 21 But he who does the truth comes to the light, that his deeds may be clearly seen, that they have been done in God. (John 3:19-21)
Years ago, the adultery-promoting Ashley Madison website made the news because its users were reportedly terrified because it was breached and they might be subject to exposure or even blackmail (we have a video related to Ashley Madison available titled: Ashley Madison: Your Sins Will Find You Out).
The Bible says punishment will come:
7 Yet they say, "The Lord does not see,
Nor does the God of Jacob understand."

23 He has brought on them their own iniquity,
And shall cut them off in their own wickedness;
The Lord our God shall cut them off. (Psalms 94:2-3,7,23)

23… your sin will find you out (Numbers 32:23).

10… For we shall all stand before the judgment seat of Christ. (Romans 14:11)

7 Do not be deceived, God is not mocked; for whatever a man sows, that he will also reap. 8 For he who sows to his flesh will of the flesh reap corruption, (Galatians 6:7-8).
No one should participate in sexual immorality or promote it. The Bible teaches that there are consequences. "Your sin will find you out."
Anyway, sexual assault is wrong no matter which political party the assaulter is part of, or no matter how famous the 'celebrity' engaging in it is.
Do not excuse the inexcusable. Do not follow terrible examples of leaders who do not know God.
Do not condone sexual immorality–those who do so, according to the Bible, are deserving of death (Romans 1:18-32).
Politicians and celebrities are not the answer for the problems of the world–only the Kingdom of God is.
Some items of possibly related interest may include:
Ashley Madison: Your Sins Will Find You Out The pro-adultery 'Ashely Madison' website was hacked and information released on many of its claimed 37 million registered members. Ashley Madison claimed that 'life is short, so have an affair' and that it was confidential. NBC offered tips for those whose identities are being released. What does the Bible teach about adultery or even seriously considering it? Is adultery wicked? The Bible warns that in the last times people will be inventors of evil things and whisperers like Ashley Madison promotes. Is adultery grounds for divorce? What did Jesus teach about this? This is a video.
Pornography: A scourge on society Is pornography harmless fun? Does the Bible teach anything about it? What are the views of some involved with it? Here is a link to a YouTube video Pornography: Harmless Fun or a Scourge on Society?
Making Your Marriage Work Marriage is not also easy, but it pictures a divine relationship. How can you make your marriage work? Here is a link to the video sermon: You Can Make YOUR Marriage Work.
Here's the Plain Truth About OLD TESTAMENT POLYGAMY by Herbert Armstrong. Here is a related article in the Spanish language: ¿Es la poligamia una senda de Dios?
Love, Marriage, and Sex It is important to get them in the right order.
Husbands Love Your Wives An article written by the late Selmer Hegvold.
The Bible Condemns Homosexuality "Same-sex marriage" for "gays" and lesbians is becoming more acceptable to many. What does the Bible teach about homosexuality? Can homosexuals change? A related video sermon is titled What Does the Bible Really Teach about Homosexuality?
Five Rules for Effective Parenting Do you know that there are five simple rules that can make you a more effective parent? There is also a 12 1/2 minute YouTube video on this, also titled Five Rules for Effective Parenting.
What Psychologists do not Know About Child Rearing This is an article by Herbert Armstrong that was used as the introduction to the pdf booklet The Plain Truth About Child Rearing.
The Plain Truth About Child Rearing This is a pdf booklet that the old WCG put out.
The Ten Commandments Reflect Love, Breaking them is Evil Some feel that the ten commandments are a burden. Is that what Jesus, Paul, Peter, James, and John taught? For a more detailed discussion of the first four commandments, please see the video The Ten Commandments: Loving God. For a more detailed discussion of the last six commandments, please see: The Ten Commandments: Loving Your Neighbor. Here is a link to a related article in Mandarin Chinese 十条诫命显示爱,违反诫命的就是邪恶的
Was the Commandment to Love the Only Command? Some have stated that John's writings teach this, but is that what the Bible really says?
The Ten Commandments and the Early Church Did Jesus and the Early Church keep the ten commandments? What order were they in? Here are quotes from the Bible and early writings. A related sermon is titled: Christians and the Ten Commandments.
Just What Do You Mean — Repentance? Do you know what repentance is? Have you truly repented? Repented of what? Herbert W. Armstrong wrote this as a booklet on this important subject.
When You Sin: Do You Really Repent? This is an article by Charles F. Hunting. A related sermon is Confess to God and truly repent.
Is the USA now an Evil Empire? Dr. Thiel gives many reasons to consider. A related video is also available: Is the USA an Evil Empire?
The Ten Commandments: The Decalogue, Christianity, and the Beast This is a free draft/unedited pdf book explaining the what the Ten Commandments are, where they came from, how early professors of Christ viewed them, and how various ones, including the Beast of Revelation, will oppose them. A related sermon is titled: The Ten Commandments and the Beast of Revelation.
The Gospel of the Kingdom of God This free online pdf booklet has answers many questions people have about the Gospel of the Kingdom of God and explains why it is the solution to the issues the world is facing. Here are links to three related sermons: The World's False Gospel, The Gospel of the Kingdom: From the New and Old Testaments, and The Kingdom of God is the Solution.