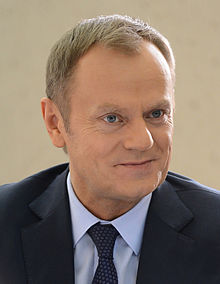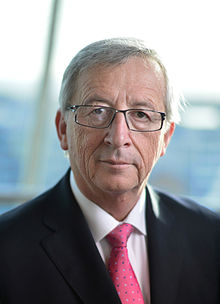 Donald Tusk and Jean-Claude Juncker

Europe's top leaders are promoting a future where Europe leads:
5 July 2017

The EU has become a "global point of reference" for liberal democracy, human rights and free trade, European Commission President Jean-Claude Juncker and Council President Donald Tusk said Wednesday ahead of the G20 gather of world leaders.

Since the election of U.S. President Donald Trump, Juncker and Tusk, who will represent the EU at the summit in Hamburg later this week, have moved aggressively to position Europe as a beacon of liberal internationalism and a chief promoter of global free trade.

As evidence of this continued push, Juncker and Tusk will host a summit with Japanese Prime Minister Shinzo Abe on Thursday, as part of an effort to conclude a sweeping free trade agreement, before the three leaders travel to Germany for the summit.

In a letter to colleagues laying out their priorities for the summit, Juncker and Tusk wrote: "The EU has become a global point of reference for all those who value the principles of liberal democracy and human rights, free and fair trade or concrete actions in facing global challenges, such as climate change, poverty, terrorism and illegal migration."

"A strong and determined Union is the best way to promote our values and interests, to support a rules-based multilateral system, and ultimately to protect and defend citizens." http://www.politico.eu/article/ahead-of-g20-summit-eu-sees-itself-as-global-point-of-reference/
Some people consider that German Chancellor Angela Merkel is the real leader in Europe. Notice something in the news related to her today:
July 5, 2017

BERLIN — German Chancellor Angela Merkel is standing by her suggestion that Europe can no longer entirely rely on the U.S. as she prepares to host President Donald Trump at the Group of 20 summit.

Merkel made the comment during a campaign event in late May, shortly after the G-7 summit in Italy.

Asked in an interview with weekly Die Zeit published Wednesday whether she would repeat it today, she replied: "Yes, exactly that way." …

"It is, for example, open whether we can and should in the future rely on the U.S. investing so much as it has so far in the United Nations' work, in Middle East policy, in European security policy or in peace missions in Africa," Merkel was quoted as saying.

She conceded that "we really don't have a legal claim to the Americans committing themselves everywhere in the world." …

The chancellor also pointed to a broader difference between Germany and the U.S. administration on globalization.

"While we seek chances to cooperate for everyone's benefit, globalization is seen in the American administration as a process which isn't about win-win situations but about winners and losers," she said. https://www.washingtonpost.com/business/merkel-stands-by-suggestion-europe-cant-rely-fully-on-us/2017/07/05/4e910e98-6170-11e7-80a2-8c226031ac3f_story.html?utm_term=.7c50ff2fab57
Here is a report about some of what Angela Merkel said in late May, that she confirmed today that she still agrees with:
Merkel warns US, Britain no longer reliable partners

28 May 2017

Europe "must take its fate into its own hands" faced with a western alliance divided by Brexit and Donald Trump's presidency, German Chancellor Angela Merkel said Sunday.

"The times in which we could completely depend on others are on the way out. I've experienced that in the last few days," Merkel told a crowd at an election rally in Munich, southern Germany.

"We Europeans truly have to take our fate into our own hands," she added.

While Germany and Europe would strive to remain on good terms with America and Britain, "we have to fight for our own destiny", Merkel went on.

Special emphasis was needed on warm relations between Berlin and newly-elected French President Emmanuel Macron, she said. https://www.afp.com/en/news/826/merkel-warns-us-britain-no-longer-reliable-partners
She wants a particular destiny for Germany and Europe.
A few days ago, Angela Merkel's political party dropped references to the terms "friend" and "friendship" related to Germany's relationship to the USA (see FT: 'Why there will never be a Trump in today's Europe;' CDU: USA is no longer a friend).
The relationship between Europe and the USA is changing.
Notice that Angela Merkel again brought up "European security policy."
She, Jean-Claude Juncker, and various other leaders in Europe want Europe to have its own military which is capable of defending Europe, independently of the USA. More and more want Europe to lead the world.
As Europe attempts to move towards a greater role in global leadership, expect Europe to increase its military power.
Many scoff at the idea that Europe can rise up as a military power. Many see the divisions among the Europeans as a reason.
But, this is not unexpected. The Bible shows that Europe will have problems with unity and with some parts being strong while others are weak:
41 Whereas you saw the feet and toes, partly of potter's clay and partly of iron, the kingdom shall be divided; yet the strength of the iron shall be in it, just as you saw the iron mixed with ceramic clay. 42 And as the toes of the feet were partly of iron and partly of clay, so the kingdom shall be partly strong and partly fragile. 43 As you saw iron mixed with ceramic clay, they will mingle with the seed of men; but they will not adhere to one another, just as iron does not mix with clay. (Daniel 2:41-43)
The Bible shows that Europe will reorganize:
12 "The ten horns which you saw are ten kings who have received no kingdom as yet, but they receive authority for one hour as kings with the beast. 13 These are of one mind, and they will give their power and authority to the beast. (Revelation 17:12-13)
Europe will restructure in a major way that people like Jean-Claude Juncker, Donald Tusk, and Angela Merkel do not expect.
The Bible also shows that Europe will have religious and trade connections with the world:
3 For all the nations have drunk of the wine of the wrath of her fornication, the kings of the earth have committed fornication with her, and the merchants of the earth have become rich through the abundance of her luxury. (Revelation 18:3)
Europe is taking many steps to increase its trade with various parts of the world. This G20 conference is intended to assist that as well.
While many think that World War I and World War II show that European military might is over, the Bible shows that a power that looked like it died (mortally wounded) will become a militaristically successful power (see also World War III: Steps in Progress). Notice something from the Book of Revelation:
1 Then I stood on the sand of the sea. And I saw a beast rising up out of the sea, having seven heads and ten horns, and on his horns ten crowns, and on his heads a blasphemous name. 2 Now the beast which I saw was like a leopard, his feet were like the feet of a bear, and his mouth like the mouth of a lion. The dragon gave him his power, his throne, and great authority. 3 And I saw one of his heads as if it had been mortally wounded, and his deadly wound was healed. And all the world marveled and followed the beast. 4 So they worshiped the dragon who gave authority to the beast; and they worshiped the beast, saying, "Who is like the beast? Who is able to make war with him?"

5 And he was given a mouth speaking great things and blasphemies, and he was given authority to continue for forty-two months. 6 Then he opened his mouth in blasphemy against God, to blaspheme His name, His tabernacle, and those who dwell in heaven. 7 It was granted to him to make war with the saints and to overcome them. And authority was given him over every tribe, tongue, and nation. 8 All who dwell on the earth will worship him, whose names have not been written in the Book of Life of the Lamb slain from the foundation of the world.

9 If anyone has an ear, let him hear. 10 He who leads into captivity shall go into captivity; he who kills with the sword must be killed with the sword. Here is the patience and the faith of the saints. (Revelation 13:1-10)
The above prophecy is for the Beast of the Sea. We know this is a prophesy for Europe because of the connection to a particular sea:
2 Daniel spoke, saying, "I saw in my vision by night, and behold, the four winds of heaven were stirring up the Great Sea. 3 And four great beasts came up from the sea, each different from the other. 4 The first was like a lion, and had eagle's wings. I watched till its wings were plucked off; and it was lifted up from the earth and made to stand on two feet like a man, and a man's heart was given to it. 5 "And suddenly another beast, a second, like a bear. It was raised up on one side, and had three ribs in its mouth between its teeth. And they said thus to it: 'Arise, devour much flesh!' 6 "After this I looked, and there was another, like a leopard, which had on its back four wings of a bird. The beast also had four heads, and dominion was given to it. 7 "After this I saw in the night visions, and behold, a fourth beast, dreadful and terrible, exceedingly strong. It had huge iron teeth; it was devouring, breaking in pieces, and trampling the residue with its feet. It was different from all the beasts that were before it, and it had ten horns. (Daniel 7:2-8)
Which sea?
The "Great Sea" that bordered the ancient lands of Israel (Numbers 34:6-7; Joshua 1:4; 9:1; 23:4; Ezekiel 47:13-16) is the Mediterranean Sea–and that is the sea that Daniel was referring to. Despite some false claims by some, the Beast power is not a nation like Russia, which does not border the Mediterranean Sea, but Europe which does (Russia, however, will be a factor in eliminating the European beast power, see also The Eurasian Union, the Kings of the East, and Bible Prophecy). A comparison of the beasts in Revelation 13 and Daniel 7 shows that they share many of the same characteristics (for some details, you may wish to watch the YouTube video Can You Prove that the Beast to Come is European?).
Europe is the power that will control the "Great Sea." And while the southern border of the Mediterranean Sea is currently under Arab control, the Bible shows that the King of the North will take over the Arab powers (Daniel 11:40-43; Ezekiel 30:1-9).
Europe will, however, first takeover the USA (Daniel 11:39; watch Do these 7 prophesies point to the end of the USA?) and its Anglo-Saxon allies like the UK (cf. Daniel 8:24-25).
But God will ultimately destroy the European Beast power, and utilize a Eurasian confederation as part of that, according to scripture (Revelation 17:13-14; Jeremiah 50:41-43).
The Bible shows that the coming global leadership of Europe will end.
44 But news from the east and the north shall trouble him; therefore he shall go out with great fury to destroy and annihilate many. 45 And he shall plant the tents of his palace between the seas and the glorious holy mountain; yet he shall come to his end, and no one will help him. (Daniel 11:44-45)

43 As you saw iron mixed with ceramic clay, they will mingle with the seed of men; but they will not adhere to one another, just as iron does not mix with clay. 44 And in the days of these kings the God of heaven will set up a kingdom which shall never be destroyed; and the kingdom shall not be left to other people; it shall break in pieces and consume all these kingdoms, and it shall stand forever. 45 Inasmuch as you saw that the stone was cut out of the mountain without hands, and that it broke in pieces the iron, the bronze, the clay, the silver, and the gold — the great God has made known to the king what will come to pass after this. The dream is certain, and its interpretation is sure. (Daniel 2:43-45)
That is the real future of Europe. Because they do not rely on scripture, Europe's top leaders do not realize how their goal of global leadership will end.
Some items of related interest may include:
Europa, the Beast, and Revelation Where did Europe get its name? What might Europe have to do with the Book of Revelation? What about "the Beast"? Is an emerging European power "the daughter of Babylon"? What is ahead for Europe? Here is a link to a video titled: Can You Prove that the Beast to Come is European?
European Technology and the Beast of Revelation Will the coming European Beast power would use and develop technology that will result in the taking over of the USA and its Anglo-Saxon allies? Is this possible? What does the Bible teach? Here is a related YouTube video: Military Technology and the Beast of Revelation.
Must the Ten Kings of Revelation 17:12 Rule over Ten Currently Existing Nations? Some claim that these passages refer to a gathering of 10 currently existing nations together, while one group teaches that this is referring to 11 nations getting together. Is that what Revelation 17:12-13 refers to? The ramifications of misunderstanding this are enormous. A related sermon is titled Ten Kings of Revelation and the Great Tribulation.
World War III: Steps in Progress Are there surprising actions going on now that are leading to WWIII? Might a nuclear attack be expected? Does the Bible promise protection to all or only some Christians? How can you be part of those that will be protected? A related video would be Is World War III About to Begin? Can You Escape?
Who is the King of the West? Why is there no Final End-Time King of the West in Bible Prophecy? Is the United States the King of the West? Here is a version in the Spanish language: ¿Quién es el Rey del Occidente? ¿Por qué no hay un Rey del Occidente en la profecía del tiempo del fin?
Who is the King of the North? Is there one? Do biblical and Roman Catholic prophecies for the Great Monarch point to the same leader? Should he be followed? Who will be the King of the North discussed in Daniel 11? Is a nuclear attack prophesied to happen to the English-speaking peoples of the United States, Great Britain, Canada, Australia, and New Zealand? When do the 1335 days, 1290 days, and 1260 days (the time, times, and half a time) of Daniel 12 begin? When does the Bible show that economic collapse will affect the United States? In the Spanish language check out ¿Quién es el Rey del Norte? Here is a link to a video titled: The Future King of the North.
Asia in Prophecy What is Ahead for Asia? Who are the "Kings of the East"? What will happen to nearly all the Chinese, Russians, Indians, and others of Asia? China in prophecy, where? Who has the 200,000,000 man army related to Armageddon? A YouTube video of interest may be Is China THE Threat to the United States of America?
The Eurasian Union, the Kings of the East, and Bible Prophecy Is there a Eurasian union that will be formed? Is one being formed right now? Are any leaders working on that in the 21st century? Does the Bible teach that there will be a Eurasian union? If some type of Eurasian union is formed, who might it benefit and who will it destroy? A related video would be Is The Eurasian Union Rising?
Russia and Ukraine: Their Origins and Prophesied Future Russia in prophecy. Where do the Russians come from? What about those in the Ukraine? What is prophesied for Russia and its allies? What will they do to the Europeans that supported the Beast in the end? There is also a video sermon available: Russia in the Bible and in Prophecy and a video sermonette available: Ukraine in Prophecy?
Is Russia the King of the North? Some claim it is. But what does the Bible teach? Here is a link to a video, also titled Is Russia the King of the North?
Ezekiel 38: For Russia & Iran in Our Day? Is Ezekiel 38 about to be fulfilled? A related video is available titled Ezekiel 38: For Russia, Ukraine, & Iran Now? Another could be Russia, Iran, Syria, & the Bible (Code).
Forbes' Brexit Monster is the Beast of Revelation Various ones have been properly convinced that there is a plan for a European superstate. Forbes' writer Tom Worstall wrote that the Brexit vote was about the United Kingdom "not joining the monster of the European Union to come." The Bible tells of a Beast monster that will arise in the end times in Europe. Dr. Thiel cites news reports, as well as the Old and New Testaments, to show that the monster many fear will arise in Europe, despite the vote by the British to exit the European Union. This is a video.
Collapse of the Euro and Dollar? War in 2020? Larry Edelson of Money and Markets described aspects of current economic difficulties and explained why he felt matters would get a lot worse. He said war, like World War III, could break out as early as 2020. What did he call the 'granddaddy of all cycles"? Will matters go as he said? What does the Bible teach? Dr. Thiel provides biblical insights that secular sources often miss. This is a video.
When Will the Great Tribulation Begin? 2017, 2018, or 2019? Can the Great Tribulation begin today? What happens before the Great Tribulation in the "beginning of sorrows"? What happens in the Great Tribulation and the Day of the Lord? Is this the time of the Gentiles? When is the earliest that the Great Tribulation can begin? What is the Day of the Lord? Who are the 144,000? Here is a version of the article in the Spanish language: ¿Puede comenzar la Gran Tribulación en 2016 o 2017? ¿Es el Tiempo de los Gentiles? You can also see the English language sermon videos: The Great Tribulation from the Mount of Olives and Can the Great Tribulation begin before 2020? A shorter video is: Will the Great Tribulation Start in 2017?
British are the Covenant People What do 'British' and 'Britain' mean in Hebrew? Are the descendants of the Anglo-Saxons people of the covenant? Does the British royal family connect to the throne of David? What does the Bible teach? What does history show us? Is there any DNA evidence related to British-Israelism? When did Christianity make it to the British Isles? Could Jeremiah have made it to the British Isles? What type of Christians made it to the British Isles? Did the last King of England believe in British Israelism?
Post Brexit Prophecy On June 23, 2016, the voters of the United Kingdom of Great Britain and Northern Ireland (UK) chose to leave the European Union. Now with this BRitish EXIT (Brexit) vote, what is prophesied to happen to the UK? Will the UK do well or be taken over and made slaves? Dr. Thiel explains from biblical prophecies what is ahead for the UK, Europe, and even the USA, Canada, Australia, and New Zealand. This is a video.
USA in Prophecy: The Strongest Fortresses Can you point to scriptures, like Daniel 11:39, that point to the USA in the 21st century? This article does. A related sermon is titled: Do these 7 prophesies point to the end of the USA?
Anglo – America in Prophecy & the Lost Tribes of Israel Are the Americans, Canadians, English, Scottish, Welsh, Australians, Anglo-Saxon (non-Dutch) Southern Africans, and New Zealanders descendants of Joseph? Where are the lost ten-tribes of Israel? Who are the lost tribes of Israel? What will happen to Jerusalem and the Jews in Israel? Will God punish the U.S.A., Canada, United Kingdom, and other Anglo-Saxon nations? Why might God allow them to be punished first? Here is a link to the Spanish version of this article: Anglo-América & las Tribus Perdidas de Israel. A video of possible interest may be Will Will USA Spying Help the Beast Power?.
Will the Anglo-Saxon Nations be Divided and Have People Taken as Slaves? Will the lands of the United States, United Kingdom, Canada, Australia, and New Zealand be divided? What about Jerusalem? What does Bible prophecy teach? Are there non-biblical prophecies that support this idea? Who will divide those lands? Who will end up with the lands and the people? Here is a link to a video titled Will the USA and other Anglo-nations be Divided and Their People Made Slaves? Here is a related item in the Spanish language ¿Serán divididas las naciones anglosajonas?
Donald Trump in Prophecy Prophecy, Donald Trump? Are there prophecies that Donald Trump may fulfill?  Are there any prophecies that he has already helped fulfill?  Could a Donald Trump presidency be apocalyptic?  A related video is titled: Donald: 'Trump of God' or Apocalyptic?
Trump Presidency Magic 8 Ball or Bible Prophecy? BBC reported that one might as well use a 'Magic Eight-Ball' to try to predict what will happen in the remaining time of Donald Trump's presidency. What is a 'Magic Eight-Ball'? Dr. Thiel not only explains that, but also briefly goes over 10 biblically-based warnings he wrote would happen if Donald Trump were elected that have already began to come to pass. He also goes over something he wrote back in 2008 that the Trump presidency is also helping lead to fulfillment. Should you trust Bible prophecy or not? Dr. Thiel says that Bible prophecy can be trusted, despite the view of skeptics and others that either overlook or despise the Bible. This is a video.
Donald Trump and America's Apocalypse This 188 page book is for people truly interested in prophecies related to Donald Trump and the United States, including learning about several that have already been fulfilled and those that will be fulfilled in the future. The physical book can be purchased at Amazon for $12.99 from the following link: Donald Trump and America's Apocalypse.
Donald Trump and America's Apocalypse-Kindle Edition This electronic version of the 188 page print edition is available for only US$3.99. And you do not need an actual Kindle device to read it. Why? Amazon will allow you to download it to almost any device: Please click HERE to download one of Amazon s Free Reader Apps. After you go to for your free Kindle reader and then go to Donald Trump and America's Apocalypse-Kindle Edition.