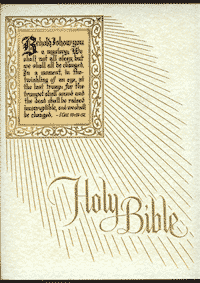 VS.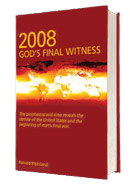 Today, is May 31, 2009, which is the Day of Pentecost for 2009.  Ronald Weinland is supposed to be in the Netherlands or Belgium today.
Let's look what he said about Pentecost in 2008. In a sermon on March 29, 2008, CGPFK's Ronald Weinland declared:
If by Pentecost I'm just going to make this real clear to everyone. If by Pentecost it is not powerfully and abundantly clear that there has been a great deal of destruction that will clearly encompass a third of all plant life in the US and at least the clear results of this mingled with blood the death of very much animal life and the beginning of large numbers of human life then I will stop preaching. Just so all the critics and everyone out there will understand. I am true to my word in these things. OK? And for all the critics if by the end of July and for most likely around Pentecost if nothing has clearly caused great destruction and death I will make it very clear that I was a false prophet. I will do exactly what I said I would do on all of those interviews that I have held; to do less, aah well, would be quite insane. (Weinland R. Three More Weeks–quote from near the 1 hour 28 minute point from the CGPFK website version. Sermon given March 29, 2008).
Pentecost was Sunday almost a calendar year ago (June 8th, 2008 to be exact).
Of course, Ronald Weinland failed to keep his word in 2008.
Instead he changed his dates, said that the Great Tribulation began in December 2008,  and now claims that Jesus will come on the Day of Pentecost in 2012:
Christ's Return – World's Knowledge of the date
God has revealed to His Church the exact timing for the return of Jesus Christ, which is on Pentecost (May 27) of 2012. Although others have stated that an end-time will occur in 2012, they do not understand what this involves, and there are important reasons why they believe as they do, but it is not because God revealed the truth of the matter to them.
Of course, Ronald Weinland is wrong about 2012.  But I am not: Jesus will not return in 2012 as the Great Tribulation has not started yet.  Actually, I have been warning about Ronald Weinland on the internet longer than any other than I am aware of.  And so far, I have been proven correct and him proven false every time.
Why?
Because Ronald Weinland relies on himself, his own imaginations, and his writings, while I instead rely upon the Bible and the understandings we have of it in the Living Church of God.
Notice that the Bible teaches:
To the law and to the testimony! If they do not speak according to this word, it is because there is no light in them (Isaiah 8:20)
Followers of Ronald Weinland need to realize that he has NOT be true to the word of God, he is not one believers would wish to follow.
To learn more, please read the following:
End of Mayan Calendar 2012–Might 2012 Mean Something?There is a Mayan calendar prediction for change in 2012. 2012 changes were also centuries ago predicted by the Hopi Native Americans. Do Mayan/Hindu/Hopi/Buddhist/New Age/Nostradaumus prophecies have any value here? Why might Satan have inspired this date? Does the Dresden codex show destruction of the earth by flood? Can the great tribulation start before 2012?
Concerns About Ronald Weinland's Church of God-Preparing for the Kingdom of God Ronald Weinland falsely claims to be one of the two witnesses God is raising up and that the end will come in 2008 (first April 17th, then June 2008, now December 14, 2008). Why is he a false prophet? He also has at least one other view that suggests that he is not part of the Church of God.
Can the Great Tribulation Begin in 2009, 2010, or 2011? Can the Great Tribulation begin today? When is the earliest that the Great Tribulation can begin? What is the Day of the Lord?
There are Many COGs: Why Support the Living Church of God? This is an article for those who wish to more easily sort out the different COGs. It really should be a MUST READ for current and former WCG members or any interested in supporting the faithful church. It also explains a lot of what the COGs are all about.