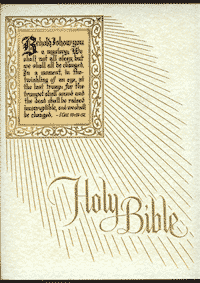 In yesterday's TW News & Prophecy, LCG reported:
Conquering AIDS God's way.

A recently published study in the online journal PLoS Medicine revealed startling findings about the AIDS epidemic in Zimbabwe. In recent years, "HIV prevalence has declined in Zimbabwe by approximately 50%." HIV is the virus that causes AIDS. The primary reason it has declined is not condom use, as many public health experts appear to wish, but rather fewer sexual partners. In fact, the study authors cite better education and more intact marriages as the key to reduced promiscuity. More specifically, it was much easier for men to act on the "being faithful" prevention messages due to a "stronger marriage pattern" in the nation (citation: Halperin DT, Mugurungi O, Hallett TB, Muchini B, Campbell B, et al. (2011) A Surprising Prevention Success: Why Did the HIV Epidemic Decline in Zimbabwe? PLoS Med 8(2): e1000414. doi:10.1371/journal.pmed.1000414).

For decades, public health efforts have attempted to battle HIV infection while "avoiding" promoting moral or Christian behaviors. Now, health officials seem amazed by the drastic reductions in HIV infection rates due to behaviors that are godly, God-ordained, and promoted by the Bible!

Thousands of years ago, God directed humans to marry (Genesis 2:18, 24) and commanded them to confine sexual relations to marriage (Exodus 20:14). God promised that obedience to His commandments would result in "none of these diseases" befalling them (Exodus 15:26). God's principles are simple and plain and result in blessings. It is exciting to see the blessings of adherence to God's principles borne out in modern public health research!
The fact is that turning to biblical morality would eliminate AIDS, as well as all other STDs.
Some articles of possibly related interest may include:
Successful Parenting: God's Way This is an LCG booklet by Dr. J. Fall.
God's Plan for Happy Marriage This is an LCG booklet by Dr. R. Meredith.
The Ten Commandments Reflect Love, Breaking them is Evil Some feel that the ten commandments are a burden. Is that what Jesus, Paul, Peter, James, and John taught?
Was the Commandment to Love the Only Command? Some have stated that John's writings teach this, but is that what the Bible really says?
The Ten Commandments and the Early Church Did Jesus and the Early Church keep the ten commandments? What order were they in? Here are quotes from the Bible and early writings.