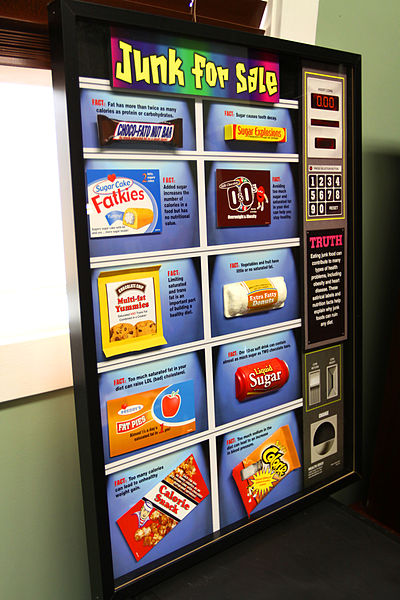 Probably because of its observance of Thanksgiving, I was once told that November is the biggest month of the year for food retailers.
Many in the USA have weight management problems, and controlling what they purchase and eat can help.
Various studies have confirmed what most of us have long realized:
According…the Centers for Disease Control and Prevention, 11.3 percent of daily calories consumed by adults in 2007 through 2010 came from fast food…

While the percentage of calories consumed through fast food dropped dramatically as people grew older, there was still a significant correlation between heavier weight and the amount of fast food being consumed. Obese people had the highest percentage of fast food making up their diet.

In the 20 to 39-year-old group — which had the highest percentages of fast food in terms of daily caloric consumption — obese individuals took in on average 18 percent of their daily calories from fast food. http://www.cbsnews.com/8301-204_162-57570549/cdc-11-percent-of-adults-calories-come-from-fast-food/
So the obese, on average, get nearly 60% (18/11.3) more of their calories from 'fast food' than the non-obese.
Fast food probably contains, on average, more chemical additives than non-fast food, and certainly more than organic non-processed foods. Chemical additives have been suspected to be a link to obesity as have fats and certain other items many Americans eat.
As far as chemicals, notice the following reports:
Deepening the mystery surrounding the health effects of bisphenol A, a large new study has linked high levels of childhood and adolescentexposure to the industrial chemical to higher rates of obesity— in white children only…Compared with children and teens with the lowest apparent exposure to the ubiquitous chemical, those with the highest exposure were roughly 2.5 times more likely to be obese.

But upon further analysis, the researchers found that for African Americans and Latinos, the link was so small it could have been a statistical fluke. And for young Caucasians, the association strengthened: Compared with white children with the least BPA in their urine, those with the most were six times more likely to be obese, th