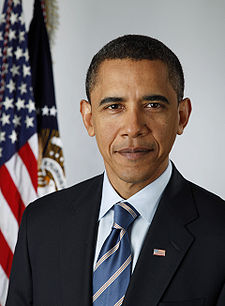 In his latest co-worker letter, Dr. Roderick C. M Meredith, Presiding Evangelist of the Living Church of God had the following related to the current USA presidential election:
June 14, 2012

Dear Brethren and Co-Workers with Christ,

Greetings from Charlotte, NC! The Presidential election is coming in a few months in the United States. The television ads—the "attack ads"—and all manner of references to the election are swirling around the American public. Things seem to be getting a little "meaner" than usual in this Presidential campaign. For even the issue of "men marrying men," President Obama's big health care program and America's massive national debt are all big issues and heavily debated ideas along with other contentious problems…
How much better it will be in Tomorrow's World, when Jesus Christ—who "knows the hearts" of men—selects leaders who will function under His direction as King of kings! For Jesus Christ is very God. And He has perfect wisdom, total power and infinite love. He has great compassion for every human being, and will exercise total outflowing concern for our good…
The current practice of "politicking" and voting for leaders whom we really do not know or understand will soon cease. Although democracy may be one of the best humanly devised forms of government, it is not the "wave of the future" by any means. Truly, we all need to learn and understand God's form of government, for the true saints of God will soon be called on to administer that form of government in Tomorrow's World. All genuine Christians—and all men of goodwill—should learn to pray, with understanding: "Your kingdom come. Your will be done on earth as it is in heaven" (Matthew 6:10).

With Christian love,

Roderick C. Meredith
Although we in the Living Church of God do not vote in presidential elections and will not endorse any political candidate, because of his stance on homosexuality and other issues, US President Barack Obama and/or his Administration have fulfilled at least eleven predictions in my book 2012 and the Rise of the Secret Sect.
American (and other) politicians really need to pay better attention to the Bible and not offer false hope or false peace.
Some items of possibly related interest may include:
Should a Christian Vote? This article gives some of the Biblical rationale on this subject. Would Jesus vote for president/prime minister? Is voting in the Bible? This is a subject Christians need to understand.
2012 and the Rise of the Secret Sect This is a link related to a book by Bob Thiel (COGwriter). This link also has YouTube videos. This book documents and explains hundreds of prophecies. And since it was published, world events have aligned with at least 23 predictions in the book and many more will to come to pass. Those who purchase the book at the www.thesecretsect.com website receive a lengthy bonus report documenting world events that aligned with the book.
2012 and the Rise of the Secret Sect (English Kindle edition). This is the 2nd edition of the book, released in January 2012, and includes a summary of many of the predictions that world events have aligned with since the book originally came out in September 2009.
2012 y el surgimiento de la secta secreta 2012 libro del Dr. Thiel en Español.
2012 und das Auftreten der geheimen Sekte (German Edition) 2012 Buch von Dr. Thiel in deutscher Sprache. 2012 und das Auftreten der geheimen Sekte (German Kindle Edition)
2012 e o Surgimento da Seita Secreta (Portuguese Edition) 2012 livro do Dr. Thiel em português. Este livro documenta e explica centenas de profecias. E desde que foi publicado pela primeira vez, pelo menos 23 já começaram a acontecer.
2012 e o Surgimento da Seita Secreta (Brazilian Portuguese Edition) 2012 livro do Dr. Thiel. Edição em português do Brasil. Este livro documenta e explica centenas de profecias. E desde que foi publicado pela primeira vez, pelo menos 23 já começaram a acontecer.
Anglo – America in Prophecy & the Lost Tribes of Israel Are the Americans, Canadians, British, Scottish, Welsh, Australians, Anglo-Southern Africans, and New Zealanders descendants of Joseph? Where are the lost ten-tribes of Israel? Who are the lost tribes of Israel? Will God punish the U.S.A., Canada, United Kingdom, and other Anglo nations? Why might God allow them to be punished first?
Will the Anglo-Nations be Divided and Have People Taken as Slaves? Will the lands of the United States, United Kingdom, Canada, Australia, and New Zealand be divided? What about Jerusalem? What does Bible prophecy teach? Are there non-biblical prophecies that support this idea? Who will divide those lands? Who will end up with the lands and the people?
Canada in Prophecy: What Does Bible Prophecy, Catholic Prophecy, and other Predictions Suggest About the Future of Canada? There are prophecies that suggest involvement with Canada. And many are not positive about its future.
Who is the King of the West? Why is there no End-Time King of the West in Bible Prophecy? Is the United States the King of the West?
Prophecies of Barack Obama? Eight reasons why Barack Obama is apocalyptic and eight reasons why Barack Obama is not the Antichrist. This article includes many biblical and non-biblical prophecies, from around the world, that seem to discuss Barack Obama. Did Nostradamus predict Barack Obama dealing with the Antichrist? Might Barack Obama set the stage for the kings of the North and South as at least one Shiite prophecy suggests? This is the longest and most complete article on this page on Barack Obama prophecies. Read it and decide for yourself if President Obama seems to be fulfilling various prophecies.
2012 – Ten Fulfilled Barack Obama Prophecies Barack Obama has already helped fulfill at least 10 predictions in 2012 and the Rise of the Secret Sect. Here is a YouTube video on ten (and there have been one or two more since this YouTube was made).
The Gospel of the Kingdom of God was the Emphasis of Jesus and the Early Church Did you know that? Do you even know what the gospel of the kingdom is all about?
Did The Early Church Teach Millenarianism? Was the millennium (sometimes called chiliasm) taught by early Christians? Who condemned it? Will Jesus literally reign for 1000 years on the earth? Is this time near?