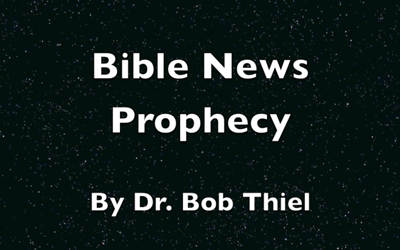 The Continuing Church of God is pleased to announce our latest video on our Bible New Prophecy YouTube channel:
Monarch butterfly populations have been devastated since 'Round-Up Ready" GMO crops became widely used. Could the dramatic loss of these butterflies be a sign that worse is yet to come? Could monarch butterflies be considered the modern equivalent of "canaries in a coal mine?" Are famines and pestilences going to come? Could any of them be related to GMOs and the loss of butterflies? Does the Bible have any clues?
A written article of related interest is GMOs and Bible Prophecy.
Here is a link to our video: Butterflies: A Sign of Disaster to Come?
Some items of possibly related interest may include:
GMOs and Bible Prophecy What are GMOs? Since they were not in the food supply until 1994, how could they possibly relate to Bible prophecy? Do GMOs put the USA and others at risk? Here is a related YouTube video GMO Risks and the Bible.
Chimeras: Has Science Crossed the Line? What are chimeras?  Has science crossed the line? Does the Bible give any clues?
When Will the Great Tribulation Begin? 2015, 2016, or 2017? Can the Great Tribulation begin today? What happens before the Great Tribulation in the "beginning of sorrows"? What happens in the Great Tribulation and the Day of the Lord? Is this the time of the Gentiles? When is the earliest that the Great Tribulation can begin? What is the Day of the Lord? Who are the 144,000? Here is a version of the article in the Spanish language: ¿Puede comenzar la Gran Tribulación en 2014 o 2015? ¿Es el Tiempo de los Gentiles? You can also see the English language sermon video: The Great Tribulation from the Mount of Olives.
CCOG.ORG Continuing Church of God The group striving to be most faithful amongst all real Christian groups to the word of God.
CCOG.ASIA We in the Continuing Church of God also have the url www.ccog.asia which has a focus on Asia and has various articles in Mandarin Chinese as well as some in English, plus some items in other Asian languages. 我们在继续神的教会也提供此网址 www.ccog.asia, 关注于亚洲并且有各种各样的中英文文章,其中一些用菲律宾语翻译的文章也正在进行中,准备添加到这个网站中。 Here is a link to our Statement of Beliefs in Mandarin Chinese 继续神的教会的信仰声明.
CCOG.IN This is a website targeted towards those of Indian heritage. It has a link to an edited Hindi translation of The Mystery of the Ages and is expected to have more non-English language materials in the future.
CCOG.EU This is a website targeted toward Europe. It has materials in more than one language (currently it has English, Dutch, and Serbian, with links also to Spanish) and it is intended to have additional language materials added.
CCOG.NZ This is a website targeted towards New Zealand and other British-descended dominated lands.
CDLIDD.ES La Continuación de la Iglesia de Dios. This is the Spanish language website for the Continuing Church of God and has articles in español/castellano.
PNIND.PH Patuloy na Iglesya ng Diyos. This is the Philippines website Continuing Church of God. It has information in English and Tagalog.
Bible News Prophecy channel. Dr. Thiel has produced many YouTube videos for the BibleNewsProphecy channel. And you can find them at that channel.