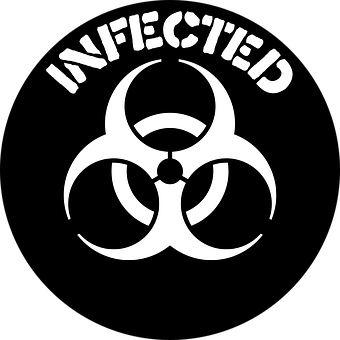 The origin of 'Wuhan coronavirus,' now officially COVID-19 is a concern to many:
February 17, 2020

Senator Tom Cotton says that China is refusing to hand over evidence concerning the bio-safety level 4 research lab in Wuhan despite a new report from biological scientists at the South China University of Technology saying it may have been the source of the coronavirus outbreak.

During an appearance on Fox News, Cotton told Maria Bartiromo that new evidence confirmed the source of the virus was not the meat market in Wuhan.

"Here is what we do know. This virus did not originate in the Wuhan animal market," said Cotton.

"Epidemiologists who are widely respected from China published a study in the international journal Lancet have demonstrated that several of the original cases did NOT have any contact with that food market. The virus went into that food market before it came out of that food market. So we don't know where it originated… We also know that only a few miles away from that market is China's only bio-safety Level Four Super Laboratory that researches human infectious diseases."

Cotton said that China's "duplicity and dishonesty" meant that questions needed to be asked about the lab but that "China right now is not giving any evidence on that question at all" and Beijing was being "very secretive" on what happens at the lab.

Cotton also accused China of consistently blocking American scientists from traveling to Wuhan to assist in discovering the origins of the virus.

A new report by scientists at the South China University of Technology in Guangzhou, China concludes that "the killer coronavirus probably originated from a laboratory in Wuhan." https://www.zerohedge.com/geopolitical/senator-cotton-china-refusing-hand-over-evidence-about-wuhan-biolab

Beijing-sponsored South China University of Technology concludes that 'the killer coronavirus probably originated from a laboratory in Wuhan'
It points to research on bats and respiratory diseases carried by the animals at  the Wuhan Center for Disease Control and the Wuhan Institute of Virology
WCDC is just 300 yards from the seafood market and is adjacent to the hospital

Chinese scientists believe the deadly coronavirus may have started life in a research facility just 300 yards from the Wuhan fish market.

A new bombshell paper from the Beijing-sponsored South China University of Technology says that the Wuhan Center for Disease Control (WHCDC) could have spawned the contagion in Hubei province.

'The possible origins of 2019-nCoV coronavirus,' penned by scholars Botao Xiao and Lei Xiao claims the WHCDC kept disease-ridden animals in laboratories, including 605 bats.

It also mentions that bats – which are linked to coronavirus – once attacked a researcher and 'blood of bat was on his skin.' https://www.dailymail.co.uk/news/article-8009669/Did-coronavirus-originate-Chinese-government-laboratory.html
While I still believe that consumption of biblically unclean meat was likely a factor in the Wuhan coronavirus outbreak, it certainly is not outside the realm of possibilities that the Wuhan research facility played a role.
There is a research lab in the center of Wuhan, the city where the newly identified coronavirus first appeared. The facility, known as the Wuhan National Biosafety Laboratory, is housed within the Chinese Academy of Sciences and was specifically designed to help Chinese scientists "prepare for and respond to future infectious disease outbreaks," according to a 2019 report published by the U.S. Centers for Disease Control and Prevention (CDC). The factility is designated at Biosafety Level 4 (BSL-4), which means that supposedly it can hold the world's most dangerous pathogens at maximum biocontainment levels. Whether the research lab could have accidentally released something is a question and concern to many.
I have warned also about human engineered pathogens without mentioning the coronavirus in 2018 (see DARPA to weaponize insects to spread viruses across the population… sinister plans exposed by team of scientists) and 2019 (see DARPA: 'Militarized Microbes' To Spread GMO Bacteria).
Furthermore, over 50 years ago, the late Evangelist Raymond McNair warned about humans doing dangerous pathogen research as part of Chemical and Biological Warfare (CBW):
Many scientists right now are searching for new plagues with which to decimate the human population. And they are diligently seeking deadlier strains of old viruses with which to destroy whole populations. Of course, these scientists justify their CBW research by saying it is done for defensive reasons.

CBW weapons are cheap to manufacture, and are comparatively inexpensive to deliver to enemy targets. A small nation could develop a whole arsenal of CBW agents and deliver them with very little strain on its budget. …

Scientists must bear their full share of responsibility for their part in developing more deadly and virulent microbes which could unleash horrifying disease epidemics upon this world. (McNair R. The Doomsday Bug. Plain Truth, August 1969)
Recently, I spoke about this in the following video for our Bible News Prophecy program:
Is biological warfare possible? Was it prophesied? Scientists have long warned that pathogenic organisms like the coronavirus could be weaponized. Furthermore, back in 2017, there were concerns that the biological research facility being constructed in Wuhan, China was risky and that a coronavirus from it could be released. On January 25, 2020, China's President Xi Jinping publicly stated that the situation with the Wuhan-related strain of the coronavirus was grave. Did Church of God writers like the late evangelist Raymond McNair warn that engineered viruses (the "Doomsday bug") were consistent with prophecies from Jesus? Did a warning from CCOG leader Bob Thiel warn about risks of genetically-modified (GMO) mosquitoes come to pass? Could human research and/or the consumption of biblically-unclean animals such as bats and snakes be a factor in current outbreaks or coming future pestilences? What about famines? How devastating have pestilences been? How devastating are the prophesied ones going to be? Dr. Thiel addresses these issues and more.
Here is a link to our video: Biological Warfare and Prophecy.
Irrespective of HOW this virus got going, the reality is that it has and has been spreading.
Jesus warned that pestilences would come:
11 And there will be great earthquakes in various places, and famines and pestilences; (Luke 21:11)

8 And there will be earthquakes in various places, and there will be famines and troubles. These are the beginnings of sorrows. (Mark 13:8)

35 Watch therefore, for you do not know when the master of the house is coming — in the evening, at midnight, at the crowing of the rooster, or in the morning — 36 lest, coming suddenly, he find you sleeping. 37 And what I say to you, I say to all: Watch!" (Mark 13:35-37)
Coronaviruses are a type of pestilence consistent with troubles and sorrows.
Biblical prophecies are coming to pass.
As Jesus said:
37 And what I say to you, I say to all: Watch!" (Mark 13:37)
Some items of possibly related interest may include:
Fourth Horseman of the Apocalypse What is the pale horse of death and pestilences? What will it bring and when? Some related videos may include Amphibian Apocalypse: Threat to Humans?, Zombie Deer Disease is Here! Are the 10 Plagues on Egypt Coming?, and Biological Warfare and Prophecy. Here is a version of the article in Spanish: El cuarto jinete de Apocalipsis, el caballo pálido de muerte y pestilencia.
China, Its Biblical Past and Future, Part 1: Genesis and Chinese Characters Where did the Chinese people come from? Japeth, Javan, Magog? Is there evidence that the Chinese peoples must have known about various accounts in the Book of Genesis up until their dispersion after the Tower of Babel? What do Chinese writings and characters help show? What about the Garden of Eden, Noah's Flood, and the Tower of Babel? Here is a link to a version of this article in Spanish: ¿Prueban los caracteres chinos la exactitud de la Biblia? A related sermon is also available: China's biblical past and prophetic actions.
China, Its Biblical Past and Future, Part 2: The Sabbath and Some of God's Witness in China When did Christianity first come to China? What about the Apostle Thomas? Did Confucius say anything to get the Chinese to possibly consider Christianity? Is there early evidence that they observed the seventh day sabbath? What about the Ten Commandments? What type of Church of God witness has there been to China? What has been happening with China that ties it together with prophecies in Revelation? What about the 200 million man army and Armageddon? What about the Belt and Road Initiative and end time Babylon the Great? A related sermon is also available: China's biblical past and prophetic actions. Watch also China's Silk Road and Babylon the Great.
Asia in Prophecy What is Ahead for Asia? Who are the "Kings of the East"? What will happen to nearly all the Chinese, Russians, Indians, and others of Asia? China in prophecy, where? Who has the 200,000,000 man army related to Armageddon? Two YouTube video are Is China THE Threat to the United States of America? and China: A King of the East.
The New Testament Church, History, and Unclean Meats Are foods considered to have been unclean in the Old Testament considered to be food in the New Testament? This article discusses this from the perspective of the New Testament. It also has a list of clean and unclean animals. It also answers the question, is pork healthy or is pork dangerous? There is also a sermon-length video on this: Christians and Unclean Meats; a short video is also available: Did Jesus declare all animal flesh food?
The Gospel of the Kingdom of God This free online pdf booklet has answers many questions people have about the Gospel of the Kingdom of God and explains why it is the solution to the issues the world is facing. Here are links to three related sermons: The World's False Gospel, The Gospel of the Kingdom: From the New and Old Testaments, and The Kingdom of God is the Solution.
Differences Between Islam and the Continuing Church of God What are some of the main differences? Are there any similarities? A video of related interest is titled: Islam: Any Christian Concerns or Similarities?
GMOs and Bible Prophecy What are GMOs? Since they were not in the food supply until 1994, how could they possibly relate to Bible prophecy? Do GMOs put the USA and others at risk? Here is a related YouTube video GMO Risks and the Bible.
Chimeras: Has Science Crossed the Line? What are chimeras? Has science crossed the line? Does the Bible give any clues? A video of related interest is Half human, half pig: What's the difference?
Four Horsemen of the Apocalypse What do each of the four horseman of the Apocalypse represent? Have they began their ride? Did Jesus discuss the any of this? Might their rides coincide with the "beginning of sorrows? Do they start their ride prior to the Great Tribulation? Did Nostradamus or any other 'private prophets' write predictions that may mislead people so that they may not understand the truth of one or more of the four horseman? There is also a related YouTube video titled The Four Horsemen of the Apocalypse.
Does God Have a 6,000 Year Plan? What Year Does the 6,000 Years End? Was a 6000 year time allowed for humans to rule followed by a literal thousand year reign of Christ on Earth taught by the early Christians? Does God have 7,000 year plan? What year may the six thousand years of human rule end? When will Jesus return? 2027 or 20xx? There is also a video titled 6000 Years: When will God's Kingdom Come? Here is a link to the article in Spanish: ¿Tiene Dios un plan de 6,000 años?
When Will the Great Tribulation Begin? 2020, 2021, or 2022? Can the Great Tribulation begin today? What happens before the Great Tribulation in the "beginning of sorrows"? What happens in the Great Tribulation and the Day of the Lord? Is this the time of the Gentiles? When is the earliest that the Great Tribulation can begin? What is the Day of the Lord? Who are the 144,000? Here is a version of the article in the Spanish language: ¿Puede la Gran Tribulación comenzar en el 2020 o 2021? ¿Es el Tiempo de los Gentiles? You can also see the English language sermon videos: The Great Tribulation from the Mount of Olives and Can the Great Tribulation begin before 2020? A shorter and newer video is: Could the Great Tribulation Begin in 2020?