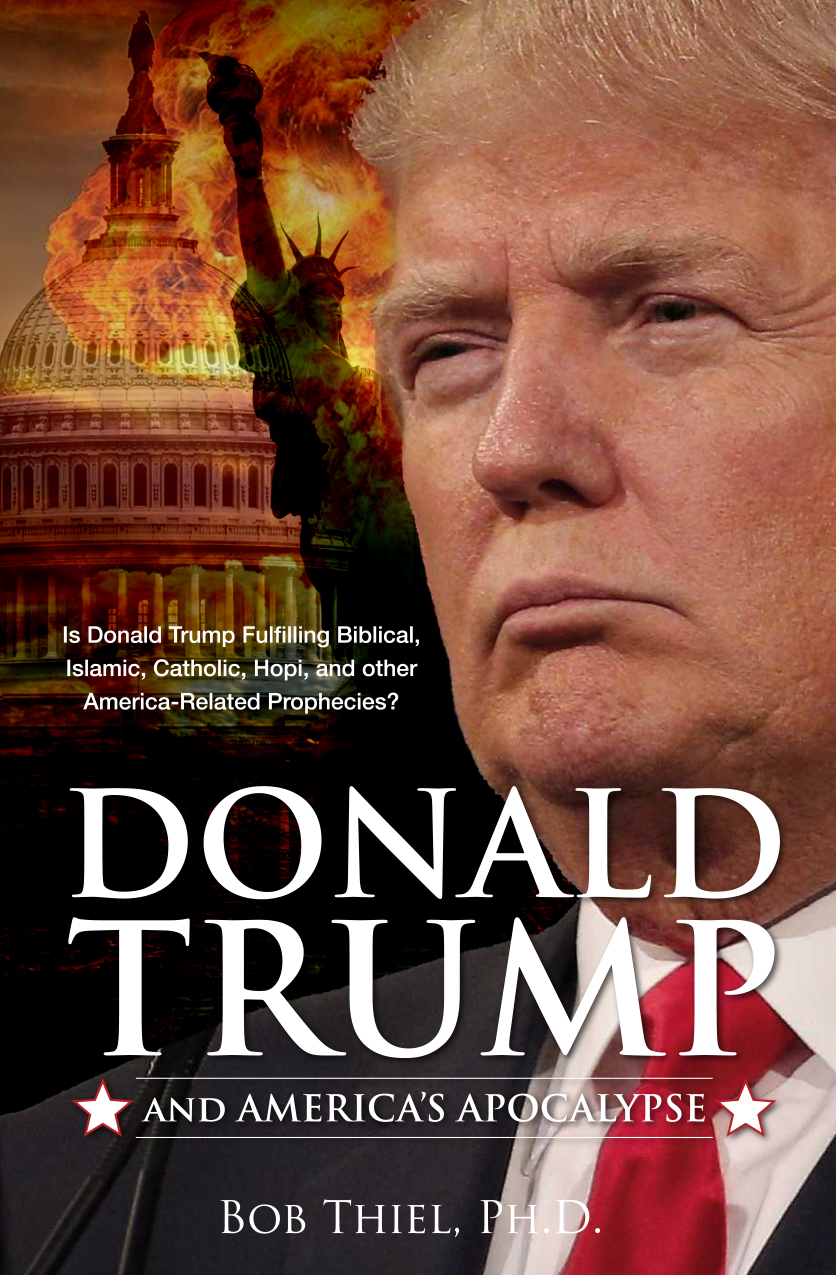 Donald J. Trump is the 45th President of the United States.
He remains a controversial figure:
January 22, 2017

More than 1 million people rallied at women's marches in the nation's capital and cities around the world Saturday on President Donald Trump's first full day in office.

"Welcome to your first day, we will not go away!" marchers in Washington chanted.

Along with women, many in pink hats, plenty of men joined in, too, contributing to the turnout everywhere from New York, Philadelphia, Chicago and Los Angeles to Mexico City, Paris, Berlin, London, Prague and Sydney.

The Washington rally alone attracted over 500,000 people according to city officials. It was easily one of the biggest demonstrations in the city's history, and as night fell, not a single arrest was reported.

The international outpouring served to underscore the degree to which Trump has unsettled people in both hemispheres.

"We march today for the moral core of this nation, against which our new president is waging a war," actress America Ferrera told the Washington crowd. "Our dignity, our character, our rights have all been under attack, and a platform of hate and division assumed power yesterday. But the president is not America. … We are America, and we are here to stay." http://abcnews.go.com/Politics/womens-march-heads-washington-day-trumps-inauguration/story?id=44936042
Pope Francis told everyone to "wait and see" about Donald Trump (Pope Francis says 'wait and see' on Trump).
Donald Trump's rise is also affecting Europe:
"The genie will not go back into the bottle again, whether you like it or not." — Geert Wilders, MP and head of the Party for Freedom, the Netherlands.
A growing number of Europeans are rebelling against decades of government-imposed multiculturalism, politically correct speech codes and mass migration from the Muslim world.
Europe's establishment parties, far from addressing the concerns of ordinary voters, have tried to silence dissent by branding naysayers as xenophobes, Islamophobes and neo-Nazis. …
"This disruption is fruitful. The taboos of the last few years are now fully on the agenda: illegal immigration, Islam, the nonsense of open borders, the dysfunctional EU, the free movement of people, jobs, law and order. Trump's predecessors did not want to talk about it, but the majority of voters did. This is democracy." — Roger Köppel, editor-in-chief of Die Weltwoche, Switzerland. …
European commentators roundly criticized Trump for his comments and some accused the United States of being an "unreliable partner." European leaders repeated calls for a pan-European Army, a long-held goal of European federalists, which would entail an unprecedented transfer of sovereignty from European nation states to the European Union. …

Commentator Hubert Wetzel said that Trump posed a threat to European security and called for European unity to weather the next four years. In an essay laced with hyperbole, he wrote:

"Europeans will have to adapt to a new tone in dealing with America. Trump has made it clear in his speech that he will pursue a nationalist foreign policy, and his speech contained no reference to America's allies. [Trump actually said: 'We will reinforce old alliances and form new ones,' and 'We will seek friendship and goodwill with the nations of the world']. His willingness to spend money on the defense of other countries is limited. He does not see the USA as a protective power of democratic values in the world; and he is the first U.S. president since the end of the Second World War who has openly expressed doubts about the value of European unity and the existence of NATO. At a time when Russia is trying to weaken the West by means of diplomatic, intelligence, and military means, it is an attitude that is a serious threat to united Europe."

https://www.gatestoneinstitute.org/9810/trump-europe-establishment
I have warned here for years that Europe would one day remove most Muslims, become a military power, and would reorganize, based on biblical prophecies such as Daniel 11:40-43, Revelation 13:1-4, and Revelation 17:12-13.
The election of Donald Trump is getting more in Europe to consider all of these.
But what about the Bible and the Apocalypse?
As reported on this page last week, world events have already began to confirm at least four biblically-inspired predictions I warned would happen if Donald Trump was elected (for details, see Fourth COGwriter warning about Donald Trump confirmed).
Do you want to know more?
We have just produced a brand new book: Donald Trump and America's Apocalypse. The print edition is available at Amazon for $12.99 at the following link: Donald Trump and America's Apocalypse.
This 188 page book, has 11 chapters that deal with these exciting topics:
Donald Trump: Background, Controversies, and Hebrew Prophecy
Immorality has Prophetic Consequences
Europeans are Not Pleased
Islam and Prophecy
Is Donald Trump the Antichrist?
'Trump of God' and Christianity?
20 Reasons Why Donald Trump is Apocalyptic
Native American Prophecies
Nostradamus and Donald Trump
The King of the North, Donald Trump, and the End of the United States, and its Anglo-Saxon Allies
Donald Trump is Fulfilling End Time Prophecy
We have arranged with Amazon Kindle to give the Kindle edition away free for the maximum time that Amazon Kindle allows in this type of promotion–and Monday, January 23rd is the last day. Otherwise, the electronic version will be $3.99.
Anyway, you DO NOT need a Kindle device to get it for free. Simply go to the link: Donald Trump and America's Apocalypse and then Amazon has an app there you can also get for free so that you should be able to download it for many electronic devices for free.
Some items of possibly related interest include:
Donald Trump and America's Apocalypse This 188 page book is for people truly interested in prophecies related to Donald Trump and the United States, including learning about several that have already been fulfilled and those that will be fulfilled in the future. The physical book can be purchased for $12.99 at Amazon from the following link: Donald Trump and America's Apocalypse.
Donald Trump and America's Apocalypse: Kindle Edition This electronic version of the 188 page print edition is available for only US$3.99. And you do not need an actual Kindle device to read it. Why? Amazon will allow you to download it to almost any device: Please click HERE to download one of Amazon s Free Reader Apps. After you go to for your free Kindle reader and then go to Donald Trump and America's Apocalypse: Kindle Edition.