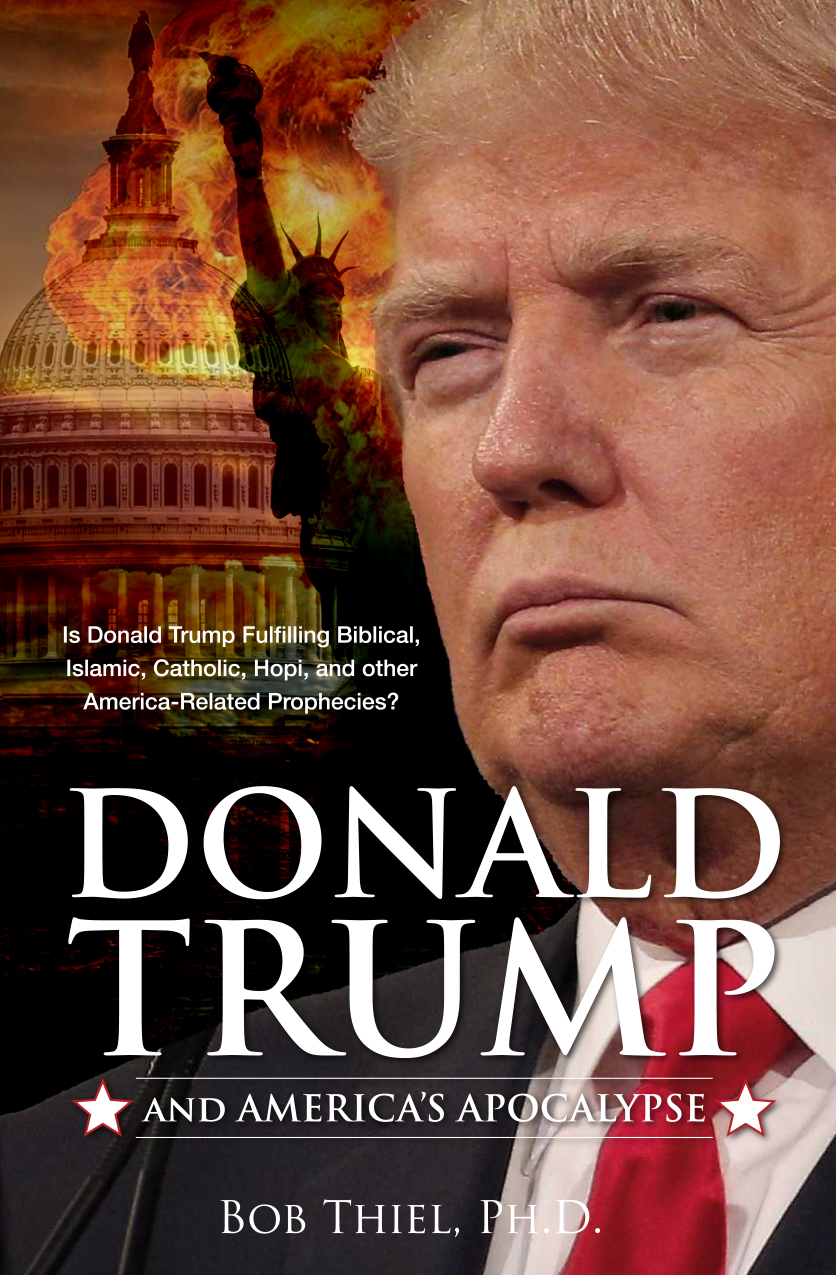 Donald J. Trump is scheduled to be inaugurated as the 45th President of the United States tomorrow.
He is a controversial figure, so expect protests, etc. Notice:
January 19, 2017

For inauguration weekend, officials in Washington are preparing for the arrival of an unprecedented number of protesters in the nation's capital, with about 200,000 people alone expected to participate Saturday in the Women's March on Washington in the city. In addition to the main event, over 600 "Sister Marches" organized in solidarity with the march on Washington are set to take place around the world. https://www.boston.com/news/national-news/2017/01/19/here-are-some-of-the-protests-planned-for-trumps-inauguration
Donald Trump's rise is also causing the Europeans to take actions:
The Moment of the Europeans

BERLIN …- Germany's top politicians are calling on the EU to close ranks behind Europe's "central power," Germany, following President-Elect Donald Trump's recent declarations in an interview. Trump suggested the possibility of "deals" with Russia, predicted the further disintegration of the EU and pointed to Germany's dominant role within the EU. A new Russian-American world order is looming, according to Elmar Brok (CDU), Chairman of the European Parliament's Committee on Foreign Affairs, it is therefore imperative that the EU "close ranks." Germany's Foreign Minister Frank-Walter Steinmeier expressed a similar opinion. Wolfgang Ischinger, Chairman of the Munich Security Conference, called for Russian and US disarmament and for enhancing the EU's militarization. 

http://www.german-foreign-policy.com/en/fulltext/58999
But what about the Bible and the Apocalypse?
As reported on this page a couple of days ago, world events have already began to confirm at least four biblically-inspired predictions I warned would happen if Donald Trump was elected (for details, see Fourth COGwriter warning about Donald Trump confirmed).
Do you want to know more?
We have just produced a brand new book: Donald Trump and America's Apocalypse. The print edition is available at Amazon for $12.99 at the following link: Donald Trump and America's Apocalypse.
This 188 page book, has 11 chapters that deal with these exciting topics:
Donald Trump: Background, Controversies, and Hebrew Prophecy
Immorality has Prophetic Consequences       
Europeans are Not Pleased
Islam and Prophecy 
Is Donald Trump the Antichrist?
'Trump of God' and Christianity?       
20 Reasons Why Donald Trump is Apocalyptic     
Native American Prophecies
Nostradamus and Donald Trump
The King of the North, Donald Trump, and the End of the United States, and its Anglo-Saxon Allies
Donald Trump is Fulfilling End Time Prophecy
We have arranged with Amazon Kindle to give the Kindle edition away free for five days beginning today (five days is the maximum that Amazon Kindle allows in this type of promotion). Otherwise, the electronic version will be $3.99.
Anyway, you DO NOT need a Kindle device to get it for free. Simply go to the link: Donald Trump and America's Apocalypse and then Amazon has an app there you can also get for free so that you should be able to download it for many electronic devices for free.
Several items of possibly related interest include:
Donald Trump and America's Apocalypse This 188 page book is for people truly interested in prophecies related to Donald Trump and the United States, including learning about several that have already been fulfilled and those that will be fulfilled in the future. The physical book can be purchased for $12.99 at Amazon from the following link: Donald Trump and America's Apocalypse.
Donald Trump and America's Apocalypse: Kindle Edition This electronic version of the 188 page print edition is available for only US$3.99. And you do not need an actual Kindle device to read it. Why? Amazon will allow you to download it to almost any device: Please click HERE to download one of Amazon s Free Reader Apps. After you go to for your free Kindle reader and then go to Donald Trump and America's Apocalypse: Kindle Edition.