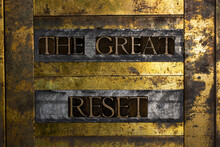 (Public Domain Pictures)

The SGT Report had the following:
God's Great Reset and surviving the tribulation

March 25, 2021

An excellent article published by The Burning Platform asks the question: What does the Bible say about mass death during the tribulation and end times scenarios?

A full analysis of the Book of Revelation tells us that at least half the current human population will be extinguished, leaving somewhere under four billion humans still alive. But many other passages that describe mass death don't give any specific number, yet they describe horrific events that would clearly kill large numbers of people across the planet. …

The Fourth Seal, the Pale Horse: Death comes via "sword, famine and plague, and by the wild beasts of the earth"…
The Sixth Seal. From the article above: "Seal 6:  Massive earthquakes all over the glove. Sun turns black. Moon turns blood red. Stars fall from heaven. The heavens recede 'like a scroll being rolled up'. EVERY mountain and island was 'removed from its place' Every human on earth begs for death."
The First Trumpet: "Hail and fire mixed with blood.  One third of earth, trees, and all green grass burned up."
The Second Trumpet: "Huge burning mountain thrown in the sea. One third of sea turns to blood. One third of everything living in the sea dies. One third of ships sunk…"
The Third Trumpet: "A star named Wormwood crashes into one third of the rivers and springs. One third of the rivers turn bitter."
The Fourth Trumpet: One third of the sun, moon, and stars are struck and are "turned dark". An eagle appears and cries out that the next three trumpets (three "woes") will be even worse.

… and so on.

This mass death (judgement against humans for turning against God) is being called "God's Great Reset." And it will make the man-made Fauci plague of covid look like child's play. https://www.sgtreport.com/2021/03/situation-update-mar-24th-gods-great-reset-and-surviving-the-tribulation/
It is true that what is coming will make COVID-19 look almost insignificant in comparison.
That being said, the "great reset" is a term from the World Economic Forum's Klaus Schwab–essentially a "new world order" which is totalitarian.
Related to some of that, we put together the following video:
The theme of the World Economic Forum's 2021 meeting was the "great reset." What is the great reset that Klaus Schwab wrote about in his June 2020 book, 'COVID-19: The Great Reset'? World leaders such as Joe Biden, Justin Trudeau, Angela Merkel, Prince Charles, and Pope Francis have pushed for it. But leaders such as Cardinal Gerhard Ludwig Müller, Vladimir Putin, and Jason Kenny have opposed it? Is it a conspiracy? Could the Freemasons, Vatican, and World Council of Churches be endorsing it? Is a great reset prophesied in the Bible? Should you support the humanitarian reset world leaders and academics are pushing? Could a major reset come after the start of the ride of the four horsemen of the Apocalypse and the sorrows that Jesus spoke of? Is this related to the rise of the Beast and the Antichrist? Will a reset last 3 1/2 years, 42 months? What did Jesus say about the Kingdom of God? Dr. Thiel addresses these issues and more in this video.
Here is a link to our video: Will there be a "Great Reset"?
As far as the timing of the great tribulation and 'great reset' goes, the Continuing Church of God (CCOG) put out the following video on our Bible News Prophecy YouTube channel:
Is the end coming in 2021? Jesus' disciples specifically asked Him how to know when this would happen (Matthew 24:3)–and He responded with details (Matthew 24:4-22). Sadly, many overlook what Jesus taught, but instead try to point to other things. Is it possible for the Great Tribulation to start in 2021 or before 2024? What about the so-called Big Reset and the so-called Great Reset. The World Economic Forum has posted, "The 2030 Agenda for Sustainable Development sets out a 17 Global Goals (SDGs) to facilitate equal, sustainable and inclusive growth across the world, while promoting peace. … The platform seeks to form 4IR technology partnership … There is an urgent need for global stakeholders to cooperate in simultaneously managing the direct consequences of the COVID-19 crisis. To improve the state of the world, the World Economic Forum is starting The Great Reset initiative." What are the main points of that according to Klaus Schwab? Will that happen in 2021? Did Glenn Beck warn against the Great Reset? What about property ownership changes? Will artificial intelligence and other 4IR technologies lead to the peaceful world that the United Nations is promoting for 2030 or instead to a totalitarian rule? Dr. Thiel answers these questions and more as he points to the return of Jesus and the establishment of the Kingdom of God.
Here is a link to the video: 2021: The Great Tribulation or the Great Reset?
What about surviving the Great Tribulation?
Well the SGT posted article did not go into that, other than to recommend a video, which I watched and will say that, while properly mentioning accepting Jesus, it did not give a biblical answer to physically survive the coming Great Tribulation.
The Bible teaches that there are two types of true Christians in the end–one type protected for 3 1/2 years in the wilderness, but the others are not (Revelation 12:14-17).
Now see that the Bible teaches that those who hope to escape what will be coming later are to gather together:
1 Gather yourselves together, yes, gather together, O undesirable nation, (Zephaniah 2:1)
Although it has certain misunderstandings, the Jamieson, Fausset, and Brown Commentary realized that the gathering together was intended for a religious group or assembly:
Zephaniah 2:1

Gather yourselves together – to a religious assembly, to avert the judgment by prayers, (Joel 2:16, "Gather the people, sanctify the congregation, assemble the elders," etc.) (from Jamieson, Fausset, and Brown Commentary, Electronic Database. Copyright © 1997, 2003, 2005, 2006 by Biblesoft, Inc. All rights reserved.)
When are they to gather together?
2 Before the decree is issued, Or the day passes like chaff, Before the Lord's fierce anger comes upon you, Before the day of the Lord's anger comes upon you! (Zephaniah 2:2)
The gathering is to take place well BEFORE the day of the Lord (which happens about 2 1/2 years after the Great Tribulation of Matthew 24:21 begins) and before some type of decree is issued. People who have not gathered together and think they will be able to know what to do at the end are mainly deceiving themselves.
Consider also another translation of what the New Testament teaches about the importance of gathering together as we get closer to the end:
We should not stop gathering together with other believers, as some of you are doing. Instead, we must continue to encourage each other even more as we see the day of the Lord coming. (Hebrews 10:23, Gods Word Translation)
Who does God want to gather together?
The end time Christians. Notice what Jesus stated and something the Apostle Peter wrote:
19 If you were of the world, the world would love its own. Yet because you are not of the world, but I chose you out of the world, therefore the world hates you. (John 15:19, NKJV)

9 But ye are a chosen generation, a royal priesthood, an holy nation, a peculiar people; that ye should shew forth the praises of him who hath called you out of darkness into his marvellous light: 10 Which in time past were not a people, but are now the people of God: which had not obtained mercy, but now have obtained mercy. (1 Peter 2:9-10, KJV)
This is a peculiar people. These are people who the world does not desire. These are Philadelphian Christians. Notice what the Apostle Paul wrote:
1 Now, brethren, concerning the coming of our Lord Jesus Christ and our gathering together to Him, we ask you, 2 not to be soon shaken in mind or troubled, either by spirit or by word or by letter, as if from us, as though the day of Christ had come. (2 Thessalonians 2:1-2)
This gathering together before Jesus returns is for Christians.
How else do we know that Zephaniah 2:1-3 is related to Christians? Because the decree is for the end time and because of what else God inspired Zephaniah to write:
3 Seek the Lord, all you meek of the earth, Who have upheld His justice. Seek righteousness, seek humility. (Zephaniah 2:3a)
The above is a reference to Christians as they are to be the "meek of the earth" (Matthew 5:5) and to Philadelphians who "have upheld His justice. Seek righteousness, seek humility." These are Philadelphian Christians who understand that church leaders need to have integrity and are willing to be humble enough to accept the authority of a church led by a low-level prophet in the absence of a clear apostle (cf. 1 Corinthians 12:28; Ephesians 4:11-15). They are humble enough to not think that they should remain 'independent,' as many who once were part of the old Worldwide Church of God have done.
Why does God tell them they may wish to be gathered together? So:
3 … It may be that you will be hidden In the day of the Lord's anger. (Zephaniah 2:3b)
Interestingly, the Hebrew words translated as Zephaniah means "Yahweh Hides" or "Yahweh Has Hidden" (Holy Bible: Vine's Expository Reference Edition, p. 826).
Why have I written that Zephaniah 2:1-3 has to do with Philadelphian Christians?
For they are the only ones who will actually 'gather together' as they should.
Why?
Because it is only to the Philadelphians that Jesus promises to protect from the coming hour of trial, also referred to as the Great Tribulation and the Day of the Lord :
7 "And to the angel of the church in Philadelphia write,

'These things says He who is holy, He who is true, "He who has the key of David, He who opens and no one shuts, and shuts and no one opens": 8 "I know your works. See, I have set before you an open door, and no one can shut it; for you have a little strength, have kept My word, and have not denied My name. 9 Indeed I will make those of the synagogue of Satan, who say they are Jews and are not, but lie — indeed I will make them come and worship before your feet, and to know that I have loved you. 10 Because you have kept My command to persevere, I also will keep you from the hour of trial which shall come upon the whole world, to test those who dwell on the earth. 11 Behold, I am coming quickly! Hold fast what you have, that no one may take your crown. 12 He who overcomes, I will make him a pillar in the temple of My God, and he shall go out no more. I will write on him the name of My God and the name of the city of My God, the New Jerusalem, which comes down out of heaven from My God. And I will write on him My new name.

13 "He who has an ear, let him hear what the Spirit says to the churches."' (Revelation 3:7-13).
Notice also the following:
1) In Matthew 24:37-39 the discussion is still somewhat general. The two groups in this context are:

A) those who are protected at the place of safety;

B) all the rest of mankind who are not protected.

After this general comment, Jesus Christ became more specific. From here on He repeatedly contrasts TWO groups. But neither of those two groups represents the world at large. Both of those groups represent people who really SHOULD BE His "servants"; they both should be doing God's work, and they both should be protected from the end time events, but only one group actually is protected.

The two groups that Christ repeatedly contrasts in the next section appear to represent:

A) the Philadelphian Christians

B) the Laodiceans.

In repeatedly referring to the same people, who are alive at the time of His return, Christ is highlighting different aspects about these two groups. So notice:

2) In Matthew 24:40 the Philadelphians are taken to the place of safety, and the Laodiceans are left behind.

3) In Matthew 24:41 this is repeated, the Philadelphians are taken to the place of safety and the Laodiceans are left behind.

Note: the repetition is to emphasise the ratio between these two groups. They are numerically equal! The parallel account in Luke 17:34-37 is even more emphatic. There the ratio of one to one is repeated three times, in verses 34-36. In Luke 17:37 the disciples are, in effect, asking: WHERE is the place of safety? WHERE are they taken?

And they answered and said unto him, WHERE, LORD? And he said unto them, Wheresoever the body [is], thither will the eagles be gathered together. (Luke 17:37)

Regarding this section of Scripture I have often pointed out that they asked the wrong question, but it is the same question that most of us would also have been inclined to ask. We want to know WHERE the place of safety is, as if that was somehow important. What they really should have asked is: "WHY LORD?" Why are some left behind?

What is the difference between these two groups? Why are some who are seemingly in the Church not going to be protected? Because it was the wrong question, the answer to which Christ did not want to divulge, therefore Christ gave a rather cryptic answer. It was a polite way of saying: "I am not going to tell you that right now". However, this cryptic clue appears to be a reference to Petra, more than to any other place. (Nelte, Frank W. But If That Evil Servant Shall Begin to Smite His Fellow Servants…April 1995. http://www.franknelte.net/article.php?article_id=161&print=yes viewed 08/02/14)
Getting back to Zephaniah, notice that book is teaching that a decree is issued, apparently by a church leader–and I believe that the leader will be part of the Continuing Church of God. This would seem to happen after the gospel has been preached enough to the world as a witness (Matthew 24:14), Jewish sacrifices are stopped, and the abomination is set up (Daniel 9:27; 11:31; see also The 'Peace Deal' of Daniel 9:27) per Jesus' statements in Matthew 24:15-16.
What kind of decree will be issued?
A decree that may allow those who are gathered together and who listen to it an opportunity to be protected (Zephaniah 2:1-3). A decree that the Philadelphians will listen to and then fly/flee.
When is a decree to be issued? After an event that Jesus told of that He tied to the writings of the Prophet Daniel:
15 "Therefore when you see the 'abomination of desolation,' spoken of by Daniel the prophet, standing in the holy place" (whoever reads, let him understand), (Matthew 24:15)

14 "So when you see the 'abomination of desolation,' spoken of by Daniel the prophet, standing where it ought not" (let the reader understand), (Mark 13:14a)
What did Jesus say happens next?
16 "then let those who are in Judea flee to the mountains. 17 Let him who is on the housetop not go down to take anything out of his house. 18 And let him who is in the field not go back to get his clothes. 19 But woe to those who are pregnant and to those who are nursing babies in those days! 20 And pray that your flight may not be in winter or on the Sabbath. 21 For then there will be great tribulation, such as has not been since the beginning of the world until this time, no, nor ever shall be. (Matthew 24:16-21)
Why a decree?
Apparently, to make it easier for people who read what Jesus said to better be able to understand that Matthew 24:15 and Mark 13:14 and Daniel 9:27b and Daniel 11:31 had been fulfilled.
By whom will the decree be made?
The Bible says:
7 Surely the Lord God does nothing,
Unless He reveals His secret to His servants the prophets.
8 A lion has roared!
Who will not fear?
The Lord God has spoken!
Who can but prophesy? (Amos 3:7-8)
The prophet may make the decree personally and/or pass it on to another authority in the church to make.
Who is the only Church of God in the 21st century to teach all of this?
If you are not with the remnant Philadelphian group that is leading the final phase of the work will you not be able to fly/flee if you wait until the last moment? While that may be remotely possible for some, remember that God inspired Zephaniah to admonish God's people to 'gather together…before the decree is issued.'
Most will discount this and many will scoff. Most COGs do not have anyone considered to be a prophet, and those other than CCOG who claim to, have prophets that have been proven to be false (e.g. PCG, CGPFKG, TPM).
Furthermore, let me mention that I read a post from a CCOG scoffer who scoffed at the very idea that one should suggest that a COG is Philadelphian and those part of such a COG will have be subject to being protected in a place of safety.
He and many others do not realize how important Jesus taught paying attention to world events and prophecy is. Notice something Jesus taught:
34 "But take heed to yourselves, lest your hearts be weighed down with carousing, drunkenness, and cares of this life, and that Day come on you unexpectedly. 35 For it will come as a snare on all those who dwell on the face of the whole earth. 36 Watch therefore, and pray always that you may be counted worthy to escape all these things that will come to pass, and to stand before the Son of Man." (Luke 21:34-36)
Notice Jesus said to watch and pray ALWAYS. He was referring to prophetic matters. THIS CAME FROM JESUS, BUT MANY SCOFF AT PROPHECY for differing reasons (cf. 2 Peter 3:1-7)–yet being a prophetic scoffer is a mistake (cf. 2 Peter 3:8-9).
Jesus realized that if people did not pay attention to prophecy and pray always, they would not properly take the steps to "be counted worthy to escape all these things." Yes, God uses prophecy as a motivator for people. Remember that God used Jonah to warn Nineveh (Jonah 3:1-4) and they repented (Jonah 3:5-9), and they did not get the punishment they were going to get then (Jonah 3:10).
Yet, despite the plans of the humanist/globalists, there really is good news.
After the coming 'Beast reset,' Great Tribulation, and Day of the Lord, Jesus will eliminate the Beast power and establish the millennial Kingdom of God.
This will be a time of abundance and prosperity.
Pray for the Kingdom of God to come (Matthew 6:10).
Change yourself and pray to be counted worthy to escape all these things that will come to pass, and to stand before the Son of Man." (Luke 21:36).
Some items of possibly related interest may include:
There is a Place of Safety for the Philadelphians. Why it May Be Near Petra This article discusses a biblical 'place of safety' and includes quotes from the Bible and Herbert W. Armstrong on this subject–thus, there is a biblically supported alternative to the rapture theory. Two sermon-length videos of related interest are available Physical Protection During the Great Tribulation and Might Petra be the Place of Safety?  Here is something related in the Spanish language: Hay un lugar de seguridad para los Filadelfinos. ¿Puede ser Petra?
6. The Philadelphia Church Era was predominant circa 1933 A.D. to 1986 A.D. The old Radio Church of God and old Worldwide Church of God, now the remnant of that era is basically the most faithful in the Church of God, like who hold to the beliefs and practices of the Continuing Church of God.
7. The Laodicean Church Era has been predominant circa 1986 A.D. to present. The Laodiceans are non-Philadelphians who mainly descended from the old WCG or its offshoots.  They do not properly understand the work or biblical prophecies and will face the Great Tribulation if they do not repent. One video of related interest is 17 Laodicean Errors in Prophecy. See also Do You Hold to Any of These Laodicean Prophetic Errors?
Satan's Plan Does Satan have a plan? What is it? Has it already been successful? Will it be successful in the future? Here are links to a two-part sermon series: What are Some of the Parts of Satan's Plan? and Satan's Plan is More Dramatic than Many Realize.
Is God Calling You? This booklet discusses topics including calling, election, and selection. If God is calling you, how will you respond? Here is a link to a related sermon: Could God be Calling You? A short animation is also available: Is God Calling You?
Christian Repentance Do you know what repentance is? Is it really necessary for salvation? A related sermon is also available titled: Real Christian Repentance.
USA in Prophecy: The Strongest Fortresses Can you point to scriptures, like Daniel 11:39, that point to the USA in the 21st century? This article does. Two related sermon are available: Identifying the USA and its Destruction in Prophecy and Do these 7 prophesies point to the end of the USA?
Does God Have a 6,000 Year Plan? What Year Does the 6,000 Years End? Was a 6000 year time allowed for humans to rule followed by a literal thousand year reign of Christ on Earth taught by the early Christians? Does God have 7,000 year plan? What year may the six thousand years of human rule end? When will Jesus return? 2028 or or 2031 or 20xx? There is also a video titled 6000 Years: When will God's Kingdom Come? Here is a link to the article in Spanish: ¿Tiene Dios un plan de 6,000 años?
Might the U.S.A. Be Gone by 2028? Are there prophetic reasons to believe that the USA will not last two complete presidential terms? Yes. There is a tradition attributed to the Hebrew prophet Elijah that humanity had 6,000 years to live before being replaced by God's Kingdom. There are scriptures, writings in the Talmud, early Christian teachings that support this. Also, even certain Hindu writings support it. Here is a link to a related video: Is the USA prophesied to be destroyed by 2028?
The Great Tribulation: What Happens First? What events have happened? What are some events that are now happening? And what events need to happen for the Great Tribulation to start? Here is a link to a related sermon video: Counting Down to the Great Tribulation.
When Will the Great Tribulation Begin? 2021, 2022, or 2023? Can the Great Tribulation begin today? What happens before the Great Tribulation in the "beginning of sorrows"? What happens in the Great Tribulation and the Day of the Lord? Is this the time of the Gentiles? When is the earliest that the Great Tribulation can begin? What is the Day of the Lord? Who are the 144,000? Here is a version of the article in the Spanish language: ¿Puede la Gran Tribulación comenzar en el 2020 o 2021? ¿Es el Tiempo de los Gentiles? A related video is: 2021: The Great Tribulation or the Great Reset?
The Gospel of the Kingdom of God This free online pdf booklet has answers many questions people have about the Gospel of the Kingdom of God and explains why it is the solution to the issues the world is facing. Here are links to three related sermons: The World's False Gospel, The Gospel of the Kingdom: From the New and Old Testaments, and The Kingdom of God is the Solution.