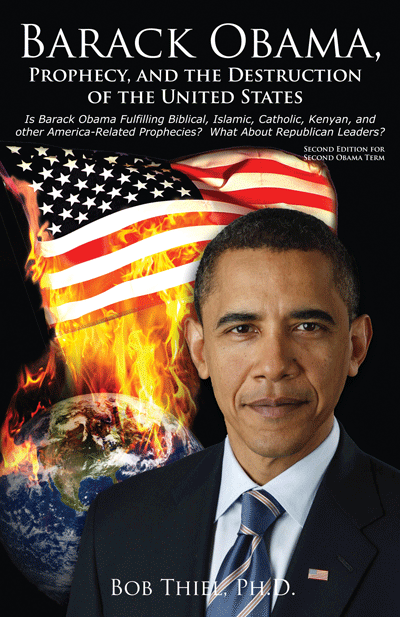 Lord Monckton sees China prepping for final collapse of America:
How did the nihilistic left succeed in destroying America? Simple. They learned just a little of the capitalism they hate, and they drove your nation into outright bankruptcy.And here is what the GOP has to say about it: just about nothing.

The once-mighty United States is now the most indebted nation on Earth. In round numbers, here are just some of the vital statistics as the patient dies:

National debt: $17 trillion, or $50,000 per man, woman and child, or $150,000 per taxpayer. Annual federal deficit: $1 trillion. Medicare/Medicaid/Obama"care": $1 trillion a year. Social Security: another $1 trillion a year. Defense: two-thirds of a trillion. Unemployment handouts: $2 billion per working day. Debt interest: $1 billion per working day. Federal pensions, ditto.

Now for the big numbers. Your government's Social Security liability is as big as the national debt: $17 trillion. Its prescription drug liability is $22 trillion. Then there's the Medicare liability of $86 trillion. Total unfunded liabilities of the U.S. government are $125 trillion.

Net assets for each U.S. citizen are $300,000. The net liability of the U.S. government, shared among its citizens, amounts to almost four times that: $1.1 million a head. And the government's debt is growing at $1 million every 45 seconds. To cover its annual deficit, it is printing $1 trillion a year of currency that is not backed by any asset whatsoever.

Here is what will happen next. When the crash comes, don't say you weren't given fair and clear warning.

First, the dollar will cease – no, make that "is already ceasing" – to be the world's reserve currency. China, as I have been warning you she would, has realized the dollar is finished. So she is quietly making startling progress with bilateral and multilateral deals to replace the dollar with the yuan as the world's currency of choice.  http://www.wnd.com/2013/05/the-dollar-and-the-usa-is-toast/#s4FxtEgKg4tUlQTE.99
A YouTube video of interest may be Is China THE Threat to the United States of America?
While the Chinese yuan will, of itself, not be the world's reserve currency, the reality is that the debt of the USA is astronomical and unsustainable.  The USA will completely fall, but most in it cannot see it.  In China,  however, they have real concerns–so much so that years ago they told their own citizens to buy gold.  That is not something one would expect from a Communist government–and such actions seem mainly only understandable if that government believes that the US dollar will devalue greatly.
Notice that the Bible teaches the following about leaders, debt, and end time destruction:
12…Those who lead you cause you to err, And destroy the way of your paths." (Isaiah 3:12)

16 For the leaders of this people cause them to err, And those who are led by them are destroyed (Isaiah 9:16).

43 The alien who is among you shall rise higher and higher above you, and you shall come down lower and lower. 44 He shall lend to you, but you shall not lend to him; he shall be the head, and you shall be the tail. 45 Moreover all these curses shall come upon you and pursue and overtake you, until you are destroyed because you did not obey the voice of the LORD your God, to keep His commandments and His statutes which He commanded you…47 "Because you did not serve the LORD your God with joy and gladness of heart, for the abundance of everything, 48 therefore you shall serve your enemies, whom the LORD will send against you, in hunger, in thirst, in nakedness, and in need of everything; and He will put a yoke of iron on your neck until He has destroyed you. 49 The LORD will bring a nation against you from afar, from the end of the earth, as swift as the eagle flies, a nation whose language you will not understand, 50 a nation of fierce countenance, which does not respect the elderly nor show favor to the young. 51 And they shall eat the increase of your livestock and the produce of your land, until you are destroyed; they shall not leave you grain or new wine or oil, or the increase of your cattle or the offspring of your flocks, until they have destroyed you. (Deuteronomy 28:43-45, 47-51)
3 For the vision is yet for an appointed time; But at the end it will speak, and it will not lie. Though it tarries, wait for it; Because it will surely come, It will not tarry…5 Indeed, because he transgresses by wine, He is a proud man… 6 "Will not all these take up a proverb against him, And a taunting riddle against him, and say, 'Woe to him who increases What is not his–how long? And to him who loads himself with many pledges'? 7 Will not your creditors rise up suddenly? Will they not awaken who oppress you? And you will become their booty. 8 Because you have plundered many nations, All the remnant of the people shall plunder you (Habakkuk 2:3,5,6-8).
The Habakkuk prophecy will be fulfilled at the time of the end (cf. "The message was true, but the appointed time was long…in the latter days, for the vision refers to many days yet to come," Daniel 10:1,14).
The nation with the greatest debt of all time is the United States of America.
Now, the real cause of all of this debt, etc. is sin.  The USA has moved away from traditional marriage, expanded homosexual "rights," increased its tolerance for pornography, exports entertainment with lower and lower standards, has violence in the land, encourages/engages in violence elsewhere, seeks to expand abortion, and basically is turning further and further away from biblical morality.
And while this is true for some other lands as well, the USA, with its earlier respect for certain Judeo-Christian values should know better.  The New Testament clearly teaches:
48 For everyone to whom much is given, from him much will be required (Luke 12:48).
The U.S.A. and its Anglo-allies have been given much. The three "most sinful nations" according to a 2010 BBC report based on the classic 'seven deadly sins'—lust, gluttony, greed, sloth, wrath, envy and pride'— were Australia, the United States, and Canada ('The Most Sinful Nation on Earth,' February 2010, p. 30).  The United Kingdom was 6th on that list. And while one can argue if other nations should be ahead of them on a sin-list, the reality is that the Anglo-nations promote a lot of sin. And they accept more and more sin.
Despite its military strength (which is getting affected by the debt situation as well as homosexuality, etc.), destruction is coming to the USA (Daniel 11:39).
Some items of possibly related interest may include:
Anglo – America in Prophecy & the Lost Tribes of Israel Are the Americans, Canadians, English, Scottish, Welsh, Australians, Anglo (non-Dutch) Southern Africans, and New Zealanders descendants of Joseph? Where are the lost ten-tribes of Israel? Who are the lost tribes of Israel? What will happen to Jerusalem and the Jews in Israel? Will God punish the U.S.A., Canada, United Kingdom, and other Anglo nations? Why might God allow them to be punished first?
Will the Anglo-Nations be Divided and Have People Taken as Slaves? Will the lands of the United States, United Kingdom, Canada, Australia, and New Zealand be divided? What about Jerusalem? What does Bible prophecy teach? Are there non-biblical prophecies that support this idea? Who will divide those lands? Who will end up with the lands and the people? Here is a link to a video titled Will the USA and other Anglo-nations be Divided and Their People Made Slaves?
Canada in Prophecy: What Does Bible Prophecy, Catholic Prophecy, and other Predictions Suggest About the Future of Canada? There are prophecies that suggest involvement with Canada. And many are not positive about its future.
Who is the King of the West? Why is there no End-Time King of the West in Bible Prophecy? Is the United States the King of the West?
China, Its Biblical Past and Future, Part 1: Genesis and Chinese Characters Where did the Chinese people come from? This article provides information showing that the Chinese peoples must have known about various accounts in the Book of Genesis up until their dispersion after the Tower of Babel.
China, Its Biblical Past and Future, Part 2: The Sabbath and Some of God's Witness in China When did Christianity first come to China? And is there early evidence that they observed the seventh day sabbath?
Asia in Prophecy What is Ahead for Asia? Who are the "Kings of the East"? What will happen to nearly all the Chinese, Russians, Indians, and others of Asia? China in prophecy, where? Who has the 200,000,000 man army related to Armageddon? A YouTube video of interest may be Is China THE Threat to the United States of America?
Habakkuk: His message is for us now Was something written about 2,600 years ago going to affect the USA, Canada, United Kingdom, Australia, and New Zealand today? What does the Bible teach?
Abortion, the Bible, and a Woman's Right to Choose Do you know what the Bible teaches on this? Has the Roman Catholic Church allowed abortions? What about the real Church of God? Some may also, or instead, wish to view the YouTube video Abortion, the Bible, and US Debt.
The Bible Condemns Homosexuality "Same-sex marriage" for "gays" and lesbians is becoming more acceptable to many. What does the Bible teach about homosexuality? Can homosexuals change?
CG7 on Pornography This is an article excerpt from the Church of God, 7th Day-Denver about the pre valance of pornography.
British and American Moral Decay Public nudity is becoming more prevalent in the Anglo-lands. What are some of the consequences?
Is American Football Evil? Is the most popular spectator sport in the USA something that Christians should watch? What do the Bible and early writings show? There is also a YouTube video available titled Should Christians watch American football?
Barack Obama, Prophecy, and the Destruction of the United States-Second Edition for Second Obama Term This is a 160 page book for people truly interested in prophecies related to Barack Obama and the United States, including learning about many that have already been fulfilled (which the book documents in detail) and those that will be fulfilled in the future. It also has a chapter about a Republican choice. This book is available to order at www.barackobamaprophecy.com. The physical book can also be purchased at Amazon from the following link: Barack Obama, Prophecy, and the Destruction of the United States: Is Barack Obama Fulfilling Biblical, Islamic, Catholic, Kenyan, and other America-Related Prophecies? What About Republican Leaders? Second Edition for Second Obama Term.
Barack Obama, Prophecy, and the Destruction of the United States-Second Term-Amazon Kindle edition. This electronic version is available for only US$2.99. And you do not need an actual Kindle device to read it. Why? Amazon will allow you to download it to almost any device: Please click HERE to download one of Amazon s Free Reader Apps. After you go to for your free Kindle reader and then go to Barack Obama, Prophecy, and the Destruction of the United States-Second Term-Amazon Kindle edition.