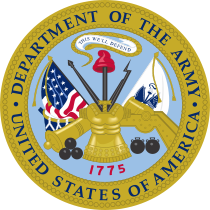 A reader tipped my off about the following:
July 31, 2014

A German Army brigadier general who recently served with NATO forces in Afghanistan is assuming duties as the chief of staff of U. S. Army Europe, the first time a non-American officer has held that position.

Brig. Gen. Markus Laubenthal, most recently the commander of Germany's 12th Panzer Brigade in Amberg, and chief of staff of Regional Command North, International Security Assistance Force Afghanistan, will be stationed at USAREUR headquarters, Wiesbaden, Germany. He could report to duty as early as Monday.

Laubenthal also has served as military assistant to the deputy commander of operations and assistant chief of staff of operations for NATO forces in Kosovo. http://www.armytimes.com/article/20140731/NEWS08/307310070/German-officer-serve-U-S-Army-Europe-s-chief-staff

July 31, 2014

BERLIN—A German will for the first time become chief of staff of the U.S. Army in Europe, a sign of further cooperation between the two nations despite a chill caused by allegations of U.S. spying here.

Brig. Gen. Markus Laubenthal from Germany's Bundeswehr will report to Lt. Gen. Donald Campbell, the U.S. commander for U.S. Army Europe, known as USAREUR, with headquarters in Wiesbaden, Germany.

"This is a bold and major step forward in USAREUR's commitment to operating in a multinational environment with our German allies," Gen. Campbell said.

The appointment of a German to the position has been several months in the making and is part of the U.S. Army's strategy to internationalize the command of its overseas operations.

The U.S. Army in Europe said in March it was in talks to appoint a German brigadier general as its new chief of staff.

Still, German officials said the decision—less than a month after Berlin asked the top U.S. intelligence official in the German capital to leave the country following the arrest of a suspected U.S. spy in the ranks of the German intelligence service—showed the two countries were working together as closely as ever on other security fronts.

"It's a sign of the continuing, very deep cooperation with the Americans," Lt. Gen. Rainer Korff, the commander of German contingents in multinational forces, said. "We didn't even have this in the dark times of the Cold War."  http://online.wsj.com/articles/u-s-army-in-europe-to-get-german-chief-of-staff-1406819694
Many members of the US Army have got to be wondering about this.
Do any Americans who remember World War II ever think that the USA would ever do anything like this?
However, we in the Church of God have long taught that Germany would rise again.  In the Continuing Church of God, we have specifically taught that because of the USA espionage issues (like Snowden) that the USA would try to appease Germany.
The USA is more and more putting itself in harm's way with Europe in general and Germany in particular.  If a German or European general is in charge of US armed forces in Europe when Europe attack and beats the USA (cf. Daniel 11:39), the USA will lose faster than any thought.
It has long been my view that the Europeans will be surprised how relatively easy it will be to take over the USA when it is time.
The USA is being naive about this.  But as its political and military leaders do not really believe and understand biblical prophecy, they think their ways to peace will work.  The Bible teaches otherwise (cf. Isaiah 59:8).
Some items of related interest may include:

The Snowden Leaks are Leading to the Destruction of the USA Can what happened with the leaks of what the NSA has done help the USA to be taken over? What does the Bible teach that seems to be related to this? Here is a related YouTube video titled Are the Snowden NSA leaks leading to the destruction of the USA?
Barack Obama, Prophecy, and the Destruction of the United States-Second Edition for Second Obama Term This is a 160 page book for people truly interested in prophecies related to Barack Obama and the United States, including learning about many that have already been fulfilled (which the book documents in detail) and those that will be fulfilled in the future. It also has a chapter about a Republican choice. This book is available to order at www.barackobamaprophecy.com. The physical book can also be purchased at Amazon from the following link: Barack Obama, Prophecy, and the Destruction of the United States: Is Barack Obama Fulfilling Biblical, Islamic Catholic, Kenyan, and other America-Related Prophecies? What About Republican Leaders? Second Edition for Second Obama Term.
Barack Obama, Prophecy, and the Destruction of the United States-Second Term-Amazon Kindle edition. This electronic version is available for only US$2.99. And you do not need an actual Kindle device to read it. Why? Amazon will allow you to download it to almost any device: Please click HERE to download one of Amazon s Free Reader Apps. After you go to for your free Kindle reader and then go to Barack Obama, Prophecy, and the Destruction of the United States-Second Term-Amazon Kindle edition.
Europa, the Beast, and Revelation Where did Europe get its name? What might Europe have to do with the Book of Revelation? What about "the Beast"? Is an emerging European power "the daughter of Babylon"? What is ahead for Europe? Here is a link to a video titled: Can You Prove that the Beast to Come is European?
European Technology and the Beast of Revelation Will the coming European Beast power would use and develop technology that will result in the taking over of the USA and its Anglo-Saxon allies? Is this possible? What does the Bible teach? Here is a related YouTube video: Military Technology and the Beast of Revelation.
Must the Ten Kings of Revelation 17:12 Rule over Ten Currently Existing Nations? Some claim that these passages refer to a gathering of 10 currently existing nations together, while one group teaches that this is referring to 11 nations getting together. Is that what Revelation 17:12-13 refers to? The ramifications of misunderstanding this are enormous.
Might German Baron Karl-Theodor zu Guttenberg become the King of the North? Is the former German Defense Minister (who is also the former German Minister for Economics and Technology) one to watch? What do Catholic, Byzantine, and biblical prophecies suggest?
Germany's Assyrian Roots Throughout History Are the Germanic peoples descended from Asshur of the Bible? Have there been real Christians in Germanic history? What about the "Holy Roman Empire"? There is also a You-Tube video sermon on this titled Germany's Biblical Origins.
Germany in Biblical and Catholic Prophecy Does Assyria in the Bible equate to an end time power inhabiting the area of the old Roman Empire? What does prophecy say Germany will do and what does it say will happen to most of the German people? Here is a link to a video Is the USA Pushing Germany to Start WWIII?