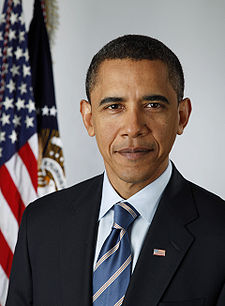 The Obama Administration seems to wish to further minimize religion in America according to the following articles:
Minor Changes in Language Could Mean Major Changes in Religious Freedom

Catholic Online – July 16, 2010    By Randy Sly

WASHINGTON, DC (Catholic Online) – The change in language was barely noticeable to the average citizen but political observers are raising red flags at the use of a new term "freedom of worship" by President Obama and Secretary Clinton as a replacement for the term freedom of religion. This shift happened between the President's speech in Cairo where he showcased America's freedom of religion and his appearance in November at a memorial for the victims of Fort Hood, where he specifically used the term "freedom of worship." From that point on, it has become the term of choice for the president and Clinton…

http://catholic.org/national/national_story.php?id=37390&page=1Why "Freedom of Worship" Is Not Enough

First Things – Feb 22, 2010

by Ashley Samelson…

Recently, both President Obama and Secretary of State Hillary Clinton have been caught using the phrase "freedom of worship" in prominent speeches, rather than the "freedom of religion" the President called for in Cairo…

Any person of faith knows that religious exercise is about a lot more than freedom of worship. It's about the right to dress according to one's religious dictates, to preach openly, to evangelize, to engage in the public square. Everyone knows that religious Jews keep kosher, religious Quakers don't go to war, and religious Muslim women wear headscarves—yet "freedom of worship" would protect none of these acts of faith…The Obama administration should heed its own words when it comes to religious freedom. http://www.firstthings.com/onthesquare/2010/02/why-ldquofreedom-of-worshiprdquo-is-not-enough
This Obama Administration change is a bigger change than most understand.  Freedom of religion is under attack in the USA, UK, and elsewhere.
And it is consistent with a court decision in the UK a short while back.  Basically a UK judge ruled that one can believe anything one wants, but cannot put those beliefs into practice if they are in conflict government anti-discrimination laws (this case, if I recall correctly, had to do with "abortion rights").  There is also another case in the UK where an unmarried (in this case homosexual) couple is suing two innkeepers because the innkeepers do not rent single rooms to unmarried people because of their religious beliefs–freedom to practice religion in one's professional life is being highly discounted by at least the USA and UK governments at an increasingly alarming rate.
Since his election in November 2008, I have consistently warned that USA President Obama was NOT the final antichrist, but was apocalyptic.  Notice another statement from my book 2012 and the Rise of the Secret Sect that should ring true for believers:
As the God of the Bible expects leaders to encourage repentance and moral behaviors when they are subject to destructive punishment (cf. Jonah 3:6-9), and Barack Obama does not seem to believe that the U.S.A. needs to repent for its sins against God, his policies seem to be focused on not relying on God.
Although USA President Obama publicly claims to be a Christian, trying to subtly reduce religious freedom is not something a true Christian leader would do.
For more information, please check out the following:
Prophecies of Barack Obama? Are there biblical and non-biblical prophecies about Barack Obama. Did Nostradamus predict Barack Obama dealing with the Antichrist?  This is a lengthy article with many prophecies that Barack Obama may end up fulfilling.
Barack Obama, Prophecy, and the Destruction of the United States Some claim that Barack Obama is the prophesied "son of Kenya". Might Bible prophecy be fulfilled by him?
Barack Obama in Islamic Prophecy? There is actually a 17th century Shiite prophecy that some believe that Barack Obama will fulfill that will lead to a rising up of Islam.
Anglo – America in Prophecy & the Lost Tribes of Israel Are the Americans, Canadians, British, Scottish, Welsh, Australians, Anglo-Southern Africans, and New Zealanders descendants of Joseph? Where are the lost ten-tribes of Israel? Who are the lost tribes of Israel? Will God punish the U.S.A., Canada, United Kingdom, and other Anglo nations? Why might God allow them to be punished first?
End of Mayan Calendar 2012–Might 2012 Mean Something? Are there Mayan calendar predictions for change in 2012? Changes were centuries ago predicted by the Hopi Native Americans. Do Mayan/Hindu/Hopi/Buddhist/New Age/Nostradamus prophecies have any value here? Why might Satan have inspired this date? Does the Dresden codex show destruction of the earth by flood? Can the great tribulation start before 2012? How might Barack Obama be involved in 2012?
2012 and the Rise of the Secret Sect This is a link related to a book by Bob Thiel (COGwriter). This also has YouTube videos. This book documents and explains hundreds of prophecies. Chapter 8 is titled Barack Obama, Islam, and the End of America.  Since this book was published, many of its predictions have already started to come to pass.