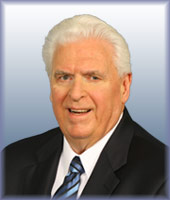 Fred Coulter

Learned late yesterday that Dolores Coulter, wife of CBCG's Fred Coulter died last week:
Fred Coulter has posted the following concerning his wife, Dolores:
"It is with a heavy heart that I tell you that Dolores has passed away. She died peacefully in her sleep and Jonathan was with her. We appreciate everyone's prayers and cards and thank you for your love."
(I posted Fred Coulter's photograph as he made the announcements and I do not have a photo of Dolores.)
I actually spoke with Dolores Coulter a few weeks ago. A week or two ago, Fred Coulter told me she was ill.
Anyway, I sent Fred Coulter my condolences last night.
He and his son Jonathan are in my prayers.