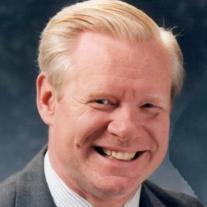 Wayne Pyle

As I reported a couple of days ago at my News of the Living Church of God page, Wayne Pyle died.  Here is some additional information about that:
Obituary for Louis Wayne Pyle, II
Louis Wayne Pyle II, a native Californian, died at his home in Matthews, NC at the age of 65 years on August 25, 2012, after a valiant two year battle with cancer. Mr. Pyle was born in San Francisco on September 28, 1946. At 6'3" tall, Mr. Pyle was a big man with a big, compassionate heart who put his whole being into everything he did.


He is survived by his beloved wife of 40 years, Suzanne Kloster Pyle, three children and two grandchildren. His son Michael Pyle married to Mayuko of California. His twin daughters are Angela married to Dwight Mullis, of Charlotte, NC, their sons Aiden, age 19 months and Easton, age 2 weeks; and, Kathleen Pyle of California. His brothers are David Pyle from California,Gary Pyle from Pennsylvania,and Jeffry Pyle from California. He also had two stepbrothers, Fred and Timothy Hackett and two stepsisters, Elizabeth Hackett and Catherine Hackett Welch. He was preceded in death by his parents, Louis Pyle and Frances Hackett and one brother, Ernie Pyle.


Mr. Pyle was 1972 graduate of Ambassador College in Pasadena, California. He worked for the college and the Worldwide Church of God until 1995 in various capacities over the years in Transportation, Mail Processing, and in the Media/Circulation Departments. In the years following that, he became a part of the Living Church of God as Media Coordinator.

Mr. Pyle came to North Carolina with the Living Church of God in 2002, to serve God's Work and God's people. As a long time deacon, his devotion to his duties was legendary. If there was a job to be done he was there to do it until his failing health made it impossible for him carry on.

He had many interests which he pursued with his usual passion. His lifelong love of mountaineering brought him national recognitions as an expert on the mountains of North America, but none of his interests was more important to him than his family and his church brethren.

The family deeply appreciates the over whelming expressions of concern and condolences from so many people around the world, and the loving, heartfelt care Mr. Pyle received.

Visitation for family and friends will be held on Tuesday from 6-8 PM at Heritage Funeral Home, Weddington Chapel, 3700 Forest Lawn Drive, Matthews, NC 28104. Funeral services will be held at 11AM, Wednesday in the funeral home Chapel. The family will have a reception immediately following the service at the funeral home.


An online guestbook is available at www.heritagefuneral.net

Wayne Pyle was always nice and kind to me and I enjoyed working with him. He worked for WCG, then GCG, and finally LCG. His family is in my prayers.
I suspect the first thing Wayne Pyle might say to me in the resurrection (presuming that I could be amongst the first he would speak with) would be: "Well, how did it all turn out?  I want the details."   With the "it" being finalizing the work of getting the Gospel out and through the time of Jesus' return.  Wayne Pyle will be missed and I miss him already.
Some items of possibly related interest may include:
What Did Early Christians Understand About the Resurrection? Is there more than one future resurrection? Did early Christians teach a physical resurrection? Did early Christians teach three resurrections?
Should the Church Still Try to Place its Top Priority on Proclaiming the Gospel or Did Herbert W. Armstrong Change that Priority for the Work? Some say the Church should mainly feed the flock now as that is what Herbert W. Armstrong reportedly said. Is that what he said? Is that what the Bible says? What did Paul and Herbert W. Armstrong expect from evangelists?
Did Early Christians Believe that Humans Possessed Immortality? What does John 3:16, and other writings, tell us? Did a doctrine kept adopted from paganism?