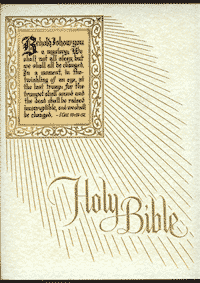 Frank McCrady, a former UCG pastor, who later went to the the Church of God, a Worldwide Association (COGWA) has died.  A reader sent me the following:
From Ken Treybig, pastor, Ruston, LA & East Texas, TX:

Thank you very much for your prayers over the almost four years since Mr. Frank McCrady's massive stroke. His battle has ended and he died peacefully Monday evening, Dec. 15. He now awaits that glorious reunion at the first resurrection and while his widow, Charlene, finds great comfort in that truth, it is still a big transition in her life. There will be a memorial service for him this Sunday at the East Texas church hall (708 E Broadway in Gladewater), followed by a meal for the family and guests.

Gladewater, TX 75647

+++++++++++++++++++++++

GLADEWATER — Memorial services for Frank McCrady II, 89, Gladewater, will be 2 p.m. Sunday, December 21, 2014, at the Church of God, a Worldwide Association, in Gladewater. Arrangements are by Hilliard Funeral Home. Mr. McCrady was born July 3, 1925, in St. Louis, Mo., and died December 15, 2014, in Gladewater.
I did not know Frank McCrady personally, but did report about his health in the past.