Monday, May 31st, 2010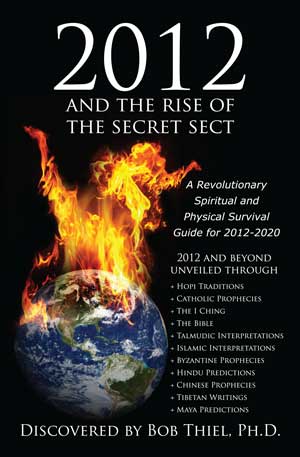 Financial problems for banks are not over:
Big Banks Face Financial Doomsday in 2012

Daily Finance, AOL Money & Finance – May 28, 2010

Finally, the vast amounts of government-backed cheap capital that these banks raised in the financial markets in 2009, will all have to be refinanced in 2012 at interest rates that could be as much as five times higher than those they got last year."Goldman Sachs alone has something like $21 billion of debt due then," says Tim Backshall, chief strategist with Credit Derivatives Research…In fact, Goldman's massive debt pales by comparison to the amounts raised by others last year under the government-backed programs: Citigroup raised $64 billion, Bank of America $44 billion, J.P. Morgan Chase $39 billion, and Morgan Stanley $25 billion. And most of this debt is due 2012.
Now, I am not saying that 2012 will be the year that the USA's economy completely collapses (I think Bible prophecy shows that it will be a little past then, Does God Have a 6,000 Year Plan? What Year Does the 6,000 Years End?).
But the reality is that the world's financial system still has major problems.  That banks and some countries are going to face some in 2012.  And that ultimately, the USA's dollar will be totally worthless (as my book 2012 and the Rise of the Secret Sect states on page 333).
The world's financial system will change, and the USA will no longer be on top.
Some items of possibly related interest may include:
Anglo – America in Prophecy & the Lost Tribes of Israel Are the Americans, Canadians, British, Scottish, Welsh, Australians, Anglo-Southern Africans, and New Zealanders descendants of Joseph? Where are the lost ten-tribes of Israel? Who are the lost tribes of Israel? Will God punish the U.S.A., Canada, United Kingdom, and other Anglo nations? Why might God allow them to be punished first?
Who is the King of the North? Is there one? Do biblical and Roman Catholic prophecies point to the same leader? Should he be followed? Who will be the King of the North discussed in Daniel 11? Is a nuclear attack prophesied to happen to the English-speaking peoples of the United States, Great Britain, Canada, Australia, and New Zealand? When do the 1335 days, 1290 days, and 1260 days (the time, times, and half a time) of Daniel 12 begin? When does the Bible show that economic collapse will affect the United States?
2012 and the Rise of the Secret Sect This is a link related to a book by Bob Thiel (COGwriter). This also has YouTube videos. This book documents and explains hundreds of prophecies. And since it was published, many have already started to come to pass.
2012 y el surgimiento de la secta secreta Nuevo libro del Dr. Thiel en Español.
2012 und das Auftreten der geheimen Sekte (German Edition) 2012 Buch von Dr. Thiel in deutscher Sprache.