Tuesday, April 30th, 2019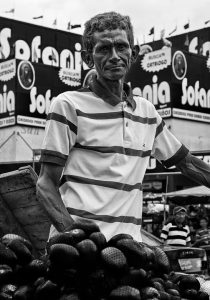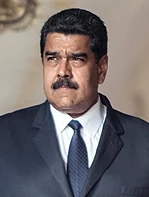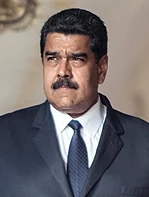 Venezuelan man selling vegetables (Pixabay)

The situation in Venezuela has turned violent:
April 30, 2019

Venezuela's socialist government said Tuesday that an "attempted coup" was underway in Caracas as Juan Guaido, the country's opposition leader and self-declared interim president, took to the streets with military troops he said had joined his effort to overthrow President Nicolas Maduro.

The U.S.-supported Guaido said, "Today brave soldiers, brave patriots, brave men supporting the constitution have answered our call."

But the government's communications minister, Jorge Rodriguez, said on Twitter, "We are currently facing and deactivating a small group of treacherous military personnel who took positions" near a military base "to promote a coup d'etat. We call on the people to remain on maximum alert to — with our glorious National Bolivarian Armed Forces — defeat the attempted coup and preserve peace."

Maduro loyalists fired tear gas at demonstrators outside a military base. But television footage showed soldiers and Guaido supporters at the largely empty base milling about without urgency.

Guaido appeared alongside opposition politician Leopoldo Lopez who had been put under house arrest by Maduro but said he had been "freed" by soldiers supporting Guaido.

Lopez posted a picture of men in uniform on Twitter, with the message, "Venezuela: the definitive phase to end the usurpation, Operation Liberty, has begun."

But Defense Minister Vladimir Padrino Lopez asserted on Twitter that the situation in the military barracks and bases in the country was "normal" and that the military was "firmly in defense" of Maduro.

Despite widespread food and medical shortages and a failing economy in Venezuela, the socialist Maduro regime has clung to power with the support of most of the country's military. Venezuela's two biggest creditors, Russia and China, also have continued to support Maduro.

Meanwhile, the U.S., one of about 50 countries that has recognized Guaido as the country's legitimate leader, has imposed sanctions on Caracas in an effort to curb its international oil sales.

In the U.S. Tuesday, the White House said President Donald Trump "has been briefed and we are monitoring the ongoing situation."

Secretary of State Mike Pompeo said, "Today interim President Juan Guaido announced start of Operación Libertad. The U.S. Government fully supports the Venezuelan people in their quest for freedom and democracy. Democracy cannot be defeated."

National security adviser John Bolton said the Venezuela military "must protect the Constitution and the Venezuelan people. It should stand by the National Assembly and the legitimate institutions against the usurpation of democracy. The United States stands with the people of Venezuela."

Colombia President Ivan Duque called on Twitter for "soldiers and the people of Venezuela to place themselves on the right side of history, rejecting dictatorship and Maduro's usurpation."

But Spain, which also recognizes Guaido as Venezuela's legitimate leader, said it did not support a military coup. Madrid said, "We … have no doubt that the solution for Venezuela has to come hand in hand with elections. Spain does not support any military coup."

Guaido heads Venezuela's National Assembly. He invoked the constitution to declare himself interim president in January after calling Maduro's leadership illegitimate because of election fraud. https://www.voanews.com/a/venezuelan-opposition-leader-calls-for-support-of-military-against-maduro/4897206.html

April 30, 2019

12:10 p.m.

Russia's foreign ministry has called on "the radical opposition" in Venezuela to stand down and "refrain from violence."

The ministry has issued a statement saying "It is important to avoid unrest and bloodshed" and saying Venezuela's problems "should be resolved through a responsible process of negotiation without preconditions."

It also calls on the opposition to avoid "destructive interference from abroad."

Russia is a key ally of Venezuelan President Nicolás Maduro and is one of his government's main weapons suppliers. https://www.apnews.com/1b271ef1f15940f394343dd2027a23e2

April 30, 2019

Venezuelan opposition diplomat Carlos Vecchio said today's actions were only the beginning.

An attempted coup is underway to remove President Nicolás Maduro.

"This is only the beginning," he told reporters. "This is an operation that is developing right now. We will see more events in the hours and the days to come."

Vecchio said today's actions were not as a result of military coup.

"This is a constitutional process led by the Venezuelan people under the leadership of a civilian — the interim president of Venezuela Juan Guaido," he said. "He's calling for the restoration of our Constitution and of course, the restoration of our Democratic system." https://edition.cnn.com/americas/live-news/juan-guaido-venezuela-operation-freedom-live-updates/index.html
The situation in Venezuela has became violent. It may take some time to see what is really the result of the actions today.
Over the past few years, millions have left Venezuela for other countries.
It has been difficult for those in Venezuela and those who escaped it.
Venezuela, itself, may have the greatest amount of oil reserves of any country. And even if it is only second or third, it has enough reserves from a physical perspective to solve many of its economic problems if it would take another look at its policies and correct many of them.
Actually, that is one reason that Russia and China have tended to stand by Nicholas Maduro. And Russia has lots of experience with oil production and does have the ability to assist Venezuela with its oil production and oil exports.
As I have written before, ultimately, I believe that Venezuela will change and some of those who left it will return.
Venezuela, also, will likely have some prosperity with trade from the rising Babylonian Beast power, but that will be temporal.
Venezuela, like the rest of the world, needs repentance and the Kingdom of God.
Some items of possibly related interest may include:
Mexico, Central America, South America, Brazil, and the Caribbean in Prophecy [Español: México, América central, Suramérica, Brasil y el Caribe en la profecía] [Português: México, América Central, Ámérica do Sul, e Brasil na profecia] What will happen to those of Latin America? Will they have prosperity? Will they cooperate with Europe? Will they suffer in the future? What role might the various Caribbean nations/territories play?
Is God Calling You? This booklet discusses topics including calling, election, and selection. If God is calling you, how will you respond? Here is a link to a related sermon: Could God be Calling You?
Christian Repentance Do you know what repentance is? Is it really necessary for salvation? A related sermon is also available titled: Real Christian Repentance.
Does God Have a 6,000 Year Plan? What Year Does the 6,000 Years End? Was a 6000 year time allowed for humans to rule followed by a literal thousand year reign of Christ on Earth taught by the early Christians? Does God have 7,000 year plan? What year may the six thousand years of human rule end? When will Jesus return? 2027 or 20xx? There is also a video titled 6000 Years: When will God's Kingdom Come? Here is a link to the article in Spanish: ¿Tiene Dios un plan de 6,000 años?
When Will the Great Tribulation Begin? 2019, 2020, or 2021? Can the Great Tribulation begin today? What happens before the Great Tribulation in the "beginning of sorrows"? What happens in the Great Tribulation and the Day of the Lord? Is this the time of the Gentiles? When is the earliest that the Great Tribulation can begin? What is the Day of the Lord? Who are the 144,000? Here is a version of the article in the Spanish language: ¿Puede comenzar la Gran Tribulación en 2018 o 2019? ¿Es el Tiempo de los Gentiles? You can also see the English language sermon videos: The Great Tribulation from the Mount of Olives and Can the Great Tribulation begin before 2020? A shorter and newer video is: Might the Great Tribulation start in 2019?
The Times of the Gentiles Has there been more than one time of the Gentiles? Are we in it now or in the time of Anglo-America? What will the final time of the Gentiles be like? A related sermon is available and is titled: The Times of the Gentiles.
Just What Do You Mean — Repentance? Do you know what repentance is? Have you truly repented? Repented of what? Herbert W. Armstrong wrote this as a booklet on this important subject.
The Gospel of the Kingdom of God This free online pdf booklet has answers many questions people have about the Gospel of the Kingdom of God and explains why it is the solution to the issues the world is facing. Here are links to three related sermons: The World's False Gospel, The Gospel of the Kingdom: From the New and Old Testaments, and The Kingdom of God is the Solution.