Friday, August 31st, 2018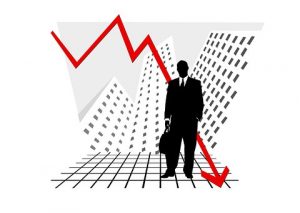 A reader sent me a link to the following today from Forbes:
4 Financial Savants Warn About The Great Crash Of 2020

They ought to know. To hear some of the financial world's smartest folks, today's buoyant times are numbered. Hey, they've been through it before. And they know the odds are in favor of a skid.

Some day, maybe next year, maybe in 2020, the economy will take a swan dive and the market will take the plunge with it. This is as inevitable as getting a cold: There are some germs lurking that eventually will make you sniffle, cough and feel sorry for yourself. The same goes with the economy and the stock market. …

Ben Bernanke, former chair of the Federal Reserve. "In 2020, Wile E. Coyote is going to go off the cliff and look down." …

Alan Greenspan, also former head of the Fed. "There are two bubbles: a stock market bubble and a bond market bubble." …

Scott Minerd, Guggenheim Partners chief investment officer. The market "is on a collision course with disaster" and the catastrophe will hit in late 2019, with stocks losing 40%.

That sounds pretty dire. In the 2007-09 financial crisis, the S&P 500 lost about 50% of its value. …

Jim Rogers, founder of the Quantum Fund. "When we have a bear market, and we are going to have a bear market, it will be the worst in our lifetime." https://www.forbes.com/sites/lawrencelight/2018/07/31/4-financial-savants-warn-about-the-great-crash-of-2020/#336ce91b6197
Yes, the time will come when the US stock market will plunge. While precisely when is a question, it will happen.
But unlike what happened in 2007-2009, there are other forces at work now. Because of USA sanctions, tariffs, and various financial threats, the world is working towards moving away from using the USA dollar as its primary trading currency (eg. see SWIFT end of the USA by 2025 as EU, Russia, China, and Iran take steps?  and watch US Dollar being challenged by Gold-Petro-Yuan).
Now, notice something I reported here a few days ago from Bloomberg:
EU Looking to Sidestep U.S. Sanctions With Payments System Plan

Germany and France said they're working on financing solutions to sidestep U.S. sanctions against countries such as Iran, including a possible role for central banks.

The discussions … are a signal that European powers are trying to get serious about demonstrating a greater level of independence from the U.S. as President Donald Trump pursues his "America First" agenda.

"With Germany, we are determined to work on an independent European or Franco-German financing tool which would allow us to avoid being the collateral victims of U.S. extra-territorial sanctions," French Finance Minister Bruno Le Maire said Monday during a meeting with press association AJEF. "I want Europe to be a sovereign continent not a vassal, and that means having totally independent financing instruments that do not today exist." …

German Foreign Minister Heiko Maas also weighed in Monday, saying the EU is working to protect economic ties with Iran and keep payment channels open. Maas reiterated a proposal to make international payments systems like Swift more independent of the U.S. …

Maas said that while most of the "very difficult questions on the details" of any payments system are unresolved, at least the alternative of a nuclear escalation in the Middle East has so far been avoided. As well as the U.S. sanctions against Iran, action taken against China, Russia and Turkey will also damage European business, he added.

"We have to react and strengthen Europe's autonomy and sovereignty in trade, economic and finance policy," Maas said in a speech in Berlin. https://www.bloomberg.com/news/articles/2018-08-27/eu-looking-to-sidestep-u-s-sanctions-with-payments-system-plan
The EU no longer wishes to be a 'vassal' state under the USA. The Bible shows that Europe will rise up and dominate world trade, for a time (Revelation 17-18).
As I have written before, there is a price to pay for US sanctions and they do affect the dollar.
The news items the past several days have basically confirmed our latest video which went live on Sunday as well as one from a couple of weeks ago:
A recent headline was "Is Trump Pushing Germany to Russia?" There have been comments by German and Russian leaders that they have aligned interests that Donald Trump opposes and need to take financial, military, and other steps to assist Europe. Russia and the EU (European Union) still support the Iran nuclear deal, Paris Climate accords, and the World Trade Organization, despite Donald Trump's actions against them. Have there been comments to replace the USA's SWIFT system by the Russians and Germans? What is Russia's MIR payment system? What about talks for the EU to have trade and other arrangements with the EAEU (Eurasian Economic Union)? Did the old Radio Church of God foretell of the development of a Russian and German plan to eliminate the USA? Has Russia indicated that it wants Alaska back? Is the giving of USA territories to Russia by a coming European leader consistent with a prophecy in the Book of Daniel? Here is a link to our video: Is Donald Trump pushing Europe to Russia?
Russian Prime Minister Dmitry Medvedev said new US sanctions would be a declaration of economic war. Iran, North Korea, China, Europe, and Turkey are also upset about USA sanctions and tariffs. A Turk asserted "Somebody must find a solution and stop the USA." The BRICS nations see US sanctions and tariffs as helpful to their objectives to trade without the USA. Are "unintended consequences" of USA policies threatening the current Anglo-American world order and leading to a New World Order? What has 'Lord' Jacob Rothschild and Russian President Vladimir Putin stated? Does Bible prophecy show that a confederation of Turks, Arabs, and Europeans pose a real threat to the USA and UK? Is the final time of the Gentiles coming? Will it be worse than people imagine? Dr. Thiel addresses these issues and more.

Here is a link to our video:

US Sanctions and Tariffs leading to New World Order?
The USA has been pushing countries away from its currency. Plus, we see nations like China, Brazil, and many in Europe and elsewhere who want to trade with those that the USA wants to sanction.
US President Trump's tough talk in various areas (like trade and banking sanctions) are encouraging the EU, China, Russia, Pakistan, Iran, Turkey, North Korea, Venezuela, and others to take steps to protect themselves from aspects of his threats.
Notice also the following from Michael Krieger:
The Tectonic Plates of Geopolitics Are Starting to Shift

The United States is currently waging economic warfare against one tenth of the world's countries with cumulative population of nearly 2 billion people and combined gross domestic product (GDP) of more than $15 trillion.

These include Russia, Iran, Venezuela, Cuba, Sudan, Zimbabwe, Myanmar, the Democratic Republic of Congo, North Korea and others on which Washington has imposed sanctions over the years, but also countries like China, Pakistan and Turkey which are not under full sanctions but rather targets of other punitive economic measures. …

I think history will show Trump's decision to unilaterally scrap the Iran deal (JCPOA) was the catalyst that caused much of rest of the world to get serious about creating alternative financial rails on which to conduct global business. Nation-states the world over are coming to the obvious conclusion that it's virtually impossible to execute independent foreign policy in the content of a global financial system so completely dominated by the U.S. …

We're beginning to see the emergence of a global consensus related to two crucial geopolitical perspectives:

A growing understanding that a world unilaterally controlled by an imperial U.S. which demands all other nations accept vassal status is no longer tenable.
Recognition that a more multi-polar world cannot truly come into being without displacing, or at the very least creating, a viable alternative(s) to the USD-centric global financial system. …

I expect the world to be entirely different in structure by around 2025. https://libertyblitzkrieg.com/2018/08/27/the-tectonic-plates-of-geopolitics-are-starting-to-shift/
Michael Krieger may well be right that we could have a world with what would be considered as an entirely different structure by 2025. The end of humanity's 6000 years is getting closer and it will end with the final time of the Gentiles. This rise coincides with the end of the Anglo-American world order.
While stock prices rise and fall, what will happen to the economy of the USA will be much worse than what happened in 2007-2009. And I am not talking about what may happen in 2019-2020, but later than that.
We are getting closer to the great tribulation (Matthew 24:21; see also When Will the Great Tribulation Begin?) and final time of the Gentiles (Luke 21:24) that Jesus spoke of.
The Anglo-American dominated world order will end, and Bible prophecy shows that financial reasons will be part of the cause (cf. Habakkuk 2:6-8; Revelation 17-18).
Some items of possibly related interest may include:
The End of US Dollar Dominance Is the USA losing its economic status? What about the petro-gold-yuan? A related video is also available: US Dollar being challenged by Gold-Petro-Yuan.
Gentile Cryptocurrency Proposal Two Russian leaders have called for a BRICS-wide and/or EAEU-wide cryptocurrency. This is hoped to be used to replace the US dollar for international trade. BRICS stands for Brazil, Russia, India, China, and South Africa. The BRICS nations represent 3.6 billion people. The EAEU includes Russia, Armenia, Belarus, Kazakhstan, and Kyrgyzstan. Will Gentiles rise up? Are there any prophetic ramifications of what these nations are looking to do? This is a video.
Iran in Prophecy Is Iran in Bible prophecy? If so, what does the Bible teach? What names, other than Persia, may be used to describe Iran? There is also a related YouTube video titled Iran In Prophecy.
USA in Prophecy: The Strongest Fortresses Can you point to scriptures, like Daniel 11:39, that point to the USA in the 21st century? This article does. A related sermon is titled: Do these 7 prophesies point to the end of the USA?
Who is the King of the West? Why is there no Final End-Time King of the West in Bible Prophecy? Is the United States the King of the West? Here is a version in the Spanish language: ¿Quién es el Rey del Occidente? ¿Por qué no hay un Rey del Occidente en la profecía del tiempo del fin?
Anglo – America in Prophecy & the Lost Tribes of Israel Are the Americans, Canadians, English, Scottish, Welsh, Australians, Anglo-Saxon (non-Dutch) Southern Africans, and New Zealanders descendants of Joseph? Where are the lost ten-tribes of Israel? Who are the lost tribes of Israel? What will happen to Jerusalem and the Jews in Israel? Will God punish the U.S.A., Canada, United Kingdom, and other Anglo-Saxon nations? Why might God allow them to be punished first? Here is a link to the Spanish version of this article: Anglo-América & las Tribus Perdidas de Israel. Information is also in the YouTube sermons titled Where are the Ten Lost Tribes? Why does it matter? and British are the Covenant People. A short YouTube of prophetic interest may be: Are Chinese threats against Australia for real?
Will the Anglo-Saxon Nations be Divided and Have People Taken as Slaves? Will the lands of the United States, United Kingdom, Canada, Australia, and New Zealand be divided? What about Jerusalem? What does Bible prophecy teach? Are there non-biblical prophecies that support this idea? Who will divide those lands? Who will end up with the lands and the people? Here is a link to a video titled Will the USA and other Anglo-nations be Divided and Their People Made Slaves? Here is a related item in the Spanish language ¿Serán divididas las naciones anglosajonas?
British are the Covenant People What do 'British' and 'Britain' mean in Hebrew? Are the descendants of the Anglo-Saxons people of the covenant? Does the British royal family connect to the throne of David? What does the Bible teach? What does history show us? Is there any DNA evidence related to British-Israelism? When did Christianity make it to the British Isles? Could Jeremiah have made it to the British Isles? What type of Christians made it to the British Isles? Did the last King of England believe in British Israelism?
Does God Have a 6,000 Year Plan? What Year Does the 6,000 Years End? Was a 6000 year time allowed for humans to rule followed by a literal thousand year reign of Christ on Earth taught by the early Christians? Does God have 7,000 year plan? What year may the six thousand years of human rule end? When will Jesus return? 2027 or 20xx? There is also a video titled 6000 Years: When will God's Kingdom Come? Here is a link to the article in Spanish: ¿Tiene Dios un plan de 6,000 años?
When Will the Great Tribulation Begin? 2018, 2019, or 2020? Can the Great Tribulation begin today? What happens before the Great Tribulation in the "beginning of sorrows"? What happens in the Great Tribulation and the Day of the Lord? Is this the time of the Gentiles? When is the earliest that the Great Tribulation can begin? What is the Day of the Lord? Who are the 144,000? Here is a version of the article in the Spanish language: ¿Puede comenzar la Gran Tribulación en 2018 o 2019? ¿Es el Tiempo de los Gentiles? You can also see the English language sermon videos: The Great Tribulation from the Mount of Olives and Can the Great Tribulation begin before 2020? A shorter video is: Can the Great Tribulation begin in 2018?
The Times of the Gentiles Has there been more than one time of the Gentiles? Are we in it now or in the time of Anglo-America? What will the final time of the Gentiles be like? A related sermon is available and is titled: The Times of the Gentiles.
Europa, the Beast, and Revelation Where did Europe get its name? What might Europe have to do with the Book of Revelation? What about "the Beast"? Is an emerging European power "the daughter of Babylon"? What is ahead for Europe? Here is a link to a video titled: Can You Prove that the Beast to Come is European?
European Technology and the Beast of Revelation Will the coming European Beast power would use and develop technology that will result in the taking over of the USA and its Anglo-Saxon allies? Is this possible? What does the Bible teach? Here is a related YouTube video: Military Technology and the Beast of Revelation.
Must the Ten Kings of Revelation 17:12 Rule over Ten Currently Existing Nations? Some claim that these passages refer to a gathering of 10 currently existing nations together, while one group teaches that this is referring to 11 nations getting together. Is that what Revelation 17:12-13 refers to? The ramifications of misunderstanding this are enormous. A related sermon is titled Ten Kings of Revelation and the Great Tribulation.
WTO/TTIP and the Babylonian Beast Will international trade agreements like WTO/TTIP/CETA lead to the fulfillment of end time prophecies concerning the Babylonian Beast power that the Book of Revelation warns against? What does the Bible teach? A related video would be WTO Trade Deal and the Rise of the European Beast Power.
Spiritual Samaritans: Old and New Who were the Samaritans? Do the represent true Christianity or something else? Here is a link to a related sermon: USA in Prophecy: Samaria.
China, Its Biblical Past and Future, Part 1: Genesis and Chinese Characters Where did the Chinese people come from? This article provides information showing that the Chinese peoples must have known about various accounts in the Book of Genesis up until their dispersion after the Tower of Babel. Here is a link to a version of this article in Spanish: ¿Prueban los caracteres chinos la exactitud de la Biblia?
China, Its Biblical Past and Future, Part 2: The Sabbath and Some of God's Witness in China When did Christianity first come to China? And is there early evidence that they observed the seventh day sabbath?
Asia in Prophecy What is Ahead for Asia? Who are the "Kings of the East"? What will happen to nearly all the Chinese, Russians, Indians, and others of Asia? China in prophecy, where? Who has the 200,000,000 man army related to Armageddon? A YouTube video of interest may be Is China THE Threat to the United States of America?
The Eurasian Union, the Kings of the East, and Bible Prophecy Is there a Eurasian union that will be formed? Is one being formed right now? Are any leaders working on that in the 21st century? Does the Bible teach that there will be a Eurasian union? If some type of Eurasian union is formed, who might it benefit and who will it destroy? A related video would be Is The Eurasian Union Rising?
Russia and Ukraine: Their Origins and Prophesied Future Russia in prophecy. Where do the Russians come from? What about those in the Ukraine? What is prophesied for Russia and its allies? What will they do to the Europeans that supported the Beast in the end? There is also a video sermon available: Russia in the Bible and in Prophecy and a video sermonette available: Ukraine in Prophecy?
Is Russia the King of the North? Some claim it is. But what does the Bible teach? Here is a link to a video, also titled Is Russia the King of the North?
Ezekiel 38: For Russia & Iran in Our Day? Is Ezekiel 38 about to be fulfilled? A related video is available titled Ezekiel 38: For Russia, Ukraine, & Iran Now? Another could be Russia, Iran, Syria, & the Bible (Code).
Donald Trump in Prophecy Prophecy, Donald Trump? Are there prophecies that Donald Trump may fulfill? Are there any prophecies that he has already helped fulfill? Is a Donald Trump presidency proving to be apocalyptic? Two related videos are available: Donald: 'Trump of God' or Apocalyptic? and Donald Trump's Prophetic Presidency.
Trump Presidency Magic 8 Ball or Bible Prophecy? BBC reported that one might as well use a 'Magic Eight-Ball' to try to predict what will happen in the remaining time of Donald Trump's presidency. What is a 'Magic Eight-Ball'? Dr. Thiel not only explains that, but also briefly goes over 10 biblically-based warnings he wrote would happen if Donald Trump were elected that have already began to come to pass. He also goes over something he wrote back in 2008 that the Trump presidency is also helping lead to fulfillment. Should you trust Bible prophecy or not? Dr. Thiel says that Bible prophecy can be trusted, despite the view of skeptics and others that either overlook or despise the Bible. This is a video.
Donald Trump and America's Apocalypse This 188 page book is for people truly interested in prophecies related to Donald Trump and the United States, including learning about several that have already been fulfilled and those that will be fulfilled in the future. The physical book can be purchased at Amazon for $12.99 from the following link: Donald Trump and America's Apocalypse.
Donald Trump and America's Apocalypse-Kindle Edition This electronic version of the 188 page print edition is available for only US$3.99. And you do not need an actual Kindle device to read it. Why? Amazon will allow you to download it to almost any device: Please click HERE to download one of Amazon s Free Reader Apps. After you go to for your free Kindle reader and then go to Donald Trump and America's Apocalypse-Kindle Edition.