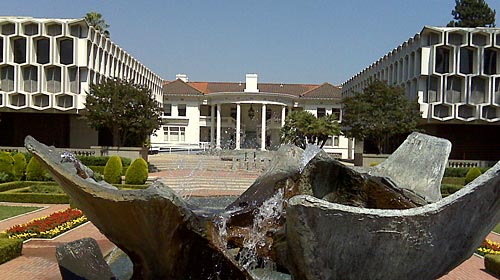 The old Worldwide Church of God used to own the above buildings, which since have been demolished.

ICG's Chris Cummings sent out the following late tonight:
Greetings to everyone again,

I just noticed a mistake in the funeral announcement I just sent to all of you.  The date is 22 October.  It should read:

Greetings to everyone,

The funeral for Shirley Armstrong will be at:

Croley Funeral Home http://www.croleyfhgwater.net/fh/home/home.cfm?fh_id=12701
401 N. Center,

Gladewater, TX on Wednesday,

October 22 with the time being 12:00 Noon
The original announcement stated October 21st. Shirley Armstrong was the mother of ICG's leader Mark Armstrong, wife of its founder Garner Ted Armstrong, and once was part of the old Worldwide Church of God.