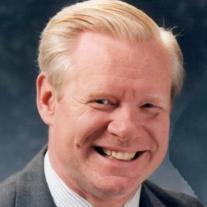 Wayne Pyle

LCG just sent out an email with the following:
To: The World Ahead Recipients

At about 12:30 Sabbath morning, August 25, 2012, Mr. Wayne Pyle succumbed to the cancer that he had fought for two years. His condition had deteriorated rapidly during the past few days. He was at home surrounded by his family.

Funeral services will be held at Heritage Funeral Home located at 3700 Forest Lawn Drive, Matthews, NC 28104. Visitation will be on Tuesday, August 28, from 6:00 p.m. to 8:00 p.m. The memorial service will be held at 11:00 a.m. on Wednesday, August 29, with a reception following the service.

Thank you for your continued prayers for the Pyle family during this difficult time.
As I reported before, I also liked Wayne Pyle and he had worked for WCG, then GCG, and finally LCG. His family is in my prayers.
Some items of possibly related interest may include:
What Did Early Christians Understand About the Resurrection? Is there more than one future resurrection? Did early Christians teach a physical resurrection? Did early Christians teach three resurrections?
Should the Church Still Try to Place its Top Priority on Proclaiming the Gospel or Did Herbert W. Armstrong Change that Priority for the Work? Some say the Church should mainly feed the flock now as that is what Herbert W. Armstrong reportedly said. Is that what he said? Is that what the Bible says? What did Paul and Herbert W. Armstrong expect from evangelists?
Did Early Christians Believe that Humans Possessed Immortality? What does John 3:16, and other writings, tell us? Did a doctrine kept adopted from paganism?