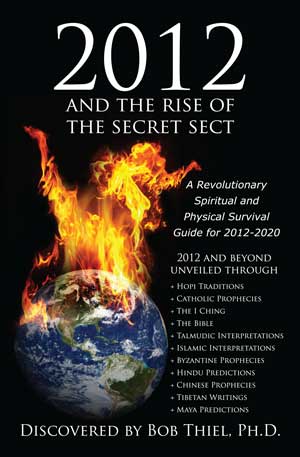 When I wrote the book, 2012 and the Rise of the Secret Sect, my primary focus was on what would likely happen during the years 2012 through 2020. But of course, for many of the events to occur, other world events need to align themselves for them to come to pass.
So far, world events have aligned with at least two dozen biblically-understood predictions in it, and more will as well.
The book sells for $19.98 plus shipping and handling from Amazon.com and $19.98 plus shipping and handling ($4.98 USA addresses, $14.00 for all others) at www.thesecretsect.com website.  Well, for the next two weeks, the book will be available for shipping & handling only at www.thesecretsect.com  (note: PayPal will not allow the item to have no cost, so it will show up for one cent, plus the S&H–however we lowered the S&H fee for that).
This offer expires on November 14, 2012, so act soon.