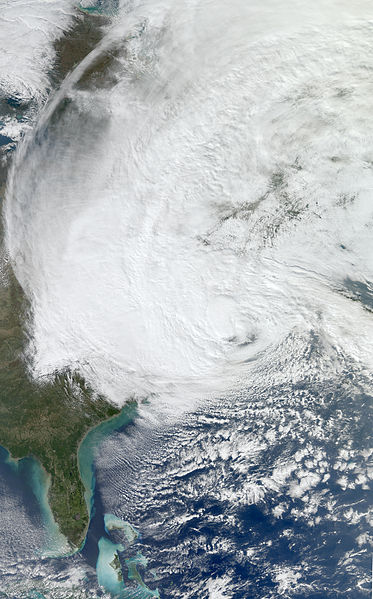 While the storm known as Hurricane Sandy, "frankenstorm" and a "superstorm" has mainly wound down, it is still having major effects as people try to deal with its aftermath.  LCG put out the following:
After Sandy

By Jonathan McNair | Thursday, November 01, 2012

As Hurricane Sandy clears the East Coast of the United States, storm damage is estimated at between $20 and $50 billion. Communities from Atlantic City, New Jersey, to the east end of Long Island, New York are still trying to cope with floodwaters from the most damaging storm to hit the northeastern U.S. in recent years. As of Wednesday evening, more than six million people were still without power. The New York City subway system will manage only "limited" service on Thursday. The New Jersey Transit system is in what one official called "disarray," with much of its service still suspended.

As a pastor of congregations in the region hit by Hurricane Sandy, I was thankful to learn that the Church members in my area were safe and unharmed. Yet some of the harm caused by Hurricane Sandy may not yet be evident, as the damage caused by the "storm surge" is further evaluated, and the cleanup continues.

For many of us, flooding, earthquakes and famines are disasters that are supposed to happen in "other places"—perhaps Bangladesh, Haiti or Ethiopia, not the prosperous and modern and efficient United States. We take "survival" for granted; we watch other nations struggle with it, and the closest many of us have yet come is to watch Survivor on reality television.

History books tell the story of natural disasters through the years. Storms and floods and droughts and famine are not new to human history. But for the better part of a century, we have enjoyed a time of unprecedented prosperity in the United States, allowing us to assist other nations with their disasters.

Yet it seems that times are changing, and even in the complacent U.S. many are beginning to take notice. "The number of weather-related catastrophes has been rising dramatically since 1980 on all continents, with the steepest rise in North America. Insured losses on the continent soared from an average of $9 billion a year in the 1980's to $36 billion a year in the 2000s," according to Munich Re, the world's largest reinsurance firm.

Why?

Some suggest that human-induced "global warming" is the culprit. Yet others dispute this idea, pointing to New York's major hurricanes in 1821 and 1938. Are we simply in a normal cycle of the earth's atmospheric conditions, or have we done irreparable harm to our world? Certainly we can take Hurricane Sandy and similar great disasters as a learning experience in preparedness—but should we see them as something more?

The words of your Bible reveal that there is a God, and He uses the weather to teach and warn. In a prophecy directed to ancient Israel, He says, "I will break the pride of your power; I will make your heavens like iron and your earth like bronze. And your strength shall be spent in vain; for your land shall not yield its produce, nor shall the trees of the land yield their fruit" (Leviticus 26:19-20). How many today realize that the United States is identified in Bible prophecy as the modern descendant of ancient Israel's tribe of Manasseh (to learn more, order a free copy of our booklet, The United States and Great Britain in Prophecy)?

God warned the Israelites—and He warns us today—that He would use the weather to show His wrath against their evil. In Genesis 7, we read that God used a flood to destroy most of the world's inhabitants, not just the Israelites, for their wickedness. To learn more about how God works through these dramatic events, order a free copy of our booklet, Who Controls the Weather?

Millions affected by Hurricane Sandy are now turning their attention to the upcoming national elections. Is there a political party, or a candidate, who can spare them from storms on the horizon? Hurricane Sandy is a powerful reminder that the storms on our nation's horizon are bigger than any man. So, will our nation repent of its evil ways, turn its focus to God, and obey Him? Thankfully, no matter what direction the U.S. and other nations may take, Jesus Christ died so that you, individually, could repent, be baptized, and live a joyous life in harmony with His laws and His ways, preparing for the day when His Kingdom will rule the earth. God speed that day!
There are still flooding, transportation, and other problems because of the superstorm, and many in the Caribbean also are still dealing with its aftermath.
Other major storms are coming.  And ones that will be worse than superstorm Sandy.
As far as the US presidential election goes, the storm affected the campaigning and may also have other ramifications on that election.  We will see next week.
Some articles of possibly related interest may include:
Physical Preparation Scriptures for Christians. We all know the Bible prophecies famines. Should we do something?
Should a Christian Vote? This article gives some of the Biblical rationale on this subject. Would Jesus vote for president/prime minister? Is voting in the Bible? This is a subject Christians need to understand.
Anglo – America in Prophecy & the Lost Tribes of Israel Are the Americans, Canadians, English, Scottish, Welsh, Australians, Anglo (non-Dutch) Southern Africans, and New Zealanders descendants of Joseph? Where are the lost ten-tribes of Israel? Who are the lost tribes of Israel? What will happen to Jerusalem and the Jews in Israel? Will God punish the U.S.A., Canada, United Kingdom, and other Anglo nations? Why might God allow them to be punished first?
Will the Anglo-Nations be Divided and Have People Taken as Slaves? Will the lands of the United States, United Kingdom, Canada, Australia, and New Zealand be divided? What about Jerusalem? What does Bible prophecy teach? Are there non-biblical prophecies that support this idea? Who will divide those lands? Who will end up with the lands and the people?
Canada in Prophecy: What Does Bible Prophecy, Catholic Prophecy, and other Predictions Suggest About the Future of Canada? There are prophecies that suggest involvement with Canada. And many are not positive about its future.
Who is the King of the West? Why is there no End-Time King of the West in Bible Prophecy? Is the United States the King of the West?