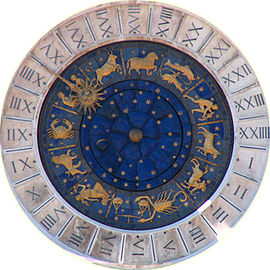 Astrological Signs
The Continuing Church of God is pleased to announce its latest suggested sermonette which is at its ContinuingCOG channel.
15:46
Is there any credibility in astrology? If so, should Bible-believers be involved? What does the Bible teach about the occult? What about tattoos? What would God have you do? While temporarily in the USA from China, Jay Chiang spoke in Arroyo Grande, CA about astrology, abortion, tattoos, pornography, demonism, and various aspects of the occult, as well as how Christians should live.
Again, here is a link to the sermonette video: Astrology, the occult, tattoos, and pornography.
Some items of possibly related interest may include:
The Bible and Astrology Should Christians avoid participating in astrology or did God inspire it? Does the Bible encourage astrology? What does the Bible actually teach? What is astrology? How does astrology differ from astronomy? Should Christians Be Involved In Astrology?
OMENS? DIVINATION? HOROSCOPES? THE ORIGIN OF ASTROLOGY Where did astrology come from? Should you read your horoscope?
Does Astrology Work? Many believe and follow astrology–but does it work?
Close Encounters of a 'Spirit' Kind discusses some experiences I believe were (demon) 'spirit' related.
Angels, Cherubim, and Seraphim This is information about various types of angelic beings.
Did God Create a Devil? If not, what happened? Herbert W. Armstrong wrote this as a booklet.
Read the Bible Christians should read and study the Bible. This article gives some rationale for regular bible reading.
Bible: Superstition or Authority? Should you rely on the Bible? Is it reliable? Herbert W. Armstrong wrote this as a booklet on this important subject.
Did Early Christians Celebrate Birthdays? Did biblical era Jews celebrate birthdays? Who originally celebrated birthdays? When did many that profess Christ begin birthday celebrations?
Tattoos: History and Biblical Teachings Would you like to know more about the history of tattoos, social concerns about tattoos, health risks of tattoos, and what the Bible teaches about them? Here is a related video titled Should Christians Get a Tattoo?
Pornography: A scourge on society Is pornography harmless fun? Does the Bible teach anything about it? What are the views of some involved with it? Here is a link to a YouTube video Pornography: Harmless Fun or a Scourge on Society?
British and American Moral Decay Public nudity is becoming more prevalent in the Anglo-lands. What are some of the consequences?
Abortion, the Bible, and a Woman's Right to Choose Do you know what the Bible teaches on this? Has the Roman Catholic Church allowed abortions? What about the real Church of God? Some may also, or instead, wish to view the YouTube video Abortion, the Bible, and US Debt.
Why Were You Born? Why did God make you? Herbert W. Armstrong wrote this as a booklet on this important subject. You may also wish to read the article What is Your Destiny? or watch the video, also titled What is Your Destiny?
What is the Meaning of Life? Who does God say is happy? What is your ultimate destiny? Do you really know? Does God actually have a plan for YOU personally? There is also a video titled What is the meaning of your life?
Living as a Christian: How and Why? In what ways do Christians live differently than others. What about praying, fasting, tithing, holy days, and the world? There is also a YouTube video related to that also called: Living as a Christian: How and Why?