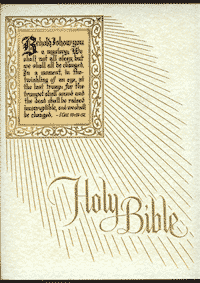 What is the Philadelphia remnant of the Church of God really all about?
Is it simply a group or corporation who thinks it follows the right rules?
While rules are important (cf. John 14:15; Matthew 23:23), what is most important?  Within 25 hours of the formation of the Continuing Church of God, I posted that it was really all about love.  The 'give way' of life.
According to the Jesus, the apostles, and the late Herbert W. Armstrong, and the Continuing Church of God, love is what is most important.
Notice some of what Mark recorded:
28 Then one of the scribes came, and having heard them reasoning together, perceiving that He had answered them well, asked Him, "Which is the first commandment of all?"

29 Jesus answered him, "The first of all the commandments is: 'Hear, O Israel, the Lord our God, the Lord is one. 30 And you shall love the Lord your God with all your heart, with all your soul, with all your mind, and with all your strength.' This is the first commandment. 31 And the second, like it, is this: 'You shall love your neighbor as yourself.' There is no other commandment greater than these."

32 So the scribe said to Him, "Well said, Teacher. You have spoken the truth, for there is one God, and there is no other but He. 33 And to love Him with all the heart, with all the understanding, with all the soul, and with all the strength, and to love one's neighbor as oneself, is more than all the whole burnt offerings and sacrifices."

34 Now when Jesus saw that he answered wisely, He said to him, "You are not far from the kingdom of God." (Mark 12:28-34)
The importance of love is confirmed by many in the New Testament. Notice the following statement from the Apostle Paul:
13 And now abide faith, hope, love, these three; but the greatest of these is love. (1 Corinthians 13:13)
Notice some passages written by the Apostle John:
7 Beloved, let us love one another, for love is of God; and everyone who loves is born of God and knows God. 8 He who does not love does not know God, for God is love. 9 In this the love of God was manifested toward us, that God has sent His only begotten Son into the world, that we might live through Him. 10 In this is love, not that we loved God, but that He loved us and sent His Son to be the propitiation for our sins. 11 Beloved, if God so loved us, we also ought to love one another.

12 No one has seen God at any time. If we love one another, God abides in us, and His love has been perfected in us. 13 By this we know that we abide in Him, and He in us, because He has given us of His Spirit. 14 And we have seen and testify that the Father has sent the Son as Savior of the world. 15 Whoever confesses that Jesus is the Son of God, God abides in him, and he in God. 16 And we have known and believed the love that God has for us. God is love, and he who abides in love abides in God, and God in him.

17 Love has been perfected among us in this: that we may have boldness in the day of judgment; because as He is, so are we in this world. 18 There is no fear in love; but perfect love casts out fear, because fear involves torment. But he who fears has not been made perfect in love. 19 We love Him because He first loved us.

20 If someone says, "I love God," and hates his brother, he is a liar; for he who does not love his brother whom he has seen, how can he love God whom he has not seen? 21 And this commandment we have from Him: that he who loves God must love his brother also. (1 John 4:7-21)

1 Whoever believes that Jesus is the Christ is born of God, and everyone who loves Him who begot also loves him who is begotten of Him. 2 By this we know that we love the children of God, when we love God and keep His commandments. 3 For this is the love of God, that we keep His commandments. And His commandments are not burdensome. (1 John 5:1-4)
The following is from Herbert Armstrong's book The Mystery of the Ages:
True religion–God's truth empowered with the love of God imparted by the Holy Spirit…JOY UNSPEAKABLE of knowing God and Jesus Christ–of knowing TRUTH–and the warmth of God's divine LOVE!…

"And the Word was made flesh, and dwelt among us, (and we beheld his glory, the glory as of the only begotten of the Father,) full of grace and truth."… And what was Jesus' appearance? It was that of a human man, for he also was the Son of man…

Most important of all however is what is God's nature–his CHARACTER–like? One cannot know what God is unless he know what his CHARACTER is!

THE CHARACTER of both God the Father and Christ the Son is that of spiritual holiness, righteousness and absolute perfection.

That character might be summed up in the one word LOVE, defined as an outflowing, loving concern. It is the way of giving, serving, helping, sharing, not the "GET" way.

It is the way devoid of coveting, lust and greed, vanity and selfishness, competition, strife, violence and destruction, envy and jealousy, resentment and bitterness…

God's law is spiritual and can be summed up in one simple but all-inclusive word–love. His law for the guidance of human conduct is subdivided into the two great commandments, love toward God and love toward neighbor. These, in turn, are subdivided into the 10 Commandments. Jesus magnified this law by showing how its principle expands to cover virtually every possible human infraction…

Bear in mind the government of God is based on the LAW of God, which is the way of life of outflowing LOVE, cooperation, concern for the good of the governed…

Full comprehension of God's LAW (his way of life) is imparted by God through the Holy Spirit. But the law of God requires action and performance, and LOVE is the fulfilling of God's law (Rom. 13:10), and it can be fulfilled only by the love of and from God (Rom. 5:5)…

In the plagues God caused against Egypt, God was turning the Egyptian gods and objects of worship against them to show them that these were not gods. Even the plagues were sent in LOVE for the Egyptians…

A Christian must grow and develop in grace, spiritual knowledge and godly character… showing more love or outgoing concern toward others…

The very basic teaching, belief AND DOCTRINE OF God's true Church therefore is based on the righteousness of and obedience to the law of God. That law is LOVE. But it is not human love. Human love cannot rise above the level of human self-centeredness. It must be "the love of God…shed abroad in our hearts by the Holy [Spirit]" (Rom. 5:5). Ancient Israel could not really obey God's law–they could have kept it according to the strict letter of the law. But since love is the fulfilling of the law and they had only human self-centered love, they could not have kept the law according to the spirit–because the Holy Spirit had not yet been given.

This basic teaching includes, therefore, all the "fruits of the Holy Spirit"–love, joy, peace, patience, gentleness, goodness, faith, meekness, temperance, etc.

The teachings of God's true Church are simply those of "living by every word" of the Holy Bible…

Men shall turn from the way of "get" to the way of "give"–God's way of love.

A NEW CIVILIZATION shall now grip the earth!
Proclaiming that new civilization is to come and be based upon love is a major part of what the true gospel of the kingdom is all about.
The Apostle Paul referred to part of it in one place as "gospel of the grace of God" (Acts 20:24).
Now what does love have to do with the Philadelphia remnant? Notice the following passage:
1 Let brotherly love continue. (Hebrews 13:1)
The Greek word translated as "brotherly love" is the word Philadelphia. The writer of the Book of Hebrews may have been inspired by God to convey two concepts:
That brotherly love needs to continue amongst those who believe that they are Christian.
And perhaps that Philadelphia itself needs to continue, and it can do so, because of its emphasis on love.
It is important for all to realize that despite flaws of Christians, including those of us of the Philadelphia remnant, that love is what God's way of life and His kingdom are really all about. And that spreading that message of love and all of God's ways is what the Continuing Church of God wants to be about.
This message was subject the first service of the Continuing Church of God which was held a year ago on this date.
Some items of possibly related interest may include:
What is the Meaning of Life? Who does God say is happy? What is your ultimate destiny? Do you really know? Does God actually have a plan for YOU personally? There is also a video titled What is the meaning of your life?
The Apostle Paul He was an apostle, early Christian leader, and wrote much of the New Testament.
The Apostle John He was an original apostle, early Christian leader, wrote the last four-five books of the Bible, and was the last of the original apostles to die.
Who Was Herbert W. Armstrong? How is He Viewed Today? Includes quotes from the 1973 edition of The Autobiography of Herbert W. Armstrong and explains who he was and how he should be viewed today.
What is the Gospel? True religion should be based upon the true gospel. What are some of the different gospels and where did they come from? Do you believe the true or a false gospel?
The Gospel of the Kingdom of God was the Emphasis of Jesus and the Early Church Did you know that? Do you even know what the gospel of the kingdom is all about?
The Philadelphia Church Era was predominant circa 1933 A.D. to 1986 A.D. The old Radio Church of God and old Worldwide Church of God, now basically the most faithful in the Church of God, like the beliefs held of the Continuing Church of God.
Overview: How Does the Church of God Agree and Disagree with Other Faiths Professing Christ? This overview answers that and explains what the Church of God basically stands for. In the appendices provides information about certain complaints and as well as an overview about many COG-related groups.
Continuing Church of God The group striving to be most faithful amongst all real Christian groups to the word of God.
La Continuación de la Iglesia de Dios This is the Spanish website for the Continuing Church of God. URL is http://www.cdlidd.es
Patuloy na Iglesya ng Diyos This is the Philippines website Continuing Church of God. URL is www.pnind.ph
Paglalahad ng Mga Paniniwala ng Patuloy na Iglesya ng Diyos This is the Statement of Beliefs of the Continuing Church of God in Tagalog, the primary language of the Philippines. Here is a link to the first Tagalog edition of the Bible News Prophecy magazine: MGA BALITA NG PROPESIYA NG BIBLIYA January-March 2013 edition.
CCOG.ASIA We in the Continuing Church of God also have the url www.ccog.asia which has a focus on Asia and has various articles in Mandarin Chinese as well as some in English, with some in items in other Asian languages (like Korean) in progress that are intended to be added. 我们在继续神的教会也提供此网址 www.ccog.asia, 关注于亚洲并且有各种各样的中英文文章,其中一些用菲律宾语翻译的文章也正在进行中,准备添加到这个网站中。
CCOG.IN This is a website targeted towards those of Indian heritage. It has a link to an edited Hindi translation of The Mystery of the Ages and is expected to have more non-English language materials in the future.
CCOG.EU This is a website targeted toward Europe. It has materials in more than one language (currently it has English, Dutch, and Serbian, with links also to Spanish) and it is intended to have additional language materials added.
Why Bob Thiel Left the Living Church of God Several have speculated reasons, but here is the truth. (En el idioma español: ¿Por qué Bob Thiel dejó la Iglesia del Dios Viviente?)